Athens is one of the fascinating cities not only in Europe but also in the world. Expect to see a large number of Doric and Ionic temples, statues, and magnificent architectural treasures in this city with tons of history and astonishing past. Of course, the highlight of this incredible city is the iconic Acropolis comfortably nestled on top of a hill millions of travelers rush to see.
Athens is as well one of the liveliest cities in Europe with vibrant nightlife, sophisticated restaurants, cafes, and venues to simply relax and have fun. Plaka, one of the oldest neighborhoods in the city, stands out with local Greek taverns where you can enjoy traditional Greek cuisine and enjoy the sounds of national instruments such as buzukia. It goes without saying that the best panoramic views of the city can be caught on Mount Lycabettus, which is advised to visit in the evening to enjoy the stunning sunset.
There is so much more to do and see in Athens that it would be hard to manage it all. Nevertheless, check out the activities listed below and feel free to include those in your itinerary to Athens.
Athens Acropolis
One place that shouldn't be missed to visit when in Athens is indeed Acropolis, the icon of the city. Acropolis is Athens' ancient citadel located on an abrupt rocky outcrop and presents some classical landmarks preserved from ancient times. One of the most spectacular ones is, of course, the Parthenon, along with The Propylea and The Erectherion.
See the Acropolis Virtual Tour
The Temple of Athena Nike is simply incomparable and deserves admiration. To dive into the historical past of the city and witness some ancient artifacts and preserved treasures, surely visit the New Acropolis Museum, where you will get acquainted with ancient Greek democracy and philosophy along with the explanations of a registered guide. The entire area of Acropolis is covered in timeworn marble, which is really slippery, so it is recommended to wear a pair of comfortable shoes.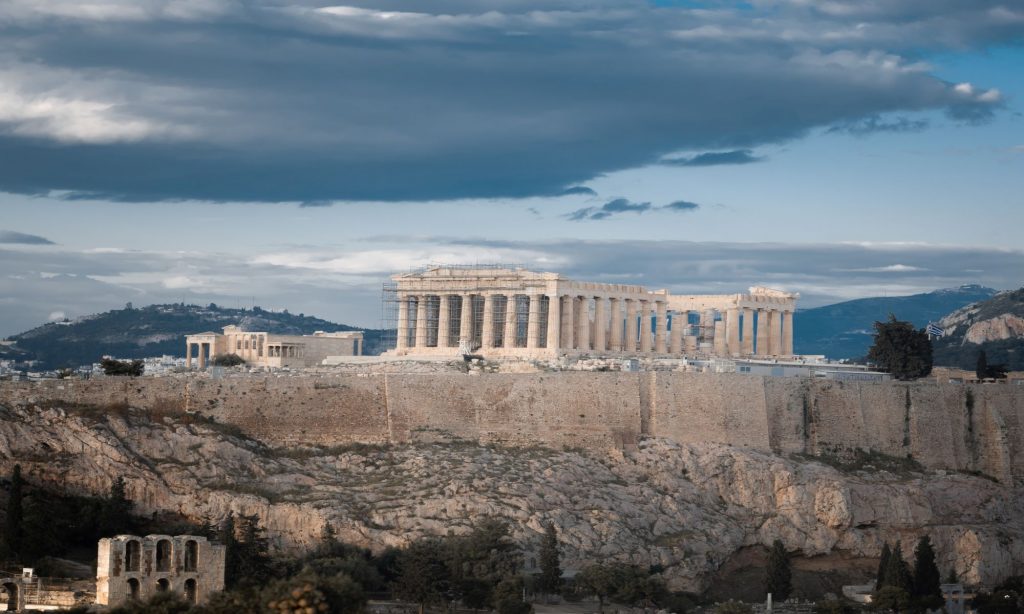 Explore Plaka in Athens
Right underneath, Acropolis lays Plaka, one of the oldest neighborhoods in Athens with narrow lanes and old buildings and churches. In this iconic district, you can witness 19th-century facades of the old mansions, which are now turned into souvenir stores and cafes. Some of the best authentic restaurants are located here too, so you could visit it also for an evening date and enjoy some of the local Greek delights and admire traditional Greek music. As a matter of fact, Plaka is one of the rare districts in Athens where you will feel kind of isolated from the city traffic and noise and enjoy the silent ancient temples and quiet streets. It is also a great place for some souvenir shopping in Athens. You can find all the national goods here: ceramics, musical instruments, olive products and spices, jewelry and so much more. Plaka should surely be included in your list of things to do in Athens.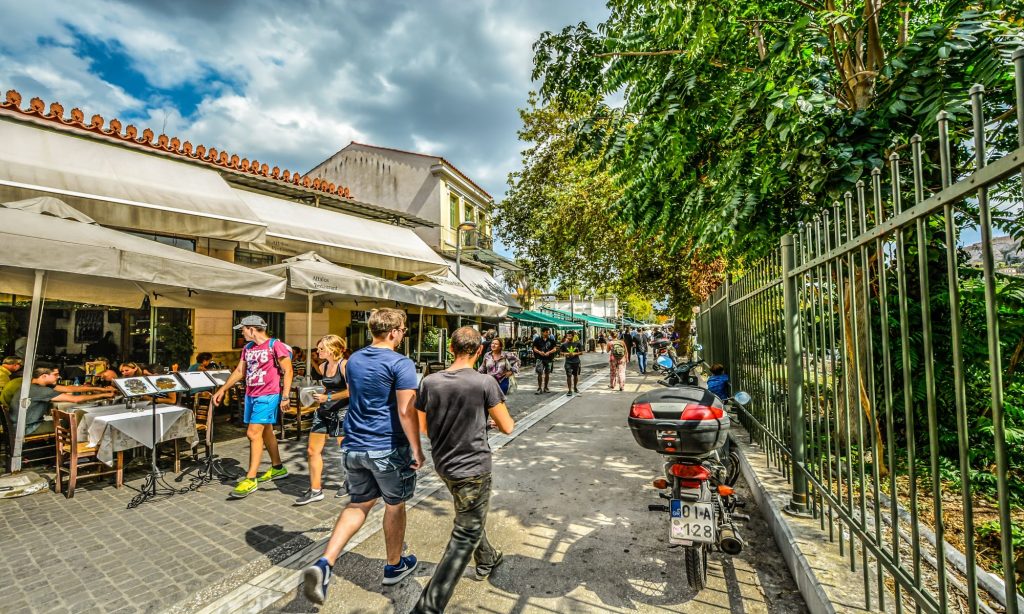 Psiri Nightlife in Athens
While Plaka is known for sightseeing and shopping, Psiri is the hotspot for nightlife and entertainment in Athens. The streets of Psiri are always full not only on weekends but also during the week. As a matter of fact, Psiri was not always all about fun and enjoyment. Before the foundation of the Modern Greek state, the area had a fearsome reputation. In the 19th century, it was the haunt of Koutsavakides, a law unto themselves with long mustaches and coats for hiding guns.
Although the picture has changed in the past 20 years, now you will find lots of tavernas, bars, cafes and nightclubs of any kind for people with different music preferences. It is surely recommended to visit this place in the evening for a delicious dinner and a fun time.
Enjoy the Panoramic Views from Mount Lycabettus
Just like almost all the iconic cities in the world, Athens too has its highest point from where visitors can admire the view of the entire city. Mount Lycabettus is one of the most spectacular spots in Athens for a number of reasons. It can be reached either by climbing on foot or by a funicular to the summit.
On the top, you will find a great café where you can order a glass of wine or cold frappe and admire the beautiful city view. It is especially stunning to visit here in the afternoon to enjoy the incredible sunset over the Acropolis, the Temple of Olympian Zeus and the Piraeus Coast. It is also advised to visit the whitewashed church of St. George and the amphitheater, which are also located on top of the Lycabettus hill.
Don't miss out on your chance to visit this place when in Athens since you're guaranteed to leave it full of impressions and lifetime memories.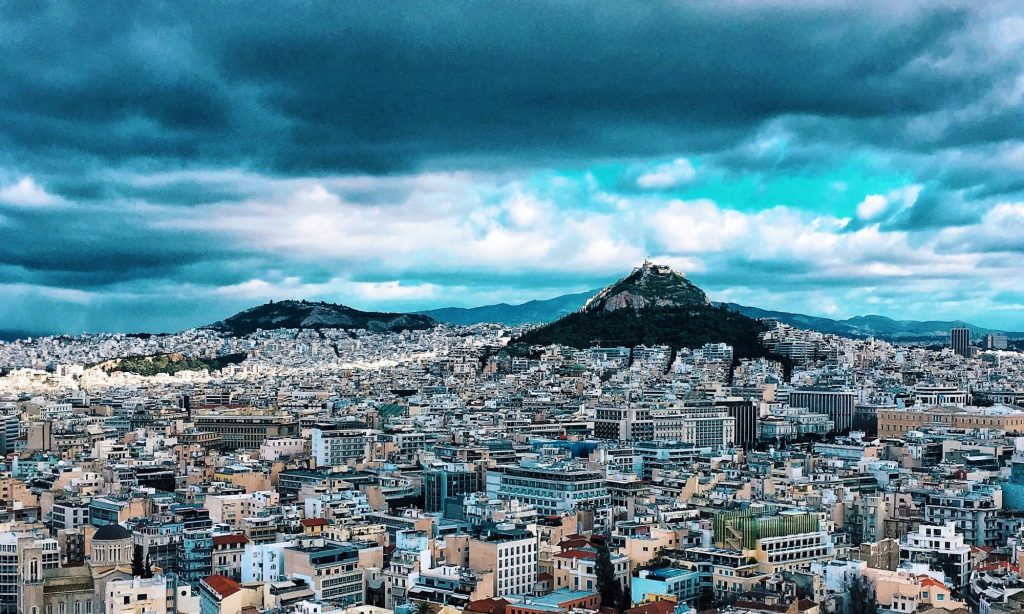 Try Delicious Greek Street food
Greece is one of the countries with outstanding street delights you can either get from a huge number of coffee shops in every corner, kiosks, and on the go taverns and fast food places.
When in Athens, you might not have time to have proper sit-down meals all the time. But don't worry, there is no chance for you to stay hungry in Greece. Some of the local delights to grab in the morning are the mouth-watering pastries such as tiropita, which is made of cheese and egg, spanakopita with spinach and feta cheese, and so many more options. You can get those at any coffee shop along with a nice cup of frappe.
Another largely popular pastry is koulouri, a circular bread with sesame seed and traditional bougatsa fresh out of the oven. If you're looking for something more substantial, certainly go for trusted souvlaki garnished with onions, tomatoes, and tzatziki wrapped in a fresh pita. These delicious options don't cost much and will certainly keep you going until you catch a nice sophisticated meal at a proper tavern or restaurant.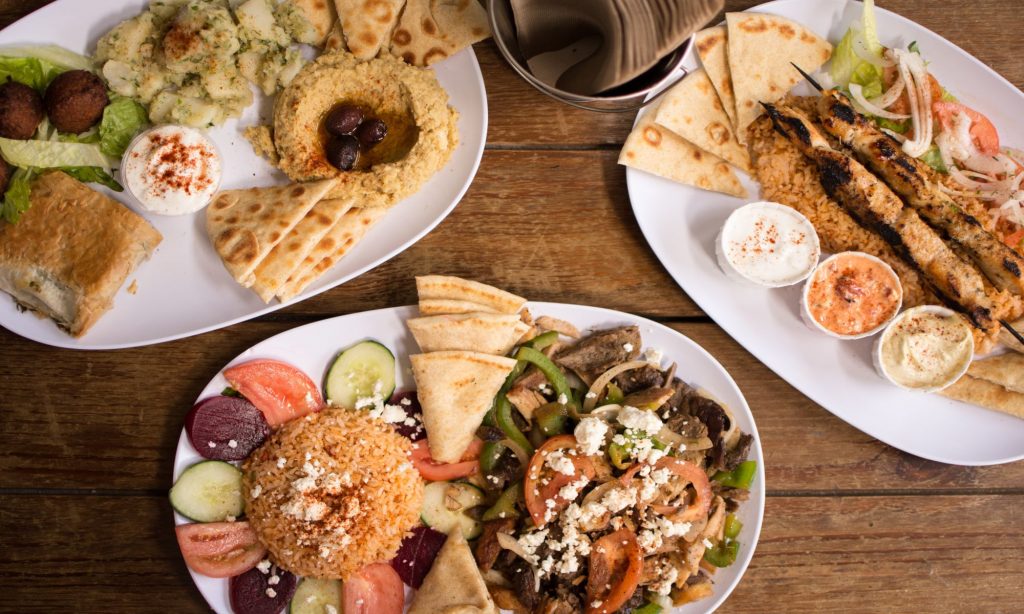 Athens is surely one of the most fun places to visit in Greece. As a matter of fact, it is the landing point for many travelers before they head to the islands. Ideally, you can spend a few days in Athens before heading to other destinations to make sure you catch all the interesting sightseeing and enjoy the fun and entertainment parts of the city.
Athens is always lively all year round every single day. You can be sure to have a great time here and create lifelong memories. The chances are very high that you will wish to come back soon for more.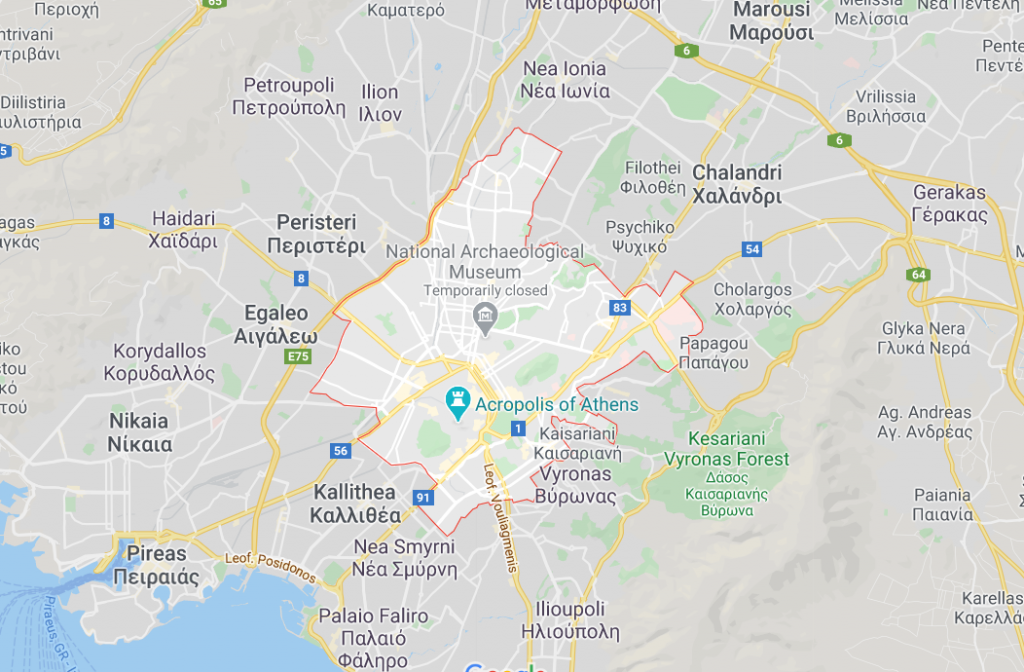 See also which s the Best time to visit Greece
Visit also our web destinations for Greece