Greece is an all-time classic travel destination with a rich history, stunning beaches, breathtaking sceneries, and an energetic lifestyle. If you're planning a travel itinerary to Greece and wish to find out some exciting things to do in this incredible country, here is a perfect list of recommendations and tips you could use to plan your trip. Some of the best places worth visiting, as well as fun activities, are listed below.
Athens, the capital of Greece. First stop the Acropolis.
You will most probably start your Greek vacations from its beautiful capital Athens, one of the oldest cities in the world full of epic history and appealing things to do before you move on to your next stop. This unique city built around ancient monuments offers a mix of mythological history with modern city vibes. It is also the epicenter where you can take off to the other ancient Greek cities and gorgeous islands. Some must-dos in Athens are:
Visiting Acropolis built in 5BC, one of the most iconic sites in the world where you can as well admire the Parthenon built in the name of the goddess Athena Parthenos, the protectress of Athens. Acropolis is also the largest Doric temple in Greece and the jewel of the Athenian civilization. You should definitely include the Acropolis museum in your to-do list in order to fully reveal the Greek history and its antiques. A useful tip is to get a joint ticket for all Unification of Architectural sites, which will cost only 30 Euros.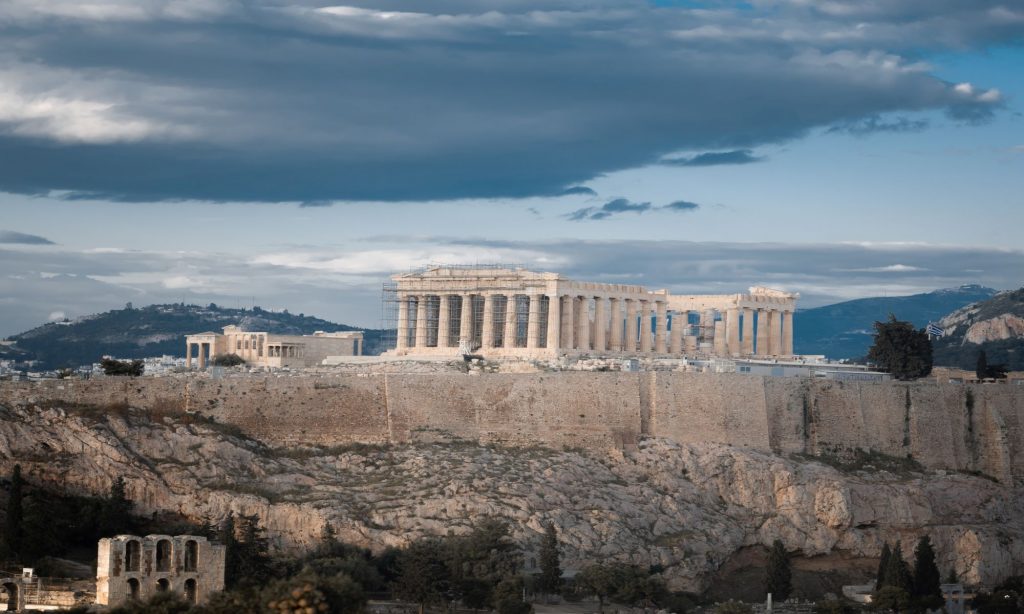 While in Athens, You can include visiting the Ancient Agora on the same day. This site used to be the political, social, and administrative center of this historic city.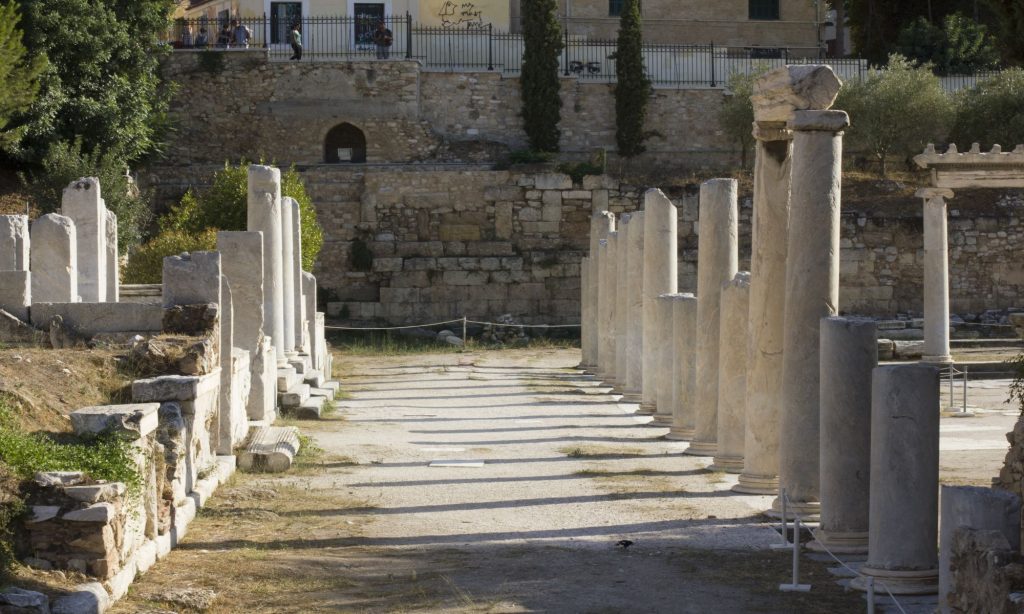 Visit in Athens, also the Panathenaic stadium preserved from the 4th century, which served as a venue for the first modern Olympic Games in 1895.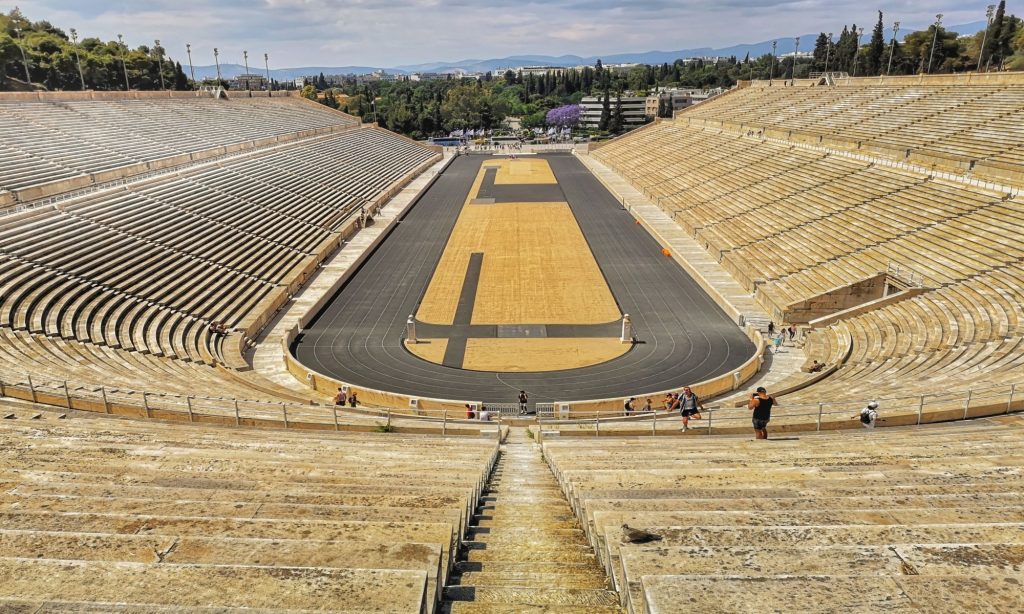 While in Athens, it is impossible not to notice the house of the Parliament proudly located in Syntagma Square. The changing of the guard ceremony taking place very hour is something worth witnessing.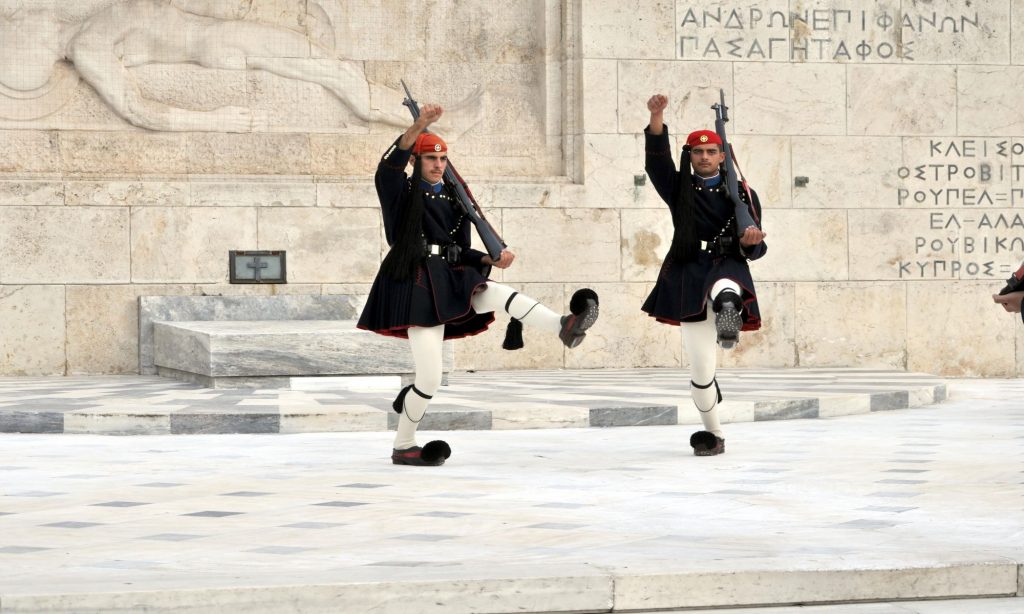 For souvenir shopping, it is recommended to visit Monastiraki, one of the old neighborhoods in central Athens. Ermou Street would be a favorite for the shopping lovers.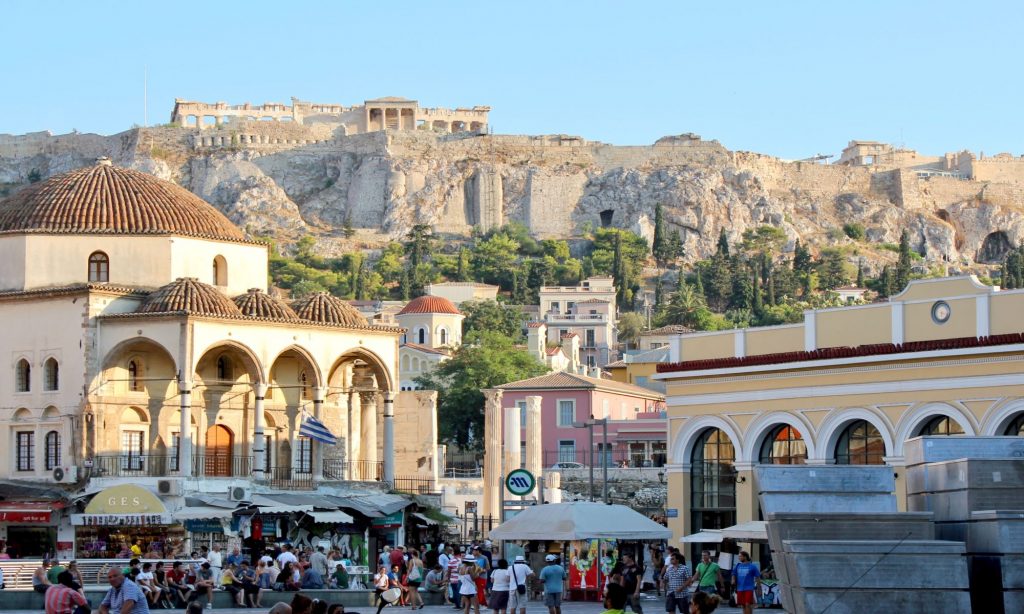 Just like every old city in Europe, Athens too has its spot for the most beautiful panoramic view. Taking the funicular to the summit of Mount Lycabettus, a breathtaking view of the gorgeous city, Athens will open in front of you. You can enjoy a nice glass of frappe and admire the incredible view.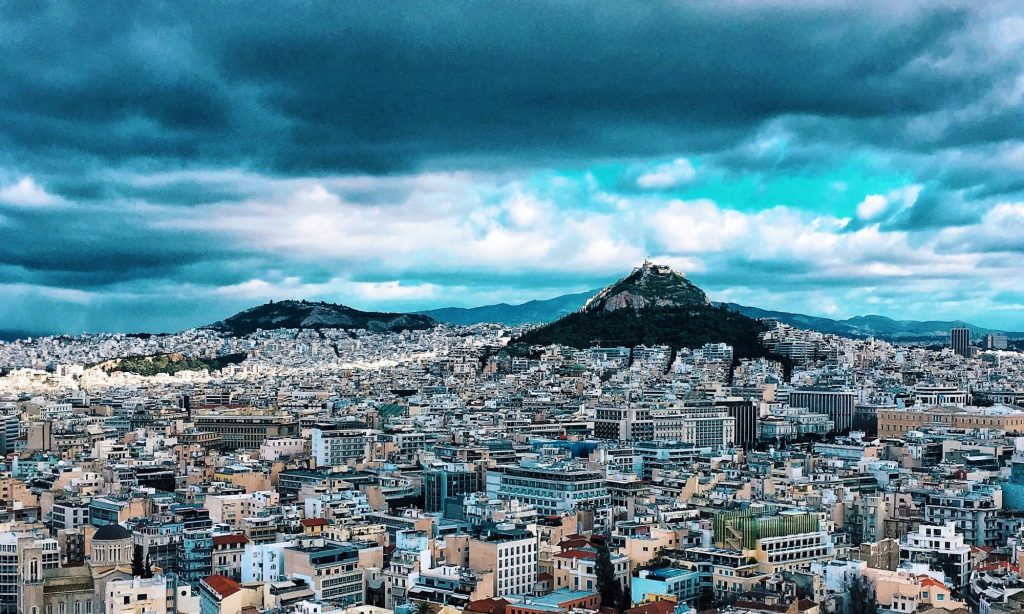 Map of Athens
Explore Peloponnese, Home of the Olympic Games.
Peloponnese peninsula, proudly located west of Athens, has plenty of historical and archeological sites to offer:
Visit Charming Nafplion
Picturesque seaside city Nafplion overlooked by three fortresses used to be the first capital of Greece back in 1821 and, of course, has so much history to explore. There is a reason why Nafplion is called "Nafplio the Beautiful" by Greeks. Its narrow streets with plenty of coffee-shops beautifully located among the neoclassical buildings will keep you off guard with their charm.
This old Venetian city is a perfect location if you wish to reveal the ancient historical sites of Peloponnese. When in Nafplion, consider visiting Palamidi, the Venetian castle located on a hill above the city.
Things to do in Nafplion:
Enjoy walking on the promenade
Visit the Fortress of Palamidi
Visit the Komboloi museum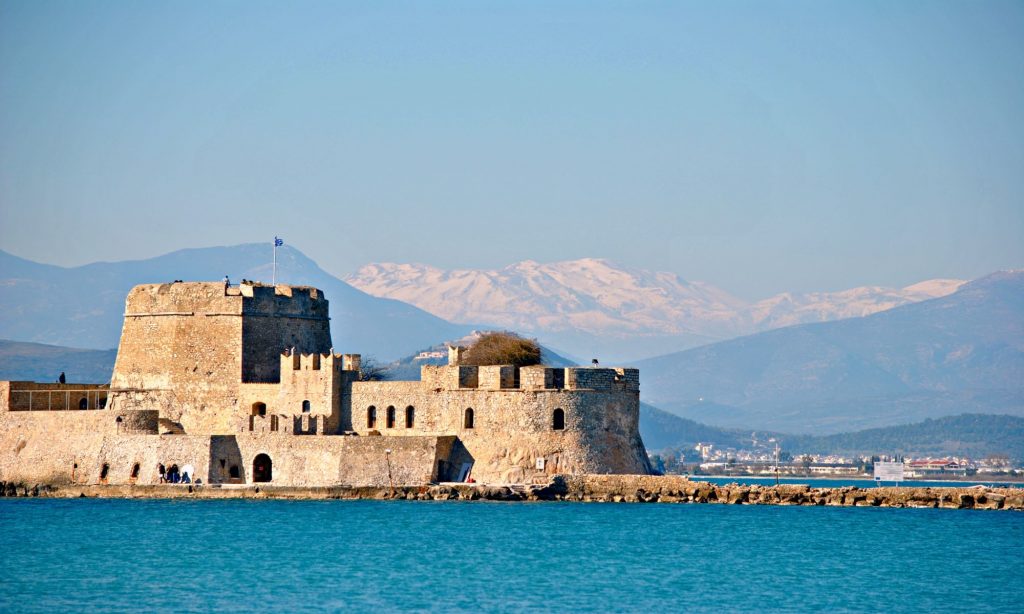 Map of Nafplion
Corinth canal
You can include visiting Corinth Canal in your bucket list for Greece, which is a 6km long canal connecting the Ionian Sea to the Aegean Sea and separates Peloponnese from Continental Greece.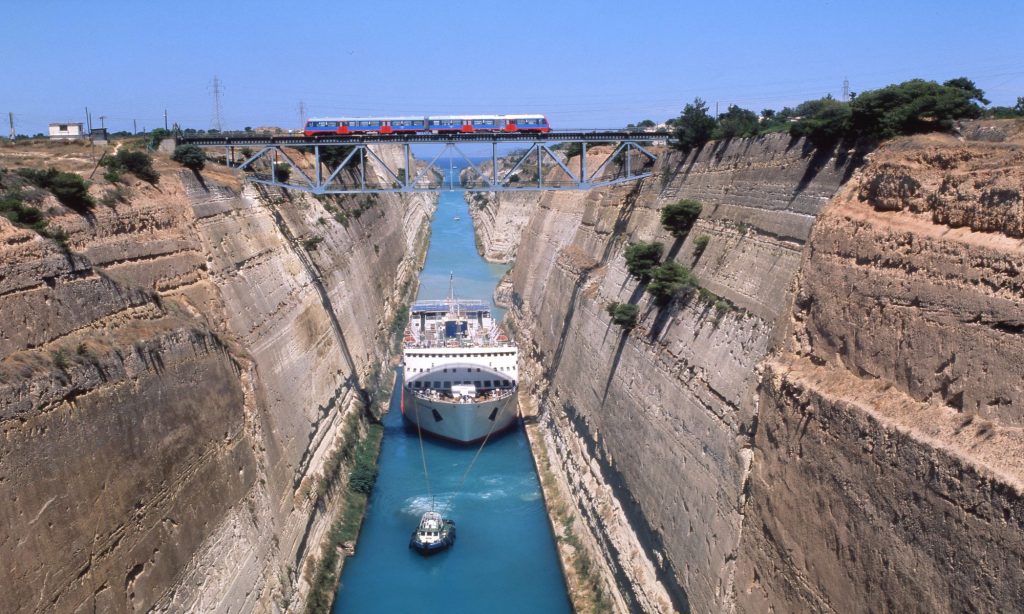 Map of Corinth
Wine lovers can rush to Nemea Wine road, which is the region producing great Greek red wines.
Mycenae, explore history.
Another vivid site in Peloponnese is Mycenae, a UNESCO World Heritage Site, an antique city beautifully located on a hill which is famous for being the home Agamemnon, the legendary Trojan hero.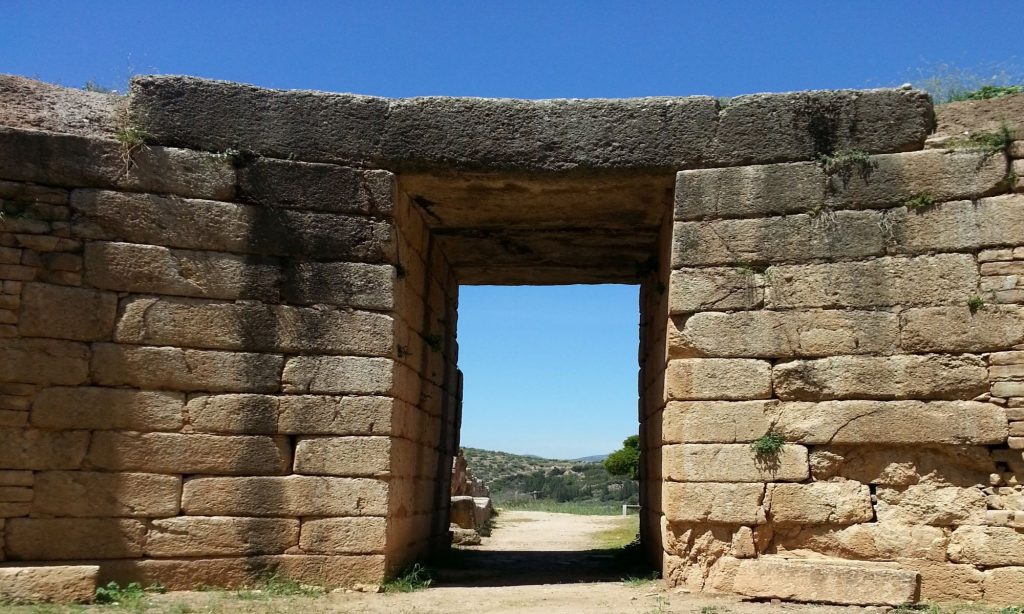 Map of Mycenae
Epidaurus, must see.
Along with Mycenae, it is also recommended to visit Epidaurus, another incredible UNESCO World Heritage Site, and a major archeological center in Peloponnese. History lovers are welcome to explore the ancient theatre preserved from the 4th century BC. It is recommended to visit this place in July and August during the Epidaurus Festival to witness some antique Greek plays representations.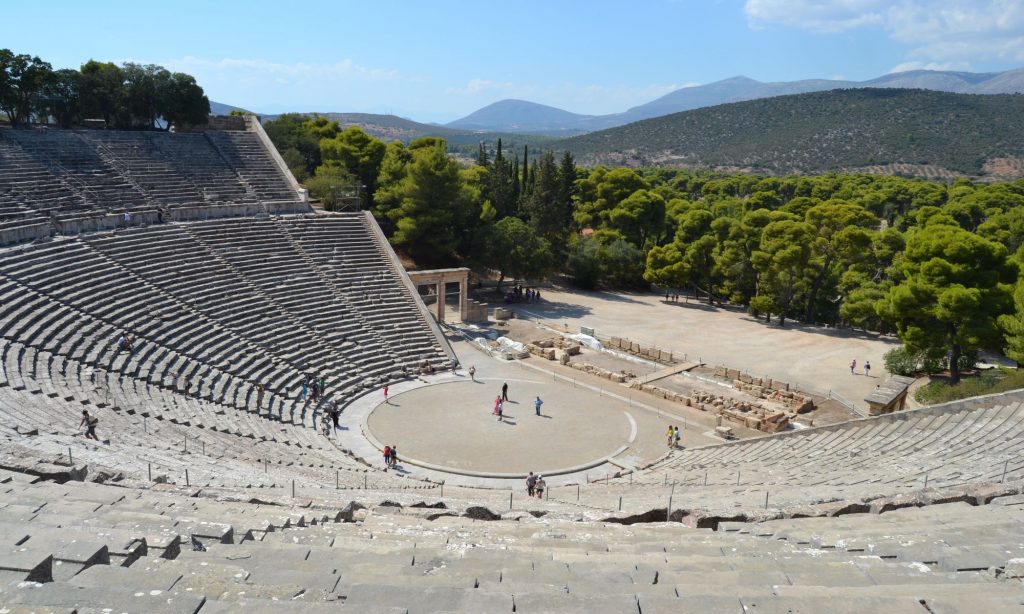 Map of Epidauros
Olympia, a must visit place.
Olympia, known as the birthplace of the Ancient Olympic Games, is an epic archeological site you should not miss in Peloponnese. Starting from 776 BC, the ancient Olympic games used to be organized here every 4 years. It is an interesting fact that nowadays, the Lighting Ceremony of the Olympic flame takes place in Olympia before every opening of the Modern Olympic Games.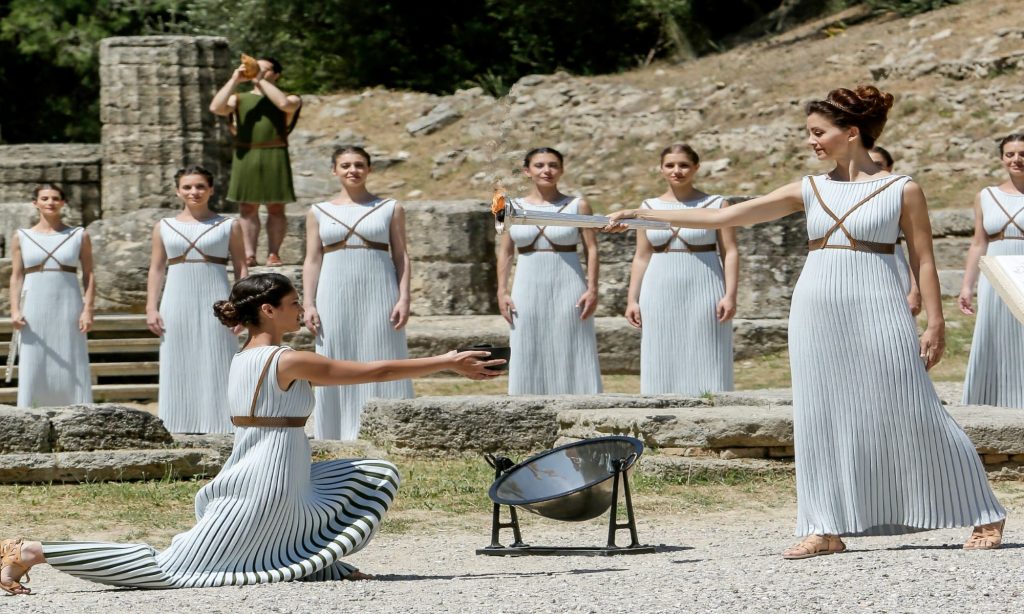 Interested to find out more mythological sites? Visit the ruins of Temples of the Greek Gods Zeus and Hera. To dig into the history of these archeological sites, consider visiting the Olympia Archeological Museum.
Map of Olympia
Explore the Most Majestic Islands in Greece
Incredible Santorini.
The jewel of the Cycladic islands is Santorini, which is a result of intense volcanic activity from prehistoric times and is one of the most unique islands in the world. It is a famous destination for honeymooners and travelers seeking quiet vacations.
This island offers one of a kind sunsets you won't find anywhere else in the world. To reward yourself with stunning views and avoid the crowds, consider visiting Santorini in April-May or in September-October.
Things to do:
Scuba Diving: for excitement, you can't beat Aspronísi where wrasse and damselfish live.
Photography: for volcanic dark-grey sand scenes to set the mood, head to tidy Kamári.
Spa: spoil yourself with some Santorini style spa sessions ranging from thermal to custom.
Dining: be sure to have 'Dinner with a View' opposite the caldera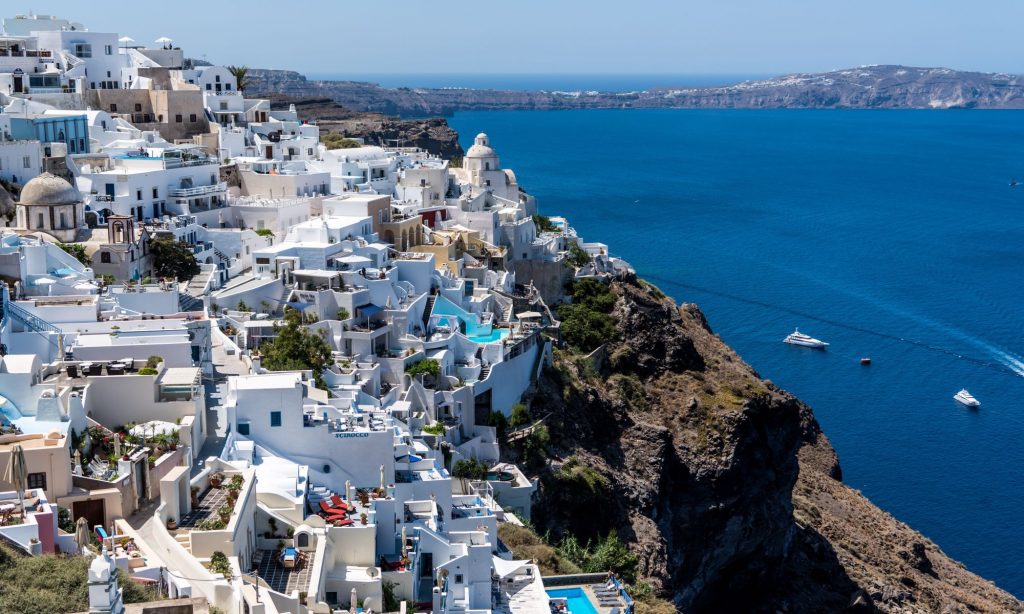 Map of Santorini
Amazing Crete
Crete, the largest legendary island in Greece with the capital Heraklion. If you wish to find out more about the history of the island, you can consider visiting the Archeological Museum, looking for the best spot in Crete to spend some days by the beach? Check out Elafonisi beach with its pink sand and crystal waters.
Map of Crete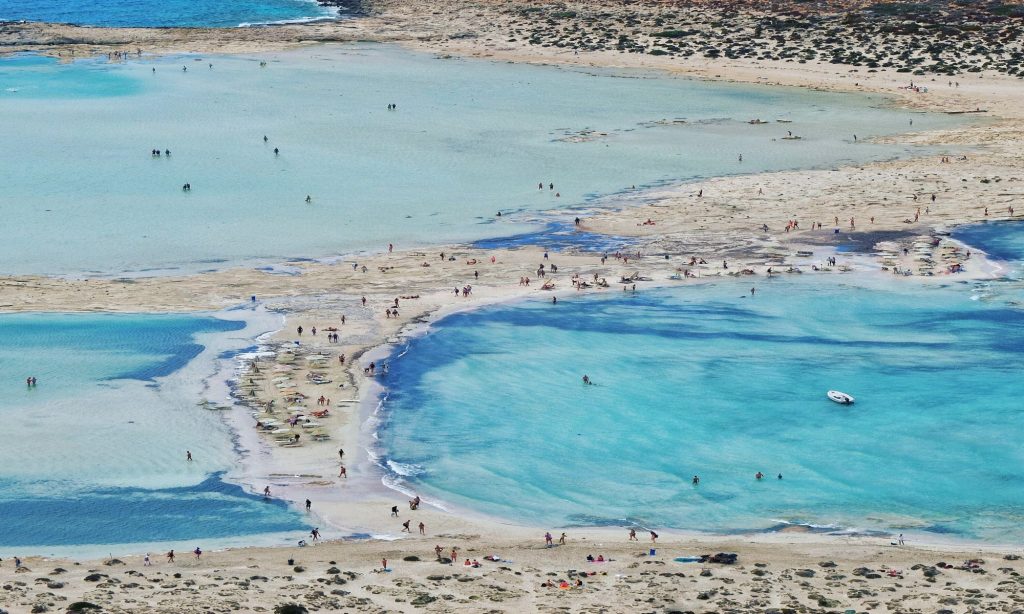 Chania
Chania is a tourist town in Crete with plenty of ancient historic buildings, narrow streets full of cafes and local craft shops.
Map of Chania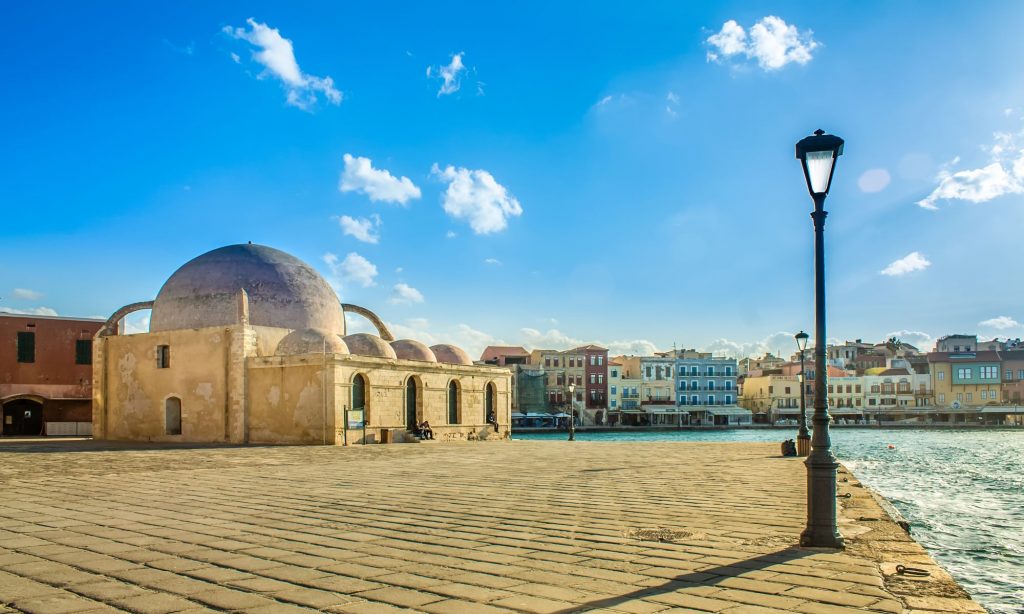 Knossos
Knossos is considered the oldest city in Europe and one of the most vital archeological sites in Greece nowadays. Knossos Palace, which used to be the residence of King Minos, known for the Legend of the Minotaur, is one of the places worth visiting in Crete.
Map of Knossos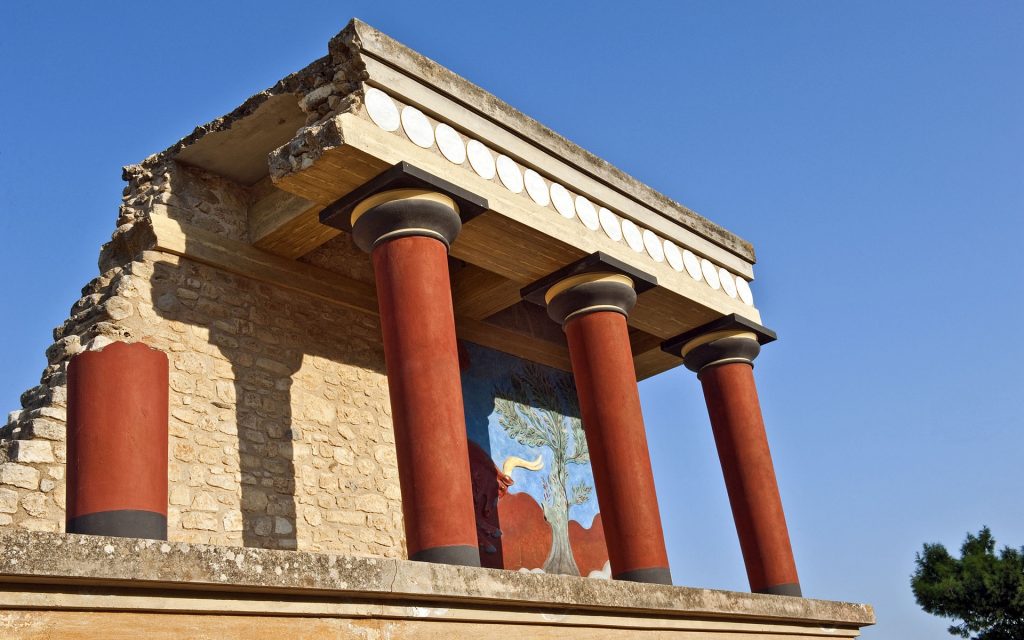 The Samaria Gorge is another stunning site to visit. It is also the longest in Europe, 16 km long.
Explore Rhodes
Get lost in a Medieval Maze in Rhodes, the jewel of Dodecanese islands. This island stands out from the rest with its unique medieval architectural buildings and cobbled pedestrian paths.
The oldest populated Medieval town in the world offers you to visit the Palace of the Grandmaster, surrounded by impressive walls. You can find plenty of fine dining restaurants and souvenir shops and stroll around the old streets of the Old Town.
Rhodes has some incredible and long sandy beaches with picturesque green surroundings. There are so many seaside resorts you can choose from for a few days' stay. It is also advised to climb up to Lindos Acropolis to reward yourself with a breathtaking view over the bay. It is very easy to access the beautiful island of Symi from Rhodes. You can take a day trip to this historical island and take a stroll in the old streets of this town.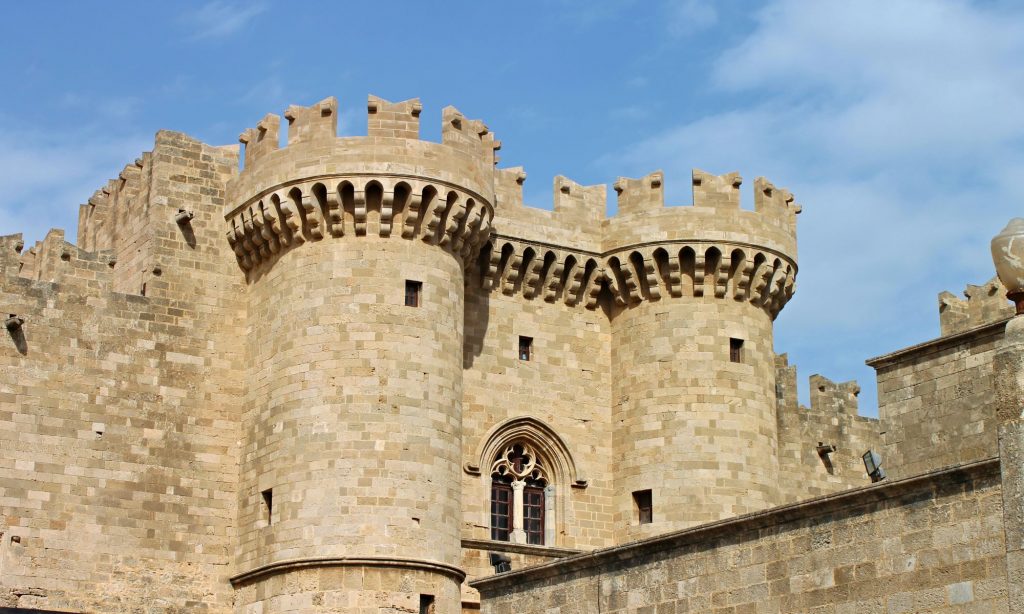 Map of Rhodes
Visit Kos
The second-largest Dodecanese Island is Kos, which is one of the top touristic destinations in Greece. This beautiful island offers some excellent hotels located by the sandy beaches and crazy nightlife that young travelers would find enjoyable.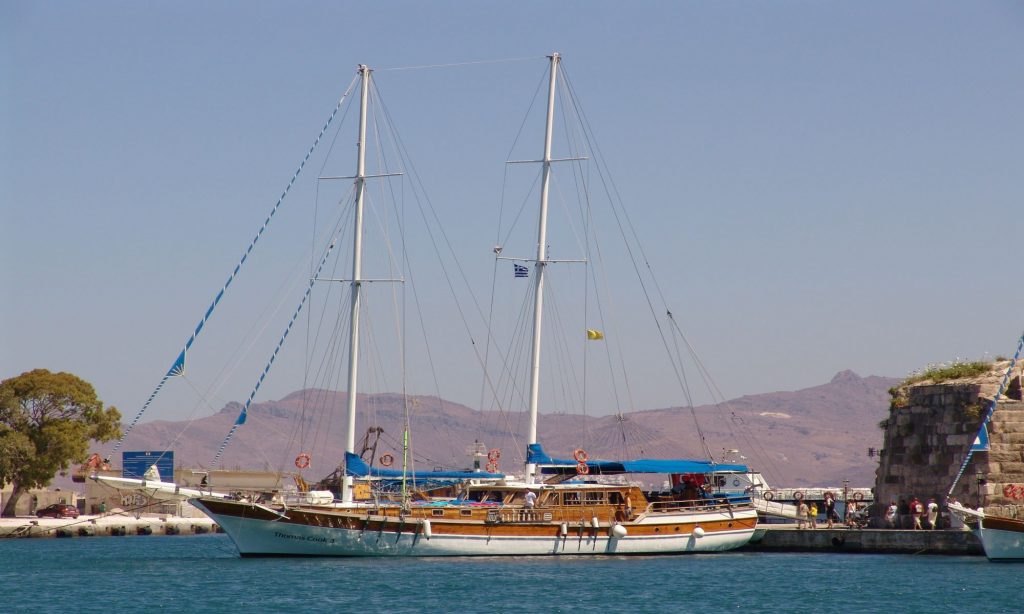 Map of Kos
Amazing Corfu
Embrace the Italianate lifestyle of Corfu, located by the Ionian Sea. The mild climate, green landscapes, and stunning beaches will amaze you. It is advised to take a boat to sail around the winding coastlines and waterside tavernas that can be reached only by sea. There are a lot of things to do in Corfu like dance to local music onshore or with a private performance onboard a chartered yacht!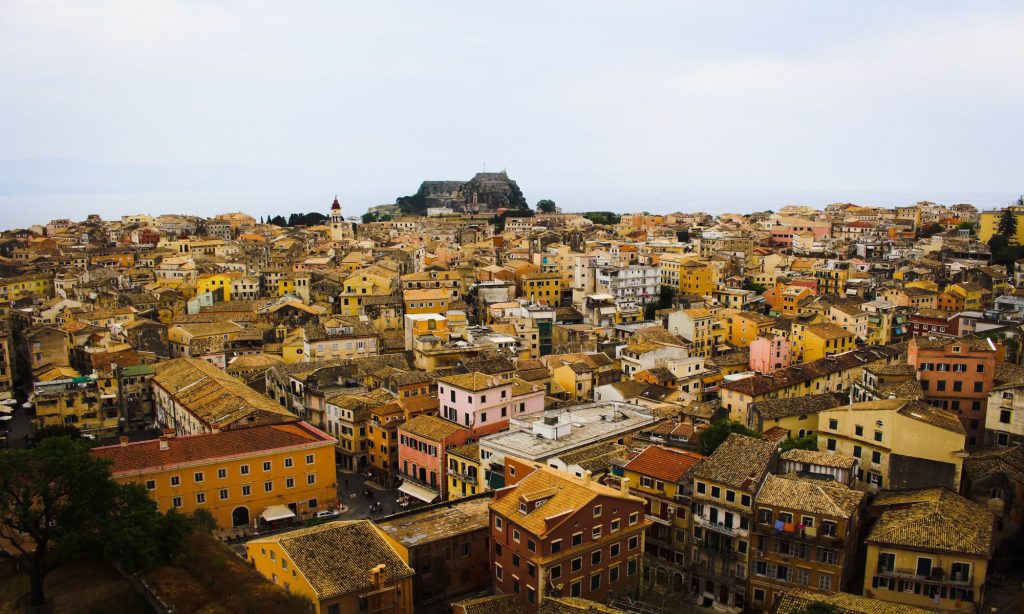 Map of Corfu
Greece is such a historically and culturally rich country that will require you to come back for more. Whether you wish to explore more of the ancient cities or the iconic whitewashed islands, you need to divide your trips into parts to explore everything this unique piece of land has to offer.
This was just a sum-up of the most exciting places to visit and things to do in Greece. Whether you're looking for exciting things in Greece or seek less touristy spots and quiet islands to visit, you can absolutely use this article as a guideline to plan your stay in Greece.
See our web destinations. Greece
Reed Also: Unique places to visit in Greece.