Greece, Unique places
Unique places to visit in Greece. Blessed with exquisite plethora and ancient ruins, gorgeous beaches and caves, delicious cuisine and hospitable people, Greece occupies a top spot in the list of Europe's top travel destinations.
There are so many unique Greek special hidden treasures in this country making it impossible to discover it all during a short visit. Apart from the famous whitewashed islands and cosmopolitan cities, many travelers rush to Greece for this miraculous piece of land that has a huge number of undiscovered or less popular but certainly amazing places worth visiting and admiring.
Some of these unique places are located on beautiful islands, some in little towns and villages. To find out about the top unique places to visit in Greece, check out below listed spots.
Delphi a distinctive place
Even though many visitors rush to Athens to discover Acropolis, it is worth mentioning that Delphi is not any less important archeological site to Greek history and architecture.
Centuries ago, Delphi was considered to be the center of the earth and was dedicated to Apollo. Located around two and a half hours from Athens, and is situated near Mount Parnassus. It used to be a sacred place, people used to visit Delphi to pray and inquire about advice on various matters.
You will surely be amazed by the significant ruins at Delphi. Expect to see the Temple of Apollo, the Athenian Treasury, the theater, and hippodrome, where the ancient Pythian Games used to take place.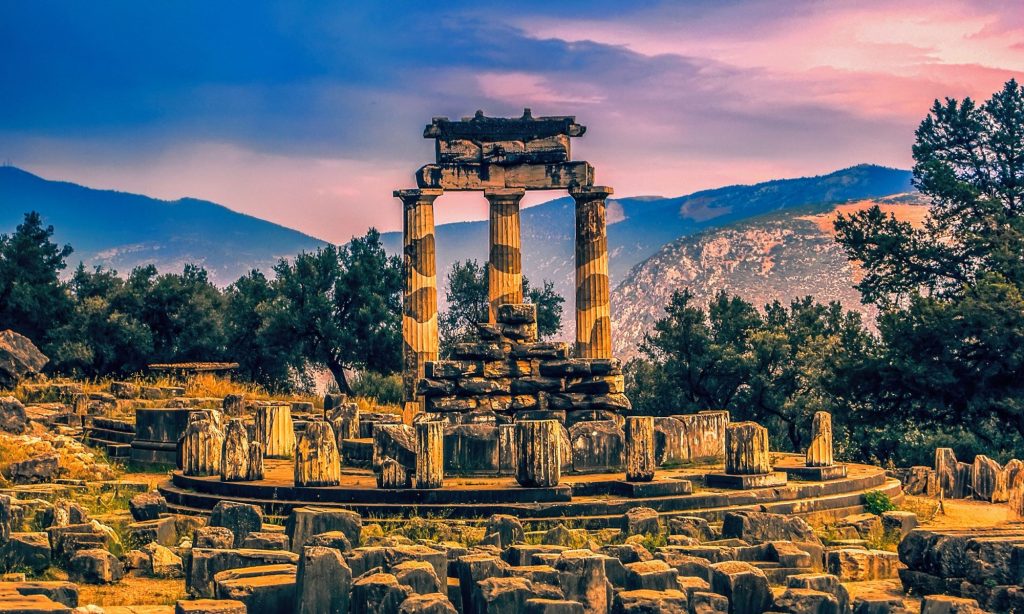 Map of Delphi
Sami, a special destination
Sami, located on the Greek island of Kefalonia, Sami is one of the most spectacular caves in the world, along with a beguiling lake.
The Drogarati Cave and Melissani Lake are true natural wonders which are possible to visit in one day. Drogarati Cave was discovered around three hundred years ago after an earthquake. The entrance to the cave, which had been closed for a very long time, was then accessible and now is open to the public. The inside of the cave is simply indescribable, with unique stalagmites and stalactites. It is truly something special, especially the largest room called "Sala of Apotheosis." It is fully illuminated and has outstanding acoustics. It is even used for concerts sometimes.
The lake was created due to a huge underground cavern collapse, which left a large circular opening to the surface. The unique thing about this lake is that it turns crystal blue between 11 am and 1 pm. These two unique spots in Greece are definitely worth seeing and admiring.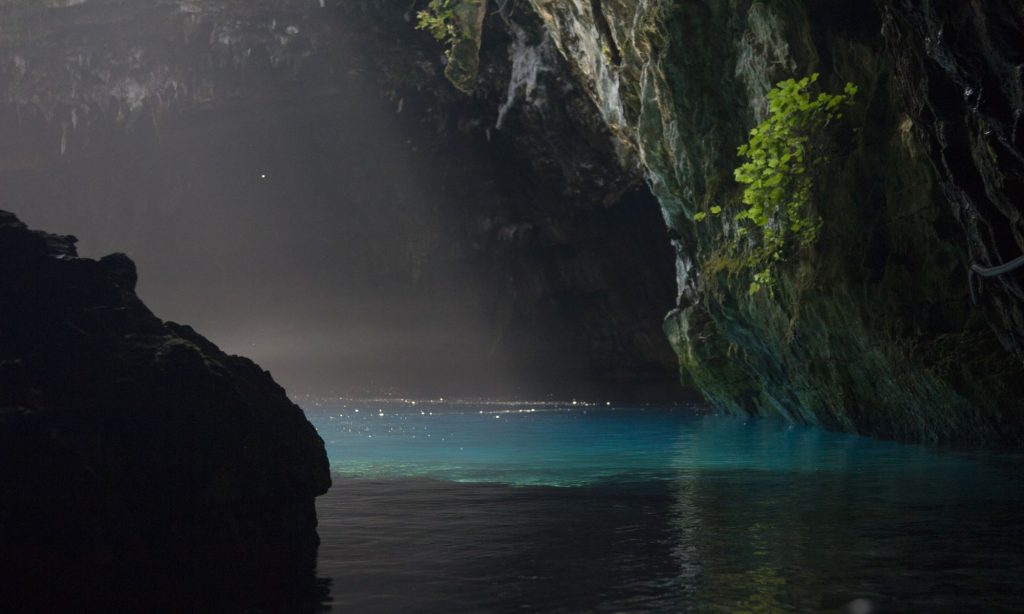 Map of Kefalonia
Incredible Meteora
Meteora is another incredible site in Greece surely worth visiting. The spectacular cliffs rising more than 266 meters in the air will take your breath away. Located in the north-central part of Greece, Meteora faces the villages of Kalambaka and Kastraki. The name itself is translated from Greek as "suspended in the air," which totally makes sense.
This miraculous unique location has naturally been shaped due to wind, water, and temperature conditions. The historic monasteries comfortably located on top of the cliffs date back to the 14th and 16th centuries. The location for the monasteries is very common in the Orthodox Church, where monks always used to pick spectacular locations isolated from the world where the spiritual and peaceful atmosphere dominates. As a matter of fact, Meteora is the second most important monastery complex in Greece.
Once these monasteries could be accessed only by climbing or with the help of frayed ropes. Luckily, there have been created conditions to reach this place now. There are steps carved into the rock as well as a bridge that has been built from a nearby plateau.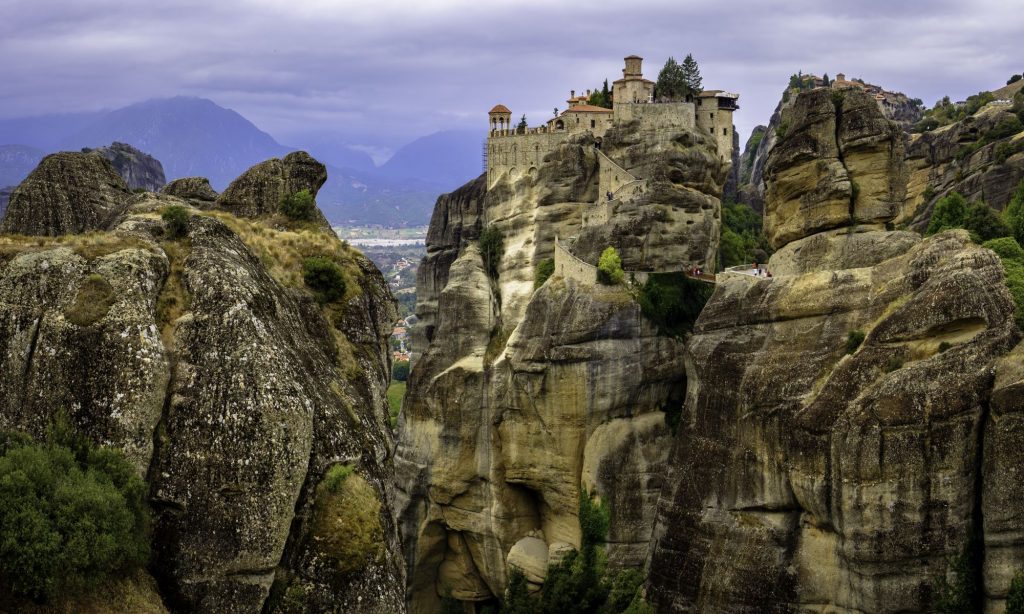 Map of Meteora
Unique Lemnos
As we all know, Greece is home to many splendid islands where millions of holidaymakers rush to from all over the world. There are, of course, a number of islands that are visited way more than the rest. We can surely say that Lemnos is one of the most underrated islands in Greece, which deserves attention.
Located in the Northeastern Aegean Sea, Lemnos is blessed with incredible nature, gorgeous beaches, and charming little villages. As a matter of fact, mythology says that Lemnos is the island where Hephaestus's forge was located.
One of the most unique things about Lemnos is the stunning volcanic rock formation, which was created from the petrified lava. Over time, it froze and formed indescribable shapes impossible not to admire. These rocks are located in the northern part of the island close to Poliochni. The locals call these rocks Falakro, which is translated as "bold."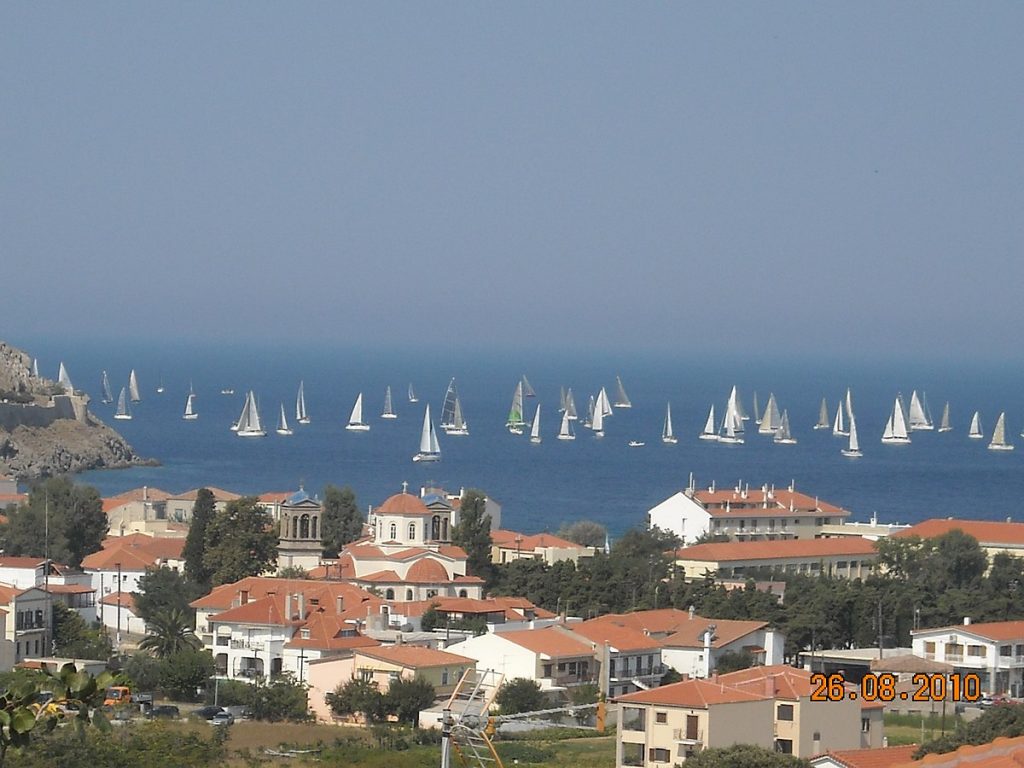 Map of Lemnos
Old Navarino Castle, an incredible spot to Visit.
This castle used to serve as one of the most important observation places in Greece. Built by the Franks in the 13th century. It has experienced a number of attacks and sieges throughout the centuries but didn't lose its prime spot for protecting the bay. In the 15th century, Navarino Castle appeared in the hands of the Venetians; then, the Ottomans tried to take control of it.
The ruins of this 13th-century beautiful fortress facing the Mediterranean bay are something very unique for Greece and the locals. Even though Pylos castle was built afterward, very close to Navarino and took over the attention, but the fortress still remains a unique place to visit in Greece.
Greeks call it Paleokastro, which is translated as "the old fortress."
The views from atop are truly incredible. It is impossible not to admire the panoramic views of the lagoon, the crystal sea, and the nearby islands. When visiting Navarino Castle, it is also advised to see Nestor's Cave, which is not too far from there.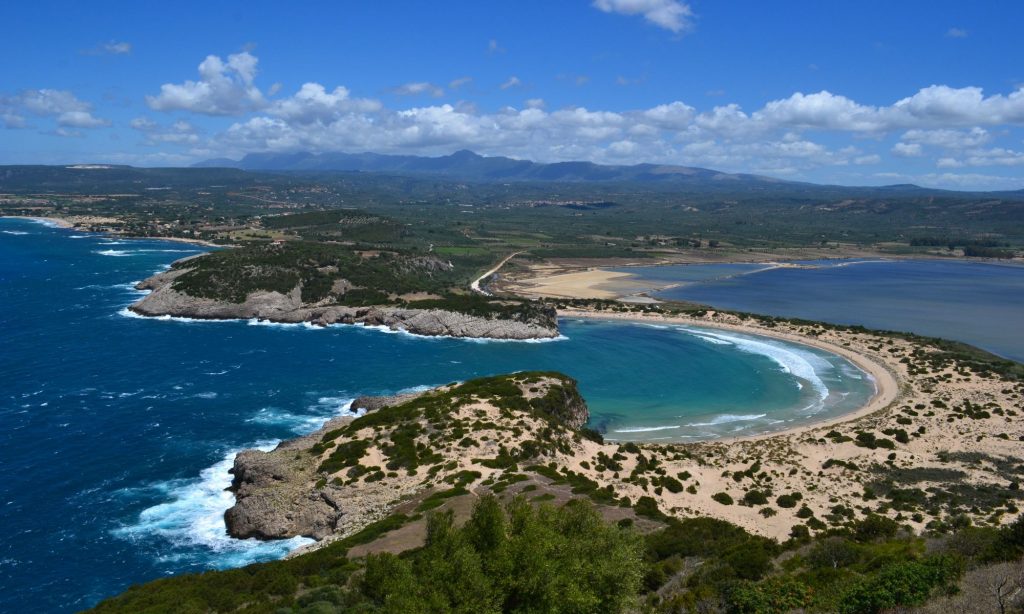 Map of Navarino
Greece. An amazing experience.
It goes without saying that Greece is an amazing country with so many historical and architectural treasures, mythology, and amazing sites.
It is very common for visitors to rush to the famous Greek islands for beach vacations and enjoy the gorgeous shores and the sea. However, if you wish to combine your trip with also visiting unique places in Greece and reveal some history and mythology, it is really recommended to include the above-listed spots in your itinerary to Greece. There are, of course, many more splendid locations hidden on the Greek islands and towns, but these are surely some of the top unique places to visit in Greece.
More for best destinations in Greece
See also our web destinations. Greece