Discover French Riviera beaches. French Riviera is one of the most fantastic beach vacation destinations in Europe. The azure shores get crowded, especially during the summer months. It is easy to find accommodation.
There are options at seaside towns and cities; from luxurious resorts to apartments and villa rentals, you can choose to spend your family vacations at the French Riviera. You may want to chill by the beach and enjoy many water activities either at public or private shores, which are more sophisticated, offering umbrellas and beach towels.
All you need is to pack your bathing suits and sunglasses, and you're all set to spend some fun time at this magnificent French location. St. Tropez, Nice, Cannes, and Monte-Carlo are some of the most beautiful vacation spots if you're confused about which side of the Riviera to choose to list the best beaches in Cote d'Azur below.
Saint-Tropez, Beach
Saint-Tropez is one of the most glamorous and chic beach destinations in French Riviera. Plage de Pampelonne is one of the most popular beaches in Saint-Tropez, which is very crowded during the summer. There are 27 private beach clubs to choose from, which are not very cheap, so it better to travel here financially prepared.
Saint-Tropez is after all one of the most popular vacation destinations for celebrities.  It was a favorite spot for Brigitte Bardot. Alternatively, you can also head to le Sentier du Littoral to enjoy fantastic scenery and flora along the coast. If you prefer quiet time away from the crowd, certainly check out Plage Graviers and Plage des Salins. Both of these two are hidden in the magnificent landscapes of St. Tropez, not very popular with the public. Undeniably one of the best French Riviera beaches.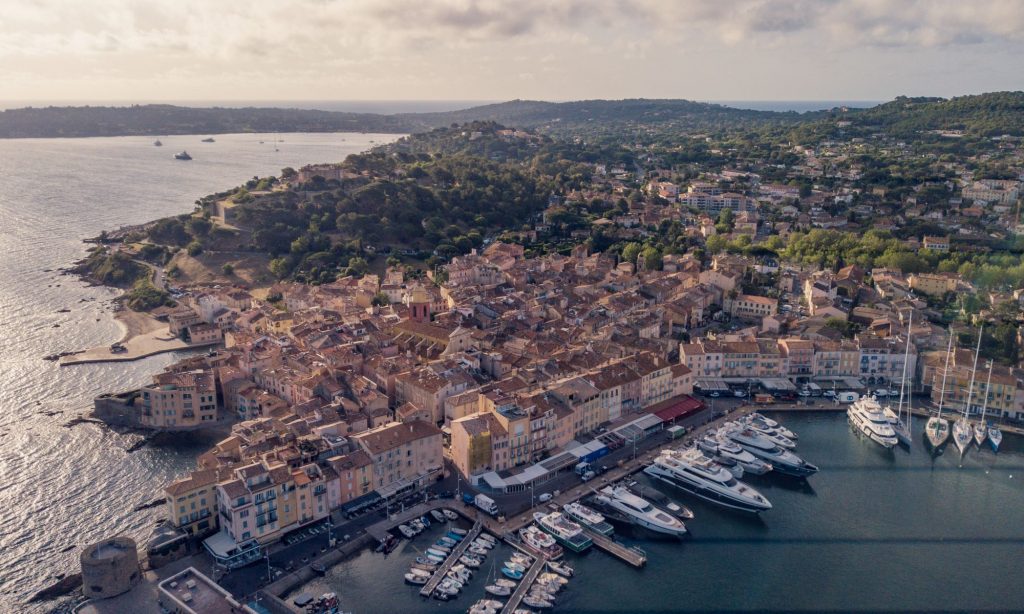 Map of St. Tropez
Villefranche-sur-Mer, Beach in Nice
Only a few minutes away from Nice expect to see this piece of heaven. The main sandy beach in the area is Villefranche, which is also the most popular beach in Nice. If you continue your way along the coast, you will reach plage de Passable, which is quieter and less crowded.
The location is excellent for family beach vacations. There are many activities in the area, as well as many dining options. Try Passable Restaurant to get a delicious lunch also rent sunbeds if you don't have your own. It is also possible to rent a villa right by the beach.
Some luxurious villas are in this area too, such as Nelcotte, Keith Richard's old mansions, and the Villa des Cedres where King Leopold II of Belgium used to spend his summer vacations. You can arrange some evening walks along Cap Ferrat and explore the beautiful bay and its incredible surroundings.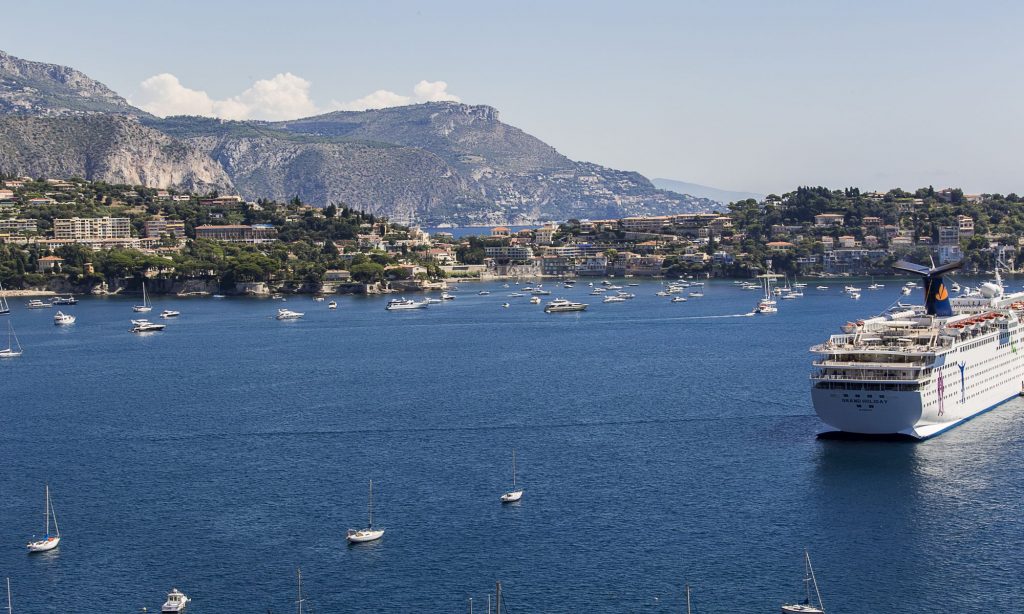 Map of Villefranche-sur-mer
Paloma Plage, ( beach ) Saint-Jean-Cap-Ferrat
Want to plan your vacations at one of Europe's wealthiest areas? Head to Cap Ferrat, which is one of the chicest locations in French Riviera. Villa Ephrussi de Rothschild is here overlooking the azure sea. You should surely check out this luxurious mansion, which is lavished with iconic paintings, antique attributes, and chic inner decorations.
Paloma Beach club is one of the favorite spots for Saint-Jean's locals. The shore stretches for several miles where you can spend days enjoying the sun and the sea. Along the coast is located at the Paloma Beach restaurant, where you can borrow sunbeds and umbrellas.
When in Cap Ferrat, it is worth exploring Sentier Edmund Davis, where you can dive off the rocks into the crystal clear waters.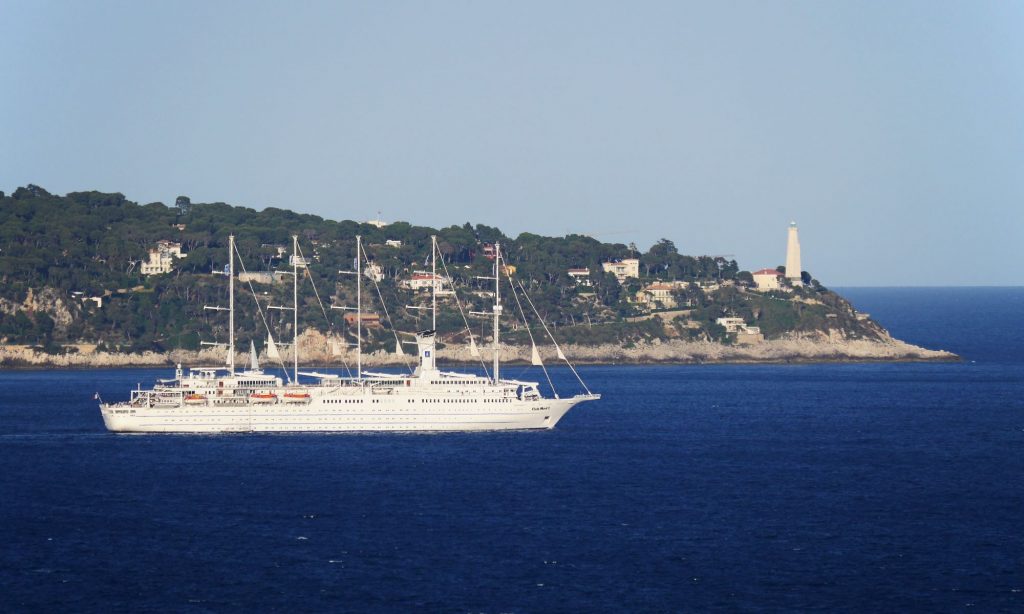 Map of Cap Ferrat
Sainte-Maxime,
A few minutes away from glamorous St. Tropez is Sainte-Maxime, which is a more laid back and relaxed vacation destination in French Riviera. Stretching around 11km along the Mediterranean coast, Sainte-Maxime is a favorite holiday destination blessed with sandy beaches and turquoise sea.
This beautiful resort town is easy to get to from Nice and Cannes as well as Marseille. Another good point about why you should choose Sainte- Maxime for your French vacations is that it is easy to go on a short trip to the islands of Porquerolles. The most prominent one is the Islands of Lerins, famous for housing the Man in the Iron Mask.
If you have the budget, you can rent a yacht and sail off the shore to the open sea where you can stop for a swim or explore the little isles with mysterious caves.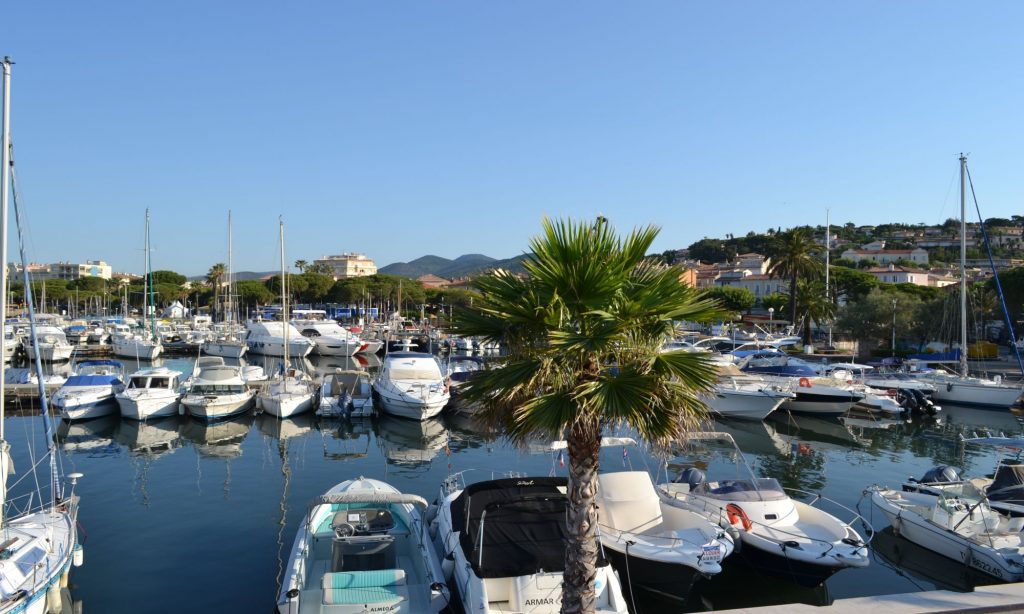 Map of Saint Maxime
Plage ( beach ) de la Garoupe, Cap d'Antibes ( sandy beaches )
Antibes is another beautiful location in the French Riviera, which stands out with its gorgeous beaches and shores. The most famous beach in Antibes is plage de la Garoupe, very crowded during the summer months. It is not only a popular beach vacation destination for holidaymakers but also locals.
The landscape and the views around the shore are just spectacular excellent to admire with a glass of wine in the evening. There is a great beach stand called Chez Jozy for a pan bagnat and delicious lunch options. Around the bay up on the hillside are many luxurious villas for rich and famous people and celebrities. You will surely enjoy the French atmosphere around Antibes and the beach de la Garoupe.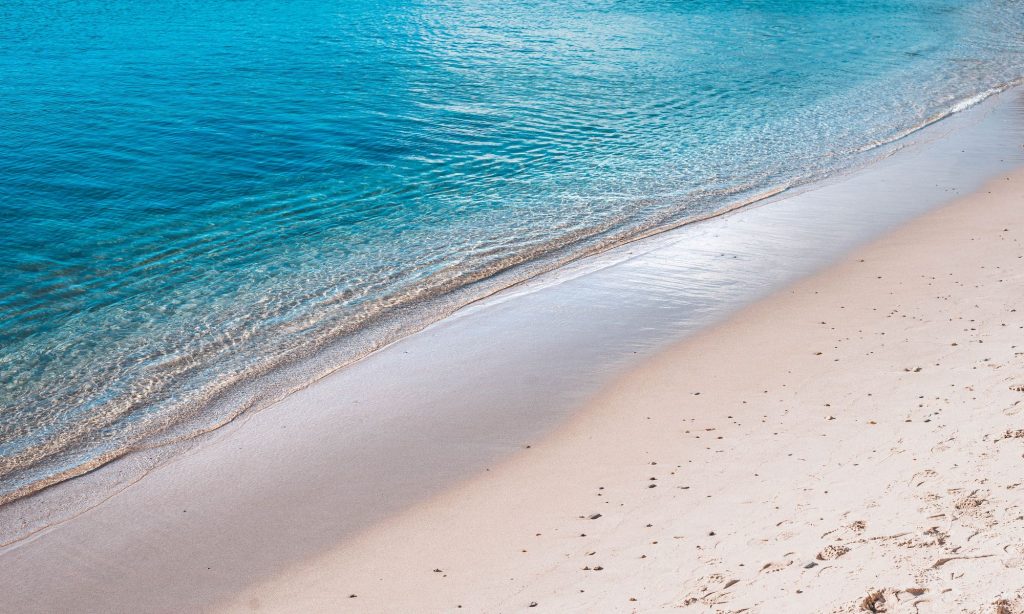 Map of Cap d'Antibes
Plage de l'Estagnol, Bormes-les-Mimosas
Located in the south of Bormes-Les-Mimosas around Toulon and Le Lavandou, you'll find fantastic sandy beaches along the bay. The azure sea, sand, and the sun will be a perfect combination to enjoy your French vacations to the fullest.
Bormes-Les-Mimosas is also a chic location in the French Riviera full of luxurious villas and mansions. It is also one of the French President's favorite haunts along with the Fort de Bregancon.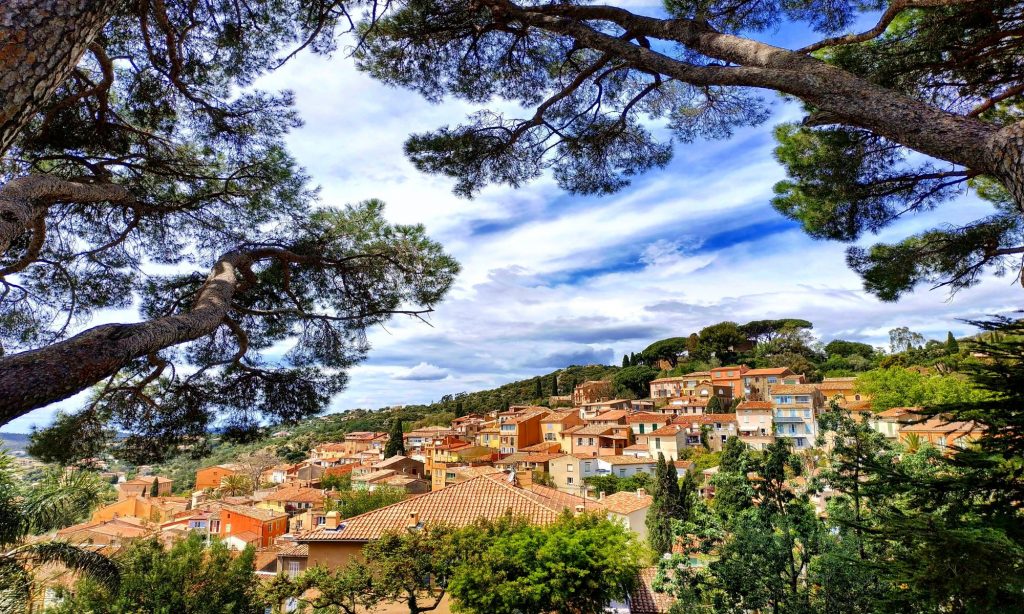 Map of Bormes-les-Mimosas
The French Riviera is one of the most splendid locations not only in France but also in Europe. With all the chic and glamour, the cozy cities and towns, along with gorgeous beaches, steal the hearts of thousands of holidaymakers.
The stretch of the Riviera that runs from St Trop or the Italian border has been a famous destination for many celebrities for decades. Apart from the most popular and crowded beaches in the area, you can also choose to relax at the small beaches which are less known to the public and relatively isolated.
Above we presented some of the best beaches in French Riviera matching various tastes and preferences. Feel free to check them out and include your itinerary to this little piece of heaven on earth.
See also our web destinations for French Riviera
Read also: Best places to visit in Greece