Things to Buy in Greece. Greece is one of the most beautiful travel destinations in the world. It is rich with so much history and culture, amazing islands, and unique ambiance wins millions of hearts.
When in Greece, it is impossible not to try local Greek cuisine. Taste delicious wines and Ouzo, and stumble upon so many Greek Cosmetics made with local natural herbs and olives. Since this is a country that is always hard to leave behind, the little comforting idea is to take some local products home with you.
This remarkable piece of land is, first of all, rich with olives. Greeks make almost everything with it; oil, cosmetics, even kitchenware from olive tree wood. Greece is also famous for its delicious honey and spices.
Go through the below tips on the best local products to purchase from Greece, which will also serve as reminders of your perfect Greek vacations.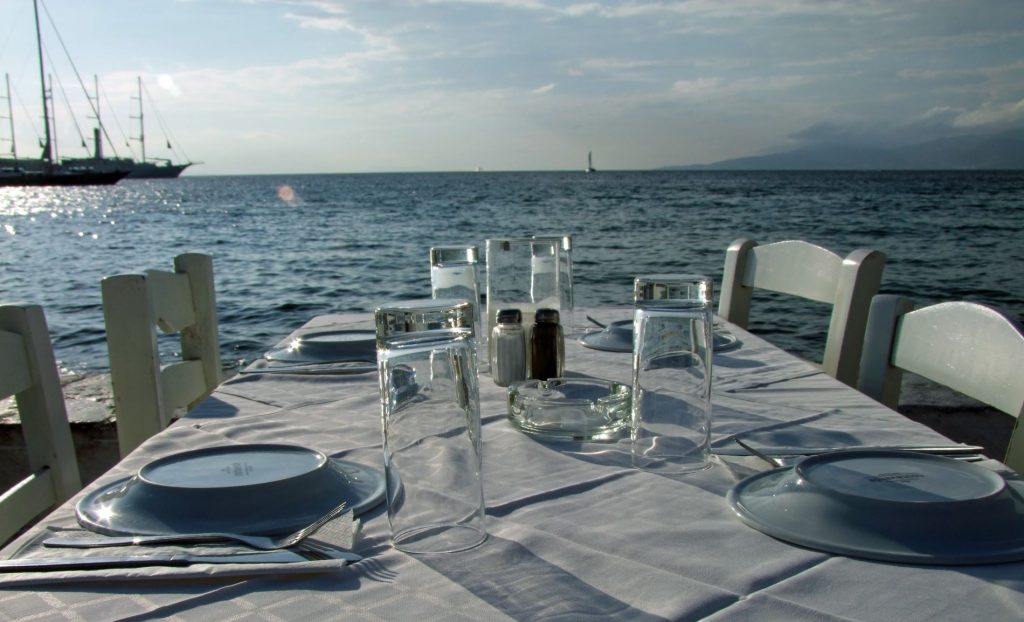 Olive Products
Olive oil is the main ingredient of traditional Greek dishes and is one of the healthiest products too. There is a variety of Greek extra virgin olive oil options with exceptional quality made of various sorts of Greek olives. You can as well go for a few packs of olives flavored with different local Greek spices.
These are also very easy to pack since most of these in the sale have vacuum-sealed packaging. Not only are olives in active use in Greece, but also the olive tree wood. The cultivation of the olive tree in Greece dates back to the Bronze Age Crete, which was around 3500 BC.
This tradition still exists in the everyday life of this ancient country. The Flea Market in Monastiraki, Athens, is full of various right quality products such as sandals, kitchenware, and so much more. So, if you're wondering about the things to buy in Greece, head there. Those are also excellent gifts for your loved ones.
Another great olive product is the local Greek soap, which is originated on the island of Crete and can be found everywhere in Greece. These 100% natural products are excellent for sensitive skin and have a great scent.
In a word, olives can be called the symbol of Greece and are one of the healthiest products you can find. It is said that olive oil increases longevity! So do not hesitate to get a bottle or two from local Greek stores and take it to your kitchen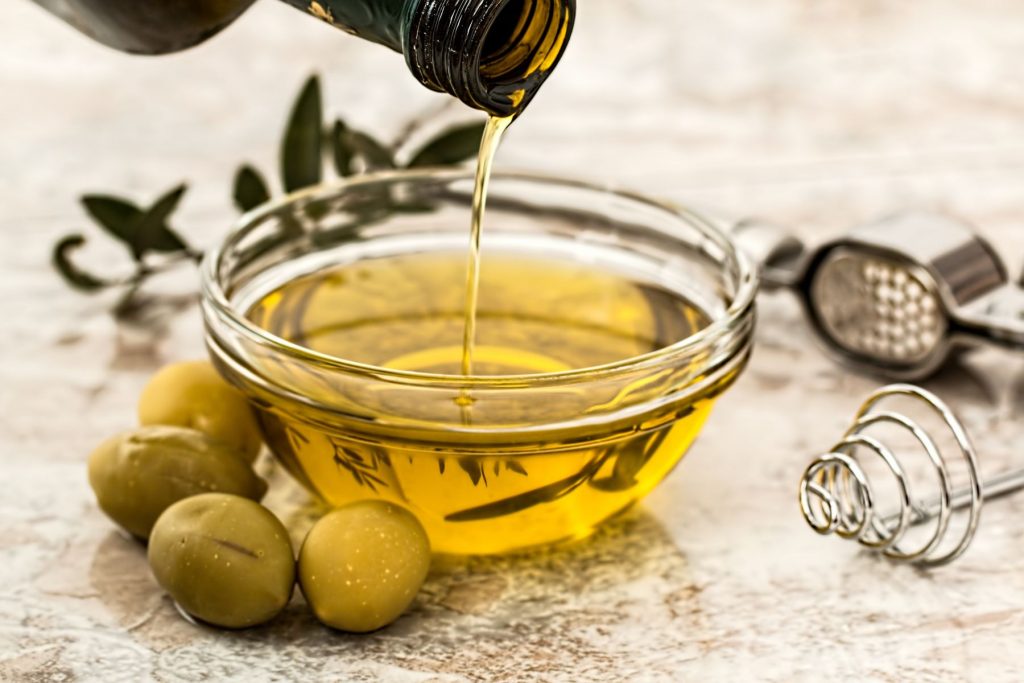 Wine and Ouzo
When thinking of what kind of souvenirs to buy from Greece to take home with you, also include local Greek Wine or Ouzo, which is a good idea to keep a bottle for your home.
The classic white Assyrtiko or sweet Vinsanto from Santorini are two of the best ones. Some other great options are the local house wines from Lesvos, Rhodes, and Kefalonia. One of the best Greek reds is Xinomavro and among whites – Moschofilero.
If you spent most of your vacations in Crete, consider local Raki or "tsikoudia" as the locals call it. Another great option is the sweet Rakomelo which you surely won't find anywhere else but Greece. Of course, Ouzo is another local drink that Greeks love. It is an anise-flavored aperitif and is a national Greek drink. You can try it in all tavernas in Greece.
Ouzo has a unique taste; you should try. Said to cure many illnesses, such as flue, toothache, and more. Greece is also famous for its local liquor.
If you want to get something sweeter, surely consider Mastiha liqueur, which originates from the island of Chios.
All these options are found at Athens Airport too. If you're worried about the weight of your luggage or concerned to damage it, you can purchase any of your favorite wines or ouzos at the Airport Duty-Free.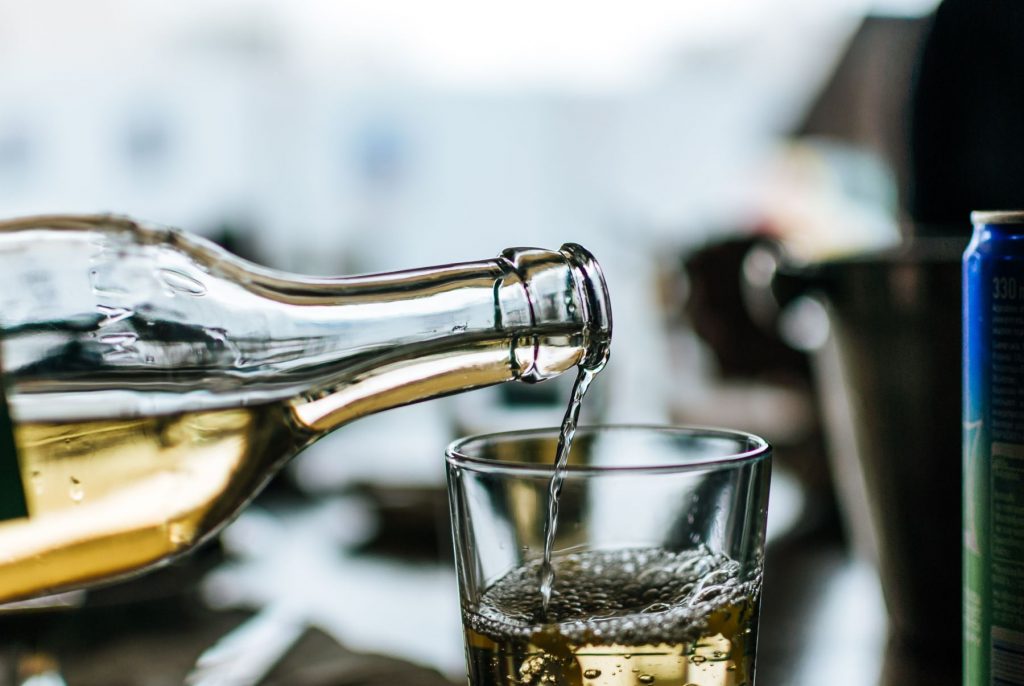 Greek Spices and Flavors
We all know that Greek cuisine is exceptionally delicious. The secret to the mouthwatering taste is the local Greek spices and flavors. Blessed with abundant nature and mountains where a large number of herbs and wildflowers grow,
Greece is proud to produce several high-quality products. Herbs and spices are an integral part of Greek cuisine and lifestyle. Herbs in Greece have been a considerable part of the local culture for thousands of years. You can surely consider getting some local Greek oregano. They are used in salads on local feta cheese, meatballs, and so many other delicious dishes.
Greek red saffron called "Krokos Kozanis" grows in northern Greece and is one of the best in the world. It is also a good idea to get some thyme and basil which stand out with their exceptional flavors. All these herbs are key ingredients used to cook local Greek dishes in the tavernas in Greece.
It is quite easy to carry those with you too. You can easily find nicely packaged spices and pack them in your suitcase. Tea lovers can rush to get classic Greek "Mountain Tea," made of locally dried wildflowers.
Along with a teaspoon of Greek honey, it is also an excellent cure for colds. Mastiha is another Greek herb that comes from the resin of trees widely used on the island of Chios. Mastiha is not only to make liquors but also cosmetics and medicine. Don't miss out on tasting some local Greek nuts such as almonds, walnuts, and pistachios. These are quite famous for their excellent quality in Greece.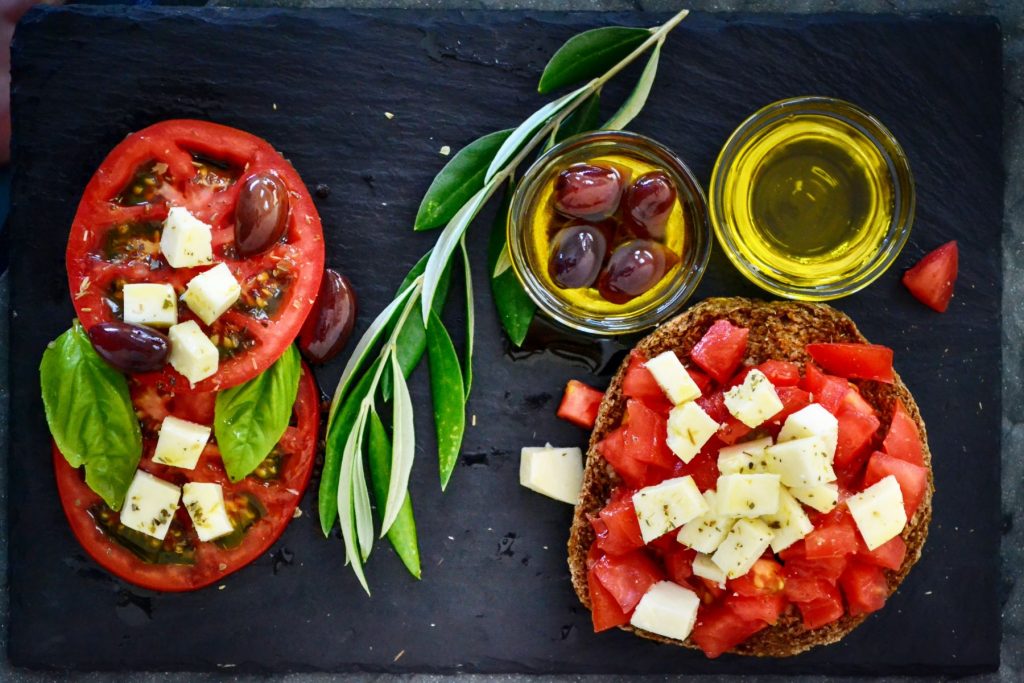 It is a natural routine for travelers to spend a day shopping for local goods and souvenirs from the country they're visiting. When it comes to Greece, one may get lost on what to buy to take home with them—thinking of purchasing gifts for loved ones or purchasing some items that would remind of the perfect Greek holidays?
It is always a good idea to go to local Greek foods and drinks. Greek mountains are excellent producers for herbs, spices as well as olives. There are so many products made of these ingredients, and it might get confusing there too.
Whether you're looking for something light to pack in your suitcase or a nice bottle of local Greek wine or Ouzo, feel free to steal some tips from above, and you'll be proud of your Greek shopping.
See also our web destinations Greece.
Read also: Crete Travel Guide