Santorini Vacations. Santorini is probably the most postcard-perfect island in Greece. Since it's a result of a volcanic eruption, Santorini is a hill raised in the middle of the Aegean Sea. Rich with plenty of interesting historical and archaeological sites, delicious cuisine, wine, and breathtaking views, it has stolen the hearts of millions of travelers.
It is quite easy to get here by a ferry from Athens or any other Greek islands or by air from many European cities. The downside of this island is the lack of lovely golden sandy beaches like many other Greek islands.
Santorini Overview
The shores of Santorini are stony and pebbly.
There are many luxurious Hotels and Luxury private Villas located on top of the hill with private pools and balconies where you can enjoy the unique sunsets. You won't see these sunsets anywhere else in the world. Santorini undoubtedly stands out with its delicious local authentic cuisine.
It is a grand Greek island to visit with families and kids, couples, or honeymooners. Santorini is not an island that stands out with spectacular nightlife; there are only two nightclubs and a few good bars.
On the other hand, you will surely find plenty of sophisticated restaurants and local tavernas for the most mouth-watering meals. This island is also known for its high-quality wine. When it comes to budget, Santorini is undoubtedly more expensive compared to the other Greek islands. It is, of course, since this gorgeous island is a touristic hotspot and always crowded during the summer season.
When in Santorini, you can easily take off to other majestic Greek islands located nearby. One of Santorini's most popular routes is Mykonos, another famous Greek island not any less stunning than Santorini. It's only a 3-hour ferry ride from Santorini to Mykonos, and you can surely spend several days on each island to experience both.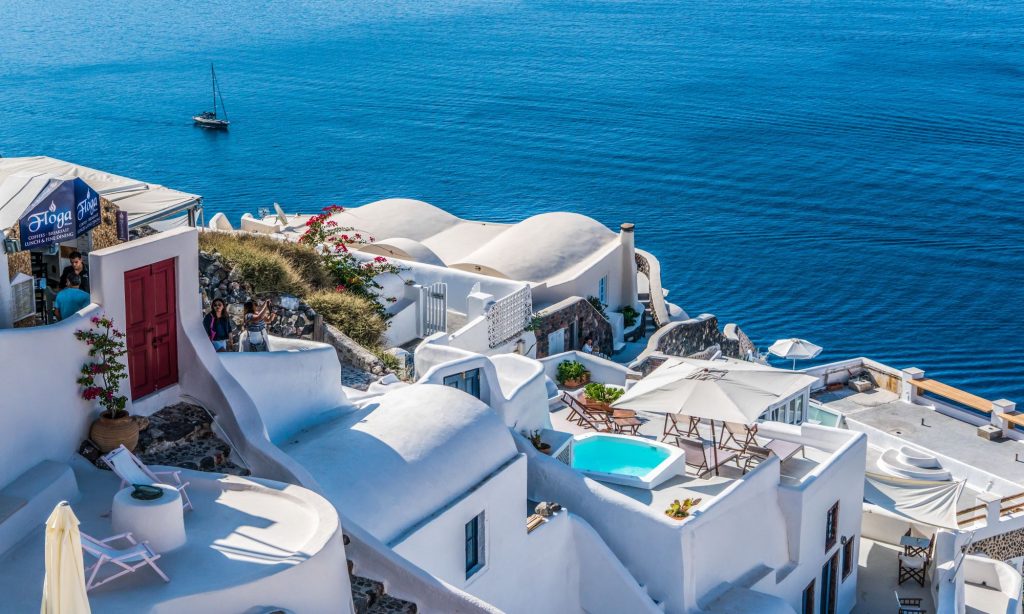 What to do in Santorini
While in Santorini Vacations, there are plenty of things to do and see in Santorini. Book your tours on the island way in advance to avoid queues and wait time, especially in the summer season.
As we already mentioned, the highlight of the island is the volcanic eruption. It stands in the middle of the island. You can be sure to gain unforgettable memories if you go on the Jet Ski tour to the Volcano. The trip starts from Perivolos beach, where you get jet skis and head up into the caldera.
It may be one of the most remarkable experiences you'll ever have. You can choose between the Volcano Tour or Extreme Volcano Tour, depending on how brave you are.
Of course, most travelers visiting Santorini come after the unique sunset on this majestic island. Get the best experience admiring the unforgettable sunset in Santorini by going on a boat tour. The tour is not only meant for the visitors to witness the sunset but also allows hiking the Volcano, swim in the hot springs, visit Thirassia, and much more.
You can hop on a tour which stops as Red Beach and White Beach swim or snorkel and then wait to admire the sunset below Oia in the evening. Since Santorini is known as one of the best Greek islands for wine, you probably shouldn't miss tasting it. The best way to explore Santorini's wines is to go on a Wine Tasting Tour. Try "Assyrtiko" variety, awarded plenty of times in the world.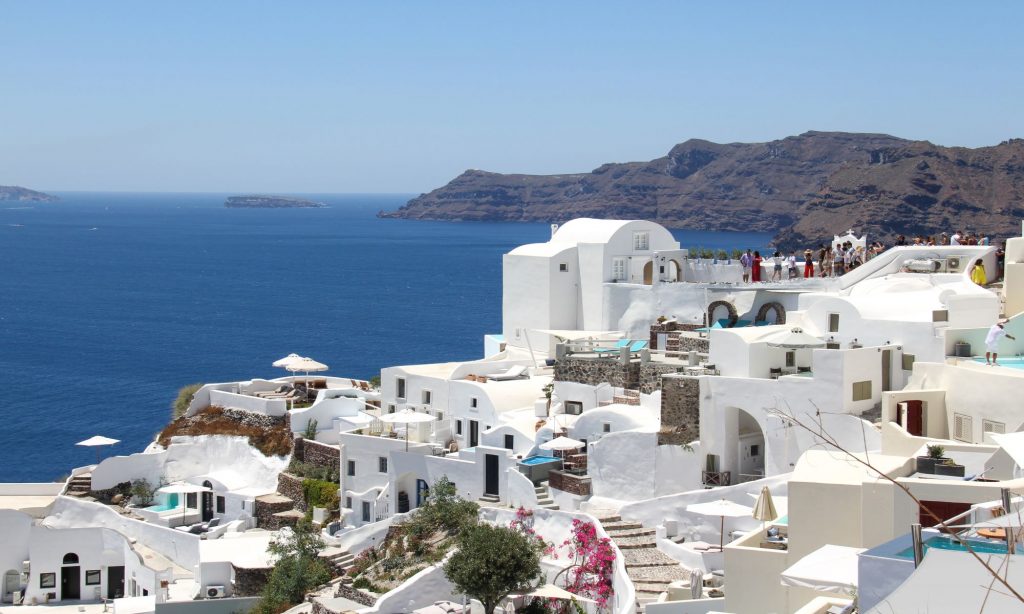 Where to go in Santorini
Santorini is a lively island with so much to do and see. It also stands out with its unique historical and archaeological sites. One of the highlights of the islands is Ancient Akrotiri. It used to be an essential place in the country until the volcanic eruption, which made the island uninhabitable.
This site is among the most important ones. If you're looking for the best beach in Santorini, inevitably head to Ammoudi Bay, down the cliff from Oia. The area is full of restaurants and cafes you can taste some local Greek food and ouzo.
Another interesting archaeological spot in Santorini is the Ancient Thera presenting Hellenic, Roman, and Byzantine ruins from centuries ago located on top of the mountain Messa Vouno. Be ready also to explore some of the most picturesque views in Greece you will not stop admiring. Undeniably choose Santorini vacations for this summer.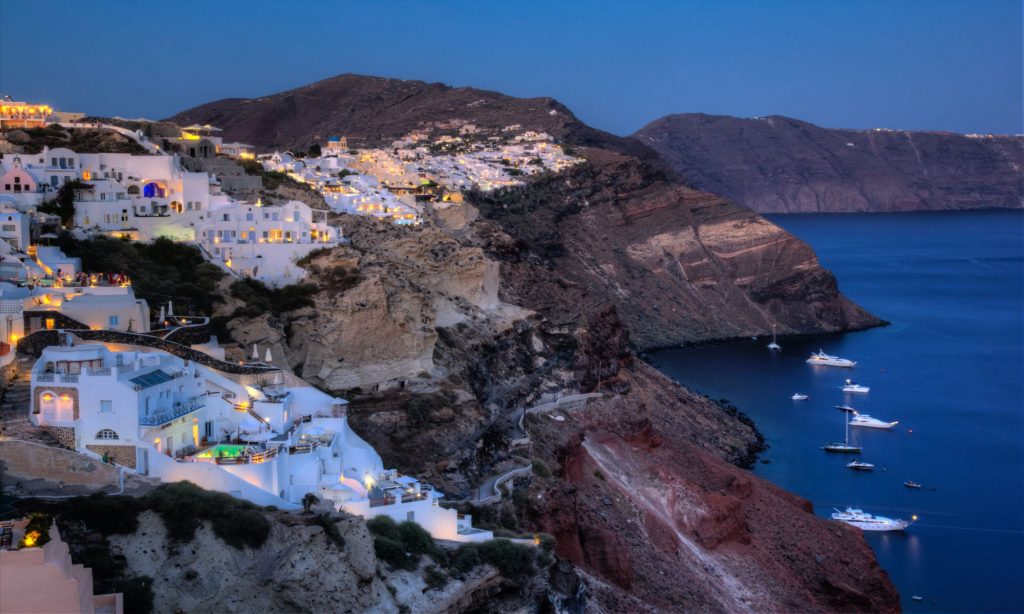 Map of Santorini
See also our web destination of the Cyclade Islands
Read also: Famous things in Greece for travelers.