Crete travel guide. Crete is undeniably one of the most gorgeous Greek islands. Located in the very south of Greece, it stands out with its fascinating history, local cuisine, beautiful beaches, and vibrant nightlife. The island is also famous for its prominent landscapes, which can be fully discovered by hiking.
It is quite easy to book a stay in Crete since it has plenty of accommodation options, sophisticated restaurants to taste delicious Greek food and some excellent stores to stroll around for shopping. In this Crete travel guide, we give you some recommendations on what to do and where to go in Crete.  
Best Time to Visit Crete
Greece is one of the most spectacular countries in the world perfect for visiting all year round. The climate in Greece, including the islands, is generally mild; however, if you wish to catch some sun, swim, and sunbathe, the best time to visit is from April to October. Particularly shoulder months such as mid-April till the end of May and September-October are just amazing when the water is still warm to swim, the beaches are not as crowded as in summer months, and you can enjoy some tranquil time and fully relax.
Furthermore, it is also easier and cheaper to find nice accommodation on the island due to the fact that it's not as crowded. If you're an active person and seek some adventurous experiences, you can as well hike and trek in Crete to explore some gorgeous natural and historical sites.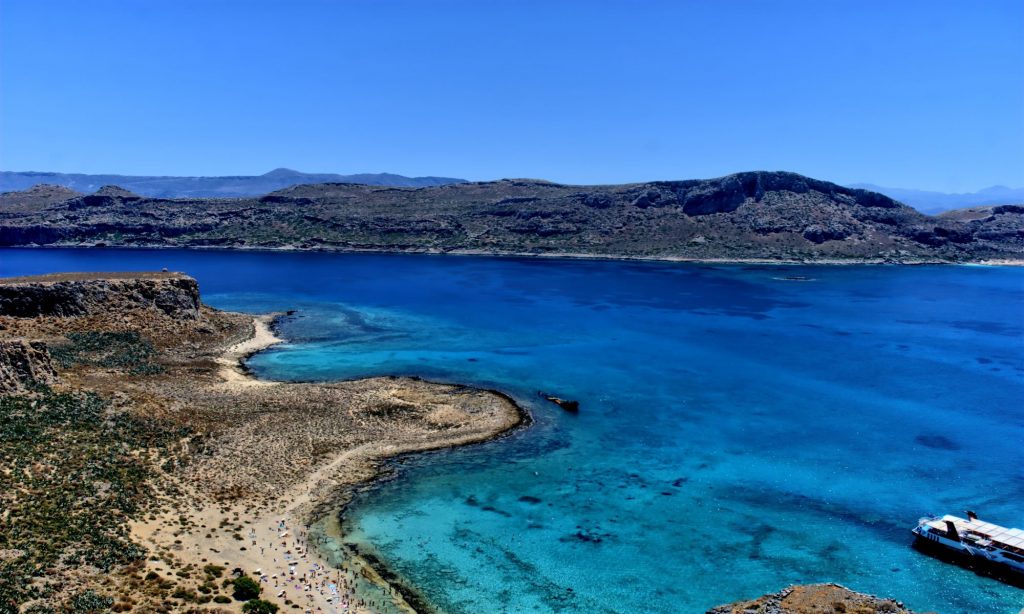 Places to Visit in Crete
The mysterious island of Crete is rich with stunning beaches and one of a kind nature. There is so much to do and to see that sometimes it feels like a whole new country and not just an island. Crete stands out with its remarkable history. It is worth mentioning that the island is the birthplace of the first advanced society on European soil, the Minoans who ruled around 4000 years ago.
One of the most important Cretan sites to visit is the Palace of Knossos. Europe's longest gorge, as well as the cave where Zeus was born, are located in Crete, too, which can be discovered by trekking or cycling.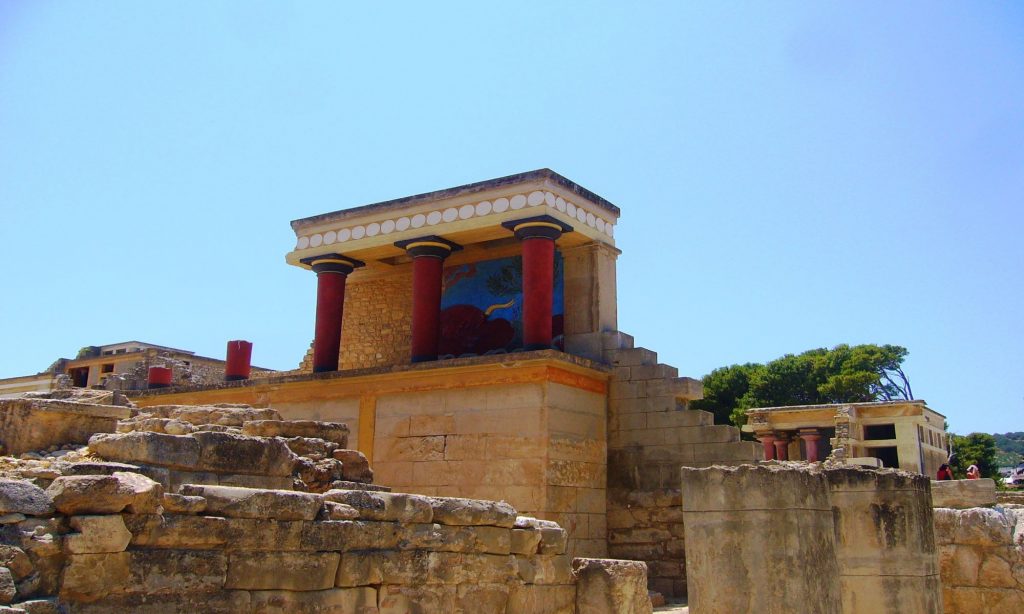 Heraklion, the capital of Crete, is prominent with its hidden treasures. Don't miss visiting the archeological museum and stroll around the tiny paths in the center, which are filled with many trendy cafes and authentic tavernas, shops, and stores.
Chania is another beautiful town worth visiting. It is known for the Venetian Harbour and influence. Many Venetian buildings are now turned to luxurious hotels. Many travelers prefer to book accommodation in this area to enjoy the prominent cultural atmosphere.
Rethymno is known for the castles, fortresses, and Renaissance mansions with Byzantine influences, magnificent churches, and chapels with fascinating frescos. The area is quite lively, full of bars and cafes.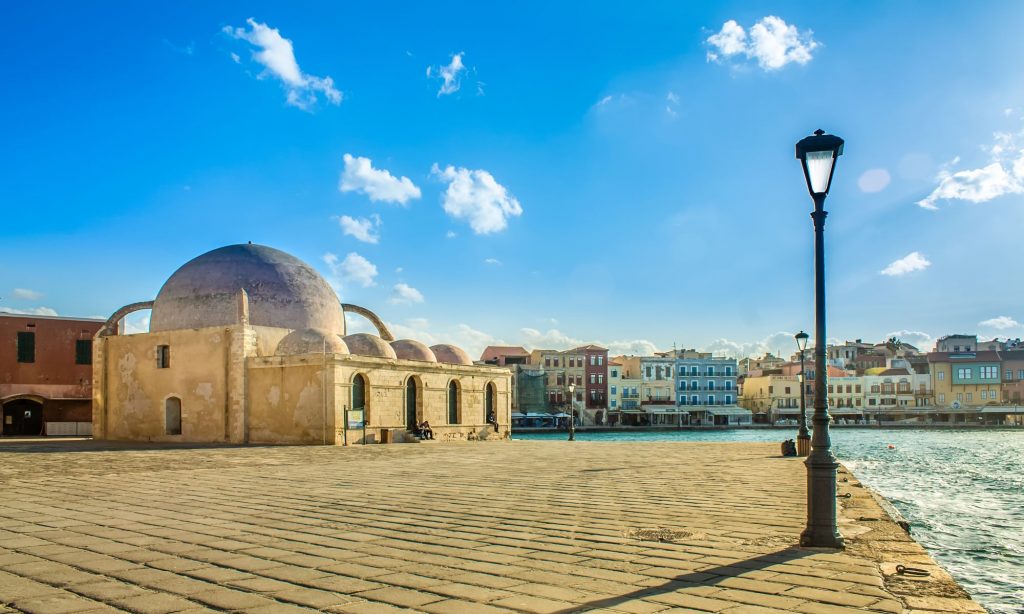 Cretan Cuisine
And of course a Crete travel guide for tasting. Every travel itinerary is more perfect with delicious catering options. When in Crete, you won't be able to resist the mouthwatering Greek delights. Blessed with fertile and wild nature, this island has it all.
Crete is famous for its fine cheese, olive oil, cold cuts, wine, and raki. Locals are always welcoming and ready to guide you to the best tavernas and family restaurants. Some rural tavernas also produce their own products and catch fresh seafood.
One of the best places to taste local delicious food is Peskesi Restaurant in Heraklion, which is located in an authentic building and has a large selection of local Greek delights and wine. Rethymnon is an excellent place for seafood, particularly Zefyros Family Fish Taverna. If you're going to spend your vacations in Chania, definitely dine at Talos restaurant where prawn saganaki and octopus are dishes to die for.
Best Beaches in Crete
Crete has some of the most amazing beaches in the Mediterranean. Depending on your preferences, it is very easy to find the perfect seaside close to your accommodation.
One of the most unique Cretan beaches in this Crete travel guide is Elafonisi, covered with pink sand and crystal clear waters. It is very popular among tourists and locals as well and gets pretty crowded in summer.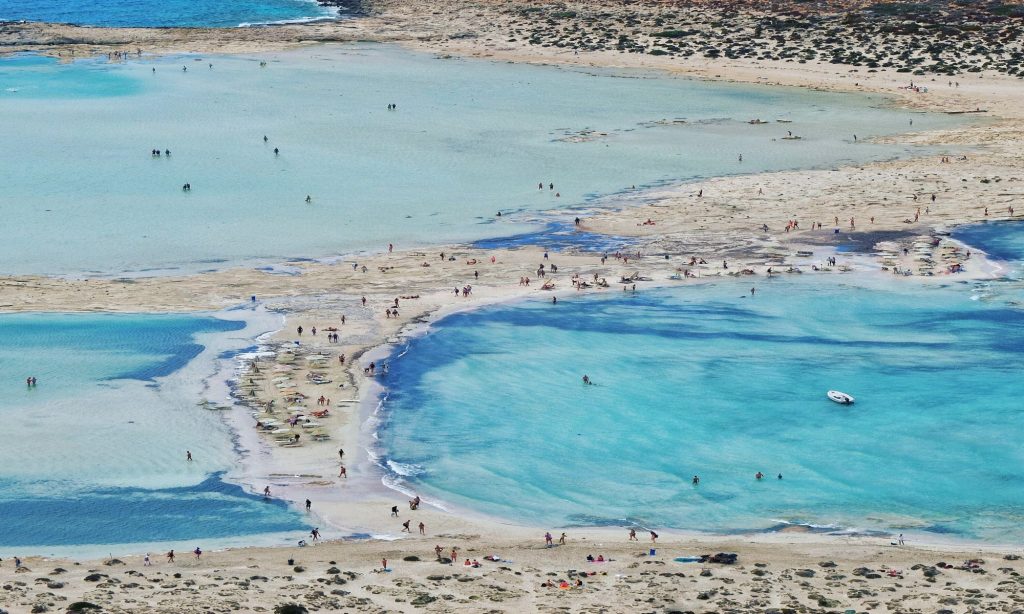 Matala beach is another stunning beach, very lively and romantic at the same time. The nearby caves get illuminated at night and very enjoyable to admire and sip on nice cocktails. One of the longest sandy beaches in Crete is Sweetwater beach, which can provide some quiet time since it's kind of isolated between mountains and can be accessed either by foot or a boat.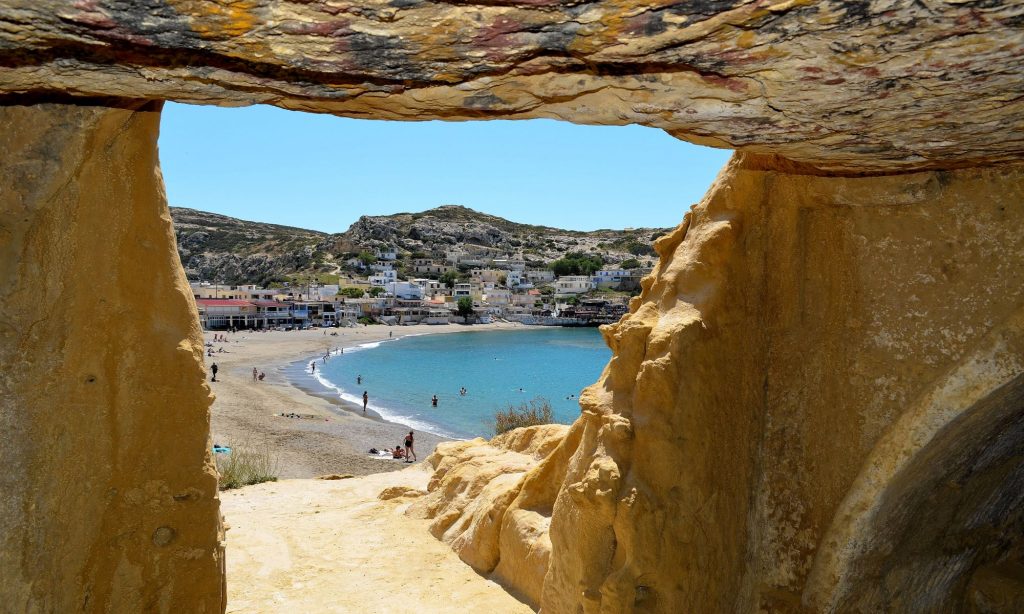 If you're planning to book your accommodation in the northeastern part of Crete, definitely visit Vai beach rich with palm trees, which very often remind the travelers of the Caribbean. It is worth mentioning that it gets pretty crowded in the summer but is less busy in late spring and in the fall.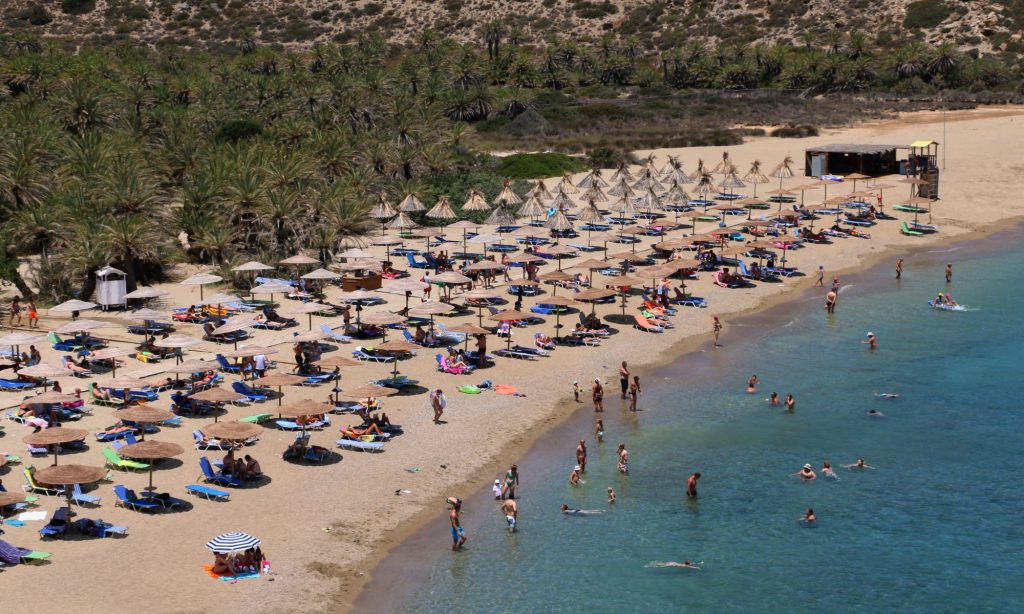 Crete is one of the most majestic as well as the largest island in Greece. It offers a beautiful mix of the old and modern, offering travelers some incredible historical and cultural sites as well as modern stores, chic resorts, and sophisticated restaurants and tavernas. Besides the huge seaside resorts, you can as well find some quiet time in Crete heading to the further coves and hidden beaches close to the local villages.
Cretan hospitality is one of a kind in the world, so be sure that you will get all the support and help you might need while traveling on the island. Of course, it goes without saying that Greek cuisine is one of the best in the world with some of the most delicious dishes.
Crete particularly stands out with its local cuisine due to the fact that it produces some crucial ingredients locally. Don't miss out on tasting the local Cretan wine while admiring beautiful sunsets.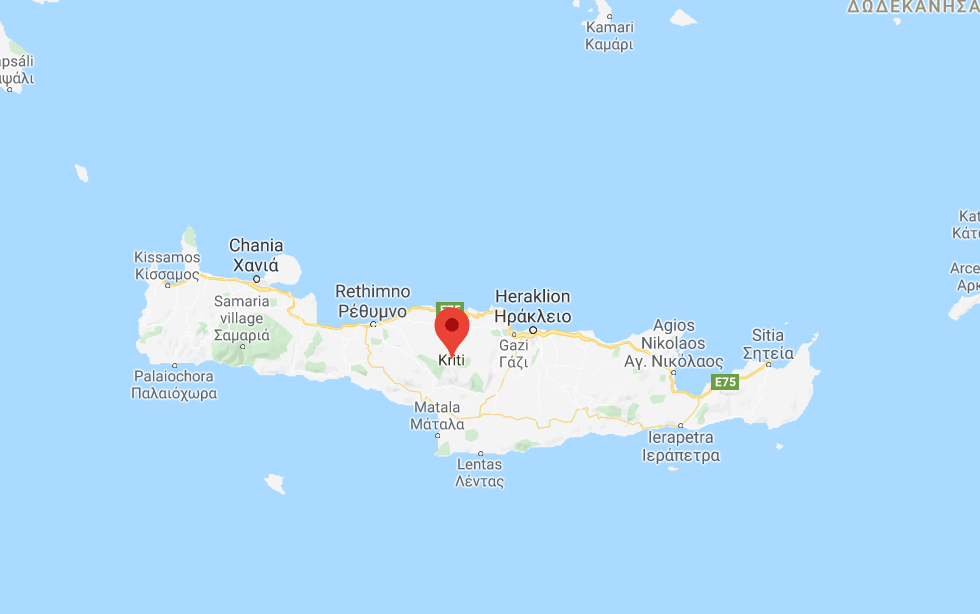 See also our web destinations.
Read also: Best resorts in Crete