Best resorts in Crete. This Island is one of the best touristic destinations in Greece and a piece of paradise on Earth. The island is quite large, so there are plenty of nice beaches and interesting points of sites for travelers. Depending on the coast you wish to arrange your vacations at, find the best resorts in Crete you can choose from.
Whether you're traveling with families and kids, groups of friends, and couples, there's something special for everyone, and the high-class accommodations on Crete will satisfy any needs. Here are some of the best ones on all the coasts of the island you can check out to include in your travel itinerary.
West Crete Resorts
If you wish to arrange your summer vacations on the west side of Crete, you can fly directly to Chania airport or reach by ferry. The western side has some chic resorts and hotels of various types. Agia Marina beach resort is among the most popular ones located very close to Chania.
The resort is right at the shore with miles' long beach. The sandy shore attracts lots of crowds, but don't worry, and there's plenty of space. There are also some great seafront tavernas and vibrant bars where you can taste local delicious Greek food and experience Greek nightlife.
Chania, also spelled as Xania, has amazing surroundings with the stunning White Mountains or Lefka Ori called in Greek. The town has Turkish and Venetian influences, which is apparent from the beautiful architectural buildings mixed with the modern.
The area is close to the best resorts and is easily accessible for evening strolls, sophisticated dinners, and nightclubs. Almyrida is a lovely fishing village located in the West Crete and has a great resort named after it. Just like the previous one, Almyrida beach resort too has excellent tavernas, shops, and bars in the surrounding, so it will be hard to get bored.
Not far from Almyrida is located Kalyves, which is a huge resort and one of the best. The area is quiet and relaxing, where you can as well witness a lovely local Greek lifestyle.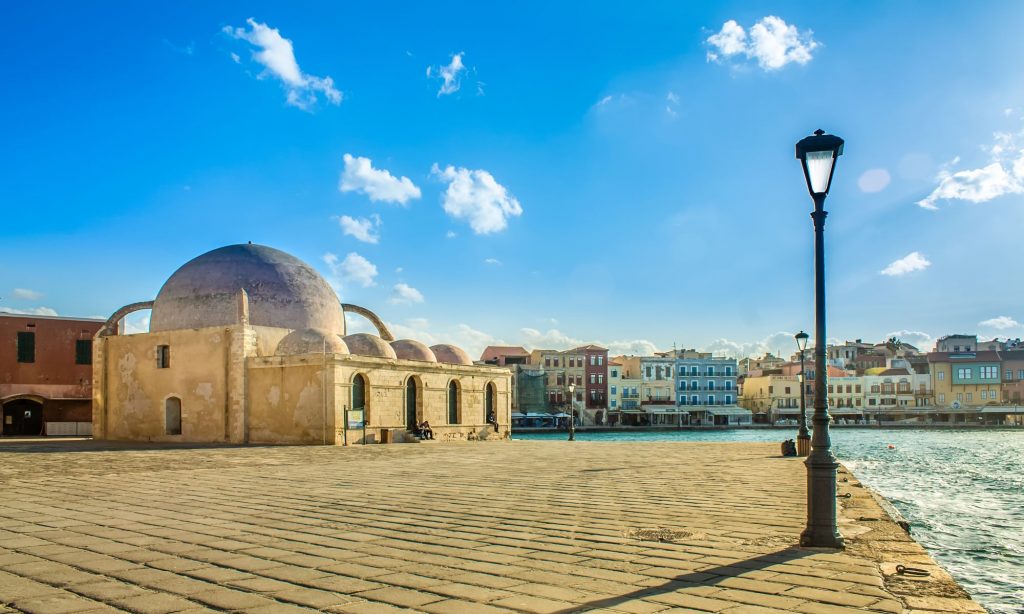 Central Crete Resorts
Central Crete is not any less popular touristic destination and is ready to accommodate travelers at great hotels and resorts. On the north coast of Crete, in Heraklion is located Agia Pelagia, one of the best resorts on the island. It offers some of the most exquisite beaches in Greece and many nice tavernas and bars.
Bali is another Cretan beach resort, also located on the north coast. There are several small cove beaches at Bali, which are sophisticated laid-back areas for you to completely forget about everyday life and relax.
If you're traveling with families or with your loved one, it is recommended to book your stay at Georgioupolis, which offers golden sands, a number of accommodation options such as hotels, resorts, and apartments. It is also close to Corrisia Park, which offers an enormous pool, many catering options, and just a fun place to spend time. Gouves is one of the most popular beach resorts in Greece among travelers. Located on the north coast of the island, the area offers a long sandy beach and is just perfect for the summer holidays. The area is also full of many bars and offers a vibrant nightlife.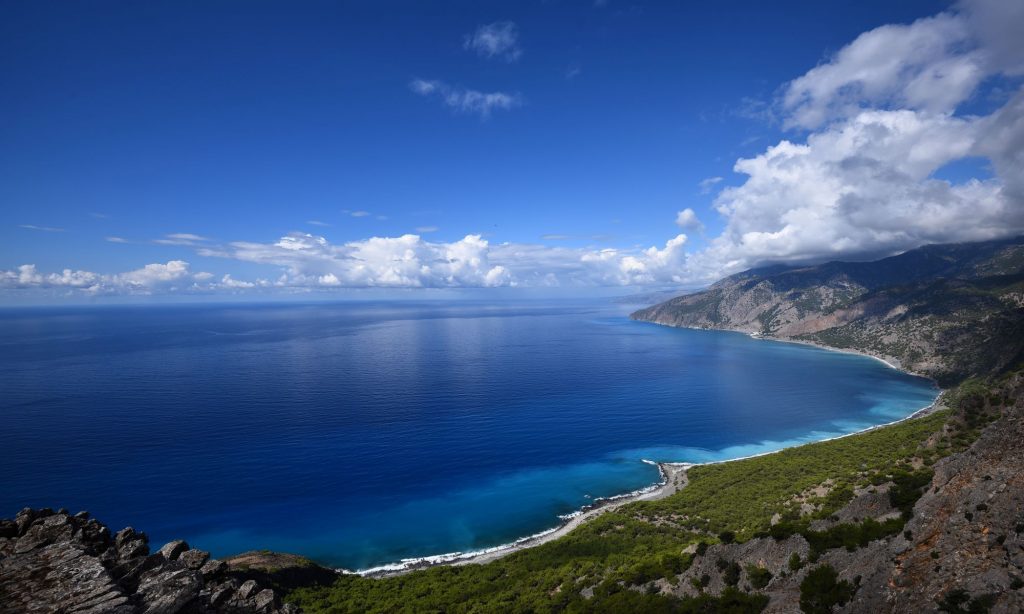 East Crete Resorts
Agios Nikolaos is the highlight of the Eastern Crete. This stunning tiny town is famous for its incredible beaches. Elounda is one of the most popular beach resorts not only in the area but on the entire island of Crete. Being close to Agios Nikolaos, it offers the visitors access to the vibrant Greek everyday life as well as get isolated on some of the most amazing beaches in Crete.
Another most visited resort in Crete is Hersonissos, located between Stalis and Malia, two of the most stunning beach locations on Crete. This fantastic location is full of many different attractions for families with kids, as well as groups of friends and couples.
Only 10km from Aghios Nikolaos lies the beautiful resort Istron – a quiet beach resort in Crete known for its spectacular coasts and amazing tavernas that serve traditional Greek food. Younger travelers can consider booking accommodation in Malia, which is a vibrant beach resort in Crete, also close to Heraklion airport.
Malia offers crazy nightlife with some great bars, clubs exciting, particularly for the young crowd. Stalis, on the other hand, offers something for everyone; for that reason, it is very often the first choice for many travelers. Its long soft golden beaches, calm waters, and the surrounding area are perfect ingredients for the most perfect summer vacations. It is located between Hersonissos and Malia and makes it easy to navigate through towns for some souvenir shopping or evening strolls in the neighborhood.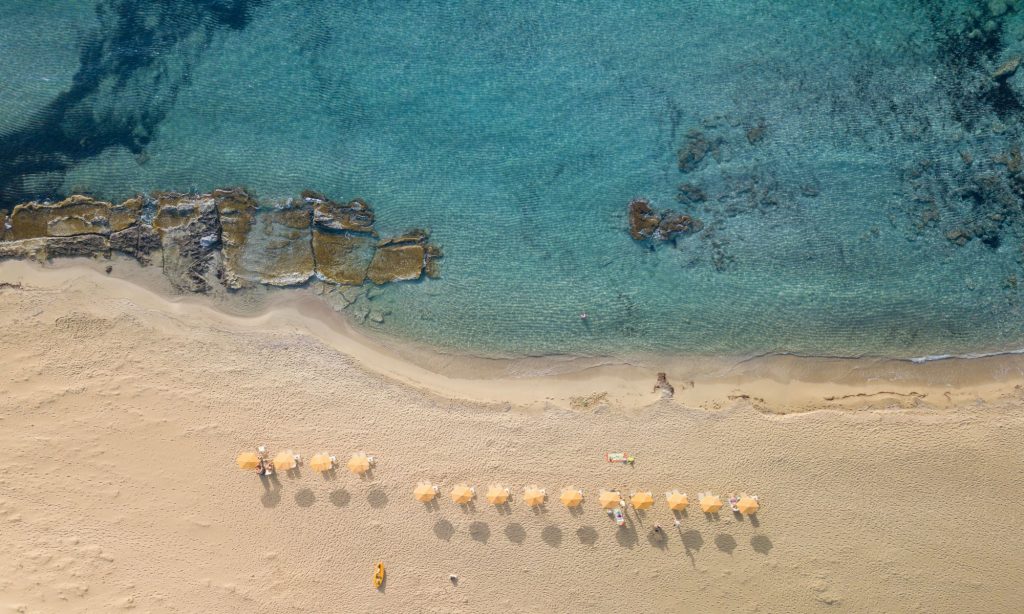 South Coast Crete
It is very easy to access the southern coast of Crete. You can get here either by a ferry or fly to Heraklion airport or Chania airport. It is definitely worth it to plan your summer vacations on this side of the island since it is ready to offer something for everyone.
Agia Galini, for instance, is one of the most laid back charming beach resorts you will find. It is excellent if you wish to avoid too much crowd and be on your own for a bit. Ierapetra is one of the most popular south Cretan resorts with brilliant beaches and various tourist attractions.
Matala, on the other hand, is located at an untouched natural area with astonishing sandstone cliffs and sandy shores. Many visitors rush to Matala for the story behind it. It is said that Zeus swam here in the guise of a bull with Europa on his back.
Seeking for more traditional Greek hospitality and local lifestyle? Head to Sougia, which lies on the south coast of Chania. It is away from almost everything and is just perfect for experiencing a Cretan lifestyle and enjoying the hospitality of the locals. It is a very peaceful fishing village with beautiful shores. Since the south coast is generally quieter than the northern part, anywhere in this area is great to run away from the crowd and enjoy your Cretan beach vacations to the fullest.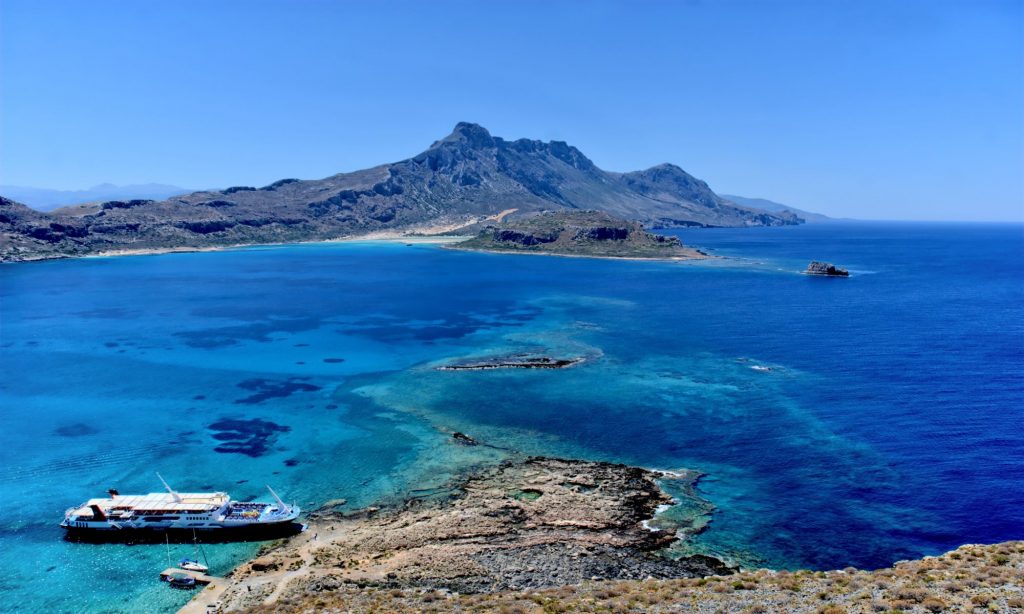 Crete is one of the most stunning islands in Greece, and because of its incredible location, it offers everything for everyone. When planning a trip to Crete, it is recommended to book accommodation on the side that can fulfill most of your needs.
Check out some of the best resorts in Crete: Corissia, Blue Palace, Village Heights, Amirandes, Creta Maris, Stela Island, Nana Princess, St. Nicolas Bay, Minoa Palace, Daios Cove, Elounda Beach.
Above were listed some of the best beach resorts and the best shores you can check out depending on your budget. If you're planning to travel to Greece in summer, make sure to book your stay a little before your trip so that you can find availability.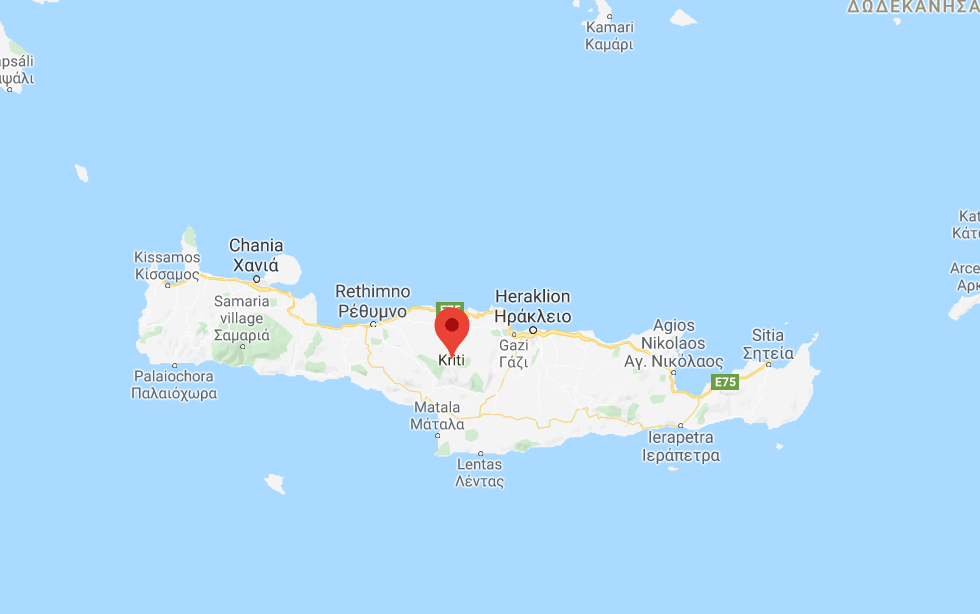 See also in our web more destinations .
Read Also: Paros or Naxos ( comparison )