Greek islands – we can talk about them endlessly. Greece, blessed with heavenly nature, turquoise sea, and seducing islands, will always remain one of the top tourist destinations in the world. With so many incredible islands, it always gets tough on which one to choose to spend the summer vacations. So it is Paros or Naxos?
Paros and Naxos are two insanely beautiful islands. Many travelers tend to visit. Since both islands are close to each other, it is surely possible to visit both; however, there are some differences you might want to consider before visiting.
We will now highlight all the important points about both islands and clear the air for you if you're confused about which one to choose.
Naxos
Naxos is the second-largest island in the Cyclades and is quite large with jaw-dropping mountains and landscapes. It is one of the most fertile Greek islands, also rich with heavenly beaches and crystal waters. The whitewashed buildings and cobblestone towns will make you not want to leave this island. Naxos is one of the most family-friendly islands in Greece, with so many nice accommodation options meeting various budgets.
All the entertainment options and activities are centered in Chora or Naxos Town. When it comes to the beaches in Naxos, you can expect to find some of the most seducing shores in Greece. Some of the best beaches on the island are Agios Prokopios, Plaka, Agia Anna, and Agios Giorgos. There are plenty of cafes and tavernas in the seaside area for delicious Greek food.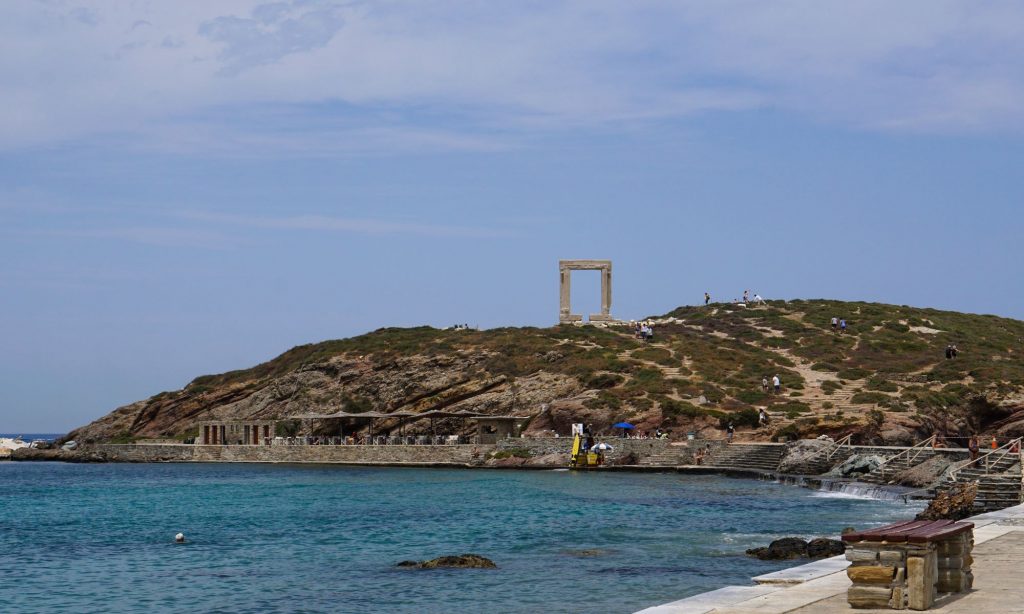 Naxos doesn't stand out with its nightlife. Most of the bars and clubs are located in Naxos Town, where you can enjoy some drinks and music. If you prefer to experience a traditional Greek night, surely visit the bouzoukia in Naxos to witness a classic Greek party. Naxos also offers some sites worth visiting. The most prominent one is the Venetian castle, which is a popular venue for many cultural events too. Many open-air concerts and performances are organized here, especially in summer.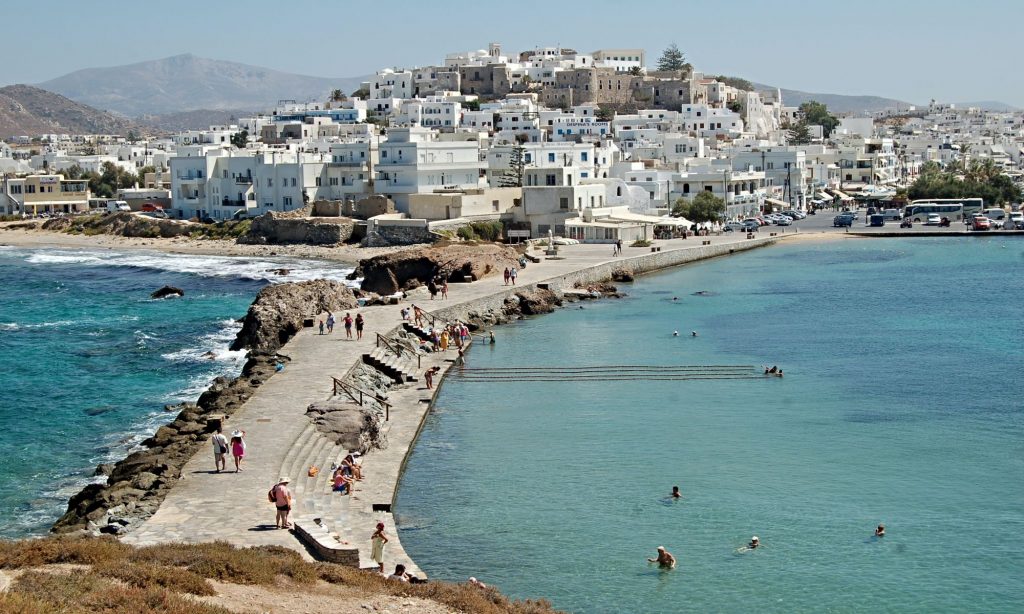 The island welcomes kite surfers and windsurfers since Naxos is also blessed with ideal wind conditions. Moreover, Naxos also has excellent hiking and trekking routes. If you wish to spend most of your vacations solely on this island, you can as well consider going on day trips from Naxos to the nearby islands of Irakleia, Leros, and Koufonissia, which are not any less beautiful and enjoyable.
Map of Naxos
Paros
Paros is another magnificent Greek island, not any less beautiful than Naxos. Despite the mountainous interior of Naxos, Paros is hillier. The highlights of the island are Naoussa and Parikia, both excellent for various travelers' groups – friends, couples, families.
Naoussa has many entertainment options, whereas Parikia being the main harbor is more crowded and busy. Paros is great for families with kids – the wide sandy beaches and shallow shores are perfect for kids to run around and play in the sea. Apart from the set organized beaches with everything necessary for convenient beach vacations, Paros also offers some isolated, less advertised shores ideal for those travelers who are looking for quiet beach vacations in Greece.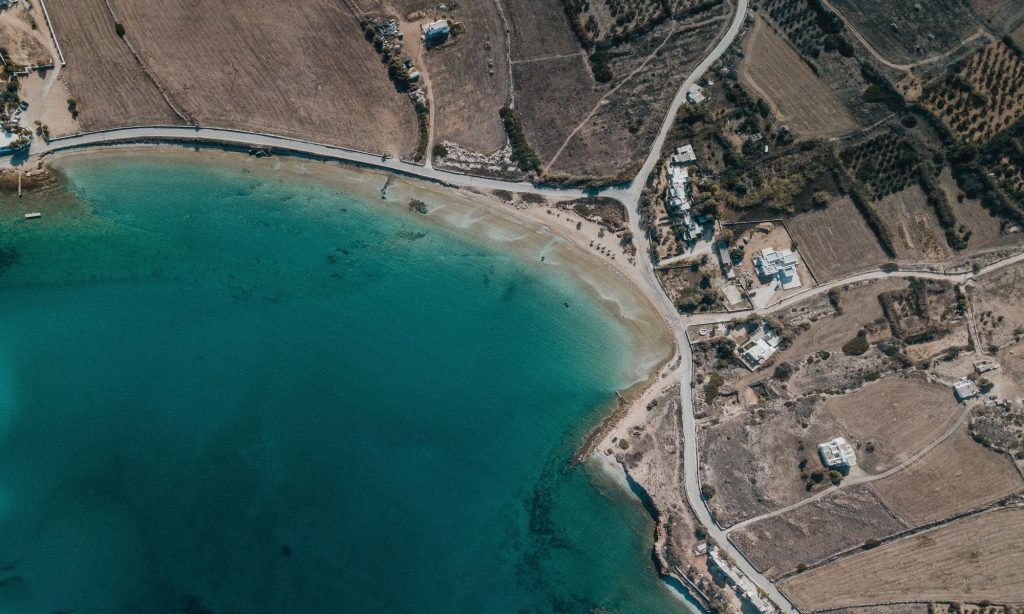 Just like Naxos, Paros also has some great water sports options. It is possible to go sailing, biking or hiking in Paros, and have ideal Greek vacations. When in Paros, travelers also have the opportunity to go on day trips to spice up their summer vacations. From Paros, it is easy to get to the satellite island Antiparos. Only a kilometer and a half away from Paros, this tiny piece of land offers splendid swimming and sunbathing opportunities.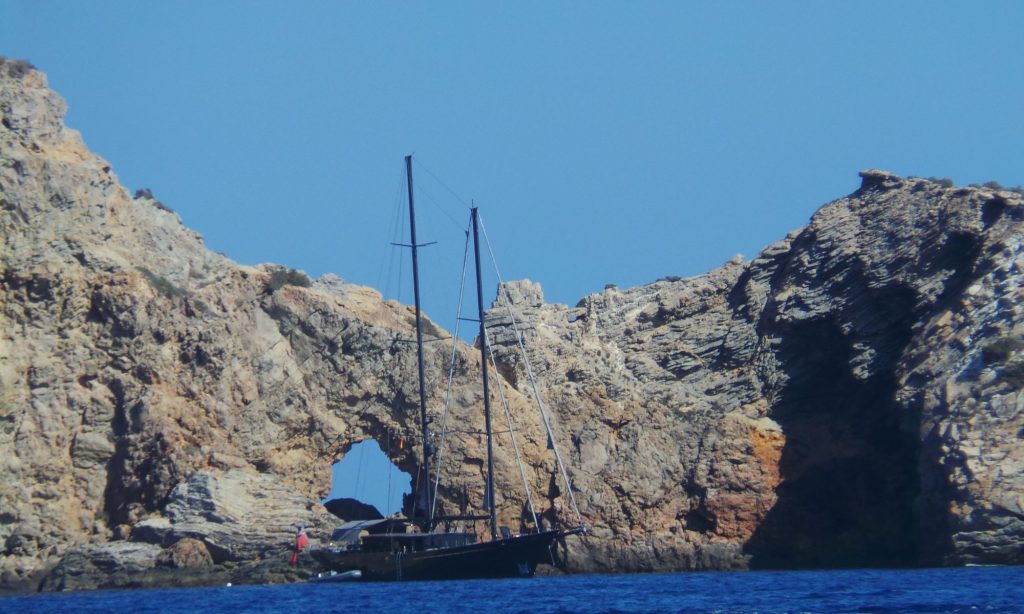 Compared to Naxos, Paros is more active and lively in terms of cultural events. There are many folklore events in Paros that are regularly organized to demonstrate the local culture, traditions, and lifestyle. In terms of nightlife, Paros stands out with its lively party hubs of Parikia and Naoussa, filled with many bars and clubs. Younger travelers looking for some vibrant islands with active nightlife are highly recommended to choose to visit Paros to have exciting vacations.
Map of Paros
Paros vs. Naxos
It goes without saying that both Paros and Naxos are extraordinarily beautiful islands rich with outstanding beaches and crystal clear waters. The advantage is that both islands are very close to one another and very easy to arrange summer vacations combining both. However, if you rather stay in one place and don't know which one to choose, it is advised to review your preferences and make a decision accordingly. If you're traveling with families and kids, it is a better idea to head to Naxos since it is more family-friendly, and you can expect to have quiet Greek vacations without any wild parties or loud music.
On the other hand, groups of friends or couples wishing to find some active vacations with lively nightlife and party options, surely Paros would be a great choice. With many bars, clubs, and lively beach bars, you can expect to hear loud music all around, and a good time would be guaranteed.
Both islands have excellent restaurants and authentic local tavernas where you can enjoy mouthwatering Greek food. Despite Naxos, Paros also stands out with wider shopping opportunities. There are so many local designer stores and boutiques that shopping lovers would enjoy.
Both islands produce wines and olive related goods such as olive oil and cosmetics. Paros is famous for its Moraitis wine and local spirit called Souma. Naxos, on the other hand, produces Kitron in various flavors. Both Paros and Naxos also stand out with their dairy products, which are globally famous for their high quality.
When it comes to comparing Naxos with Paros, it is worth mentioning that there is no better or worse, but it is more a matter of interests and preferences of travelers. Both islands have their own advantages and limitations, depending on your needs. Naxos and Paros located very close to each other are rather similar to each other and can be easily combined in one trip.
However, if you're confused between the two, surely use some of the tips presented above to tailor your very special travel itinerary to Greek islands.
See also our web destinations for The Cyclades.
Read also Mykonos or Santorini