Best places to visit in Greece. Greece is one of the top travel destinations in the world. We can make an endless list of reasons why it attracts so many travelers every year. This incredible land of beauty stands out with its ancient history, breathtaking sceneries, golden sandy beaches, mouthwatering cuisine, and vibrant nightlife, to name a few.
This majestic country also offers better value for money compared to other Mediterranean hot spots such as Spain and Italy. When planning a trip to Greece, one is confused on where to start to see and experience it all. Here are some recommendations on the best places to visit in Greece for the first time.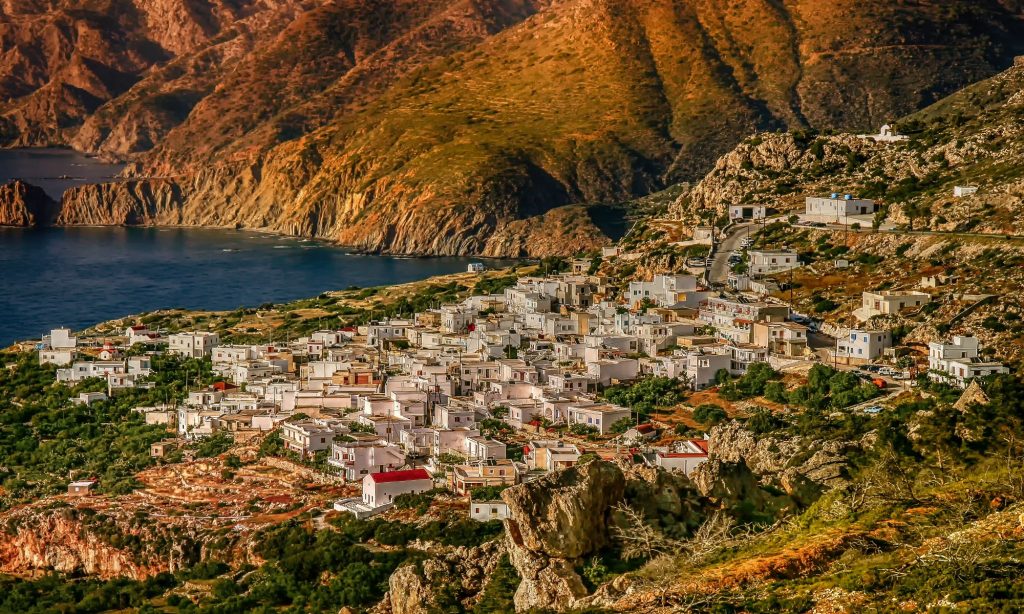 Visit Athens
Lately, Athens has emerged as a perfect city break destination in the world. Being the birthplace of democracy, it has numerous historical sites you can visit and dig into its ancient history.
You should definitely see the highlights of the city, such as the Acropolis, National Archeological Museum, and ancient Agora. You will build lifetime memories wandering around the vibrant streets of Plaka and Monastiraki, some of the oldest neighborhoods in this ancient city. These locations are great for souvenir shopping and tasting Greek gastronomy at the cozy local taverns.
The sophisticated district of Kolonaki is the uptown of the city with many designer stores and cafes. The jewel of this area is the Lycabettus hill, which offers stunning panoramic views over the city, especially in the evening time. There is so much to see and do in this unique city; you could spend your entire vacation here and still not get enough of it.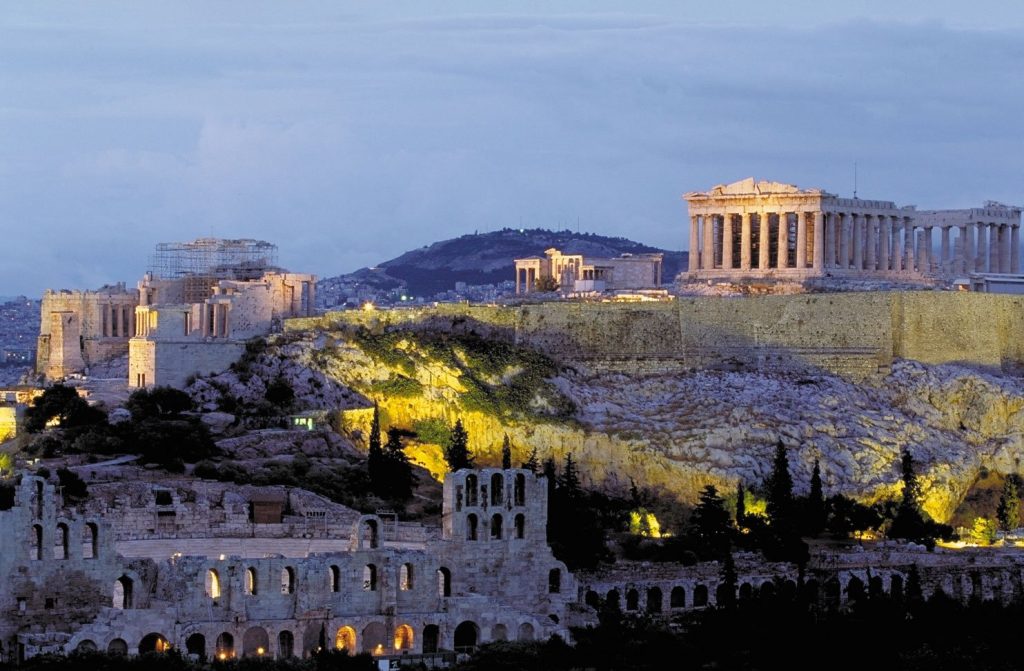 Visit Thessaloniki
Thessaloniki is the second-largest city in Greece established in 316 BC named after the sister of Alexander the Great. This gorgeous seaside city will make you fall in love with its remarkable history, culture, cuisine, and stunning sea views.
It is worth climbing up to the Byzantine walls and rewards yourself with a breathtaking sunset view of the city. Visit the Arch of Galerius, a monument preserved from the 4th century and the most famous sight, the White Tower in Thessaloniki. You will be amazed by how old and new mix so wonderfully together. The different neighborhoods are little worlds unto themselves.
The waterfront area is probably the liveliest area in the city full of cocktail bars, restaurants, and vibrant nightlife.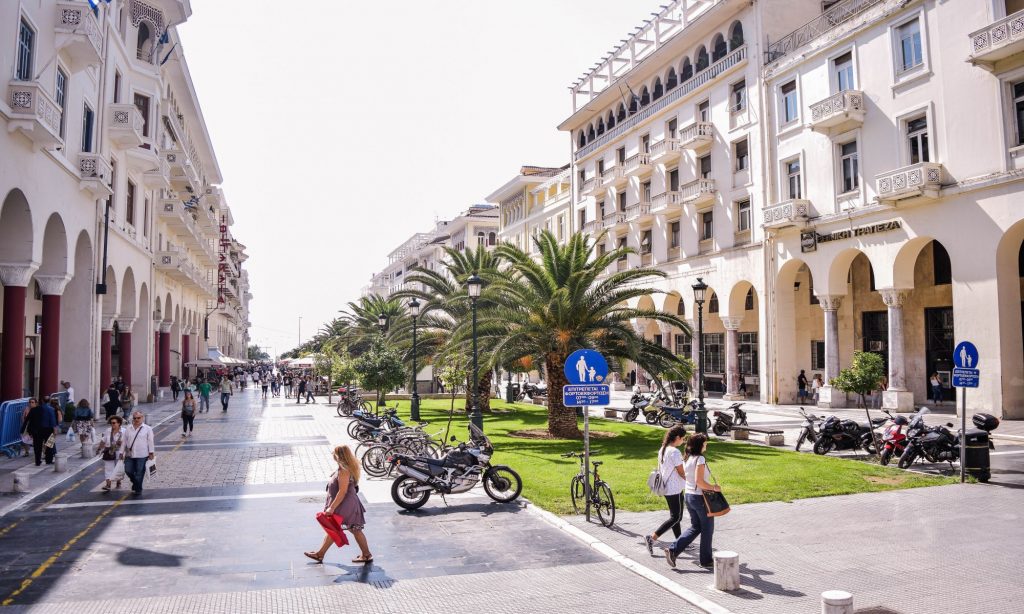 Zakynthos Island
Are you looking for stunning sandy beaches and crystal clear waters in Greece? Zakynthos is one of the most remarkable Ionian Islands, a natural paradise on earth you shouldn't miss. The Venetians didn't name this majestic island "Flower of the East" for no reason.
This organic island has something to offer to every type of traveler. The spectacular Navagio Beach is famous for its powdery white sand, turquoise sea, and gorgeous landscapes you see in the travel magazines. This area is ideal for bungee-jumping enthusiasts.
Families with children can choose to spend their Greek vacations in Gerakas town with pristine sand and calm shores. Party lovers can enjoy the vibrant nightlife in Laganas beach. It is definitely worth visiting St. Nicholas and Tsilivi for watersports, parachuting, and the waterpark.
This nature-friendly island is also home to sea turtles and dolphins. You will have a chance to see up close. The islanders use some unique ingredients for cooking local dishes. You should definitely taste papatoli (veal shank) and sofigadoura; beef stew in tomato sauce. Zakynthos also offers some great local wines you will enjoy along listening to local serenade.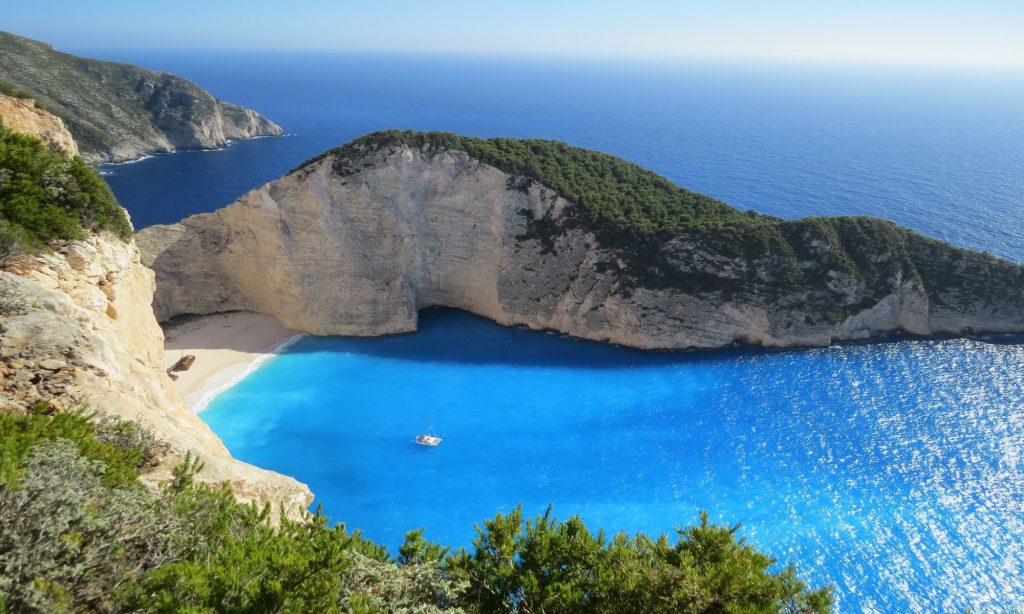 Milos Island
One of the best places to visit in Greece is Milos. It is about halfway between Athens and Crete, meaning you can easily include it in your travel itinerary in Greece and make sure not to miss the most important and beautiful Greek locations.
It is a majestic Cycladic island known for the Venus de Milo statue, which sits in Louvre. Although its jewel is not home, this stunning island still has a lot to amaze its visitors and make them not to want this place.
It is only a three-hour ferry ride from Piraeus. Just like Santorini, Milos, too, has a volcanic origin. Unlike Santorini, which hosts so many crowds on a yearly basis, Milos is mostly popular among Greeks and is a less busy and less touristy destination in Greece, which gives you the opportunity to fully relax and enjoy the wealth of incredible beaches and pure waters.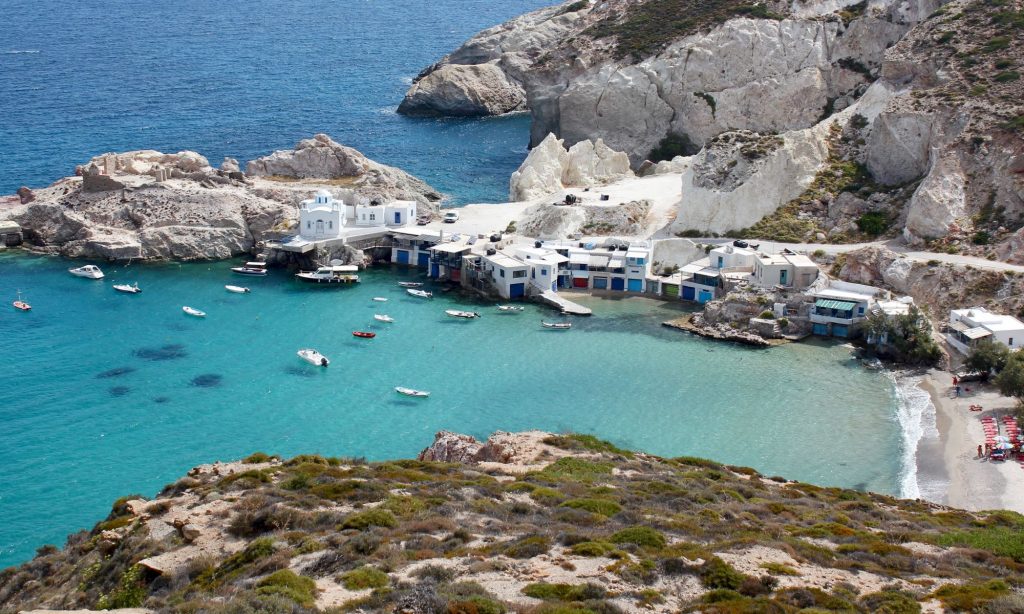 Paros Island
Located at the heart of the Cyclades, Paros is one of the loveliest islands in Greece with stunning beaches, breathtaking landscapes, warm people, and delicious cuisine. It is indeed one of the best places to visit in Greece.
Paros is a great alternative to Mykonos if you wish to spend your vacation away from the crazy crowd, and it also offers more value for money, unlike the other touristy islands. Parikia, the capital of Paros, stands out with its impressive neoclassical mansions and whitewashed houses.
Don't miss visiting the old Venetian castle, preserved from the 13th century. Located on a hill, it offers some of the most amazing panoramic views. You can find some great seafood restaurants, tavernas, and shops in the cosmopolitan town of Naoussa.
Some of the most beautiful untouched beaches are located in this area too. It is also worth exploring the tiny island of Antiparos taking a quick ten-minute ferry ride where you will find some of the most iconic beaches in Greece.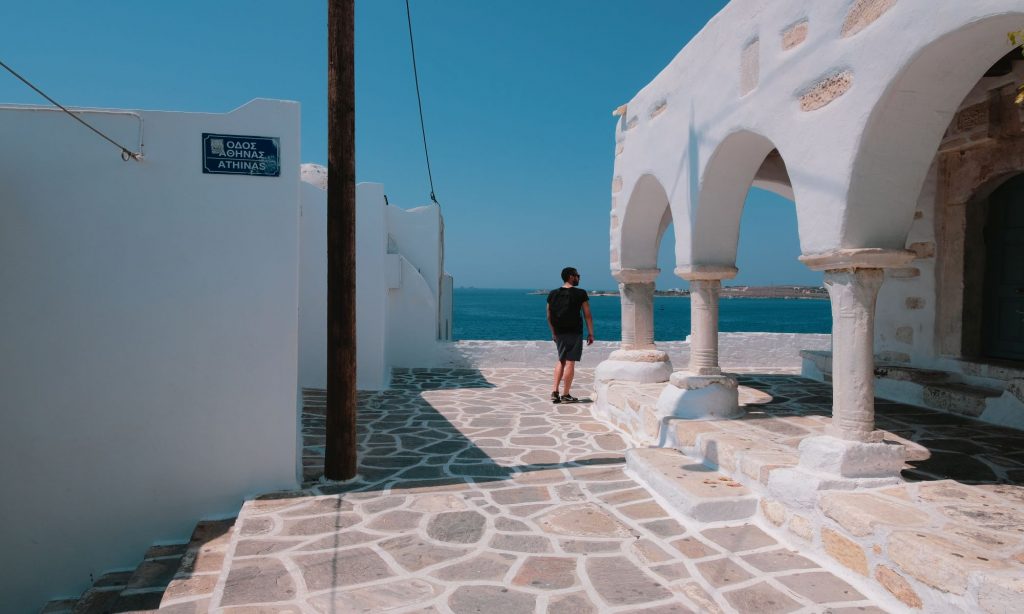 The places listed above are only a few of the jewels Greece offers. This is a country full of awe-inspiring beauty and history, natural landscapes, and stunning beaches. The vibrant cities and islands with their remarkable historical sites will take you thousands of years back in time and make you feel the spirit of the ancient Greek gods and goddesses. T
he beautiful mix of the old and the new will accommodate the needs of every traveler. Whether you're seeking a quiet Greek island to enjoy the golden beaches and delicious seafood or looking for an adventurous lively trip to party all night, Greece has it all. Don't waste time, book your ticket to this majestic piece of land, and feel free to use some of the tips we provide to make your Greek vacations even more memorable!
See also our web destinations Greece
Read also: Greece travel itinerary