Top best Greek Islands to visit this summer. We all know that Greece is a little piece of heaven on hearth. Astonishingly, this country has around 227 inhabited islands, and all are equally beautiful and unique. 
Of course, you can plan your itinerary in so many different ways, depending on what kind of holidays you're seeking to have. In this article, you'll find some details about the top Greek islands which stand out with their charm and stunning landscapes, the best sandy beaches, and local attractions.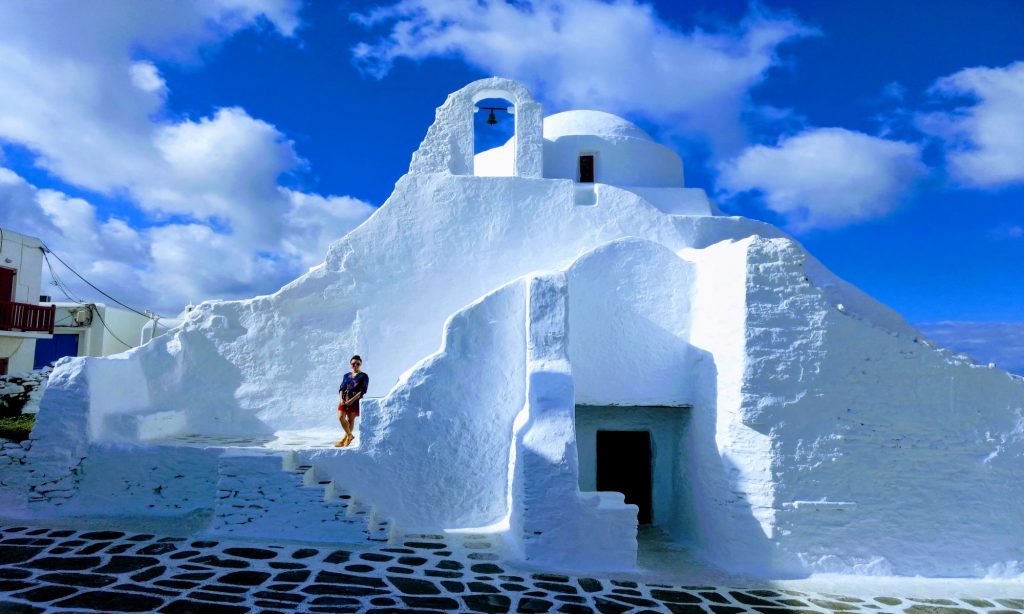 Visit Santorini
Santorini is one of the prettiest Greek islands you should not miss visiting. It's known as a perfect destination for honeymooners; romantic sunset views, gentle Aegean breeze, and super delicious food will make your trip as unique as it can be.
The island has experienced a volcanic explosion around 3,500 years ago, which resulted in black-sand beaches and mind-blowing shades of cliffs. Fira is the island's capital with whitewashed buildings spread around the entire area.
It is the busiest part of the island where all the high-class hotels, restaurants and stores are. Oia, on the other hand, is a quiet village worth visiting. Comfortably located on the island's north, it offers breathtaking panoramic views to the north and northeast.
It is recommended to explore this majestic island by walk, go up to the top of the island to feel the true spirit of nature. Santorini is pretty known for its wine as well. You will enjoy the taste of crisp, dry white wine, as well as the dessert wine called Vinsanto made from the indigenous grape variety, assyrtiko.
If you're looking to dig into the history of the island, you should visit the Museum of Prehistoric Thera to learn more about how the island used to be before the volcanic explosion and reveal the splendid site of Akrotiri displaying a Minoan city which has also been destroyed by the volcano.
Santorini is an excellent location further to plan your trip from to the other Greek islands. A trendy option is taking a cruise to the other nearby volcanic islands of Nea Kameni and Palia Kameni.
See also our web destinations for "things to do!!"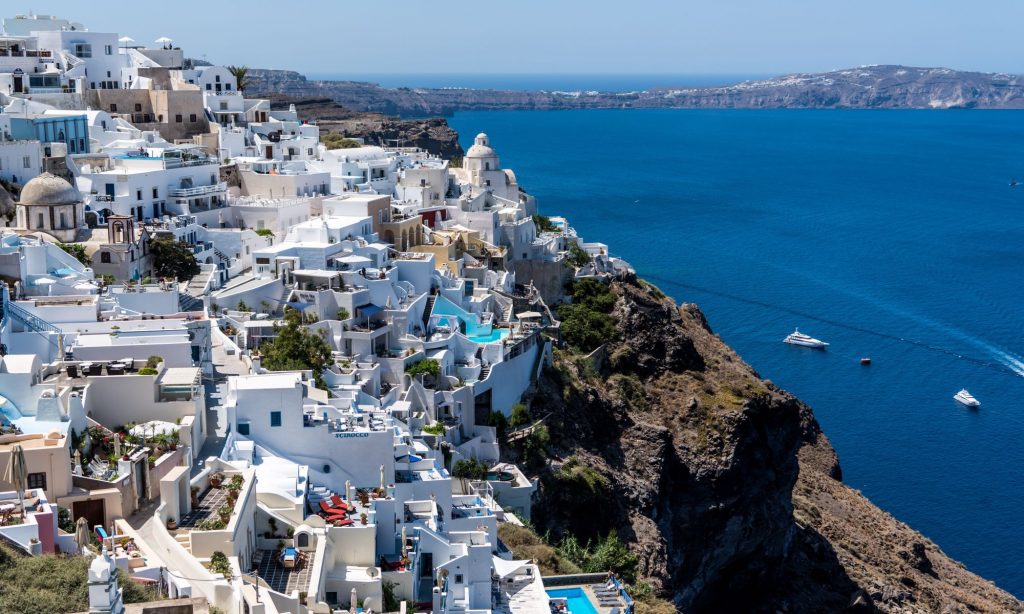 Cosmopolitan Mykonos
Mykonos is pretty much known as a glamourous party island not just in Greece but all over the world, leaving Ibiza in the shade.
So many young travelers choose to visit this Cycladic island, particularly knowing that it's the best Greek island for nightlife.
You can be sure to find beach bars full of tourists and house music bouncing from all corners. Mykonos doesn't sleep, especially in July and August, when many well-known DJs visit the island, and loud music is pumping day and night.
Top venues fun seekers are advised to visit Scorpios and Super Paradise Bay. Mykonos has beaches to suit your needs, whether you're looking for an isolated cove or a white sandy beach stretching widely on one side of the island, Mykonos has it all. Kalafatis is an area particularly for those who are into water sports.
On the other hand, Panormos and Agios Sostis provide naturist-friendly areas to visitors. Are you looking for good restaurants to enjoy locally made seafood? You're more than welcome to head to the southwest to Ornos, where you can enjoy so many delicious Greek dishes you won't get enough of.
Hora, the capital of Mykonos, is unique with its picture-perfect narrow streets, white churches, and beautiful pink flowers all around. You may want to find out more about the history of the Cycladic islands.
The Archeological Museum, as well as the Aegean Maritime Museum, is worth visiting to explore the Greek islands' spirit more deeply. It is worth visiting the nearby island of Delos, which treasures the temple of Apollo, the Greek god of light. You can easily get there by ferry from Mykonos.
See also our web destinations for "things to do"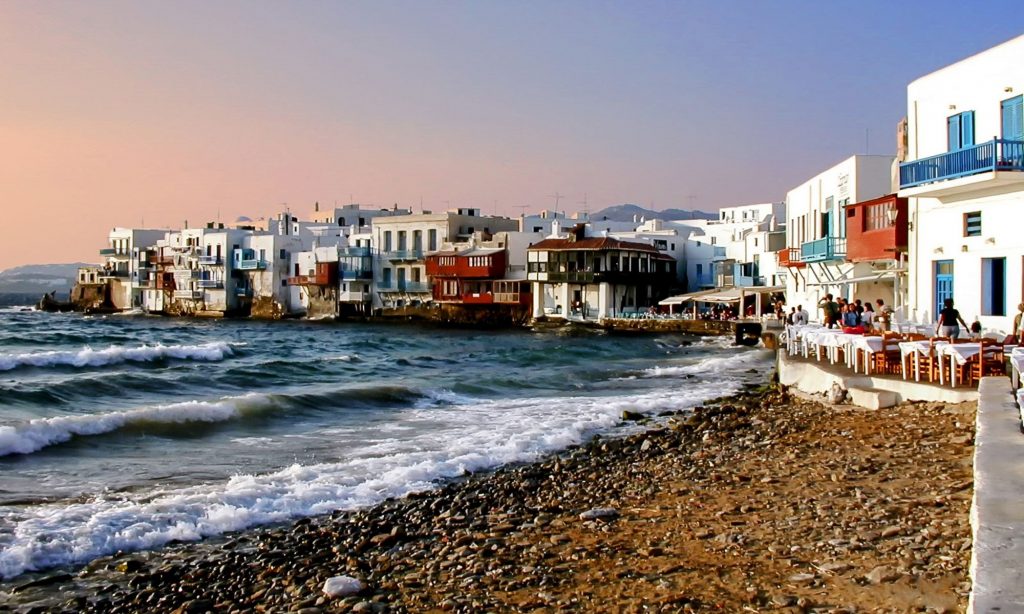 Visit Corfu
Corfu is the queen of the Ionian islands, which is a beautiful blend of Venetian, British and French colonial influences. Many visitors find a resemblance to Tuscany, although it needs to be mentioned that the beaches are so much better here. Corfu is one of the best Greek islands for older couples.
This island is beautifully surrounded by green forests and picturesque mountains and will take one's breath away with its excellent weather, turquoise seas, and multi-cultural monuments and history.
Corfu, which is mostly called Kerkyra by Greeks, plays a great role in the Greek cultural development. As a matter of fact, this island has a lot to be proud of. The very first Greek University, Philharmonic Orchestra, and the First School of Fine Arts were founded right here.
The jewel of the center of the city is Spianda preserved from the 19th century, which is also the largest square in the Balkans. Corfu is a center for many national events such as culinary and music fests, religious festivals, and carnival celebrations, which have great Venetian influences.
Fishing is the main occupation in Corfu. If you're interested in witnessing the entire procedures and learning a few things from local fishermen, you should visit Agni, a small fishing village. Once here, visit one of the local tavernas to taste fresh fish and enjoy a glass of Ouzo.
The most majestic beaches in Corfu are in Dassia Corfu, Glyfada Corfu, and Kontakali. You might include Corfu in your travel itinerary to visit a few days, but it is surely a destination worth spending a few weeks to fully enjoy the beautiful landscapes, enjoy the calm sea and dig into the Greek history.
See also our web destinations for "things to do !!"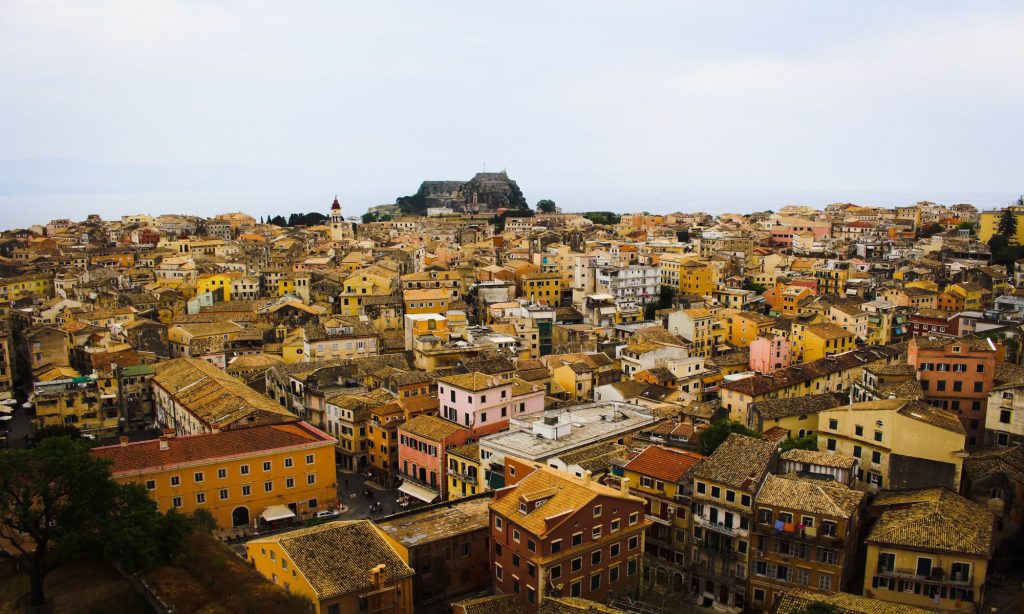 Crete for adventure
If you're looking for an island full of antiquities, splendid beaches, and active adventures, surely visit Crete, the largest island in Greece, all covered with white houses, buildings, and ancient ruins.
Chania, located on the western side of the island, amazes its visitors with its dreamy alleys and Venetian mansions. Delicious food and wine lovers will feel like in heaven in Chania since it truly is a great gastronomic location with special Cretan cuisine and great wineries.
You will surely enjoy the generous Cretan hospitality. Balos is an exotic location with excellent beaches resembling much to the Caribbean shores.
The most populated region in Crete, Heraklion, is wonderfully located between two mountain ranges filled with ancient archeological jewels, picturesque vineyards, and olive plantations. Another great location for swimming and sunbathing is Elafonissi beach, located on the southwestern side of Crete.
You will surely admire the crystal water and the sandy beach at Falassarna beach too, which is a short drive from Kissamos town.
No matter which islands you decide to include in your travel itinerary, all the Greek islands will exceed your expectation of having beach vacations and satisfy your soul with ancient history and culture.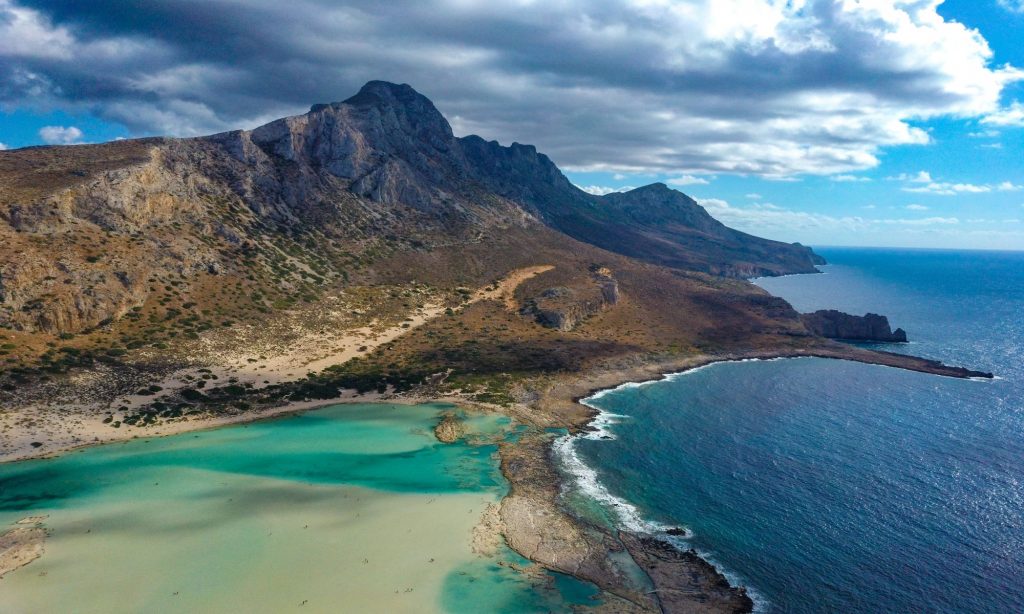 The hospitality on Greek islands surely is one of a kind you probably won't experience anywhere else in the world. Of course, it's even useless to talk about the delicious food in this country; your appetite will be satisfied with delicious local dishes and exceptionally tasty seafood, which won't cost you much.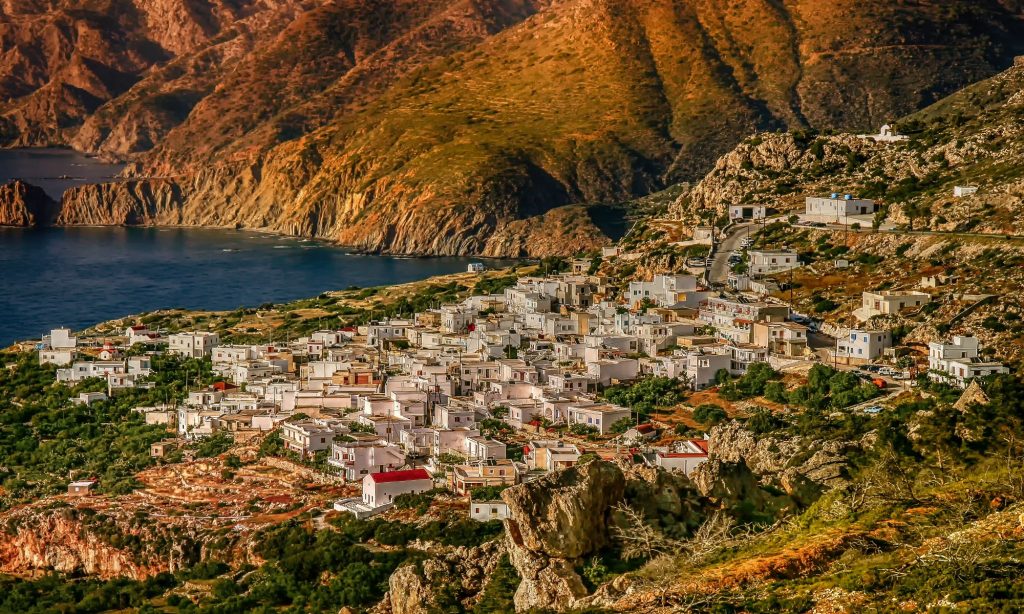 Go ahead and book your trip to the Greek islands right now without wasting time, since this country is always a hot travel destination in the world.
See also our web destinations Greece
Read also: Top things to do in Greece