The Western Caribbean Islands have always been a favorite vacation destination for travelers from all over the world. Its unique diversity from one island to the other, white sandy beaches and amazing shores attract thousands of holidaymakers on a yearly basis. It is as well great to make memorable cruises around those majestic islands either with families, groups of friends, and honeymooners.
There are so many attractions on this island group that you will never get bored; you can choose to go for snorkeling and scuba diving to make friends with dolphins, go island hopping to discover the unique nature of white sandy beaches and local culture of this magnificent destination.
Some Western Caribbean islands such as Jamaica, Grand Cayman, and Cuba will offer everything you need for perfect beach vacations. Below you can find some information about the best Western Caribbean islands to include in your itinerary.
Jamaica
Jamaica is one of the most splendid Caribbean islands one should visit at least once. Music is life in Jamaica; Bob Marley's fans would enjoy the musical heritage this island has. Even nowadays, it has some of the best electronic beats and modern dance halls.
With some of the best beaches, turquoise waters, rushing waterfalls, and lively nightlife, it is very often considered the jewel of the Caribbean. Besides the exquisite white beaches, Jamaica also offers great scuba diving and snorkeling, as well as hiking opportunities in the jungle green forests and mountains. To enjoy some of the most stunning sunsets, you can climb up the top of Blue Mountain Peak.
The Jamaican cuisine has some of the most delicious dishes; one should definitely taste; mouthwatering jerks, stews, and seafood will make you want to go for more. Because of its tropical nature, Jamaica also has so many exotic fruits dripping from the trees; you will absolutely love it.
Map of Jamaica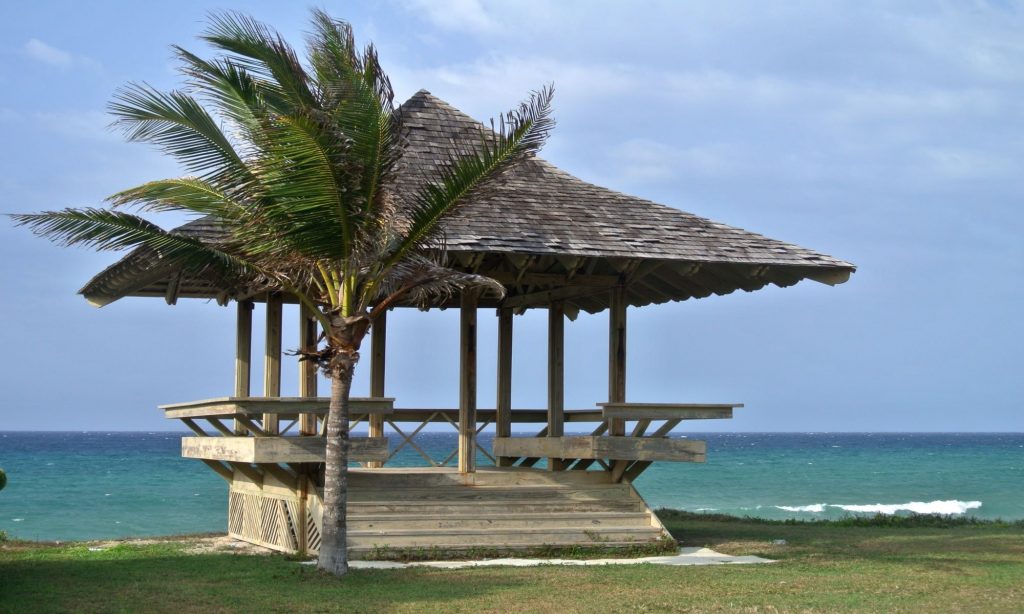 Grand Cayman
Grand Cayman, also known as the Cayman Islands, is one of the top Western Caribbean destinations with excellent hotels and resorts, high-class restaurants, and of course, gorgeous beaches. Grand Cayman is the largest of the three islands in the Cayman Islands and is known as a rich territory of the UK. Although it has been established as a chic and high-class holiday destination, there is also so much to discover.
To fully experience the local culture and discover the underwater life, head to the east where you can escape the crowds. The undeveloped interior of the Grand Cayman truly is one of a kind.
Seven Mile Beach on the west coast of the island is one of the finest beaches in the world. George Town on Grand Cayman is a popular cruise ship destination and a tourist hotspot. "Hell" in West Bay is a popular attraction site that consists of black volcanic rock formations resembling what Hell might look like. Grand Cayman shores are excellent for scuba diving and snorkeling.
Map of Grand Cayman

Cuba
This stunning Caribbean island is famous for its incredible white sandy beaches, mountainous surroundings, tasty cigars, and rum. Havana, the capital, is one of the most unique cities in the world, with rich Spanish historical sites and architecture preserved from the 16th century.
Some of the most picturesque places to visit in Cuba are Morro Spanish Castle, famous Che Guevara memorial in Santa Clara, and Finca Vigia, the home of Ernest Hemingway. Travelers interested in history and culture are also welcomed to visit Havana Cathedral, which is one of eleven Roman Catholic cathedrals on the island of Cuba. The center of Old Havana is perfect for evening strolls where tourists can find plenty of fine dining options, bars, and entertainment points.
Map of Cuba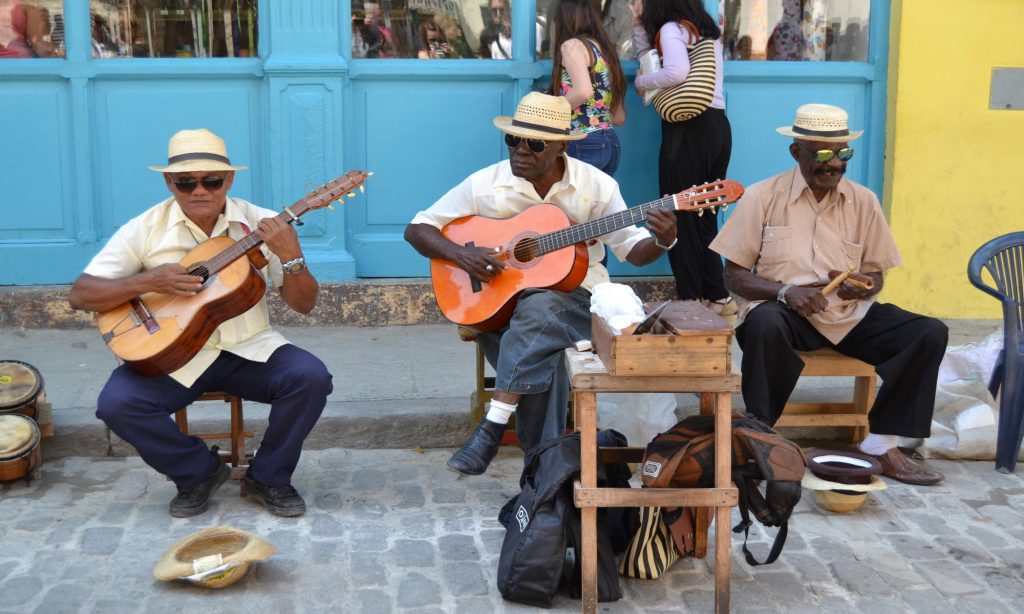 Cozumel
Cozumel is Mexico's largest Caribbean island, also called the "Island of Swallows." This is a famous Caribbean cruise port excellent for snorkeling, scuba diving, fishing and simply relaxing by gorgeous sandy beaches.
It is worth exploring the Mayan ruins in the walled city of Tulum and enjoys exotic cocktails and sophisticated meals in downtown San Miguel. In downtown shopping, lovers can explore some local Mexican crafts and souvenirs.
When in Cozumel, it is also advised to go for island hopping to reveal more stunning Westers Caribbean islands in the area. Isla Mujeres which is a short ferry ride from Cozumel, is a miraculous oasis with blinding white sandy beaches and amazing sunset views.
There are plenty of accommodation options here, so you can as well spend a night or two on this isolated, less touristy Caribbean island.
Map of Cozumel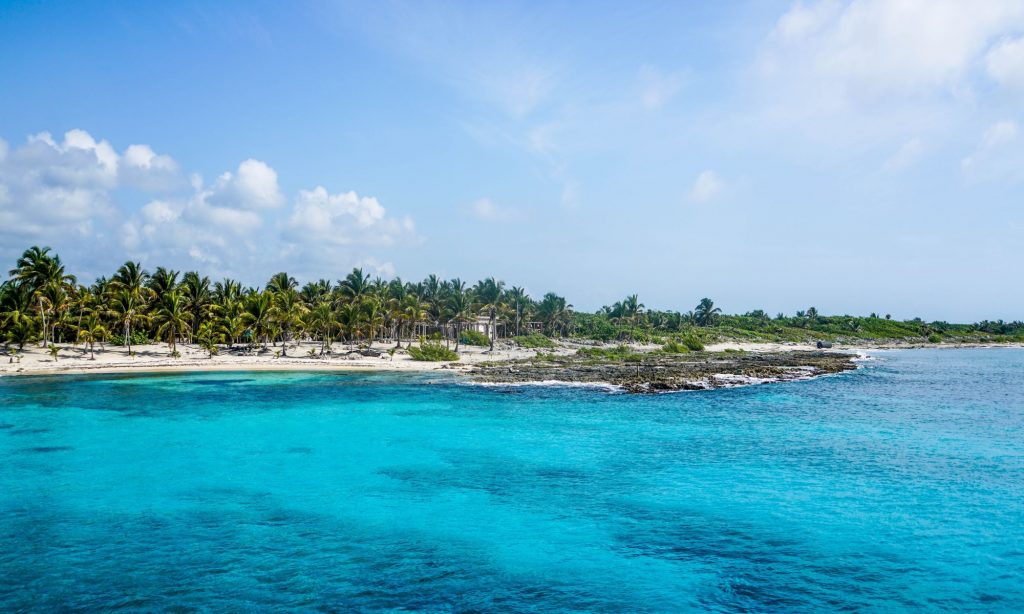 Roatán
On the coast of Honduras, Roatan is the largest of the three Bay Islands. It is near the Mesoamerican Barrier Reef, which is the largest in the Caribbean. Roatan is excellent for watersports such as scuba diving and surfing.
This miraculous island is not only rich with incredible powder-sanded beaches but also with stunning rainforests with exotic species of birds and reptiles. This island is famous around Caribbean travelers who arrive on cruise ships and spend a day exploring the wild beauty of Roatan. You will find plenty of accommodation options, too, if you wish to stay overnight to explore more of untouched natural sites in this piece of paradise.
Just like on other Caribbean islands, Roatan too has excellent cuisine and exotic cocktails you can enjoy by the beach and admire the turquoise views. This island is excellent for families with kids, couples, and groups of friends.
Map of Roatan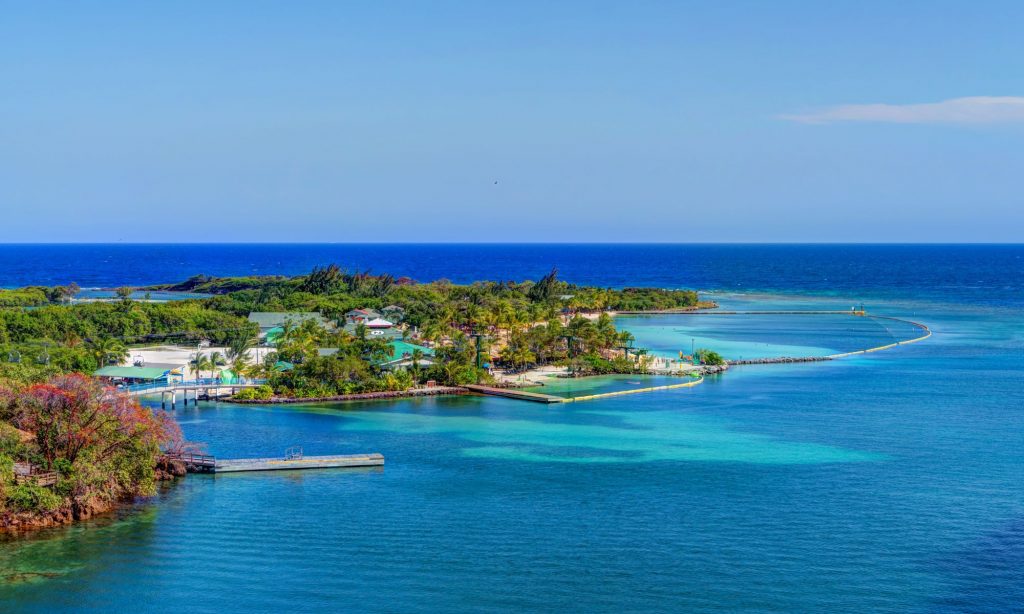 The Caribbean is one of the most popular beach vacation destinations in the world. Rich with powder white sandy beaches, crystal clear waters and picturesque nature, it attracts so many travelers all year round. There are more than 7000 islands in the Caribbean Sea with 28 Caribbean nations.
The Western Caribbean islands are quite close to one another, meaning it is super flexible to hop on a ferry or a yacht and go island hopping to explore nearby islands and local cultures each one brings along.
Western Caribbean popular islands have plenty of exquisite hotels, resorts, and private beaches to make your vacation even more perfect. It is impossible not to taste local rum and cigars and sip on Pina Coladas by the beach under banana trees. Don't miss out; book your trip to the incredible Caribbean Islands!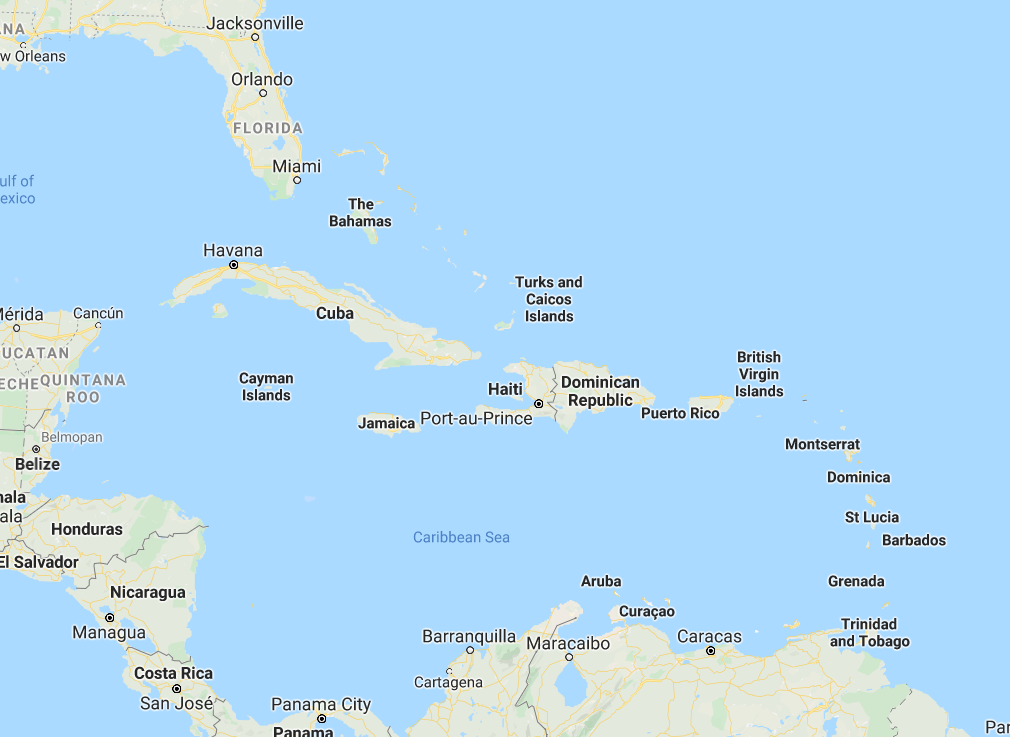 See also our web destinations for "things to do!!"
Read also: 5 Best Caribbean Islands