The Southern Caribbean Islands are some of the most majestic travel destinations in the world. With crystal waters, soft sandy beaches, unique culture, and welcoming locals have won the hearts of millions of travelers.
These islands are located off the coast of South American in the Caribbean Sea. Some of the most popular Southern Caribbean Islands are Barbados, Aruba, Curacao, Trinidad, and Tobago. Each one of these islands has its own distinct culture and history from the European colonial times.
The best way to explore these islands is by a cruise and stop by some of the most incredible places in the world. It would be impossible not to enjoy horseback riding along the virgin coastlines in Aruba and enjoy some lazy time by some of the best beaches in Curacao.
The best time to visit the Caribbean Islands is the winter season when the weather is perfect for swimming, tanning, and exploring. To discover more about these splendid places, continue reading through this article.
Barbados
Barbados is one of the most unique Caribbean islands standing out with pearly pink sand and excellent rum. Rich with diverse cultures and nature, it is one of the most perfect vacation destinations in the world.
The wind conditions are excellent on the island for surfers and for other water sports activities. You shouldn't miss scuba diving in Barbados to explore the miraculous underwater life and snorkel with turtles. There are plenty of accommodation options on the island; from luxurious resorts to cozy family hotels, you can be sure that booking a place on Barbados won't be a problem.
There are also botanical gardens on this incredible island offering fine golf courses. Don't miss out on tasting the local rum, which is served absolutely everywhere – restaurants, bars, cafes.
Make sure to ask for Mount Gay Rum, which is the most famous local brand. If you're interested in how the domestic rum is made, you are welcomed to visit the old sugar plantations and rum distilleries. These areas are also blessed with wonderful landscapes with picture-perfect views.
Map Of Barbados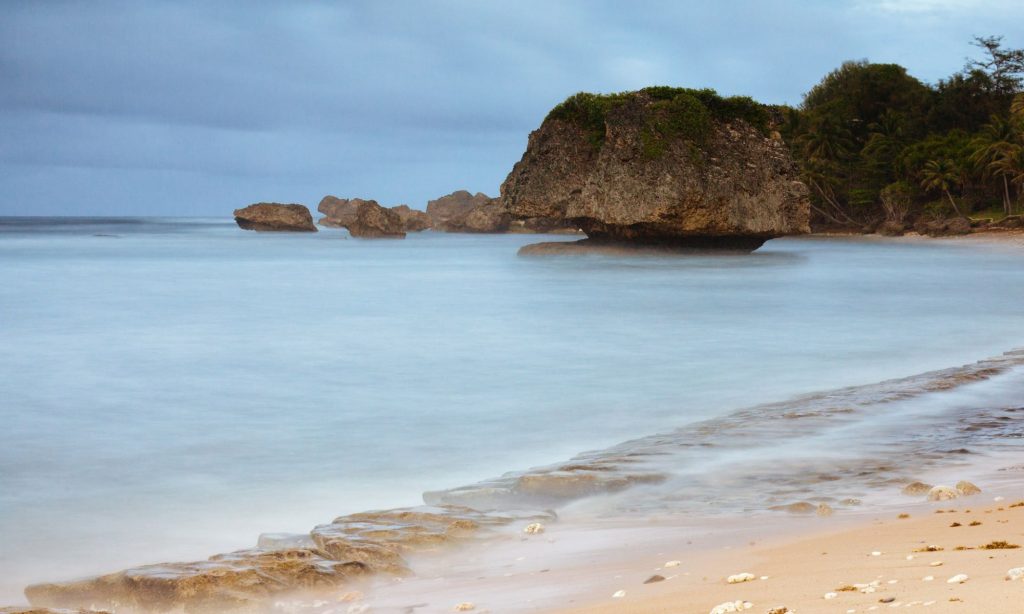 Trinidad and Tobago
Trinidad and Tobago are two of the not very touristy islands in the South Caribbean. Being less crowded, these islands have some of the best unspoiled beaches and nature in the world. It is surely recommended to visit Caroni Swamp, an extensive mangrove wetland where you can watch various species of birds. Tobago is one of the most vibrant South Caribbean islands.
There are many celebrations and events, including the Carnival taking place every year, which makes this island even more enjoyable. Moreover, every year before Ash Wednesday, the island turns into a lively party hub. If you happen to visit Tobago in April, don't miss the jazz festival.
When on this majestic island, head to the northern coast to visit Buccoo Reef to see crystal watered nylon pool. It is recommended to go on a short glass-bottom boat ride to explore these insanely beautiful places. Despite the oil refineries and some dark industrial areas, Trinidad and Tobago offer gorgeous landscapes and incredible culture.
Map of Trinidad and Tobago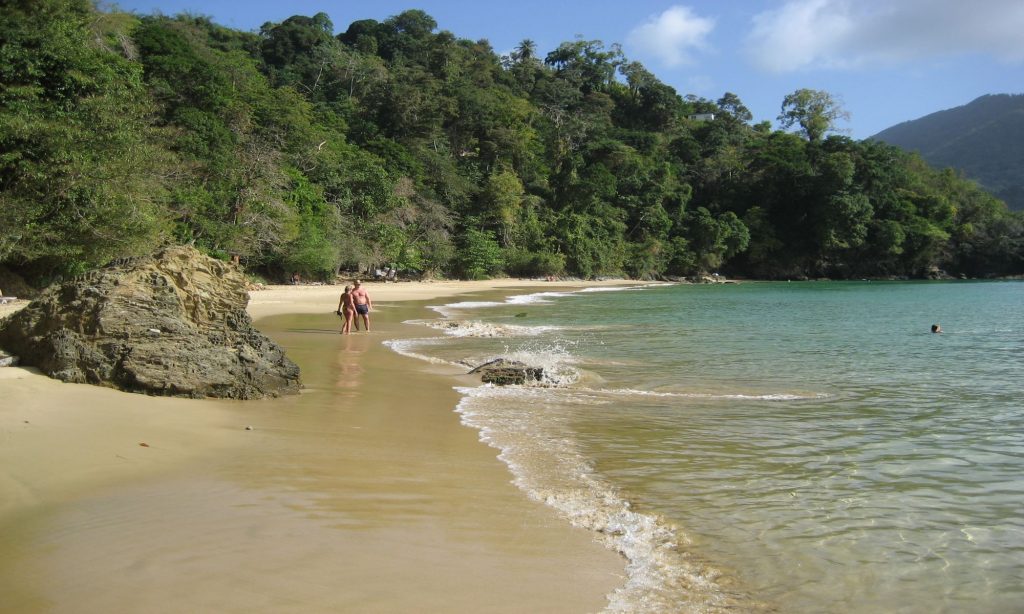 Aruba
Despite Trinidad and Tobago, Aruba is one of the most touristic and exotic Southern Caribbean Islands. Due to this fact, many luxurious hotels and resorts have been built on this magnificent South Caribbean island.
The capital Oranjestad offers a lot of entertainment options for visitors. Many celebrations and events are organized here on a regular basis. The most splendid ones are, of course, the annual carnival celebrations and classic reggae concerts and festivals such as Soul Beach Music Festival, which lasts three nights.
Some of the best beaches of Aruba are located in the south of the island, which is relatively quiet and isolated from the crowd. Heading to the north of the island, you reach the California Lighthouse, one of the most gorgeous places on Aruba with magnificent sceneries.
Aruba is an excellent holiday destination for families with kids since there is plenty of entertainment for children too. Donkey Sanctuary and Aruba Ostrich farm are two of the best places to go with kids. When in Aruba, don't miss the opportunity to visit Conchi, a natural pool formed by rocks and volcanic stones.
Map of Aruba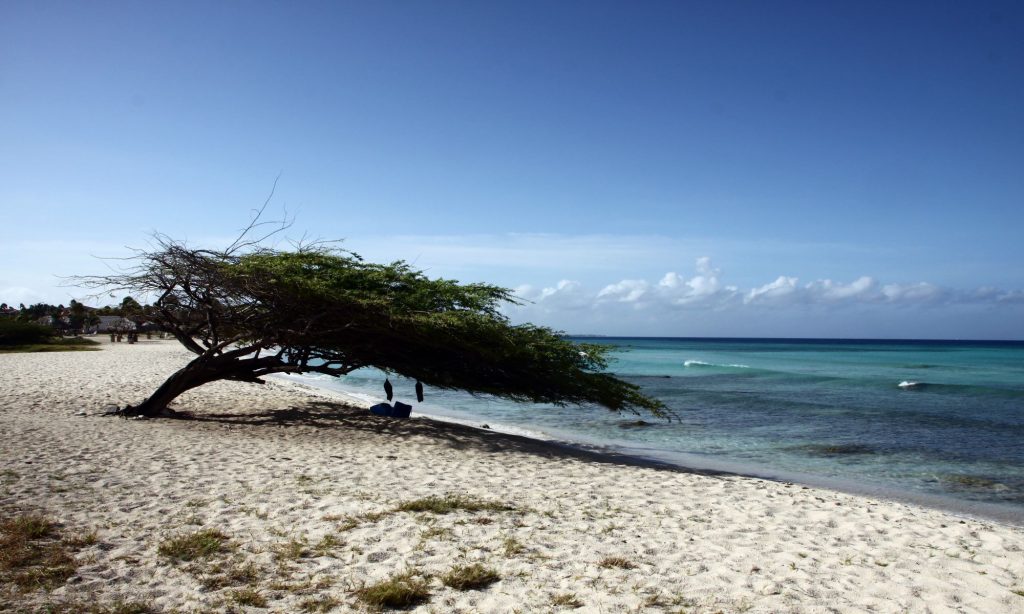 Curacao
Curacao is one of the loveliest and culturally diverse islands in the South Caribbean. It stands out with its pristine beaches, rich history, and architecture. Curacao is where Europe meets the West Indies and causes the creation of cosmopolitan culture and diverse traditions.
The island is famous for its locally-made liquor and delicious food. There are plenty of restaurants and cafes all around, so finding mouthwatering meals won't be a problem here. The welcoming locals will make you feel at home instantly. Blessed with magnificent nature, this island offers a number of activities for perfect beach vacations.
Curacao is one of the best South Caribbean islands for snorkeling and scuba diving. It is also advised to go on sailboat rides and historical tours to explore more. You can enjoy your evenings by the sea with a glass of rum punch and enjoy the marvelous sunset – perfect ingredients for memorable vacations.
Map of Curacao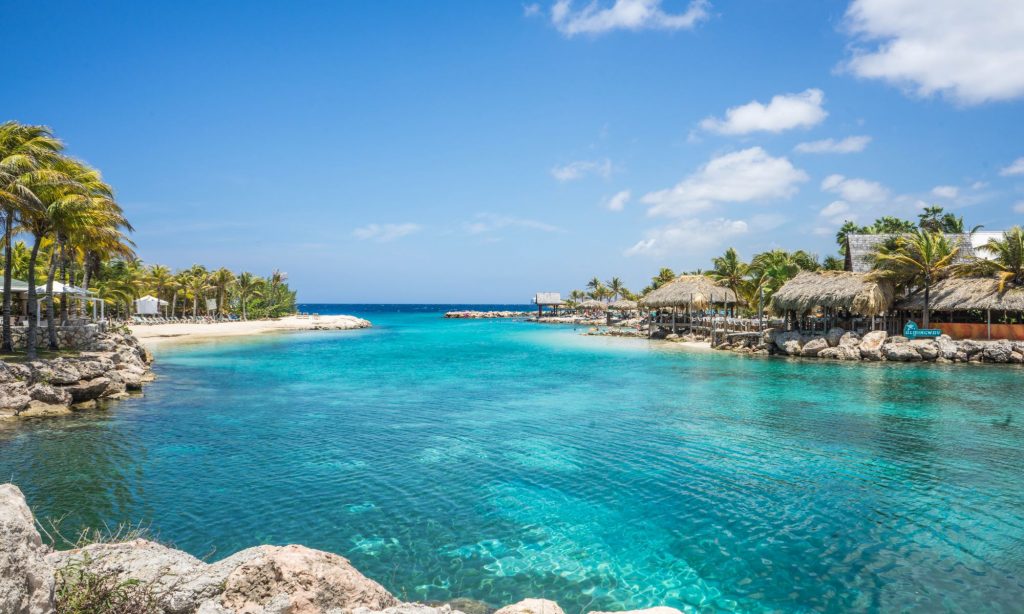 The Caribbean Islands are one of the most popular tourist destinations. With jaw-dropping sceneries, powdery beaches, and warm, green-blue waters, these islands have won the hearts of millions of travelers.
There is also so much to do and see on these islands, that it would be hard to get bored. You will totally enjoy going on a cruise to Antigua to see the sugar plantations, hop on a sailboat on Curacao, or snorkel in the pure waters of Barbados. The locals on all these islands are welcoming and hospitable and will make sure to make you feel like home. Apart from famous rum and local liquors, these islands are also known for delicious gastronomic delights.
You can choose to spend several days or weeks on any of these heavenly islands or combine some of them and cruise around to discover all the natural, cultural and historical heritage the Caribbean Islands are blessed with.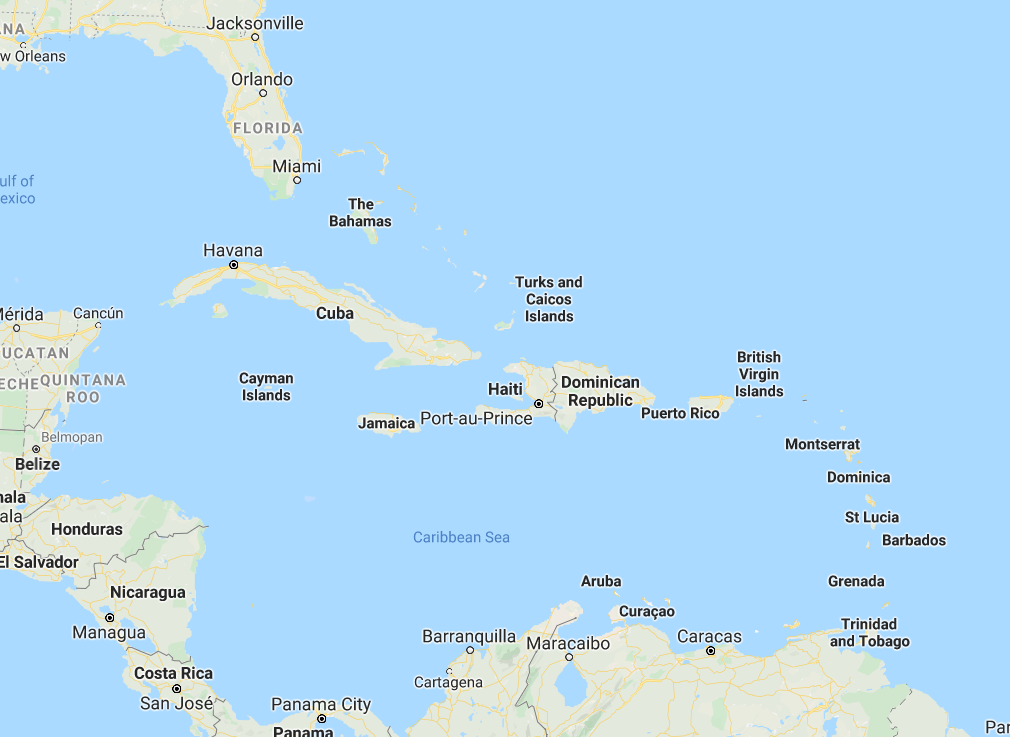 See also our web destinations "things to do!!"
Read also: 5 Best Caribbean Islands for Couples