Things to do in Phuket. Phuket is one of the top tourist destinations in the world and the most famous island in Thailand. It is located in the south of Thailand on the Andaman Coast. Phuket has many high-class hotels, resorts, and vibrant nightlife to offer to travelers. Thailand island hopping on stunning beaches, crystal clear waters, and delicious street food will make your Thai vacations unforgettable. This tropical destination has one of a kind nature; gorgeous rainforests, unique fauna, and picture-perfect sceneries you won't get enough of. The island has many entertainment options, so it is guaranteed you won't get bored here. It has something to offer to everyone. Here are some recommendations on things to do in Phuket.
See Phuket map at the end of the article
Go, Beach Hopping
Phuket has some of the gorgeous beaches in Thailand. The most popular ones are Karon, Kata, and Patong with turquoise waters, great beach bars, and restaurants. Karon beach particularly offers some of the most incredible viewpoints. The crystal clear waters of the Andaman Sea are beautifully surrounded by green mountains, which is especially beautiful in the evening.
Kata Noi and Radar Hill are two of the most stunning spots to visit in Phuket for majestic sunsets. These beaches are very touristic destinations in Thailand. It is advised to explore some of the untouched areas in Phuket, which can be reached by a motorbike or a car. Some of these non-touristy beaches in Phuket are Banana beach, Nai Thon, and Surin, which are excellent for quiet vacations where you can enjoy the sound of nature. You can as well combine some water sports and tranquil vacations.
 Apart from enjoying the incredible beaches, you can as well go on an island hopping in Phuket. Get on a speed boat and explore some of the many tiny islands around the island. You will be amazed by their exotic beauty in Phang Nga Bay, also known as James Bond island.
Some of the great touristic islands around Phuket are Phi Phi Island, Maya Bay, and Pileh Lagoon. These areas are worth visiting to enjoy the picture-perfect turquoise waters and entertain yourself with some water sports. Coral island particularly is the best for snorkeling and scuba diving.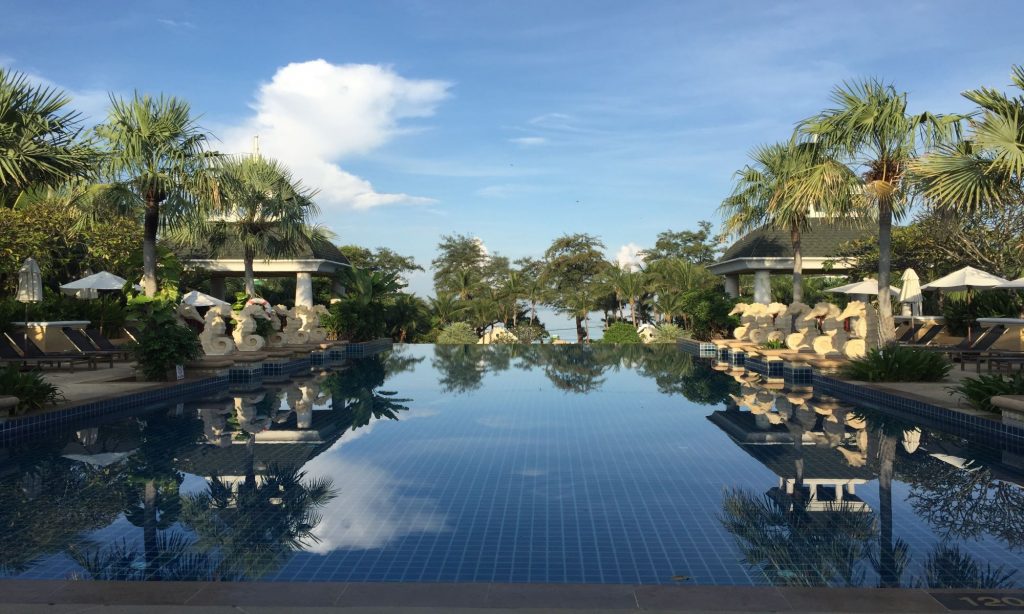 Explore Phuket Old Town
Take a stroll in Phuket Old Town for some real cultural experience. It is recommended to go on the Phuket Heritage walking tour to make sure to reveal all the hidden sites of the center of the island. Phuket Old Town has colonial Chinese and Portuguese influences, so expect to see many beautiful old buildings, historical museums, and lively night market.
Soi Rommannee particularly, is a very charming area with colorful buildings and houses, cafes, and shops. A must-visit place in Phuket is the famous jungle bungee jump if you're into adventurous experiences. Don't worry about safety; the place is managed by Australians with high standards.
Your epic jump into the lagoon will stay in your memories forever. You won't get bored in the evening either if you go to Promthep Cape close to Rawai Beach to enjoy incredible sunsets. The colorful sky as the sun goes down will take your breath away. Shopping lovers can enjoy Phuket's unique markets to get some souvenirs and taste delicious street food.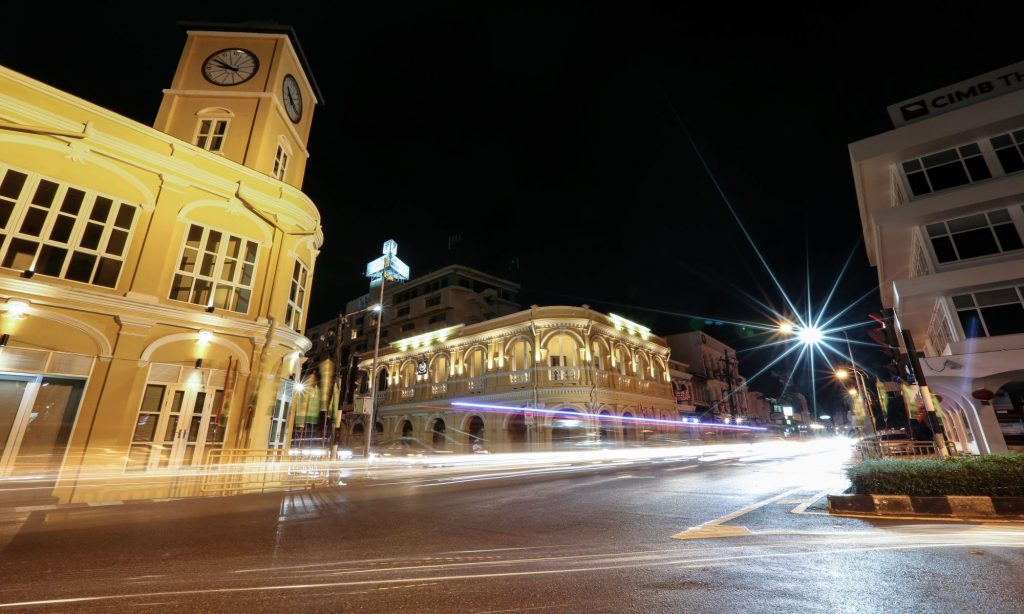 See Phuket map at the end of the article
Cultural Attractions
A very important site to Thai people and a place of worship is Wat Chalong, which is worth visiting in order to better understand the local culture. Wat Chalong is the largest Buddhist temple on Phuket with an enormous pagoda. The highlight of the place is the Grand Pagoda, which is believed to have been built on a small splinter from the bone of Buddha.
The entire area of the temple is incredibly decorated with his life story. Make sure you dress appropriately since there are strict dress-code rules. Another tip to avoid the crowd is to make sure to arrive early in the morning since it's always busy with curious tourists and local worshippers.
Don't miss visiting the Big Buddha, another cultural must-see in Phuket, and absolutely stunning point of attraction to visit. Phuket's largest Buddha statue is situated on the peak of Mt. Nagakerd in Karon and is visible from anywhere in the south of the island.
The 45-meter marble Buddha statue is a top touristic destination in Phuket. If you climb up the hill in Karon, you will be rewarded by the breathtaking panoramic view, indescribable in words. You will witness a 360 degree view of the gorgeous mountains surrounded by the Andaman Sea. On top of the hill, there are some cafes so you can relax and enjoy your time as well as a gift shop to get some souvenirs from this place to take home with you.
See Phuket map at the end of the article
Visit Waterfalls in Phuket
Phuket has so much more to offer! This island has some of the most beautiful waterfalls in the country, such as Bang Pae, Lampi and Tonsai. These untouched natural areas are the best exploring by trekking and enjoying the jungle sounds. Some of these also have large pools where you can swim.
Pang Pae Waterfall on the eastern side of the island is the largest waterfall in Phuket, which is relatively calm surrounded by tropical jungles and the Khao Phra Thaeo National Park, which is not very populated. It is advised to visit this gorgeous waterfall in the wet season, so the rock pools are full enough for a swim. You can find some nice restaurants in the area to enjoy local food.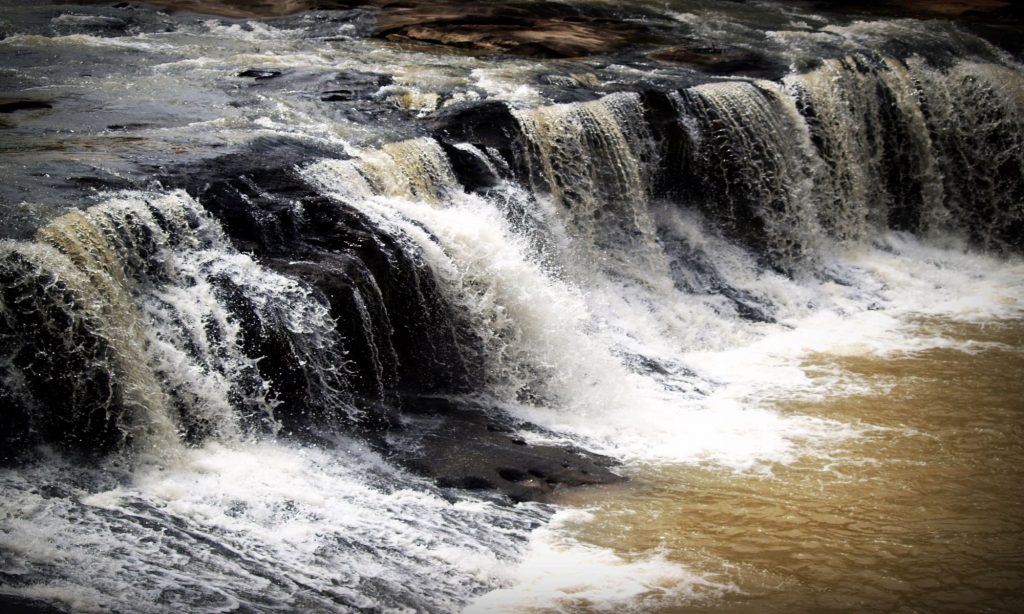 Phuket is truly one of a kind vacation destination with stunning mountains and rainforests, turquoise Andaman waters, and picture-perfect beaches. Although it is known as one of the most touristic islands in the world, you can easily avoid the crowd and explore some of the untouched beaches, caves, and waterfalls to enjoy your vacations in the wild.
There is a reason why it's called "The Pearl of the Andaman Sea." This island has a little bit of something for everyone. Whether you're looking for tranquil beach vacations or adrenaline-fuelled activities, you will find it all in Phuket. After spending a few days on this piece of paradise, you won't want to leave.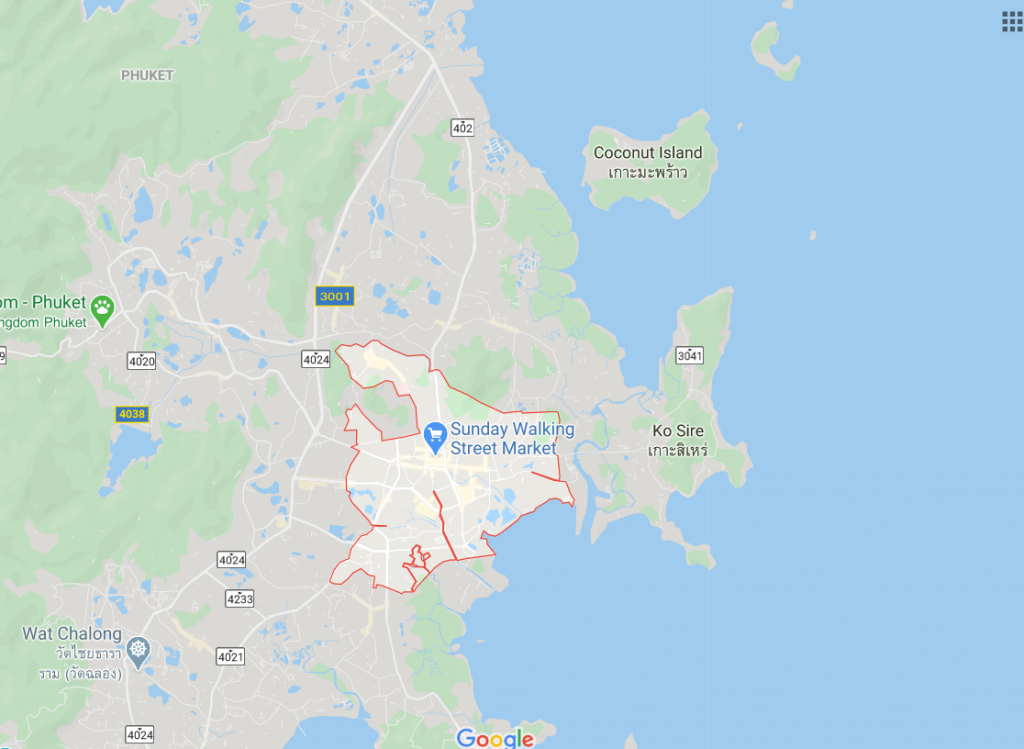 Visit our website destinations for ''things to do!!"
Read also: Best beaches in Thailand