Must-See Places in Thailand. Thailand has become a top tourist destination in the world. It has a lot to offer to every type of traveler. With a rich history and unique culture, stunning beaches and landscapes, it attracts millions of travelers every year. This exotic country has so much to offer that it may be tough to choose the most important places to include in your travel itinerary to Thailand. Below are listed the must-sees of top tourist spots in and things to do in Thailand you shouldn't miss.
See Thailand map at the end of the article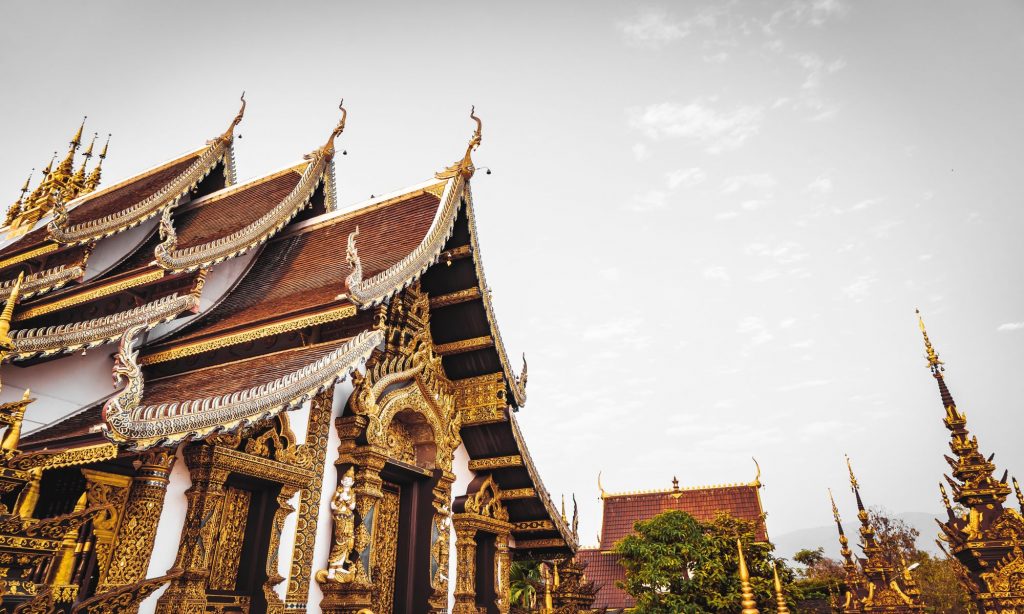 Bangkok
Bangkok is the capital of Thailand and one of the most vibrant cities in the world. You can absolutely start your trip from Bangkok or visit from neighboring countries by boat or by train. The streets of the capital are always busy, and mouthwatering food is just excellent. Bangkok is a city that never sleeps with so many bars and nightclubs. It has unique parties and nightlife young travelers are looking for.
You will be amazed by one of a kind mixes of historical sites and modern lifestyle. It is highly recommended to visit the Royal Palace and Lumphini Park. You shouldn't miss the Chatuchak weekend market to feel the true spirit of Bangkok life. A favorite touristic area in Thailand is the Chao Phraya River, where you can go for a cruise and enjoy nice drinks and cocktails. Bangkok is a must-see places in Thailand.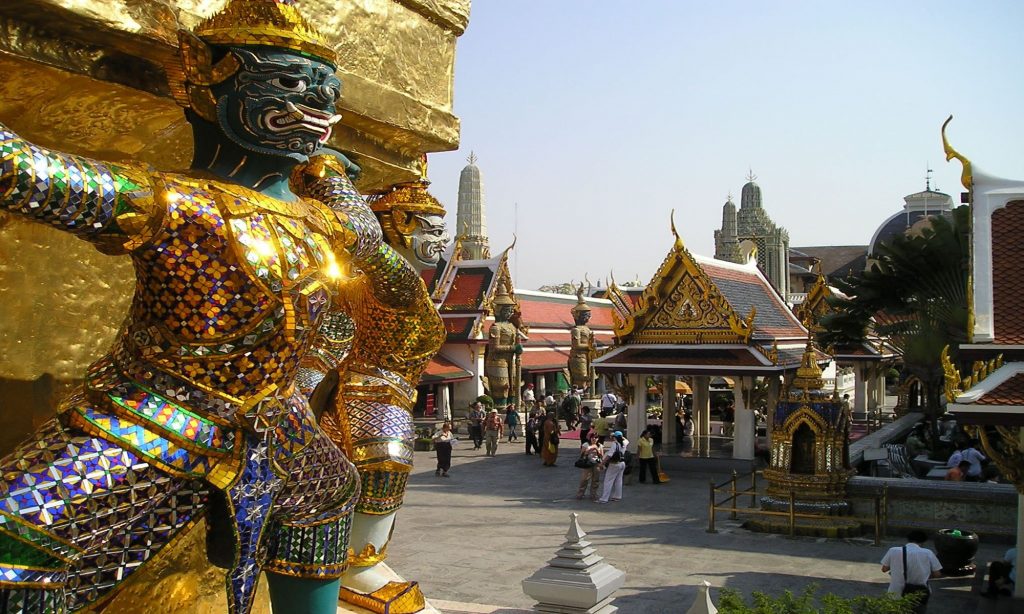 Hua Hin
Hua Hin is one of the most popular destinations in Thailand worth visiting. It is a weekend getaway area not just for tourists but for locals as well. Here you can combine your vacations by exploring the local lifestyle. Some of the gorgeous beaches on the mainland are in Hua Hin. Must-sees are the Chopstick Hill and the Wat on top.
Rajabhakti Park and the historic train station are definitely worth visiting too. You can get some local products visiting the night market and the floating market. A very popular resort area in Thailand is Cha-Am, located in the north of Hua Hin. You can find some great accommodation options here as well as many restaurants, cafes, and entertainment. Surely, you won't get bored in Hua Hin since there is so much to explore and see in this beautiful area of Thailand.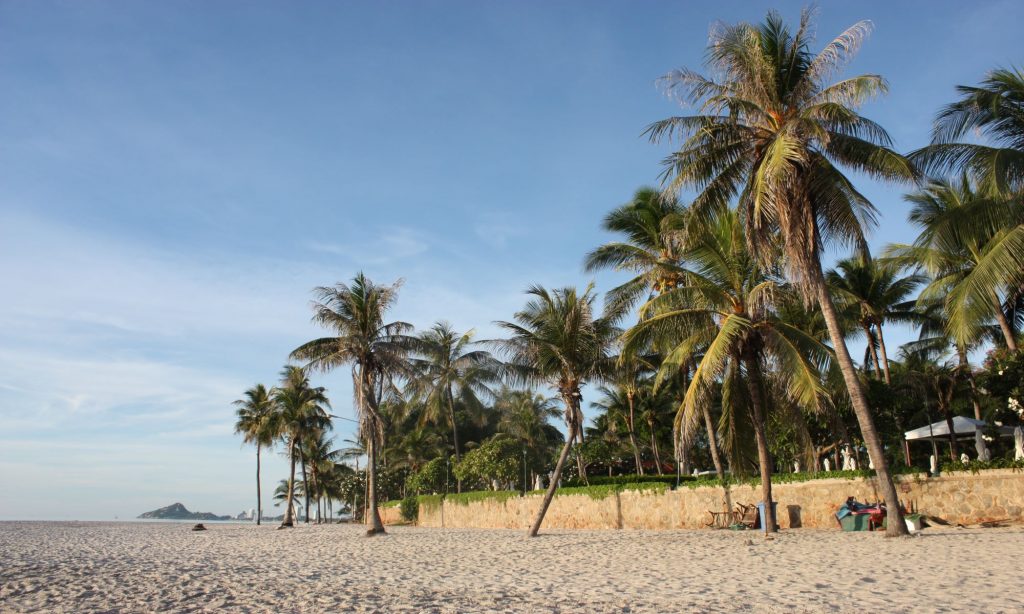 See Thailand map at the end of the article
Koh Chang
Koh Chang is not only one of the top places to visit in Thailand but also one of the best islands in the world. Koh Chang is also called Elephant Island and has so many majestic places to offer to the travelers. The entire island is surrounded by stunning mountains covered in jungle green; the incredible wide beaches will guarantee perfect beach vacations.
The most popular one is White Sands Beach, where you can find some great resorts, excellent restaurants to try local Thai food and crystal clear waters. This area is also great for backpackers on the northern side of the beach. It is possible to rent a hut and enjoy the majestic nature to the fullest. In the southeastern area of Koh Chang is located the Bang Bao Beach, which is a less touristy beach in Thailand where you can enjoy quiet vacations enjoying the turquoise sea and the sun.
Lonely Beach, on the other hand, is the relatively lively area in Koh Chang, where you can enjoy some great parties and nightlife. It is recommended to rent a motorbike to get around Koh Chang. You should definitely head to the eastern coast of the island to explore some of the great waterfalls in Thailand. There are also some watersports options in Koh Chang, such as diving, snorkeling, sailing, and fishing. Don't miss this stunning Thai island. Definitely a must-see places in Thailand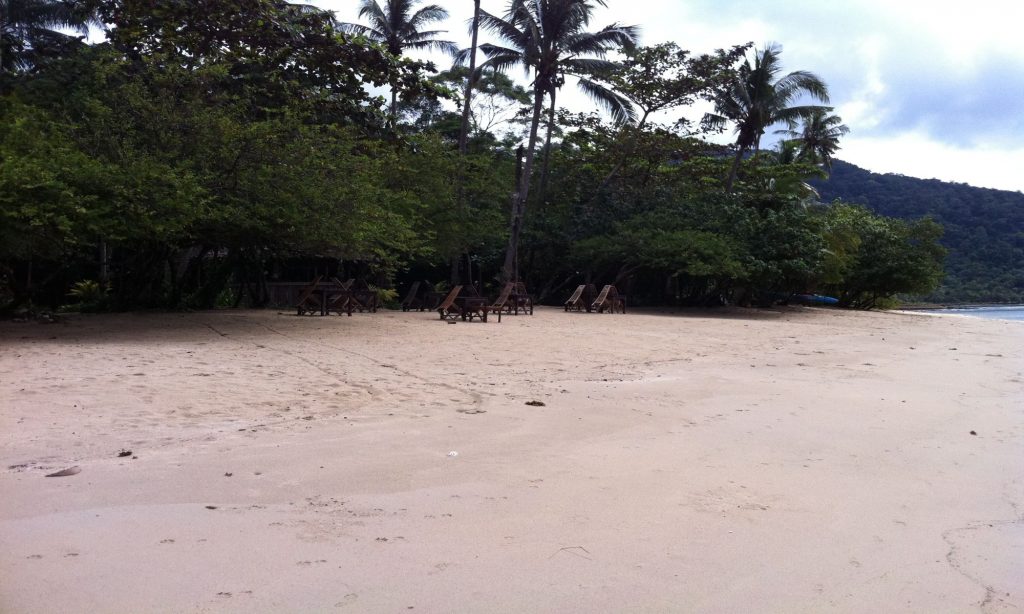 Phuket
One of the most popular places to visit in Thailand is Phuket, which is the largest island in the country. Phuket offers picture-perfect beaches, excellent hotels, and resorts, restaurants, and vibrant nightlife. If you're looking for a good time in Thailand, nightclubs and go-go bars to go to, you most definitely should visit Patong which is very often called the party capital of Southeast Asia.
The western side of the island is generally very well developed and full of tourists. As touristy Phuket is, you can as well escape the crazy crowd and find a quiet vacation in Thailand. Head to the inner part of the island, and you'll find national parks, fishing villages, and mangrove forests.
Phuket also has so many water activities to offer to the visitors; you can go diving, snorkeling, parasailing, yachting, etc. The island is also surrounded by several tiny isles with magnificent beaches and waters. It is very easy to take a boat and go on a day trip for a change. Phuket certainly is a jewel in Southeast Asia with so much to see and do that it would be hard to get bored here.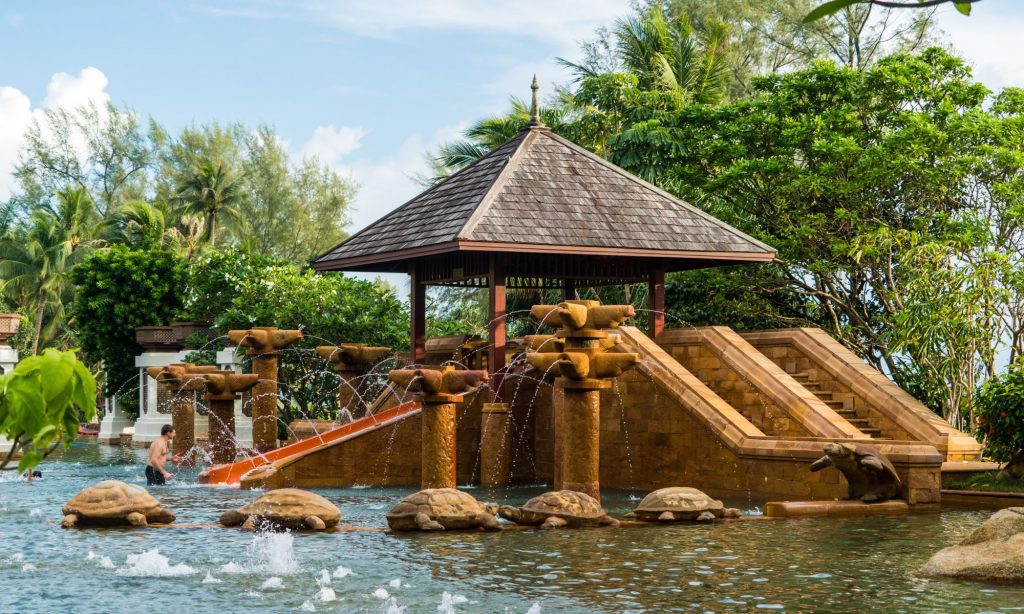 Ayutthaya
One of the must-see places in Thailand is Ayutthaya. It is one of the most culturally and historically rich cities in Thailand. Protected by UNESCO, this city was founded in c.1350, and by an unfortunate turn of events was destroyed by the Burmese in the 18th century. It is very easy to reach the city of Bangkok. You can as well visit it for a day and go back to enjoying the capital. Ayutthaya Historical Park is a must-see in Thailand. 
You will admire the numerous statues of Buddha in different positions; seated, headless, reclining. Some of the statues have been destroyed by tree roots, which is another majestic natural sight worth witnessing. The best way to explore this ancient city is either by tuk-tuk or a bicycle. It is also recommended to go on a guided tour so that you get an explanation of all the sites.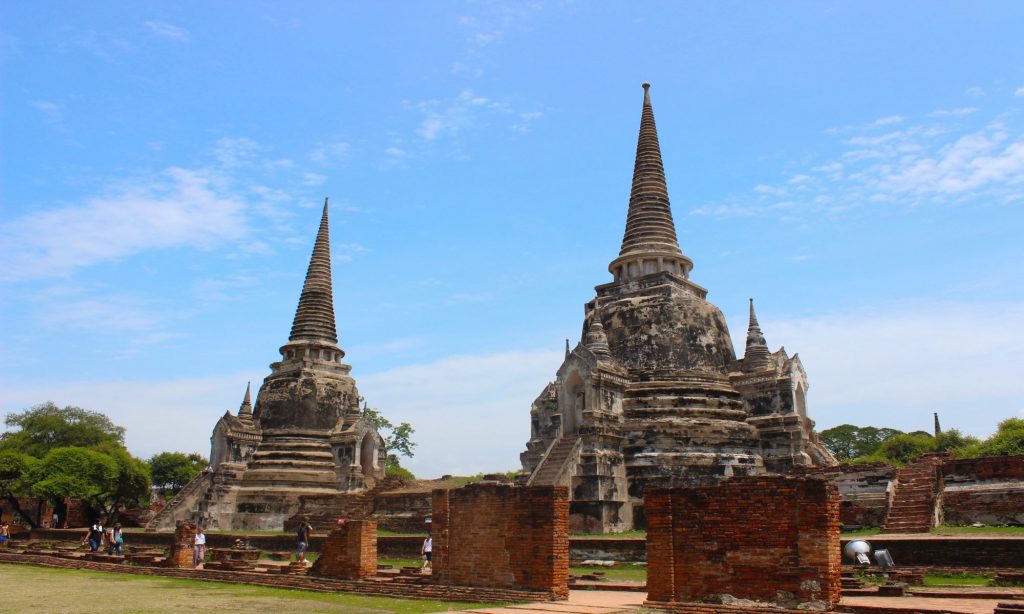 Thailand is one of the most beautiful tropical countries in Southeast Asia and a tourist hotspot in recent years. No surprise, so many travelers rush to this majestic country to enjoy the gorgeous white beaches, exotic jungles, and delicious street-food. With its crazy nightlife and go-go bars, Thailand attracts lots of young crowds too. The country has so much to offer that it would be easy to find a perfect location matching your preferences and needs. Here we presented some must-sees you shouldn't miss when planning your trip to Thailand.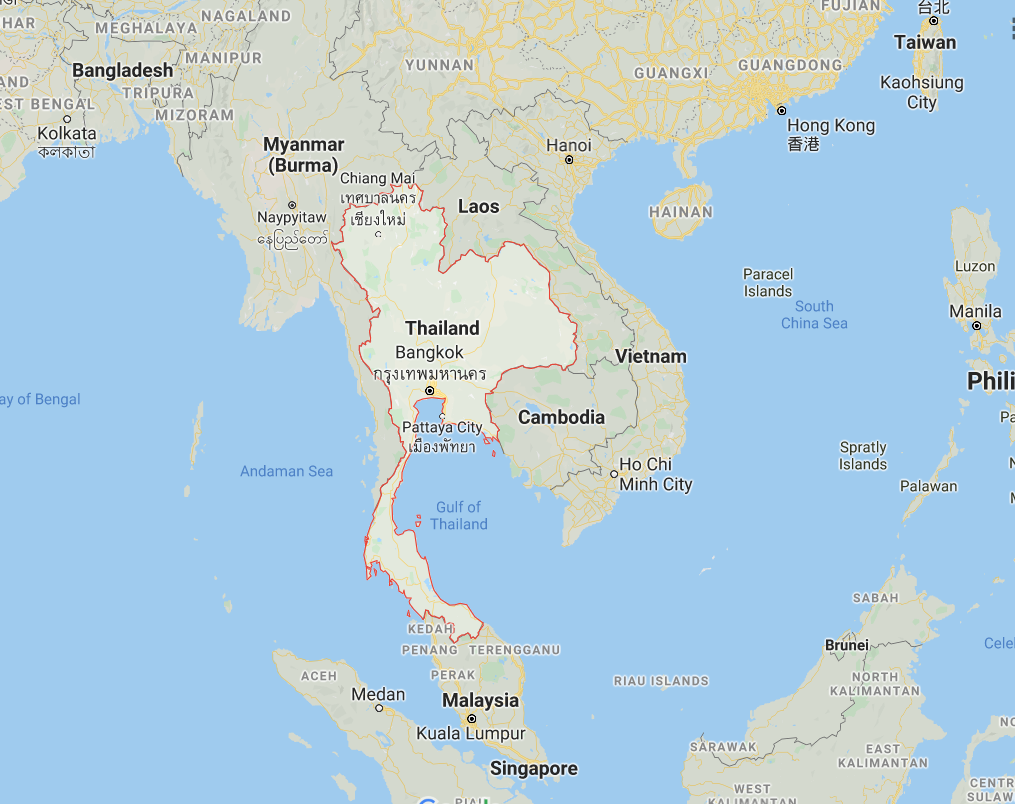 See our web destinations for things to do !!
Read also: Best beaches in Thailand