Mykonos Vacations. Mykonos is one of the most famous Greek islands and one of the most visited ones in the world. It is very often compared with Ibiza and is said to even overshadow the latter with its splendid nightlife and lively beach bars. The island has stunning sandy beaches, turquoise waters, and jaw-dropping nature.
It is easy to get to Mykonos since there are plenty of direct flights from many capitals in the world. It is excellent to visit Mykonos with groups of friends ready to party all day and night. It is family-friendly, but there are minimal attractions for kids.
The island is full of restaurants, tavernas, and cafes, so it is easy to find delicious food. Shopping lovers will be happy to find out that Mykonos also has some of the best international and local designer stores. 
Mykonos Vacations Overview
Mykonos is one of the best Greek islands with great beaches and shores. Covered with golden sand and with turquoise waters, it will guarantee perfect summer vacations.
There are plenty of beach bars and cafes on the island, always full of young travelers. Mykonos nightlife is pumping with quite famous DJs visiting the island every summer. This lively island has some of the best clubs in the world, as well as vibrant beach bars where music beats follow you everywhere. It is ideal for visiting Mykonos with groups of friends or couples. just to mention a few, Nammos, Cavo Paradiso.
Finding a hotel in Mykonos won't be a problem since the options are quite extensive, from tents to luxurious five-star resorts. You can also check for private Luxury villas. Although, it is good to book your stay several months in advance since it gets crowded in the summer season.
Mykonos is the hot spot of superyachts during the summer.  So if you are ready for a superior Luxury travel experience and be with international celebrities, you can hire a crewed superyacht.  Choose from Motor Yachts, Sailing Yachts, and Sail Catamarans. We have over 150 luxury yachts from 17 mtr.  up to 100 mtr.  Visit the Greek Yacht Charter Fleet of RNT Maclaren.
Of course, when planning a trip to Mykonos, prepare a first budget since it is more expensive in Mykonos than in most other Greek islands. It is why Mykonos is a tourist hotspot and is always crowded, especially during the summer.
When on this crazy island, you can surely spice up your vacations by visiting some other Greek islands located close to Mykonos. One of the most stunning ones is Santorini, the island of love and romance. It's only a 3-hour ferry ride from Mykonos to Santorini, and you can surely spend several days on each island to experience both.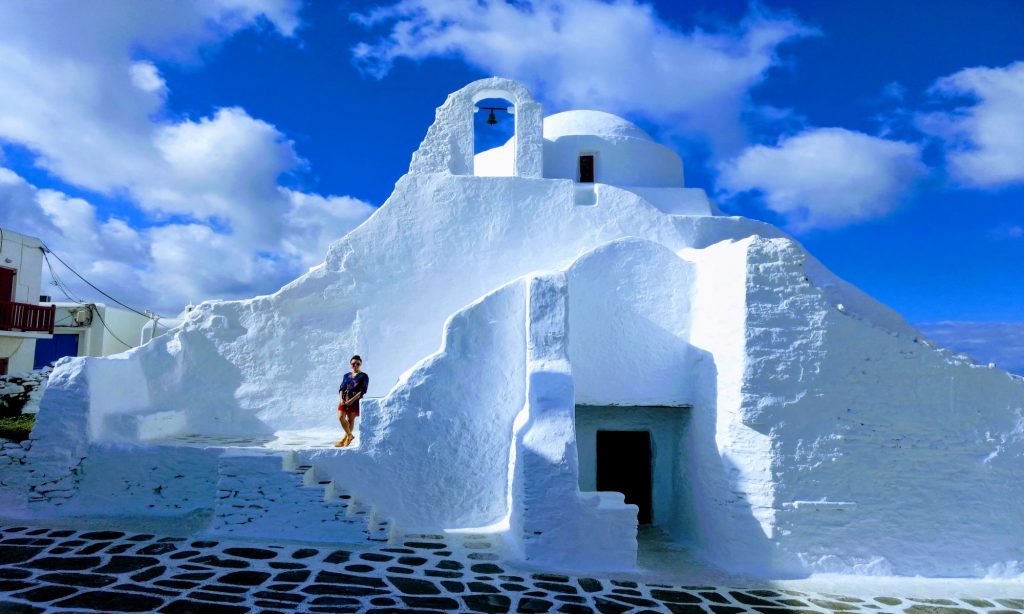 What to do in Mykonos
One great thing to do in Mykonos is to stroll around the narrow paths and alleys of Mykonos town, covered with white houses and blue windows and doors. The old port is one of the most iconic places on Mykonos.
The remarkable old harbor of the island is full of cafes and restaurants facing the sea, where you can taste incredible seafood and admire the stunning sea views. To spice up your vacation on Mykonos, you can hop on a day tour to Rhenia, an uninhabited island very close to Mykonos. Rhenia island stands out with its turquoise waters and incredible beaches. Here you will also have snorkeling opportunities.
Shopping lovers can head to the area called Matogiania, where all the chic boutiques and sophisticated bars are.
The primary thing to do in Mykonos is to enjoy the pristine beaches of the island covered with golden sand and crystal clear waters. Party lovers can head to Paradise Beach and Super Paradise beach, which are the most active places on Mykonos, always pumping with loud music and drinks.
Those travelers wishing to find a quieter and more family-friendly spot are welcome to go to Kalo Livadi, Ornos, and Lia. These are not any less beautiful and are calmer. Kapari and Agios Sostis are two of the most secluded beaches on Mykonos. 
Paraga beach, on the other hand, is known as a trendy and expensive beach where all the famous people go. The beach is known for its Scorpios beach bar.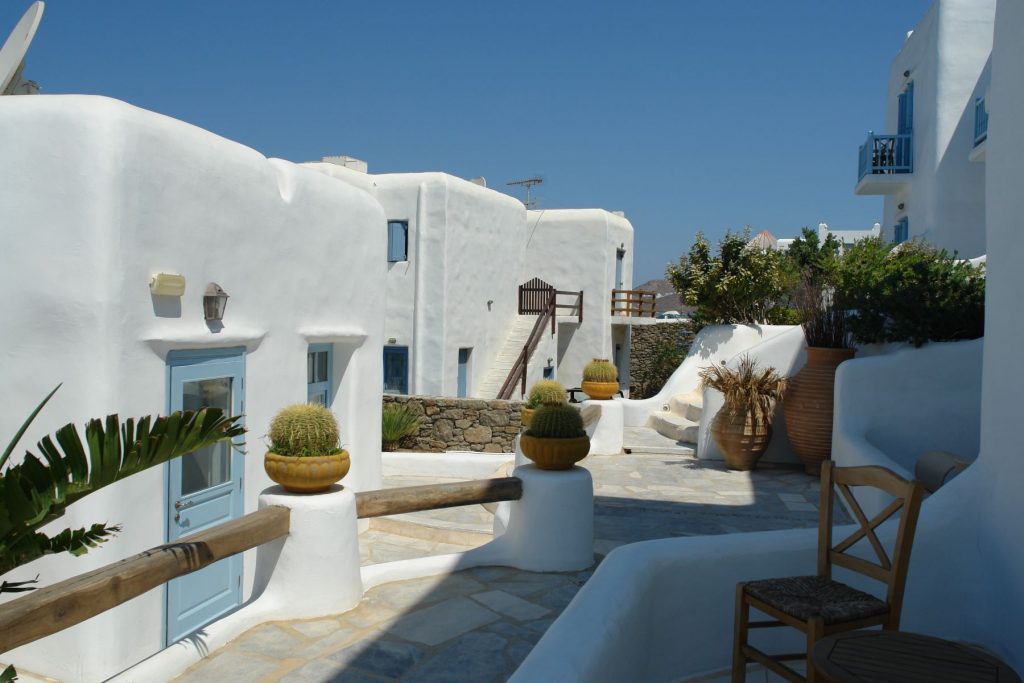 What to see in Mykonos
Mykonos is famous for is the windmills which are the landmarks of the island. Those mills were refining grain in the past. Only seven mills are still standing and now serve as museums. Discover also the most famous ones located in Kato Myloi translated as Lower Windmills, which are on a hill overlooking the sea. The one situated in Boni is incredible, too, from which you can admire stunning views and sunset.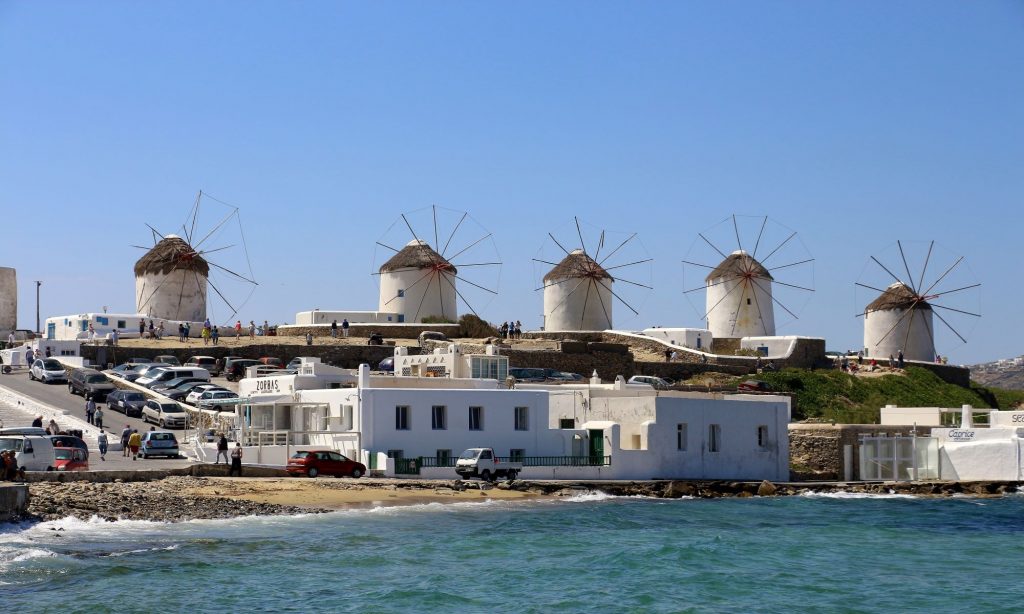 Little Venice is another popular neighborhood in Mykonos. You shouldn't miss visiting. You will be amazed to see the colorful houses built on the edge of the sea. No surprise, the area carries the name Little Venice. Those houses have now renovated into prestigious bars and restaurants for the best dining experiences in Mykonos.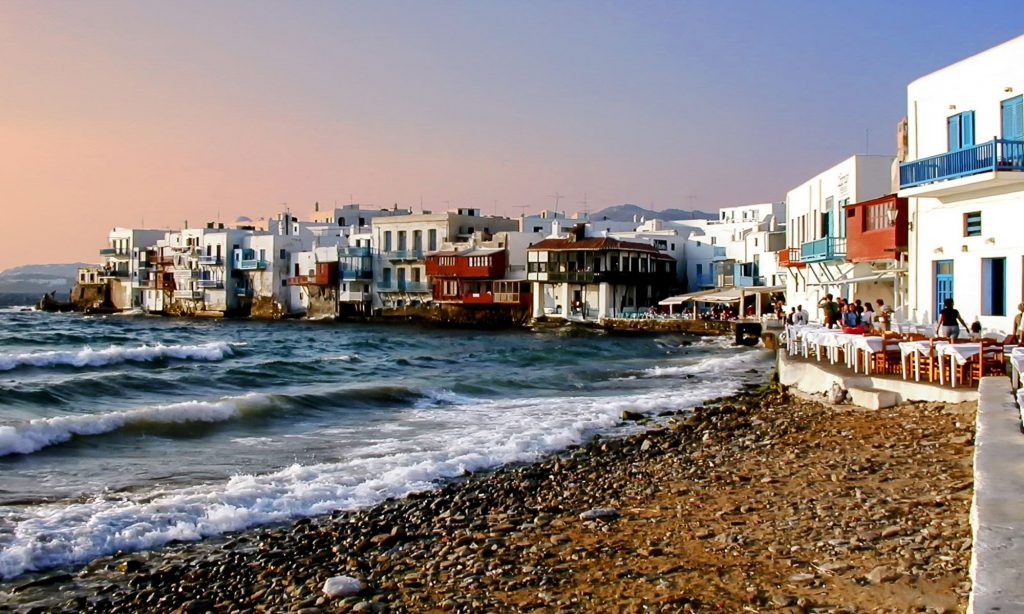 Take a boat trip to the archaeological site of Delos, which is a UNESCO World Heritage Site. It is one of the most important archaeological sites in Greece. In Mythologu is to be the birthplace of Apollo and Artemis. You can get there by ships from Mykonos' old harbor.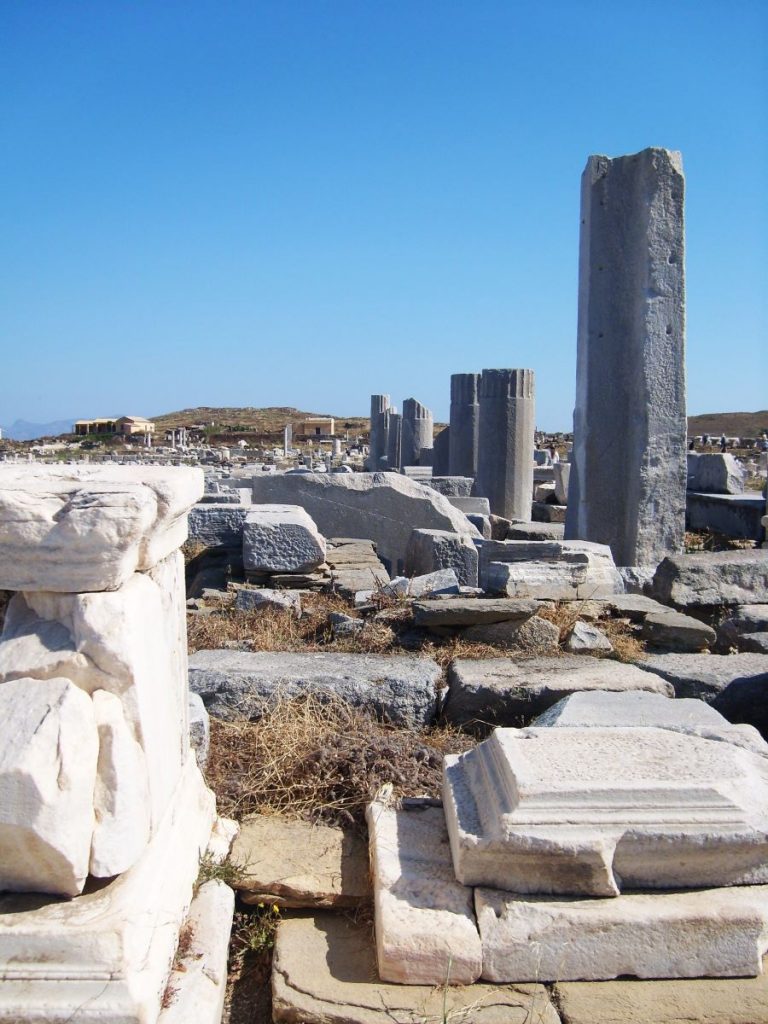 Greece is one of the most touristic countries in the world blessed with thousands of gorgeous islands, crystal waters, and golden beaches. Mykonos is a perfect summer vacations spots for active holidaymakers seeking high-quality beach vacations with lots of clubbing options.
Of course, the island also has many family-friendly shores and places to have calmer and quieter beach vacations. The geographic location of Mykonos is perfect. It allows travelers to hop on a boat and head to nearby islands to explore other gorgeous Greek places and crystal clear waters.
Mykonos is a Greek island worth visiting for vacations to fully relax and enjoy the sun, golden beaches, and turquoise waters.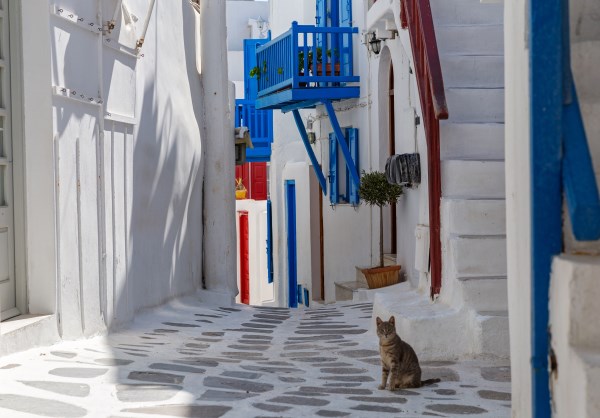 Map of Mykonos
Useful ifo:
Bus services VIP transfer services Airport Taxi and pickups
See also our web destinations
Read also: Paros or Naxos ( comparison )