Islands to Visit in Thailand. Do you want to disconnect from reality and appear in paradise where the most fantastic turquoise beaches are? Book your trip to Thailand right now!
The spectacular coastlines stretching from the Andaman Sea to the Gulf of Thailand include several islands and isles where you can take a break from the everyday hustle. This country truly has a lot to offer to people with different preferences; whether you want to spend time on the quiet beaches and enjoy relaxing massages or need some party vibes and craziness, this is the place you should visit this year.
It may be tough sometimes to choose the perfect locations for your needs, where you can be sure to find everything you're looking for.
To decide which islands to visit in Thailand easier, here are some recommendations and guidance on the best ones worth visiting.
See Thailand map at the end of the article.
Phuket
The reason why Phuket is the most famous island in Thailand is that it's the largest one in the country and has the advantage of offering a diverse source of activities suitable for everyone.
Those who are looking to spend some extreme and energetic time off by the light blue waters are advised to head to the high octane Patong or Surin Beach where you can enjoy all the fun activities such as snorkeling, jet-skiing, surfing and so much more.
If you're a calm and peaceful time-off lover, it's highly recommended to visit Kata Noi Beach for sunbathing and swimming where you can have some time to relax and enjoy beach massages and boat trips.
Phuket is not just about swimming and beach time, though, you can as well admire the unique blend of Chinese and Portuguese culture and architecture. Phuket Old Town is a must-visit to see Big Buddha, Jui Tui Shrine, and other attractive spots in the center.
What more to do in Phuket? Visit Phuket FantaSea, a well-known cultural theme park to watch colorful shows, shop, and enjoy a variety of local activities.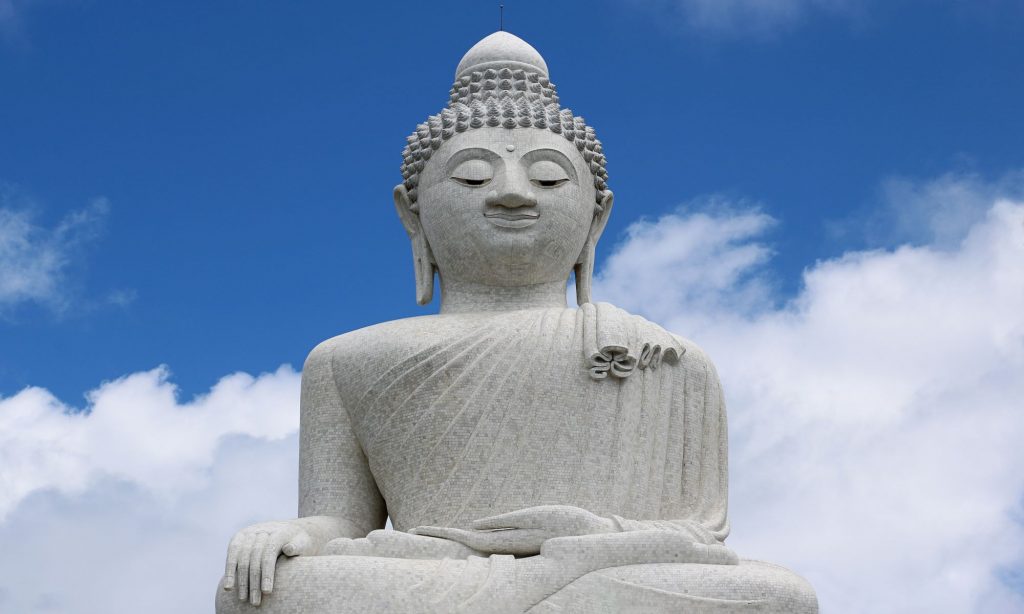 Koh Chang
Koh Chang is another quiet island in Thailand. You should include in your itinerary. It offers wide coastline beaches with palm trees as well as deep green jungles and mountainous surroundings. It is an excellent option for newcomers since it is very close to Bangkok; all it takes is just a few hours of travel from the capital.
You can plan your holidays on this island combining relaxation with sightseeing and adventures. You should also visit Kai Bae and Klong Prao Beach, which are not very crowded, and you can enjoy the untouched sand and turquoise waters. This area is especially famous for its outstanding underwater world with one of a kind species that you must see.
Another tip while in Koh Chang is visiting Klong Nueng and Kongoi to hike through the forests to reach the tropical waterfalls, explore the mangrove forests and traditional Thai villages where the locals will be happy to teach you to cook some delicious dishes.
You can surely plan a comfortable vacation on this island, choosing accommodation from a range of different hotels and dine out at sophisticated restaurants.  Definitely one of the best Islands to Visit in Thailand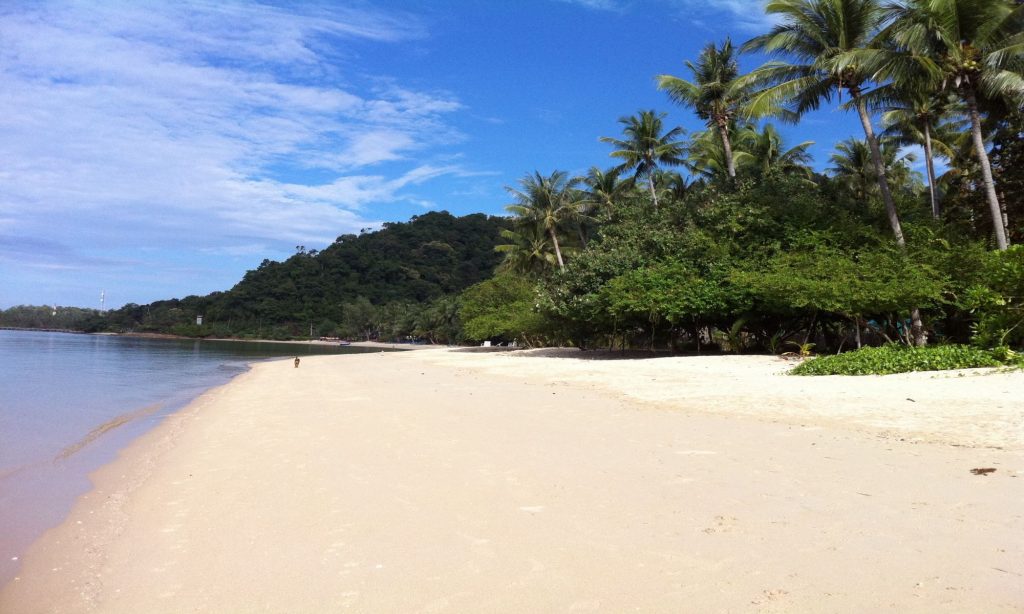 See Thailand map at the end of the article.
Koh Phi Phi
A breathtaking island you shouldn't miss in Thailand is Koh Phi Phi since very often it's considered the most beautiful island in the world. All you need to do is go up the steps to Phi Phi viewpoint, and you will be able to admire the majestic views with jungles and canyons surrounded by mountains. If you're brave, you're welcome also to try rock climbing.
Beach lovers can enjoy their vacation in the golden sands and the pure waters of the island. To fully explore the island's natural beauty and wildness, it's recommended to hop on a boat and explore the surrounding miracles such as Maya Bay and Loh Dalum Bay.
Finding accommodation on this island is not an issue at all, you can go for something very basic like a hostel or choose luxurious resorts which are plenty on Phi Phi.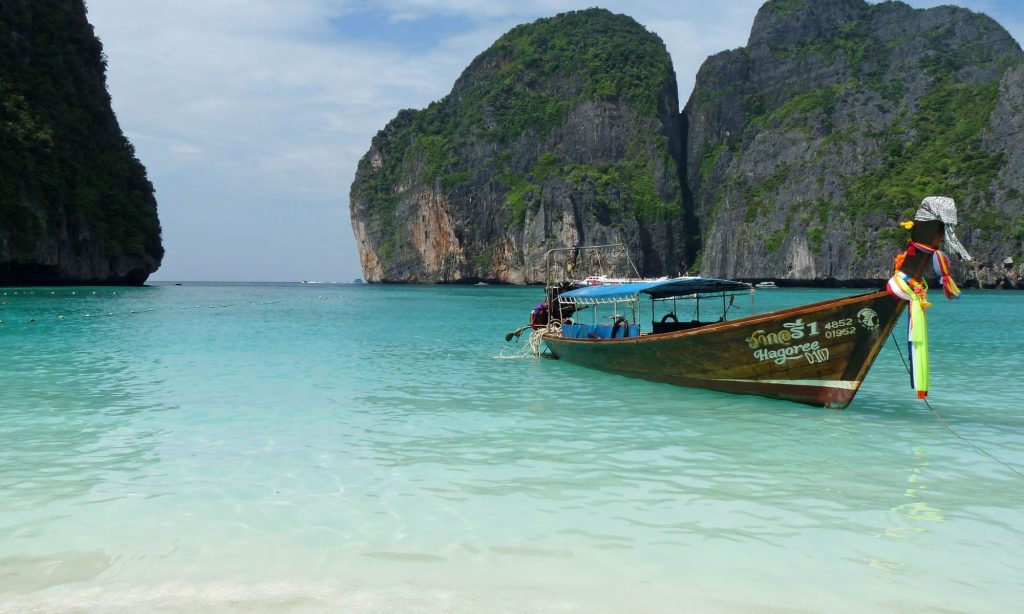 Koh Phangan
Young travelers are highly recommended to visit Koh Phangan, an island full of fun and parties. Many visitors don't miss Full Moon Parties, where you don't have to look fancy or well dressed, all you need to do is put some neon paint on your body and dance the night away. It is also worth checking out the water park of Challenge Phangan and go scuba diving to discover the underwater world.
Although, like the other islands, different preferences can be accommodated here as well. If you want to spend some quiet time in Thailand, you can relax on the beaches and enjoy local aromatic massages and yoga retreats.
You definitely should visit Thaan Prapaad and Thaan Sadet water walls and unwind the beautiful sceneries.
Of course, you will never stay hungry in Thailand. You can find some delicious street food at Thong Sala night market and even join a cooking masterclass to discover the secret recipes that the Thai use at their homes.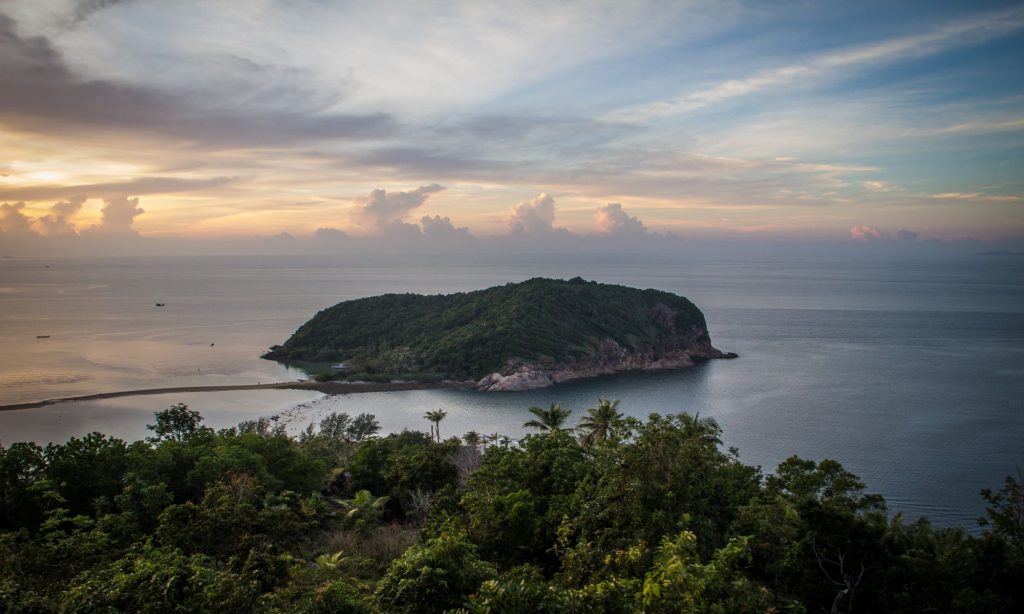 See Thailand map at the end of the article.
Koh Samui
Are you eager to visit the most upmarket island in Thailand? Welcome to Koh Samui!
An excellent choice for honeymooners, a group of adventurous friends and families. What's unique about this island is the jungle-covered peaks along with wild beaches. The coconut palms and banana trees make this location even more unique.
If you're craving some sightseeing in Thailand, you must visit Hin Ta and Hin Yai (Grandmother and Grandfather Rocks), which are very well known natural venues. What makes this island even more beautiful are the diverse wildlife and breathtaking waterfalls. It is also advised to visit Bophut Chinese-style fishing village to see the local lifestyle.
This island truly is the perfect destination if you're seeking to combine adventure, relaxation, and unique sightseeing.
Visiting Thailand is always exciting, especially if you also include a few islands in your itinerary. The unspoiled Thai islands will bring calmness to your soul and send you back to a reality full of energy and a nice tan.
All the venues mentioned above are perfect for island hopping and backpacking as well as very convenient for family holidays. These are not only less touristy but also rich with tropical nature and pure waters.
Nothing can be more fulfilling and joyful than spending some time on isolated islands, having yoga and massage sessions, some breathtaking trips, and delicious food. Thailand is the country where you can find everything you need.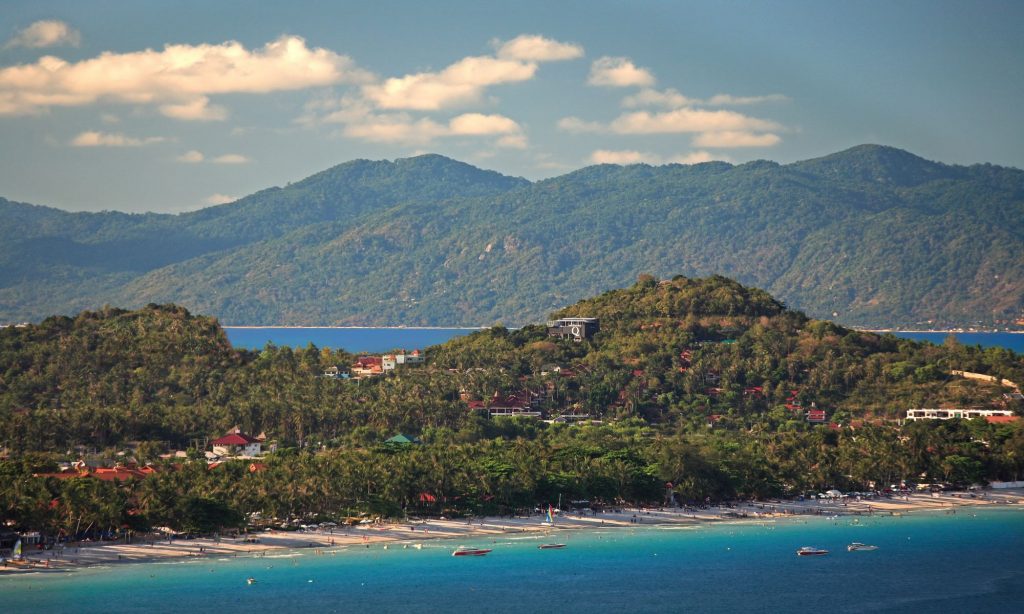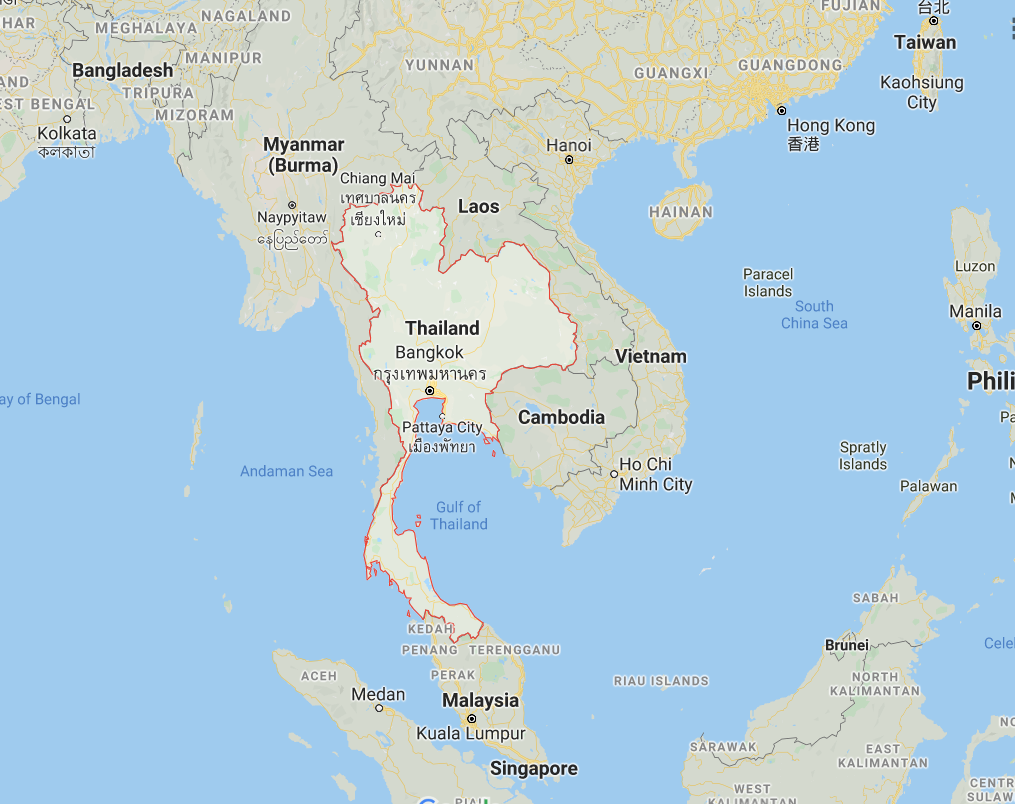 Visit our website destinations for things to do!!
Read also: Best beaches in Thailand