Indonesia Itinerary for 7 Days. Indonesia is one of the largest island countries in the world comprising of over 17,000 islands, all of them unique and astonishing. This incredible country, rich with so many cultural and natural sites, is certainly worth visiting for at least a month, if not more, to discover all the splendid places this country is blessed with. However, if you're short on time and wish to see the most amazing places and understand the gist of Indonesia getting the most out of it, you can focus on two of the main Indonesian islands of Java and Bali. Here is a fast itinerary for 7 days to discover Incredible Indonesia.
See Indonesia map in the end of the article.
Day 1 – Explore Jakarta
Book a flight to the capital Jakarta, and you will land at the Soekarno-Hatta International Airport. This stunning city is located in West Java and carries the nickname of "Big Durian." Surely, it is known as a polluted city with lots of traffic, but if you try to ignore these factors and the heat you will surely enjoy the cultural and historical ambiance this city truly has.
The best way to start the Jakarta city tour is from the Fatahillah Square, which used to be a public executions venue during the Dutch colonial times. To explore more about the history of the city, it is advised to visit the museum of Indonesia's colonial history, which is located in the square, in the former statehouse.
Afterward, it is recommended to head to Central Jakarta to see the National Monument, which is called Monas by the locals. Situated in a large plaza, it is facing the Presidential Palace and government buildings. Not far is located the largest mosque in Southeast Asia, Istiqlal Mosque.
Indonesian gastronomy stands out with unique spices and ingredients worth tasting. There are plenty of restaurants in the center of Jakarta you can visit to try out Indonesian food. So explore with the below Indonesia Itinerary for 7 Days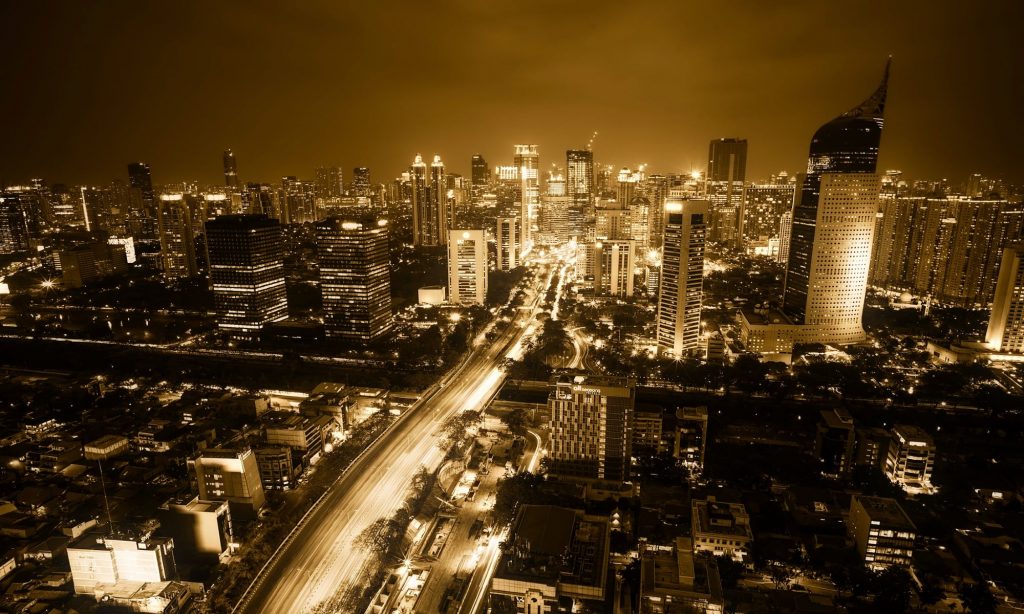 Day 2 – Head to Bandung
Bandung is another Indonesian city with lots of Dutch influence from colonial times. It is located a little south of the capital Jakarta, surrounded by astonishing mountains and rivers. Besides its amazing location, this city is one of the most vibrant and progressive cities in Southeast Asia. This fact was due to the European influences decades ago. You can capture many modern boutiques, arts, and cultural spots and many fine-dining restaurants.
When in Bandung, you shouldn't miss visiting Tangkuban Perahu, an active volcano located in the north of the city. Bandung is a city famous for its tea plantations, which can be captured all around the city. There are plenty of accommodation options in Bandung matching different budgets, so booking a stay won't be an issue here.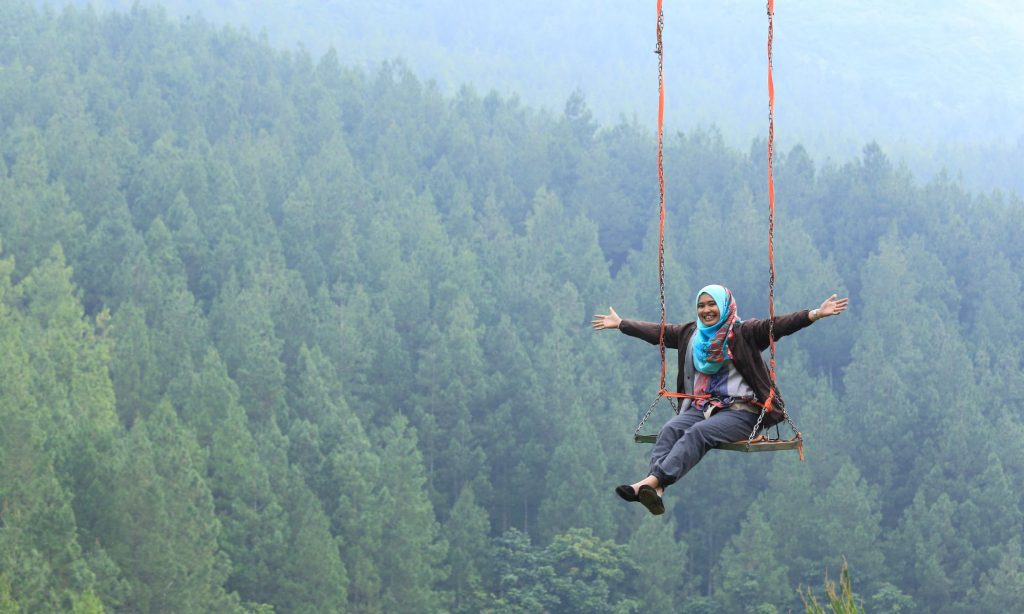 See Indonesia map at the end of the article
Day 3 – Explore More of Bandung
If you're traveling with kids, it is a great idea to spend some time at Dusun Bambu Leisure Park, which is an eco-tourism spot in Indonesia, super environmentally friendly, and fun for adults and kids. There are many activities you can enjoy, such as horseback riding, playing with rabbits, sit by the waterfront, and much more. There is also a playground for kids, so your little ones will have some fun too. It is advised to stop by a famous birdcage-inspired restaurant for lunch.
After lunch, you can head to the cultural center of Saung Angklung Udjo, which is again excellent for kids. You can explore some local traditional instruments and even take short classes to learn how to play on them as well as enjoy local concerts.
Day 4 – Borobudur and Prambanan, Yogyakarta
Borobudur is one of the most important highlights in Indonesia. It is a massive Buddhist mandala with epic architectural decorations which illustrate moments from Buddha's life. After discovering this incredible temple, head to Yogyakarta, which is an amazing city on the island of Java, famous for its traditional arts and cultural heritage. You can witness traditional batik making and go for some silver shopping which is famous for its quality here.
After taking some time off, you can now head to another splendid temple Candi Prambanan, an ancient Hindu temple complex. Despite many earthquakes that happened in Indonesia and damaged the structure of this temple, it got renovated and continued hosting visitors from all over the world. At Prambanan, it is worth participating in an open-air performance of traditional Ramayana dance.
See Indonesia map at the of the article
Day 5 – Bali
There are direct flights from Yogyakarta to Bali, one of the most famous travel destinations in the world. It is recommended to book your stay in the south of the island as it is the tourist center of Bali. There is so much to see and do here; it would be hard to manage it all in one day. It is highly recommended to visit Garuda Wisnu Kencana Cultural Park to see the world's biggest statue of Vishnu.
It is also a great idea to watch the area's Kecak and fire dance at Pura Luhur Uluwatu. You can combine that with stopping by Jimbaran, which is a fishing village and has an incredible seafront with great restaurants. There are many shopping centers in Bali, so you can surely go for some souvenirs and crafts shopping too.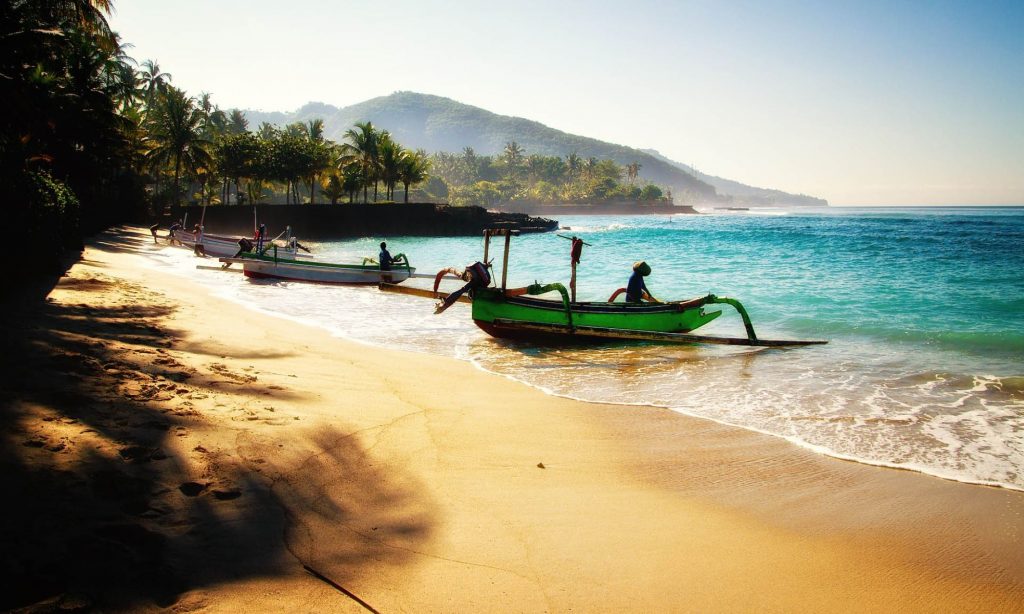 Day 6 – Discover Central Bali and Ubud
On the next day in Bali, you can head to Ubud, located in Central Bali, which is one of the most magnificent sites in Bali. It is known as a center for traditional crafts and dance, art galleries, and museums.
If you're interested in discovering Balinese art, visiting the Museums of Puri Lukisan and Blanco Renaissance, presenting modern artwork produced locally and internationally.
Ubud is also famous for its Jalan Monkey Forest to reveal the natural heritage this town is blessed with. Rainforests, terraced rice paddies, along with Hindu temples, will surely amaze you. You can spend a whole day here to admire the stunning landscapes as well as experience Balinese spas and meditation centers.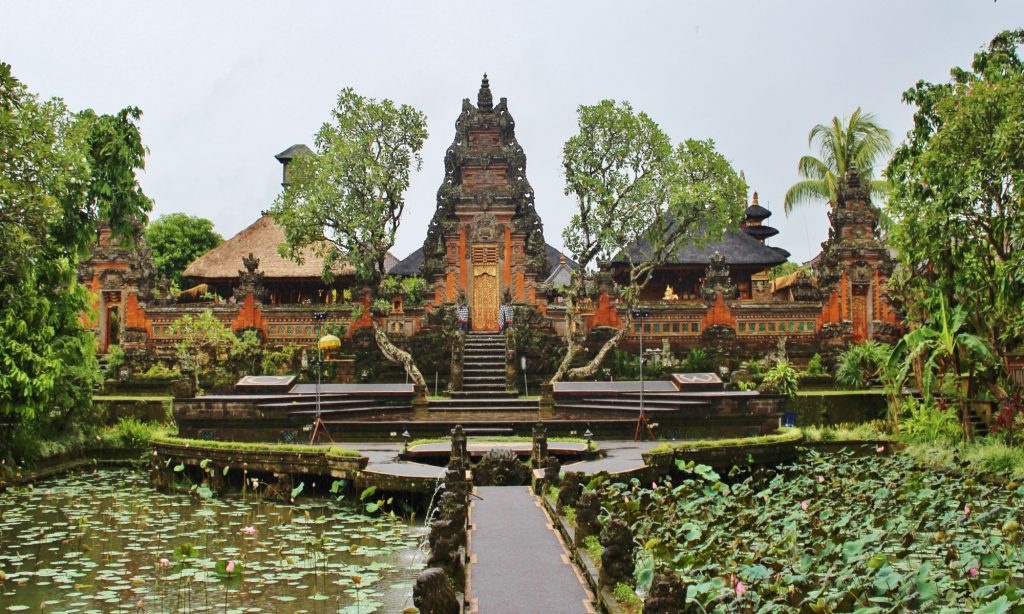 Day 7 – Enjoy a Lazy Beach Day at South Bali
South Bali has some of the best beaches in Indonesia. The area is also known as the Bukit Peninsula, which is simply amazing to sit back and enjoy the turquoise waters and powdery beaches. Some of the best shores in Bali are Uluwatu Beach, Dreamland Bali Beach, and Jimbaran beach.
South of Bali has excellent wind conditions for many water sports, especially surfing. These places are quite touristic, so there are plenty of restaurants, bars, and cafes all around.
After spending a relaxing day by the beach, you are ready, to sum up your short trip to Indonesia and head back home with lifetime memories and plans to come back for more Indonesian experiences.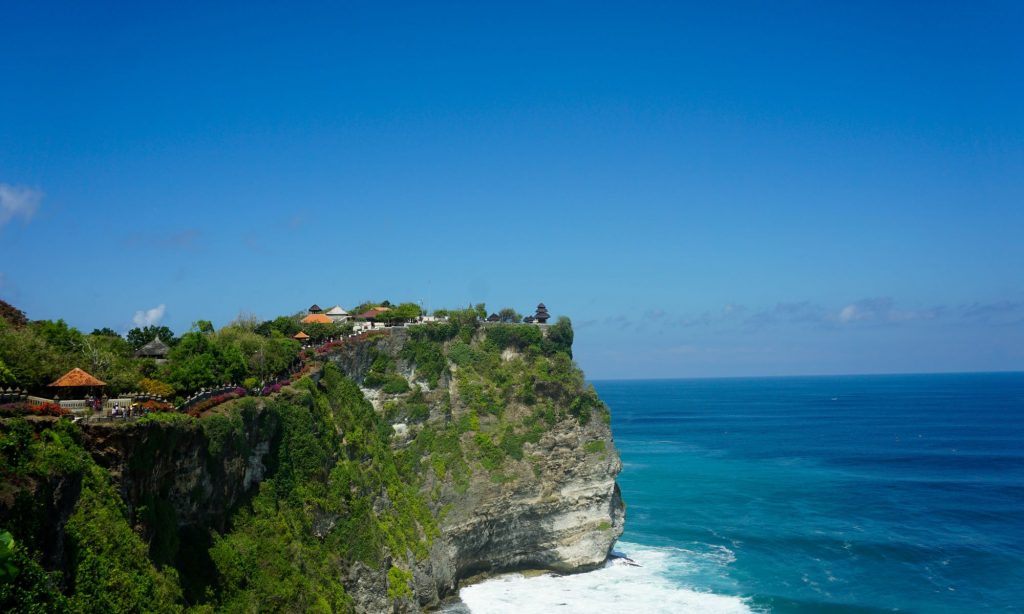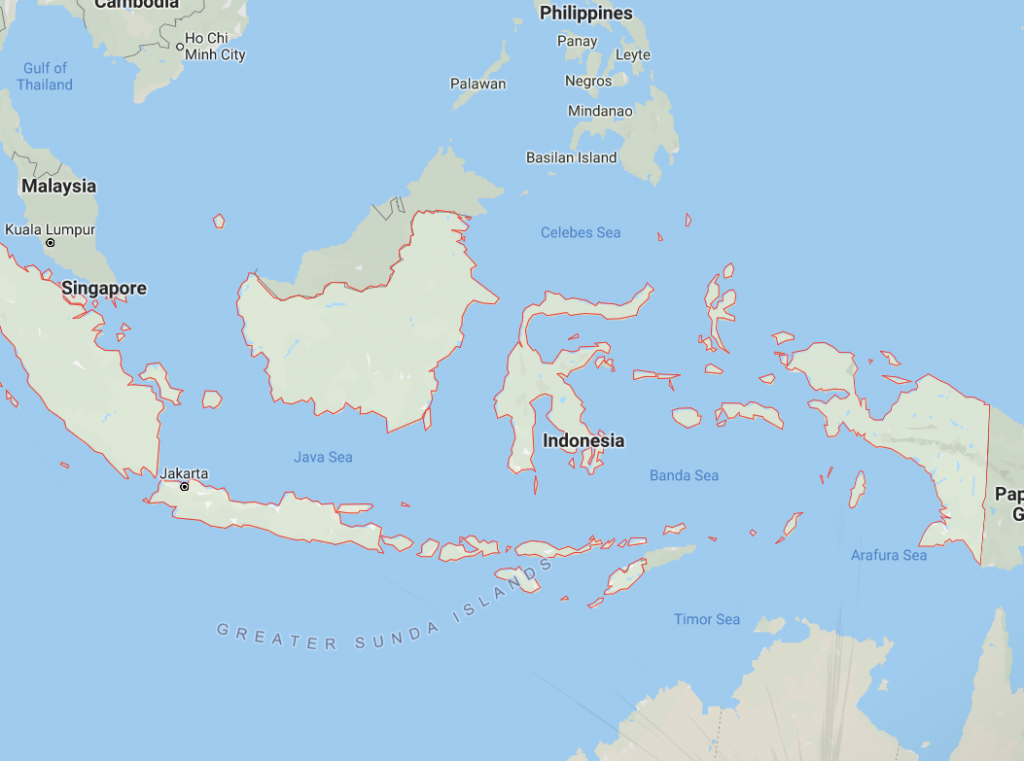 See our web destinations for "things to do!!"
Read also: Best places to visit in Indonesia, Things to do in Indonesia.