Top 5 Best Places to Visit in Indonesia If you're planning a trip to Indonesia and are looking for the best places worth visiting, you're on the right page! Here you will find some of the top destinations in Indonesia you should travel to and feel the true spirit of this unique tropical paradise. Indonesia is made up of over 17,000 volcanic islands and is one of the world's most popular travel destinations. 
Due to its remarkable geographical location, this country has plenty of untouched heavenly beaches, deep green jungles, and delicious food. You can be sure to have adventurous and memorable vacations in Indonesia. Although Bali is the most known destination in Indonesia and is a top destination in Asia, this country has so many more hidden sites, cities, and islands you won't regret visiting. Here you will find a brief of the most beautiful places to go to in Indonesia.
See Indonesia map at the end of the article.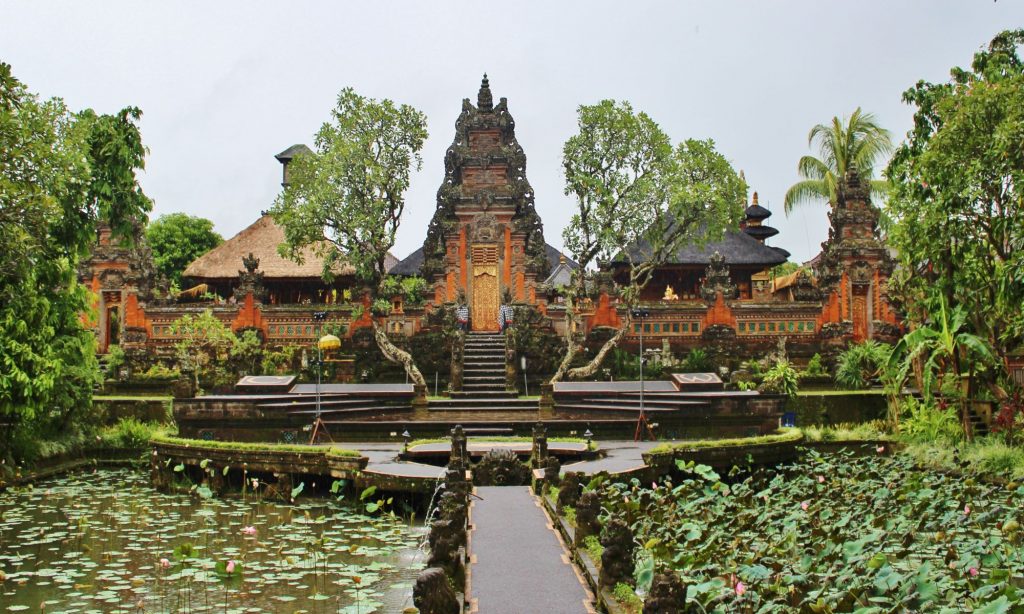 Bali
One of the best places to visit in Indonesia is Bali. This island is blessed with wild, untouched beaches, crystal clear waters, and dark green surroundings. There is a reason why Bali has become one of the most visited islands in Southeast Asia. 
It is just perfect for honeymooners and for those wishing to escape from vibrant city lives. The unique thing about this island is the religion; unlike the rest of Indonesia, where the majority of the population is Muslim, Bali is dominated by Hinduism.
You certainly should visit Tanah Lot, a Hindu temple located on a crumbling rock facing the ocean. It is particularly beautiful in the evening, during the sunset. Seminyak is Bali's hip and up-market center full of cafes, sophisticated restaurants, and shops.
Yoga lovers must visit Ubud, Bali's cultural district surrounded by majestic rainforests and rice paddies. Here you will find yoga retreats, day spas, cultural museums, and Hindu temples. Because of the favorable wind conditions, this island is also great for beginner surfers. You must visit Bali if you're looking for romantic escapes, holistic health centers, Hindu temples, and unique culture.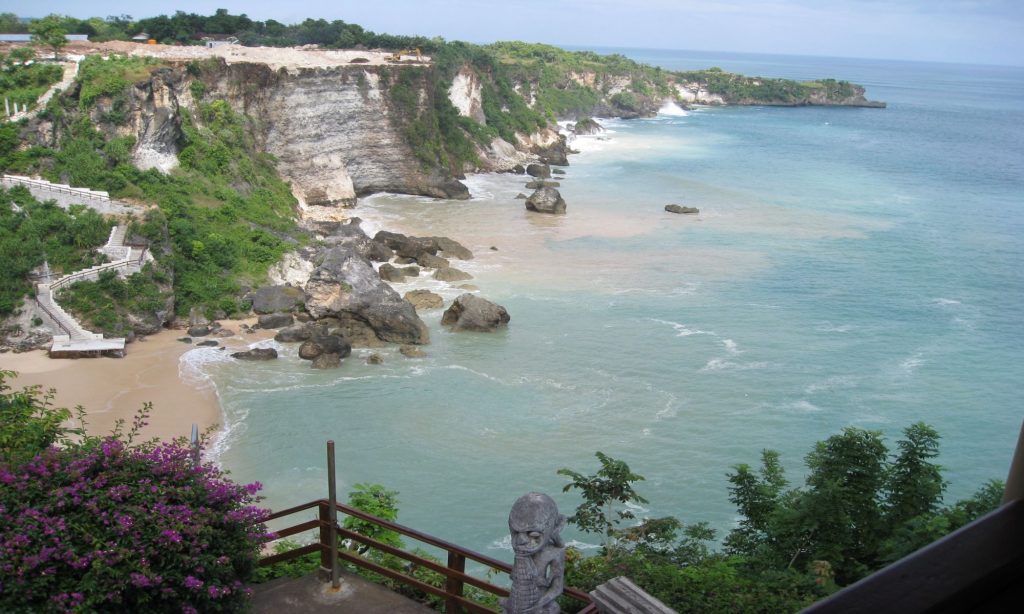 Sumatra
Sumantra is not only the largest island in Indonesia but also the sixth-largest in the world. This massive piece of land is beautifully garnished with rainforests and unique wildlife. It is just perfect for those looking for an adventurous and memorable trip.
More surprises await you in the northern part of the island where you can see Lake Toba, the largest volcanic lake in the world. The magic about this lake is that a new island called Pulau Samosir has risen up in the center of the lake, which is home to some indigenous tribes.
Fearless travelers are welcome to see orangutans in Sumantra, the second location in the world where these wild animals exist. You can also enjoy the crystal clear beaches in Sumantra, where you can also use serf and enjoy the azure waves of the ocean. Definitely one of the best places to visit in Indonesia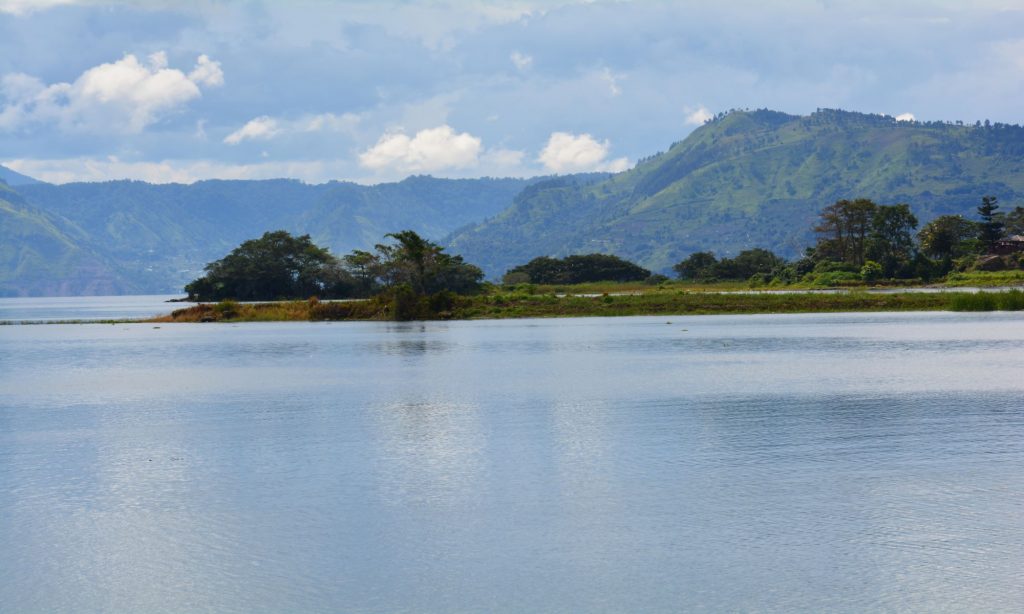 See Indonesia map at the end of the article.
Lombok
Lombok is another famous island destination in Indonesia, followed by Bali. Here you can witness Mount Rinjani, an active volcano which can be climbed in an overnight trip for which you need a permit and a guide.
The main touristic attractions on Lombok are the Gili Islands, which is ideal for backpackers. Gili Meno is the smallest of those islands and is ideal for quiet vacation seekers since it is isolated from the rest with its gorgeous landscapes and untouched azure waters.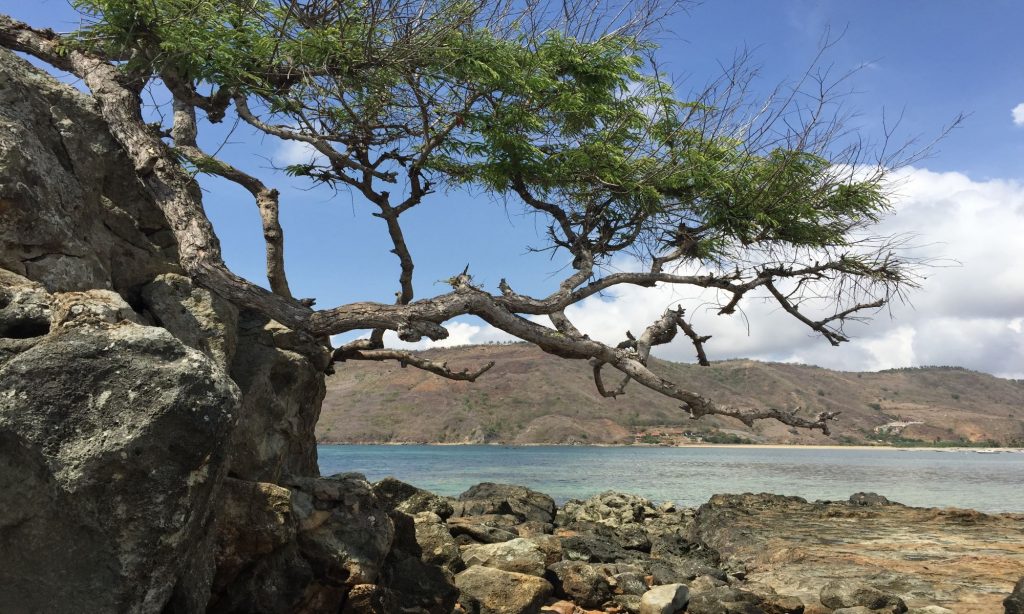 Java
Java is another unique oblong-shaped island in Indonesia located between Sumatra and Bali and is considered to be the most populous island in the world. As a matter of fact, around 60 percent of Indonesians are inhabited in Java.
This vibrant island is a non-touristy destination in Indonesia, although it has a lot to offer to its visitors with its diverse culture and history. Another interesting fact is that it is the center of the famous coffee "Java."
It is recommended to watch the sunrise from the top of Mount Bromo, an active volcano in Java, which is always full of visitors. Other options here include trekking through the jungle and explore the hidden caves and stunning waterfalls.
You can also visit one of the most famous attractions in Indonesia, the largest Buddhist Borobudur temple complex in Java, which is also a UNESCO World Heritage Site with its 72 sculpted figures of Buddha. UNESCO protected gorgeous temple Candi Prambanan is a massive Hindu temple from the 9th century and will leave you speechless with its charm.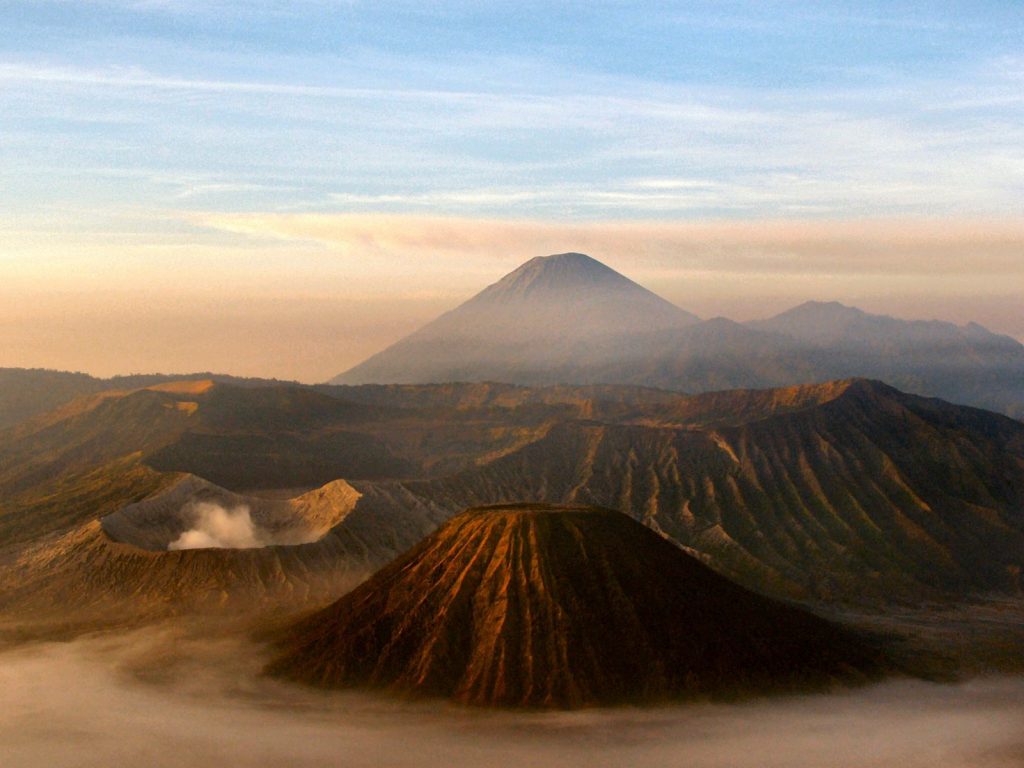 Jakarta
Jakarta is the capital of Indonesia, which is very often the entry and exit point for travelers, but it is definitely worth spending a few days in this one of a kind city. You can learn more about Indonesian history and culture in the old town and at the port.
It is worth visiting Menteng, the famous flea market where you will find a huge range of arts, crafts, and textiles. You can take a day trip to the Thousand Islands which are considered as part of Jakarta and will provide some beach time in the city.
 The most famous monument in Jakarta is Monas Tower, which is the symbol of independence declared in 1945 after years of Dutch colonial rule. Since Indonesia is made of thousands of islands and 26 provinces, it is impossible to travel the entire country in one shot, for that reason it is a great idea to visit Taman Mini Indonesia Indah which is a park arranged according to provinces where you will also find traditional homes and learn more about the Indonesian culture, costumes and diversity.  Undeniable Jakarta is one of the best places to visit in Indonesia.
Another site in Jakarta you might want to visit is the Istiqlal Mosque, which is a gigantic structure and the largest mosque in Southeast Asia with a capacity of 120,000 worshippers.
Indonesia truly is a special land on earth with so many wonders to offer to travelers seeking exotic vacations.
This is a country ready to offer something to everyone; iconic rice paddies, majestic beaches, picture-perfect landscapes, and unique Indonesian culture. So many holidaymakers travel all the way to Indonesia specifically for yoga retreats and holistic health centers.
You can be sure to have memorable vacations in this Southeast Asian piece of paradise.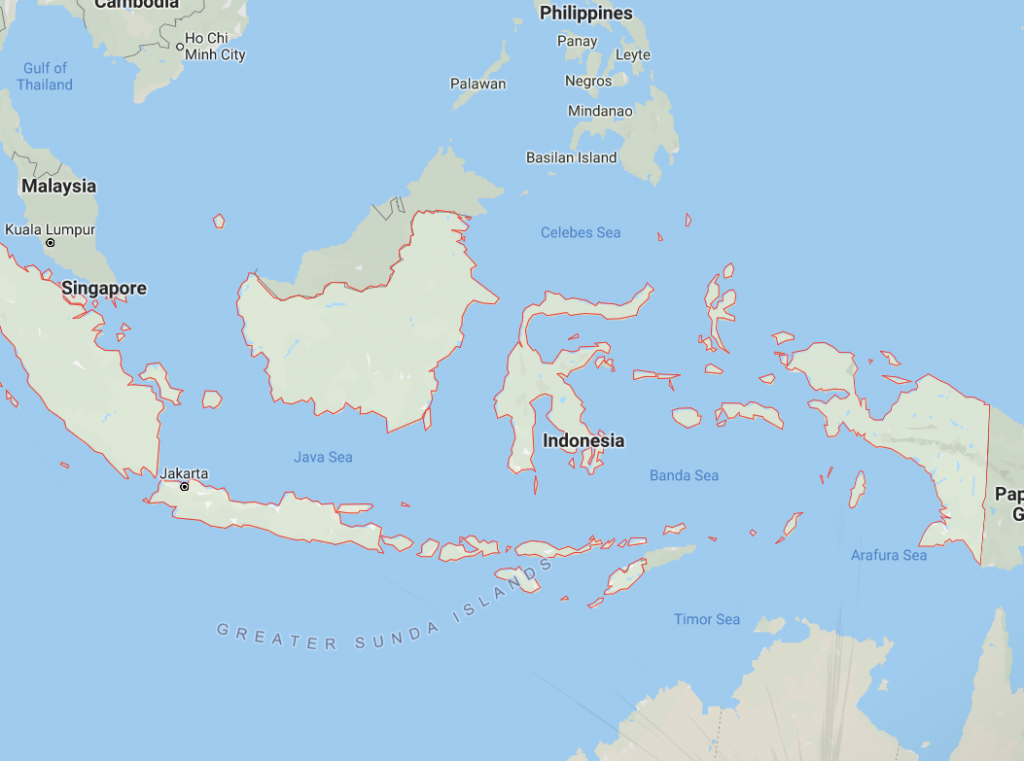 See our web destinations for "things to do".
Read also: Indonesia Intinerary