Things to do in Indonesia. Indonesia, located in South East Asia, is the largest island country in the entire world. Consisting of more than 17,000 islands, Indonesia stretches from Aceh in the north to Papua in the southeast. Blessed with a tropical climate, rich cultural and historical heritage, and delicious cuisine, Indonesia is one of the top travel destinations in the world. There is so much to do and see here that it would be challenging to name a few. Whether you're aiming to discover historical sites or searching for fun activities, here are several options of things to do in Indonesia to create unforgettable memories.
See Indonesia map at the end of the article.
Explore Yogyakarta
Yogyakarta is considered to be the soul of Indonesia and the cultural and artistic center of the country. It is also the epicenter from where you can start exploring most of the important sites in Indonesia, such as the temples of Prambanan and Borobudur. This city is surely worth listing as one of the places to visit in Indonesia. It is a lively city with a unique mix of the old and the modern.
There are plenty of restaurants and cafes all around, always crowded, especially on weekends. You can discover some local habits and ancient cultures, such as the production of batik, incredible rituals, and traditional music. You will surely enjoy the hospitality of the locals and get acquainted with the traditional Indonesian lifestyle.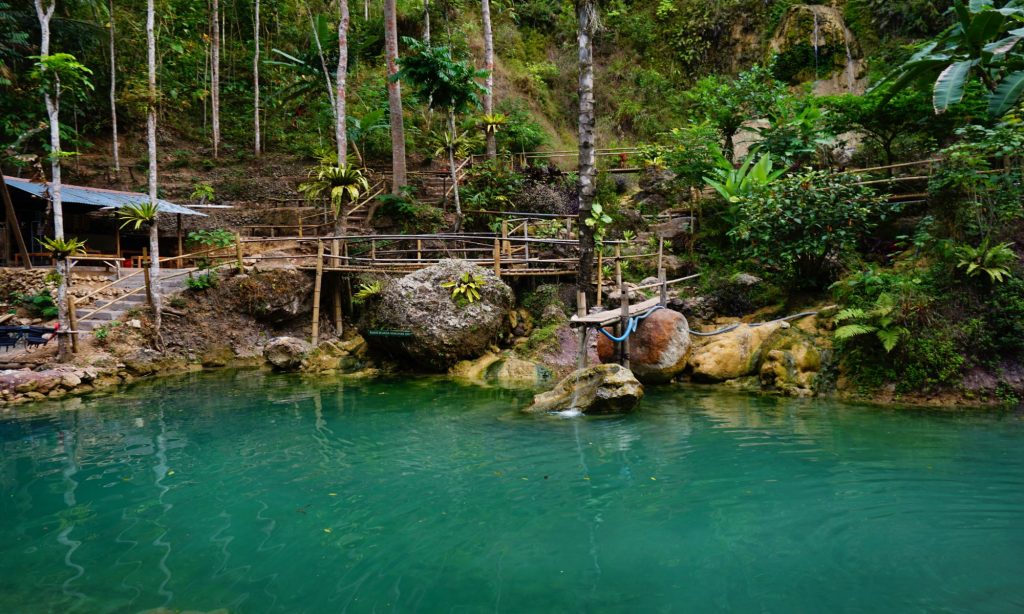 Visit Borobudur Temple
Borobudur, located not far from Mageland, deserves special attention too and is surely a place worth visiting when in Indonesia. As a matter of fact, Borobudur is the world's biggest Buddhist monuments preserved from the 9th century and is also a UNESCO World Heritage Site.
The monument has a central dome surrounded by 72 sculpted figures of Buddha. The surroundings of the monument are splendid; hills covered in rice fields and palm trees one won't get enough of gazing. There are even a couple of luxurious hotels in this area offering picture-perfect views of nature and the temple.
Many travelers visit Borobudur very early in the morning to admire the sunrise, which is simply indescribable. It is quite easy to book sunrise tours to Borobudur from the main cities in Indonesia. So, certainly include this site to your list of things to do in Indonesia.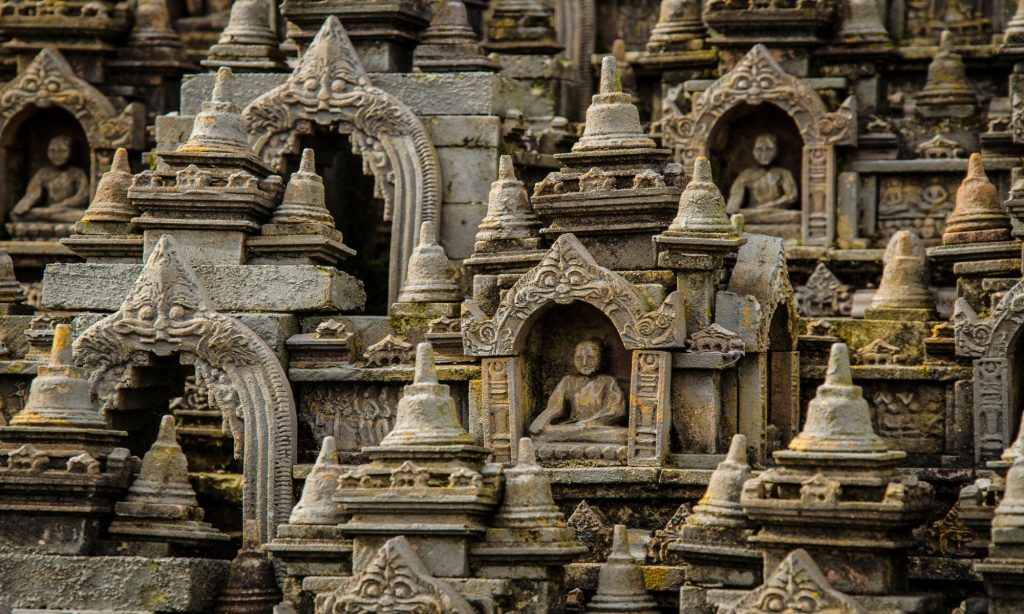 See Indonesia map at the end of the article.
Visit the Volcanoes in Bandung
Indonesia is a country with numerous volcanoes scattered across the islands. One of the most epic ones is Tangkuban Perahu, located in the north of Bandung, which is an active volcano last erupted in 1969.
The astonishing thing about it is that it is still possible to capture smoke coming out of it. This active volcano has a distinct shape, resembling an upside-down boat. This shape was caused by the collapse of its walls due to the weight of the ashes. It is possible to walk around the entire area and admire the incredible views.
Not far from Tangkuban Parahu is located another stunning crater called Kaway Putih, which is 2300 meters above sea level. It is a beautiful place surrounded by an astonishing green lake that has surreal beauty.
Experience Indonesian Gastronomy
Indonesia is a country rich with unique gastronomical delights, which are certainly worth tasting during your visit. If you don't know where to eat, visit the restaurants' area in Bandung.
There are so many great restaurants to choose from and also just to experience the Indonesian lifestyle and perhaps take a cooking class. One of the best dining options in Indonesia is The Peak, which has a nice location with delicious food and a wide selection of wines. You might as well catch great music night. Another great restaurant in Bandung is Dusun Bambu, one of the places locals visit too. It is located on a hilltop with splendid views. Not only is the food great here, but there are as well some entertainment options in the area.
Very close to it you can find an amusement park which is one of the main tourist attractions in Indonesia. It is particularly packed with locals over the weekends, a great opportunity for you to witness local lifestyle and spirit. Are you looking for a wilder atmosphere to dine? Visit Kampung Daun, surrounded by a dark green jungle and bamboo forests. The restaurant has a unique ambiance and offers a lovely Indonesian tourist experience.
There are some small huts you can choose to have your meal served and enjoy the surrounding area. The food is certainly delicious, and you will get a truly Indonesian experience as a bonus.
Visit Komodo Islands
Some of the most incredible places to visit in Indonesia are the Komodo Islands, UNESCO World Heritage Site, resembling heaven on earth. They are located in East Nusa Tenggara, close to Labuan Bajo.
These islands are quieter compared to the other parts of Indonesia, so you can be sure to find a peaceful time on Komodo Islands. It is also great for adventurers seeking some exotic time in Indonesia.
One of the highlights of Komodo islands is the National Park home to the dinosaur-like Komodo Dragons on land. There are more than 5,000 Komodo Dragons, the finest Indonesian flora and fauna. The park is made up of three main islands –Komodo Island, Rinca, and Padar, along with smaller islands all around.
The islands are also excellent for scuba diving. As a matter of fact, Komodo Islands are on the list of the 7 New Wonders of Nature.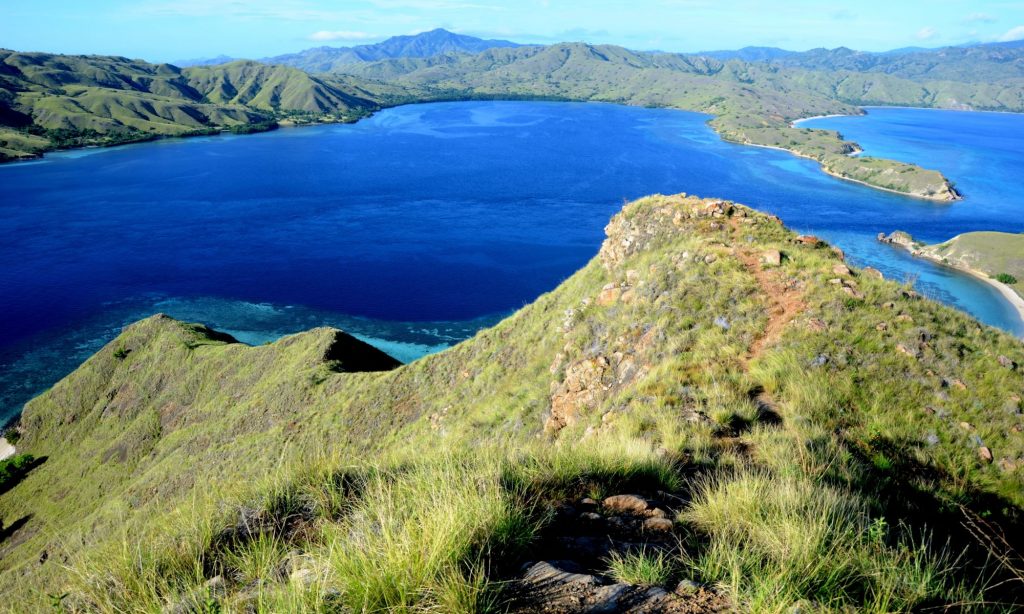 Indonesia is one of the most unique Southeast Asian countries with so much culture and history hidden on its islands. When making a list of things to do in Indonesia, one may get lost on where to start and how to manage it all if the length of stay is short.
Above, we listed some of the greatest things to do in Indonesia to understand the gist of the country as well as enjoy some fun and adventurous time during your holidays. You can definitely consider visiting these places and experiencing the local Indonesian life to make sure to build lifetime memories.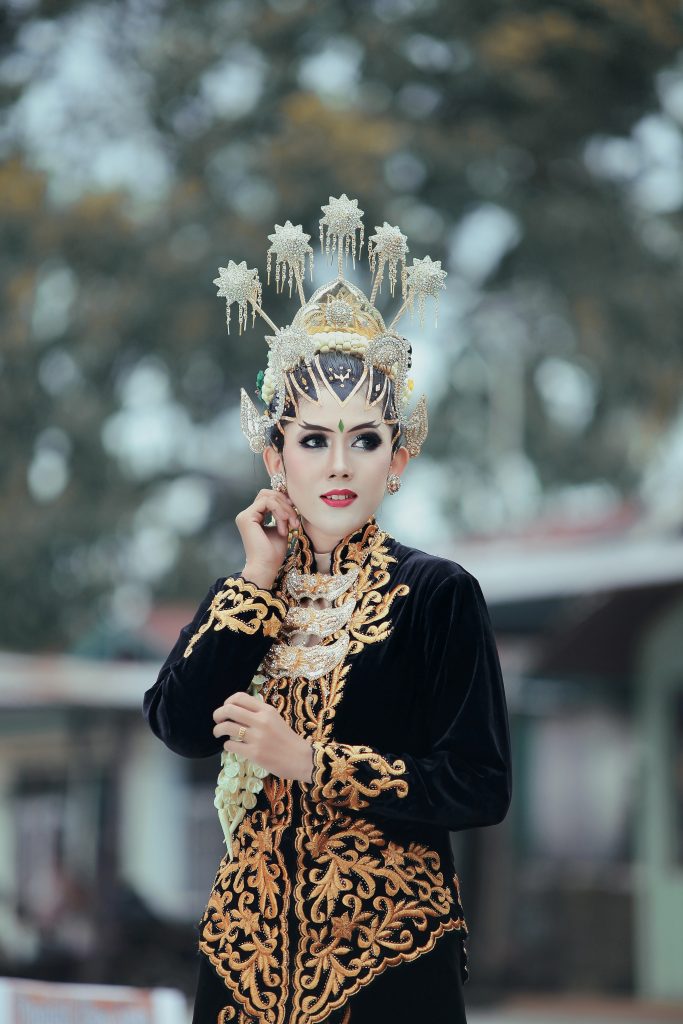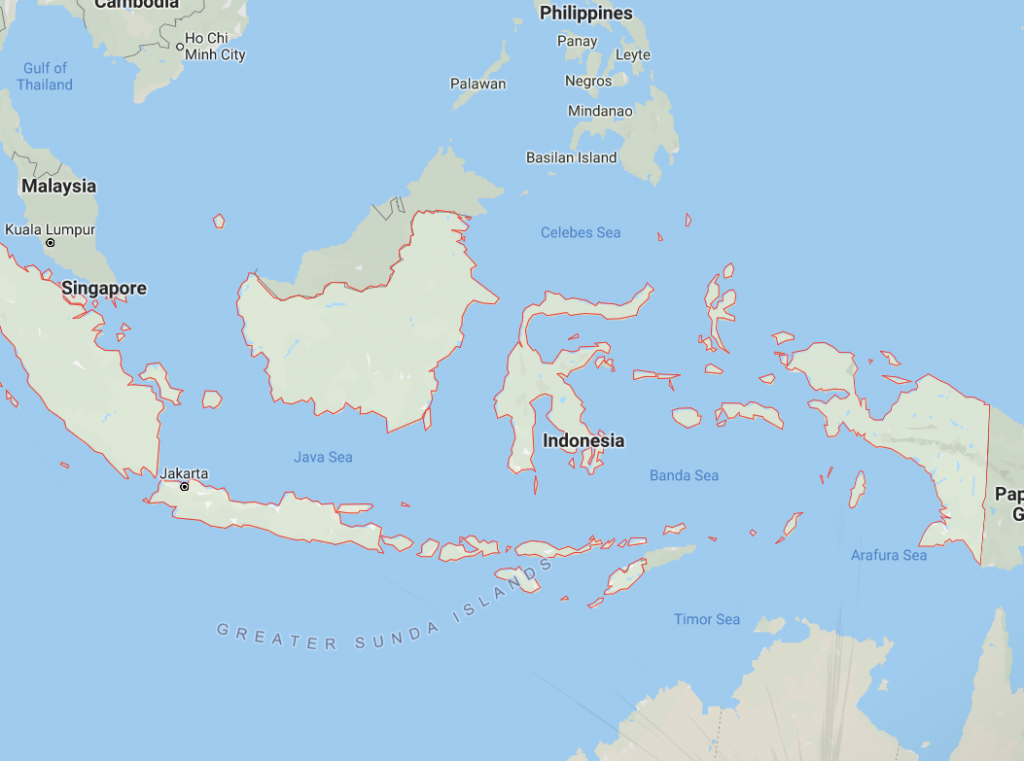 See also our web destinations for "things to do!!"
Read also: Best places to visit in Indonesia, Indonesia Itinerary 7 days.