Best Places to visit in April. Spring, especially April, is one of the best seasons to travel to enjoy the mild weather and the cool breeze in so many charming places in the world. What better spring indicators are there if not beautiful flowers and blooming trees.
To get the most of this beautiful season, you can travel to Aomori, Japan, to admire the cherry blossoms or rather head to California's Newport Beach to enjoy some lazy time at the most amazing beaches in the world before summer crowds arrive.
Western Australia is another tourist hotspot, especially in spring. The surfers would adore the weather and the ocean waves. Perth is amazing to visit in April, particularly for its entertaining festivals taking place in spring.
Europe is not any less beautiful either. Italy is great at any season, although if you're planning to travel in April, Venice is the most romantic and mysterious city out there you could visit. All these recommended locations will be thoroughly discussed below.
Aomori, Japan
There is probably nowhere else as beautiful in April as in Aomori. Japan has been listed as a top travel destination so many times due to its hot springs, stunning mountains, and incredible cherry trees.
Located on the north of Honshu Island, Aomori is covered with cherry blossoms in late April – early May. This beautiful season never remains unnoticed even by the locals. The Hirosaki Sakura-Matsuri Cherry Blossom Festival taking place each year celebrates the colorful blooms, and attracts thousands of visitors. Around 3000 beautiful trees bent from the weight of the flowers give extra charm to the location and amaze the visitors.
Aomori, as beautiful as it is with the cherry trees, is also rich with some incredible archaeological sites. Sannai-Maruyama Ruins preserved from around 5000 years ago is definitely worth visiting.
Travelers are also recommended to visit the Aomori Museum of Art where can be found Japanese contemporary and traditional pieces of art. Aomori is also a perfect base to discover some other Japanese treasures around. Hoshino Resorts KAI Tsugaru is an excellent location for hot spring ryokan and apple-scented baths. Undeniably Aomori is one of the best places to visit in April.
Map of Aomori Japan Travel guide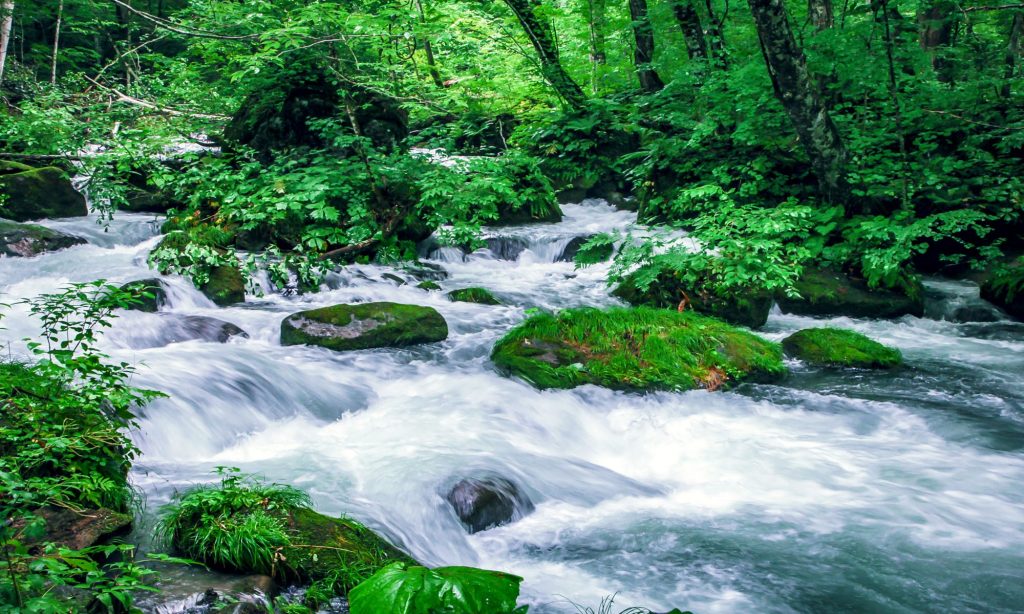 Perth, Western Australia
April is a great time to visit Australia, especially in Perth. The stunning shores with miles of beaches welcome swimmers and surfers to catch some waves as well as explore the city's treasures.
One of the world's largest parks, Kings Park, is located in the city of Perth, is an excellent location to walk around, relax, and admire the Swan River. To dive deeper into the city's history and culture, it is highly recommended to visit the Perth Cultural Centre. When in Perth, it is a must to visit Elizabeth Quay's water park and the cafes where a good time is simply guaranteed.
Perth is an excellent base point to explore some other great tourist attractions in Australia. Rottnest Island is only a short ferry ride from the city where you can find some of the most stunning beaches and bays in the world. This area also has some amazing coral reefs perfect for snorkeling and scuba diving.
Perth is great visiting in April because of the Fremantle International Street Arts Festivals that take place to present local entertainment, culture, music, and theatre.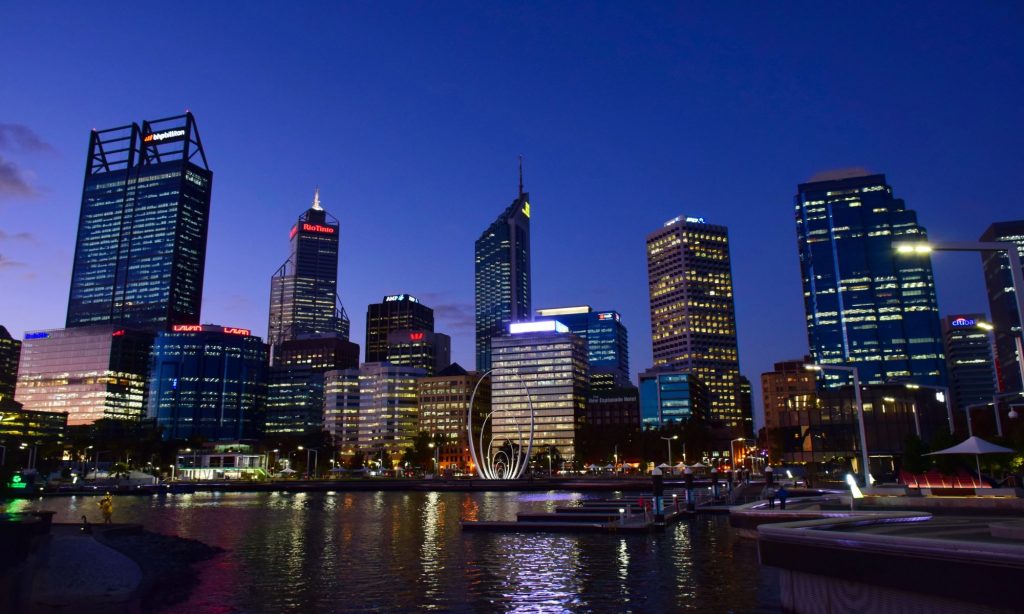 Newport Beach, California
Newport Beach, located south of Los Angeles set along California's Orange County Coast has some of the world's most spectacular beaches and shores. April is the most perfect time of the year to visit here when dolphins and other rare ocean species can be captured.
The best way to admire nature in this area is by going on boat trips from Newport Landing. From April 25 until May 2 the Newport Beach Film Festival featuring the best of classic and contemporary films from around the world takes place which is another good reason for you to travel to this majestic location in April.
Newport Beach is excellent for families traveling with kids also because of the Balboa Fun Zone amusement park with rides and games. The area is full of many entertainment options matching any traveler's needs. Shopping lovers can head to Crystal Cove Shopping Centre, where all the stores and boutiques are located.
It is advised to book accommodation in the former city hall area where many luxurious hotels and resorts are, such as Lido House, Autograph Collection, and Balboa Bay Resort, offering private cottages, pools, and spa facilities.
Map of Newport Beach California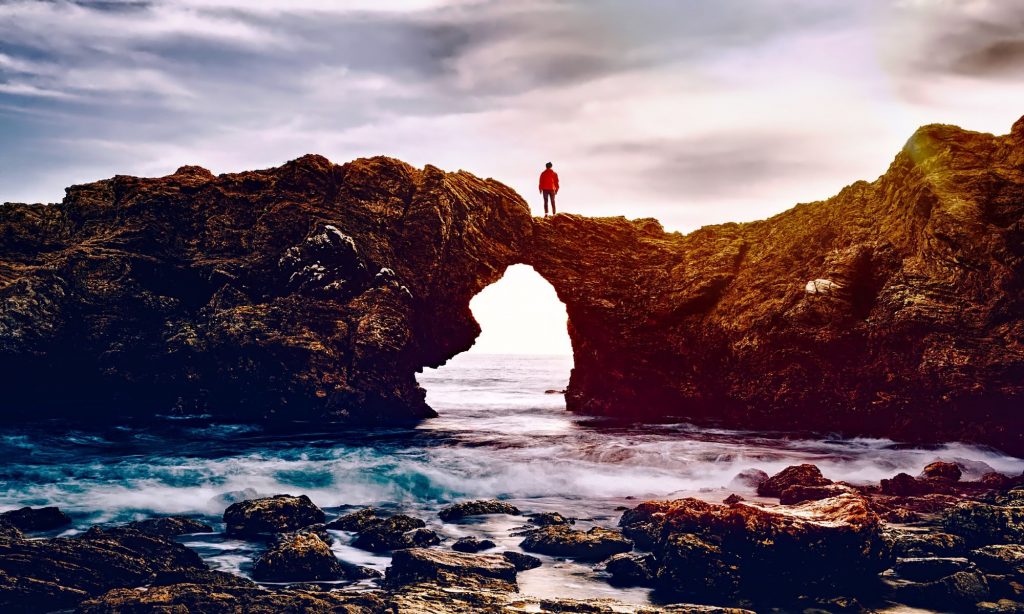 Venice, Italy
Italy, particularly the romantic and historic city of Venice, is perfect to visit in April. The weather is great to stroll around the narrow lanes and streets of this old city and discover many hidden spots. The canals and gondolas will make you feel the mysterious ambiance of this majestic city.
You can start exploring Venice from St. Mark's Square, which is a touristic hotspot and a meeting point for the locals. Make sure to be here on April 25, the day when Venice celebrates St. Mark's feast day with the Festa di San Marco featuring regatta and other interesting festivities all around the city.
When in Venice, it is important to visit Doges Palace to dive into the city's history and fascinating architecture. Don't miss getting a gondola ride, the symbol of beautiful Venice. The sailors' traditional Italian serenades will make your trip even more memorable.
For the best panoramic view of the city, make sure to stroll around the Rialto Bridge. There are as well some cruise options around Venice. It is very easy to visit nearby cities such as Athens or Monaco.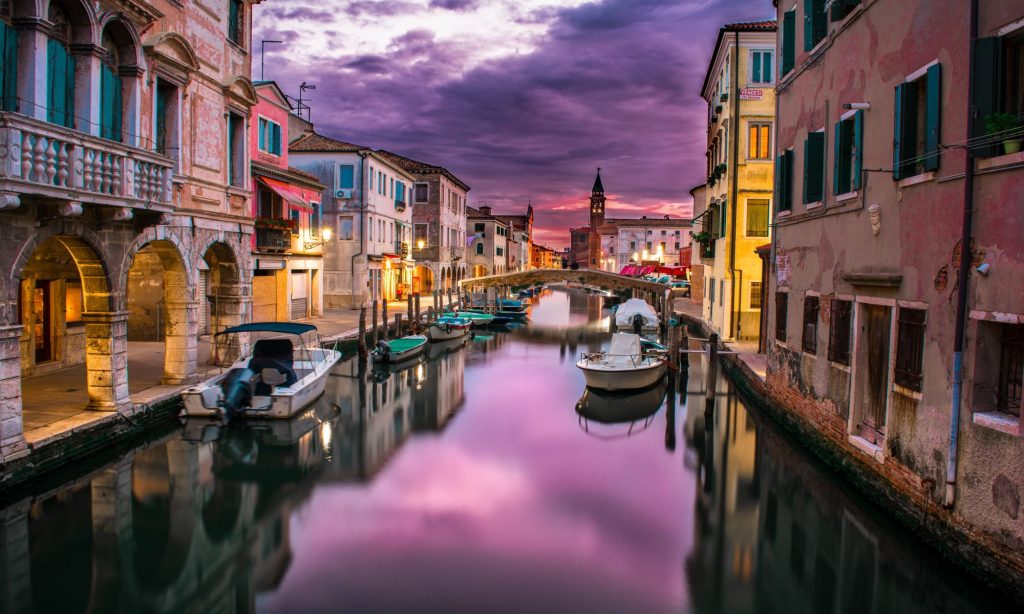 Visiting new destinations is amazing, and sometimes the weather has to be strongly associated with your travel itinerary to make sure it doesn't ruin the vacation you've been planning.
Of course, there are so many holiday destinations in the world that are advised to visit in summer or wintertime. Of course, there are also so many amazing countries and cities in the world that the mild weather is the best to explore the historical and cultural sites or simply enjoy the gentle breeze by the beach.
April is one of the best periods of the year to visit certain destinations, especially if you're trying to escape the summer crowd and wish to have quiet vacations. Above, we went through some of the most amazing places to visit in April to have memorable vacations.
See our web destinations for "things to do!!"
Read also: Best beach vacations