Reasons to visit Greece. Greece is an all-time classic travel destination with a rich history, stunning beaches, breath-taking sceneries, and an energetic lifestyle.
There are so many reasons to visit Greece that it would be tough to name a few. The highlight of the country is, of course, the Acropolis with irreplaceable Parthenon, which serves as the symbol of Athens and Greece.
Of course, the Greek islands are another point of interest in the country, not just for visitors but also for holidaymakers rushing to find perfect summer vacations. If you're planning a travel itinerary to Greece and wish to find some exciting things to do, here is a perfect list of reasons to visit Greece and tips you could use to plan your trip.
Acropolis and the Parthenon
When thinking of Greece, the first thing that comes to mind is probably the iconic view of the Temple of the Parthenon. It is truly the symbol of Greece serving as a reminder of the ancient land.
Acropolis perched on top of a rocky hill preserved from 2,500 years ago leaves the visitors speechless with its proud look and all the history behind it. After all, it is to be one of the wonders of the ancient world that symbolizes some of the highest achievements of humankind.
Get ready to discover some of the most antique monuments here. One of the most prominent ones, The Parthenon Temple, dedicated to the goddess Athena is considered the world's most exceptional Doric masterpiece. Other incredible sites are Erechtherion, Arrhephorion, and of course, the Temple of Athena Nike.
Don't miss the Acropolis museum. See the Virtual tour
Location map of Acropolis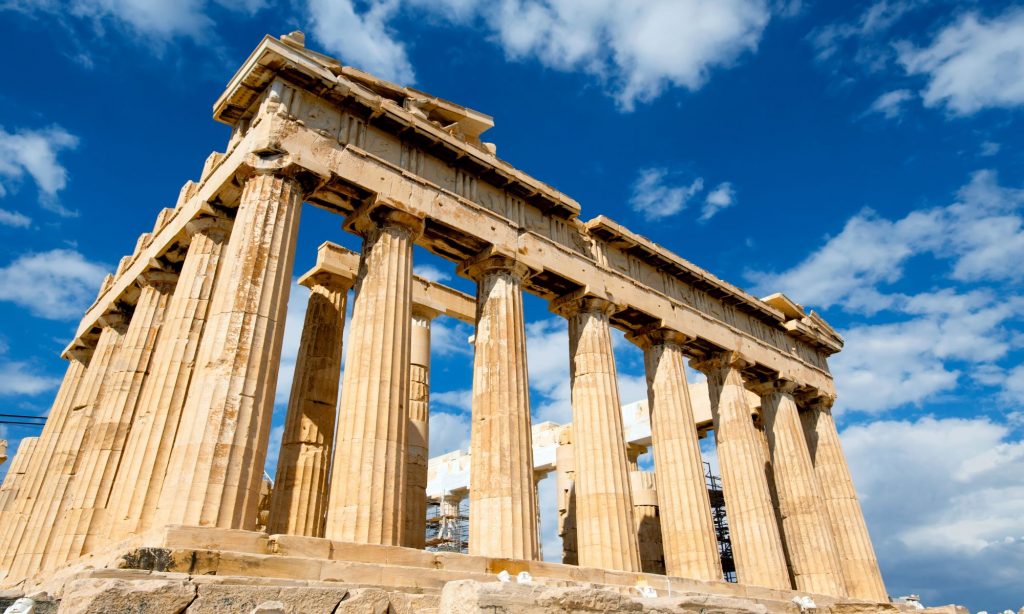 Greek Islands
We all know that Greece is a little piece of heaven on earth. It's astonishing to know that this country has around 227 inhabited islands, and all are equally beautiful and unique.
Another great reason to visit Greece is undoubtedly the gorgeous islands. The Greek Islands are top holiday destinations in the world hundreds of thousands of travelers rush to visit every year.
One of the unique Greek Islands is Santorini, a perfect destination for honeymooners, romantic sunset views, gentle Aegean breeze, and super delicious food. The island has experienced a volcanic explosion around 3,500 years ago, which resulted in black-sand beaches and mind-blowing shades of cliffs. Santorini is pretty known for its wine as well. You can enjoy the taste of crisp, dry white wine and enjoy incomparable views of sunset on this romantic island.
Map of Santorini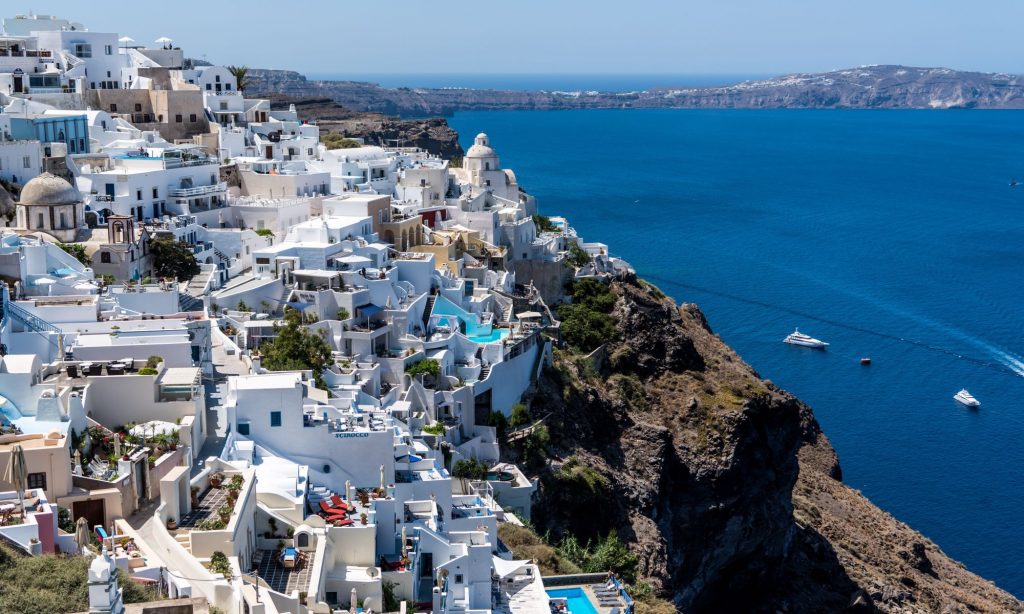 Mykonos is another famous island in Greece pretty much known as a glamorous party island not just in Greece but all over the world, leaving Ibiza in the shade. So many young travelers choose to visit this Cycladic Island, particularly knowing that it's the best Greek island for nightlife. You can be sure to find beach bars full of tourists and house music bouncing from all corners.
Map of Mykonos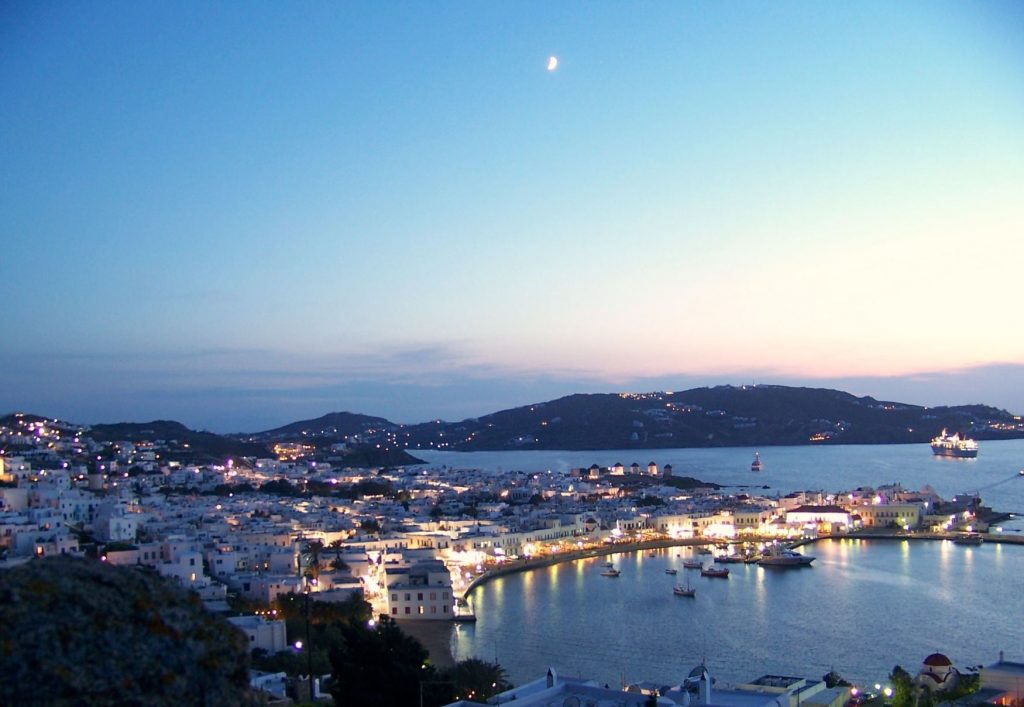 Corfu is one of the best Greek islands beautifully surrounded by green forests and picturesque mountains. It will take one's breath away with its excellent weather, turquoise seas, and multi-cultural monuments and history. It is the queen of the Ionian Islands, which is a beautiful blend of Venetian, British and French colonial influences. 
Map of Corfu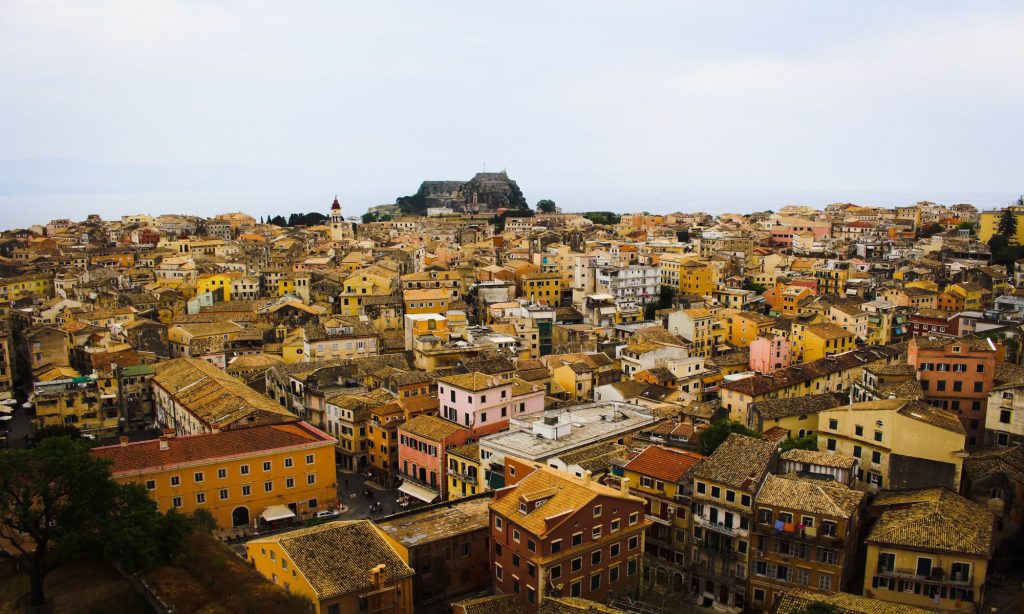 Greek Gastronomy
One of the best ways to understand a country's culture and local lifestyle is through discovering the national cuisine. 
Greek gastronomical delights are a great reason to visit this country. Rich in authentic flavors and spices coming from centuries ago, the mouth-watering food in Greece will leave you speechless.
The famous national dishes in Greece are Moussaka, Souvlaki, local Greek salad with Feta cheese called Choriatiki, and much more. Feta is a famous cheese in Greece. It is to be the country's national cheese made of goat's milk dating back to the Homeric ages.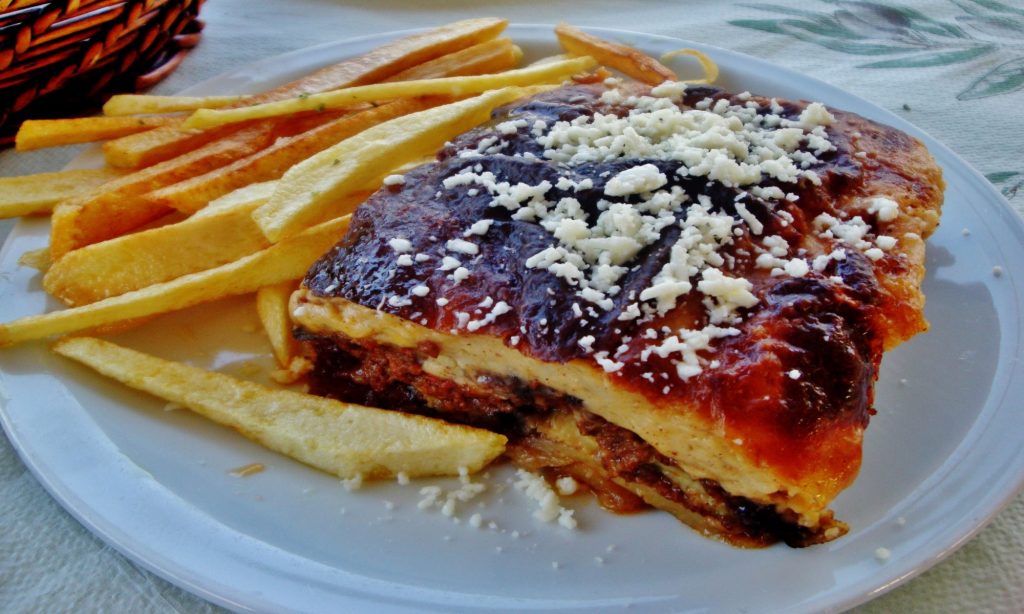 Another key to Greek cuisine is the extra virgin olive oil used in most dishes in Greece. Of course, we can't forget about the national alcoholic drinks in Greece, such as Ouzo, widely popular among locals. When it comes to Greek wine, it is worth trying.
The classic white Assyrtiko or sweet Vinsanto from Santorini are two of the best ones. Some other great options are the local house wines from Lesvos, Rhodes, and Kefalonia.
One of the best Greek reds is Xinomavro and among whites – Moschofilero. If you spent most of your vacations in Crete, consider local Raki or "tsikoudia" as the locals call it. Another great option is the sweet Rakomelo which you surely won't find anywhere else but Greece. You can try it in all tavernas in Greece.
Greece is also famous for its local liquor. If you want to get something sweeter surely consider Mastiha liqueur which originated from the island of Chios.
Olive Products
Olives serve as another symbol of Greece and are to be one of the reasons to travel to Greece. Olive oil is the main ingredient of traditional Greek dishes and is one of the healthiest products too.
There is a variety of Greek extra virgin olive oil options with exceptional quality made of various sorts of olives. You can as well go for a few packs of them flavored with different local Greek spices. Not only are olives in active use in Greece, but also the olive tree wood.
The cultivation of the olive tree in Greece dates back to the Bronze Age Crete, which was around 3500 BC. This tradition still exists in the everyday life of this ancient country.
The Flea Market in Monastiraki, Athens, is full of various right quality products such as sandals, kitchenware, and so much more. Those are also excellent gifts that can serve as souvenirs from Greece. 
Another great olive product is the local Greek soap, which is originated on the island of Crete and can be found everywhere in Greece. These 100% natural products are excellent for sensitive skin and have a great scent.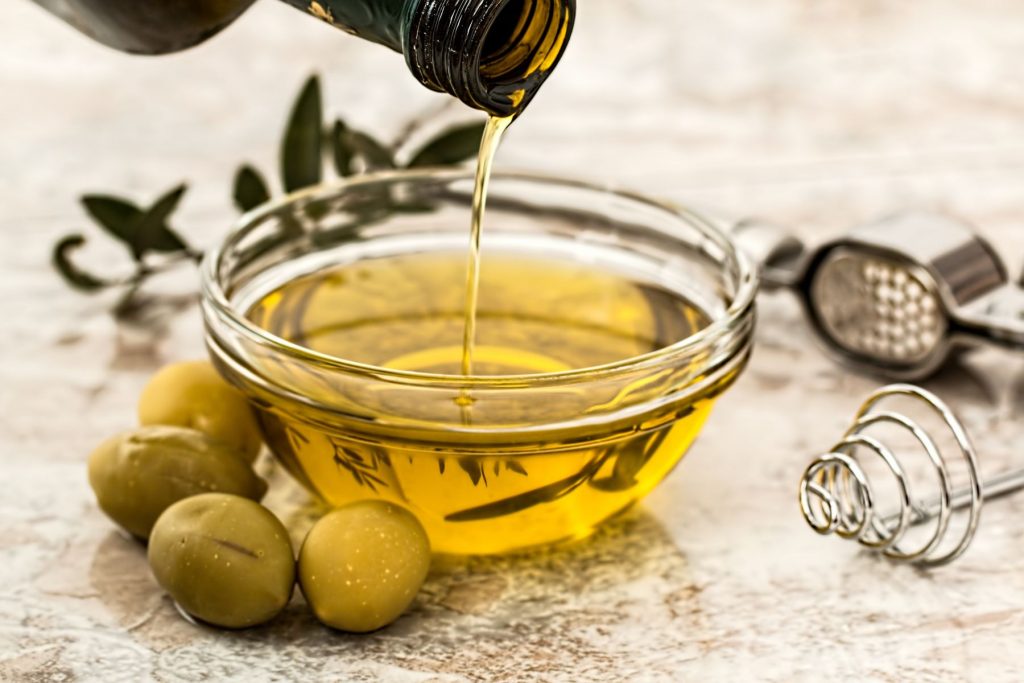 You can follow the Greeks' advice and use olive products in your everyday life, which is said to increase longevity!
See also our web destinations
Read also: Best Greek Islands for Food