Best Greek Islands for food tasting. Greece is one of the most incredible countries in the world, standing out with its unique culture, hospitable people, and delicious cuisine.
The secret to the tasty Greek dishes is in the local ingredients and spices that originate from various Greek cities and islands. It is tough to separate places where the food is the best since it is delicious everywhere.
All the traditional Greek tavernas serve traditional souvlaki, fresh seafood, and local Greek salads for a healthy diet. Below are listed some of the best Greek islands for food.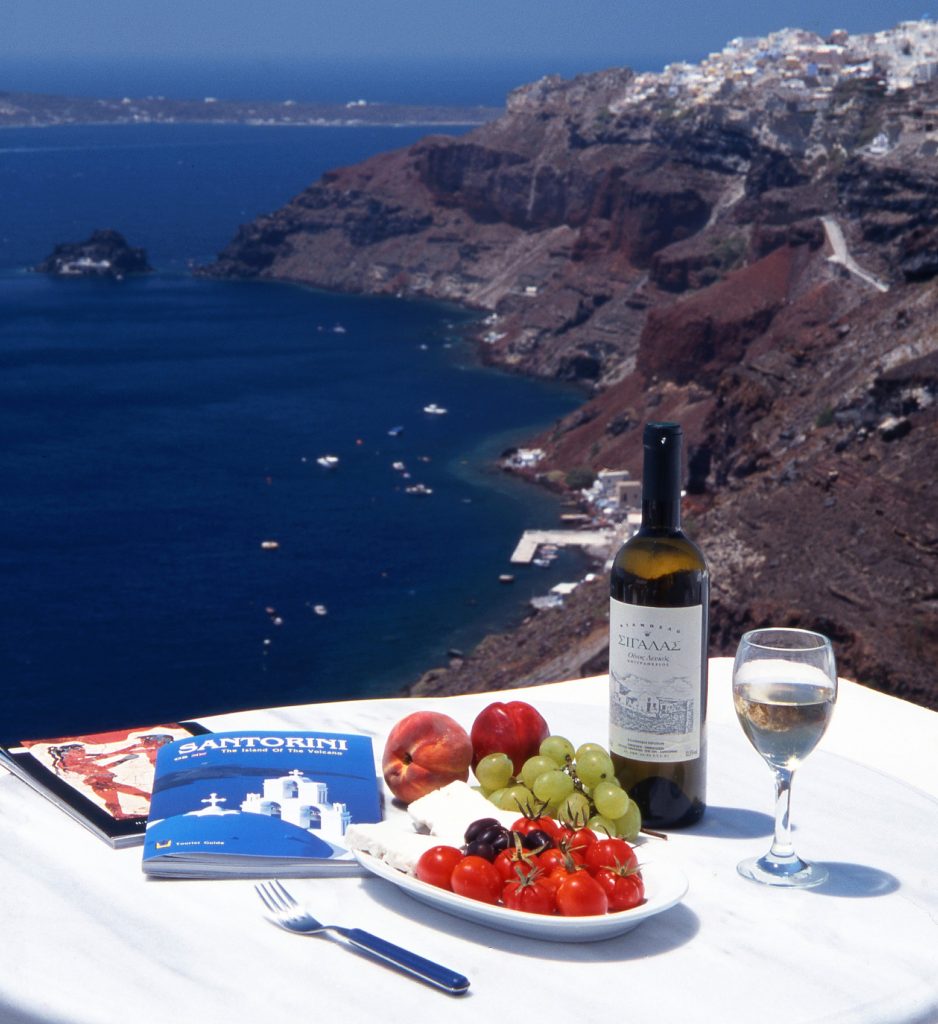 Crete
Crete is always known as the birthplace of many unique spices, and ingredients Greeks use in their kitchens. Due to its remote position and size, the island has a tremendous and remarkable cultural and traditional heritage.
Crete blessed with intense sun and weather conditions, which contribute to the organic products be tastier. Bougatsa, for instance, is a traditional Greek pastry with semolina custard filling, which is the best in Heraklion. Great to have it for breakfast.
Another Cretan obsession is Chaniotiko Boureki made of zucchini, Kaltsounia – sweet cheese pie and Dakos, which is barley rust topped with fresh tomatoes. Of course, Crete being a mountainous land is home to a large number of herbs that you can not find anywhere else in the country. A unique type of oregano, Dittany grows here, which is used in teas and heals stomach aches.
Another spice is Stamnankathi, widely used in Greek dishes. These are only a few of the best recipes coming from Crete, which you should make sure to include in your foodie itinerary in Greece.
Map of Crete
Santorini
Santorini, one of the most iconic islands in Greece, welcomes millions of visitors worldwide every year. Besides the interesting historical facts, the island has such as the volcanic geology and remarkable sunsets, and travelers also rush to this island to taste the delicious food and wine on Santorini. 
The island has a unique ecosystem rich in minerals, a large variety of vegetables and fruits grow here. Some of the unique ones are white aubergines, tomatoes, and fava, yellow peas. Santorini is also known for its high-quality wine. The most famous wine in Santorini is Assyrtiko, which you surely shouldn't miss tasting.
Viticulture is so developed here that Santorini is also known as a top wine tourism destination globally. You can visit local vineyards to witness the entire winemaking process as well as taste it. 
The island is a hotspot for luxurious hotels and sophisticated restaurants and tavernas. You can experience plenty of exceptional dining opportunities to taste local Greek food and drinks.
You can find many luxury holiday villas that feature top-class vacations. For renting  Private Luxury Villas Santorini, you can check over 200 properties of RNT Maclaren.  See the collection.
Map of Santorini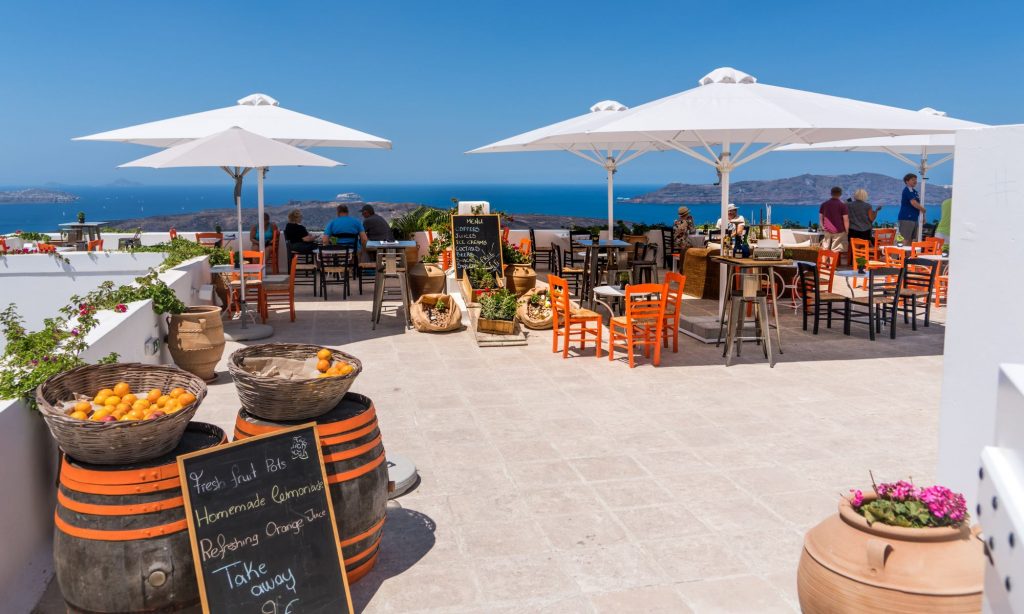 Kefalonia
One of the most remarkable islands of the Ionian is Kefalonia, which is famous for its pristine beaches and azure waters and mouth-watering gastronomical delights.
Despite the Cycladic islands, the Ionian is blessed with lush and green nature, allowing several organic products to grow here. Throughout the centuries, these islands have experienced some cultural influences. Corfu, for instance, has a vast Italian heritage, whereas Kefalonia has the best wine in the region.
The most famous wines in Kefalonia are Robola, White Muscat, and Mavrodaphne, thanks to a wide variety of grapes. To explore more about the wines on the island, you can hop on one of the wine tours to witness the vineyards and winemaking processes. Here are some of the finest wineries: Orealios Gaea , Petrakopoulos winery, Gentilini, Sklavos winery, Foivos, and Haritatos Vineyard,
As for food in Kefalonia, the island is famous for some traditional products such as local honey, sheep yogurt, and extra virgin olive oil. Some of the local dishes are the meat pie and Bakaliaros with Agliada. All over Greece, Kefalonia is one of the leading cheese production spots. The most traditional Greek cheese Feta prepared from goat milk made here. Kefalotiri's hard paste cheese comes from Kefalonia, which is perfect on top of spaghetti.
Map of Kefalonia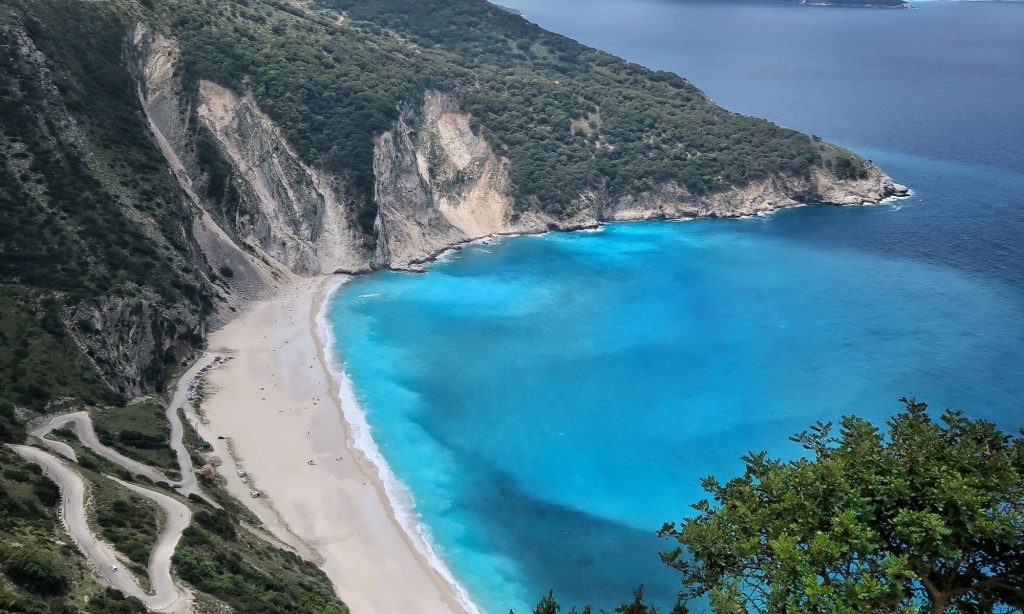 Chios
Chios is one of the most amazing and underrated Greek islands. Located closer to Turkey than most Greek islands, Chios is often called "the fragrant isle" due to its abundant citrus and fruit groves. Besides the sweet fruits and vegetables growing on this island, Chios is known for cultivating mastic or Mastiha called in Greek.
Mastic, which is the sap of the Pistacia lentiscus tree, is considered to be the island's wealth. In the 1300s, when the ingredient was discovered, it was established that it has digestive powers and specific flavoring used in various dishes and drinks. Till today, merchants grow and cultivate this magic sap in little villages such as Masticochoria, Pyrgi, Mesta, and Olympi.
To find out more about this secret ingredient, you can as well visit the museums on the island and join group tours to explore more. You cannot stay indifferent to all the mastic-flavored products sold on this island.
Chios is famous for many Greek alcoholic drinks such as fig raki, Chian mastic ouzo, and wine. Dried olives, honey, and mushrooms are characteristics of Chios island too.
You can find all the Mastiha products on line in the Mastiha shop.
Map of Chios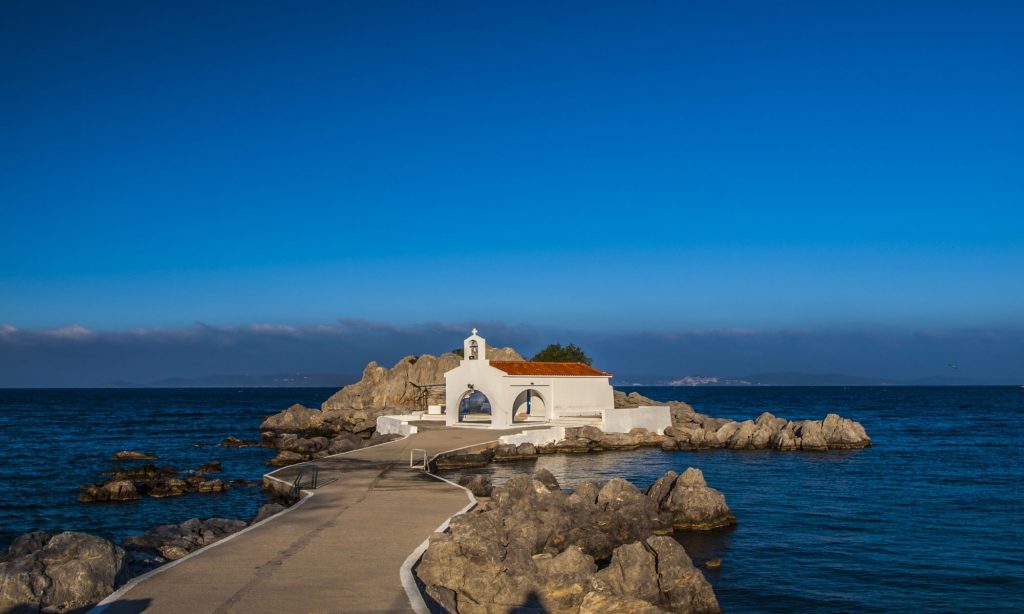 Sifnos
Sifnos, a quiet tiny island very close to Athens, is a perfect destination for a weekend getaway even for Athenians. This island is an ideal example of Cycladic cuisine, which is one of the richest in Greece.
The freshly baked bread and biscuits on this island will make it hard for you to pass by and not taste. Besides mouth-watering pastry and sweets, Sifnos also stands out with its fresh fish and seafood. The fishing village Hersonissos is known for its best quality catches, which you can find in the local tavernas.
It's no surprise that Sifnos hosts the Cycladic Gastronomy Festival every year, which takes place in September. So if you visit Sifnos in September, don't miss the chance to participate in this unique cultural event where you will enjoy the beautiful mix of spices and dishes.
You can find many luxury holiday villas that feature top-class vacations. For renting  Private Luxury Villas Sifnos, you can check over 200 properties of RNT Maclaren.  See the collection.
Map of Sifnos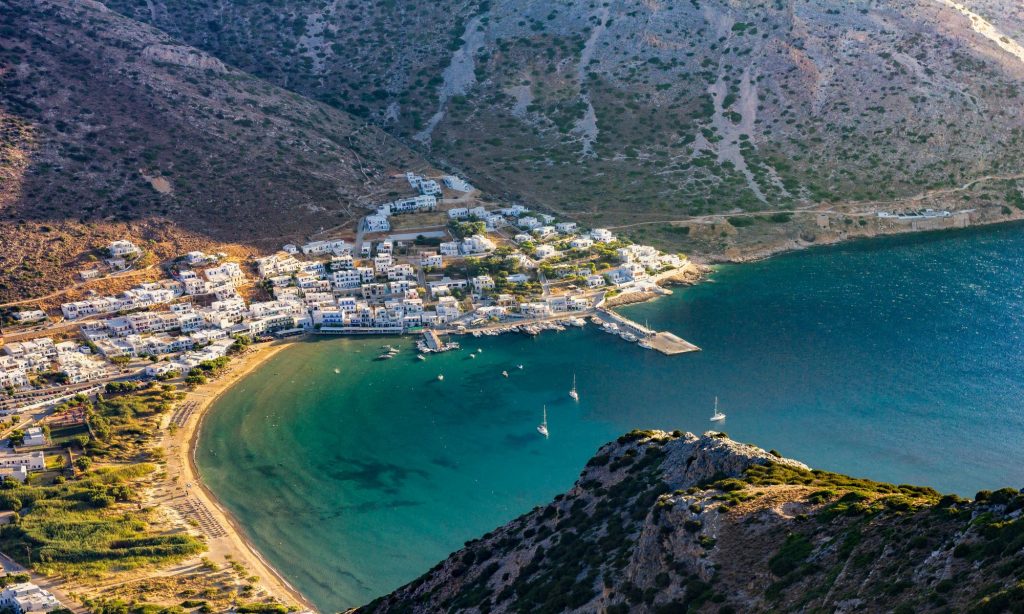 Greece is one of the unique countries in the world rich with a large number of gastronomical delights. Greek cuisine is famous in the world due to its secret spices and herbs, local extra olive virgin oil, and organic vegetables and fruits.
The Greek islands are rich with all these products, as well as fresh fish, seafood, poultry, etc. Millions of visitors from all over the world visit the Greek islands to enjoy the gorgeous beaches and taste the delicious food at the local tavernas.
Above, we have listed some of the most famous Greek islands for food standing out with ingredients and drinks you should not miss tasting when in Greece. You can create your travel itinerary to Greece based on these criteria and enjoy your Greek holidays to the fullest.
See also our web destinations Greece.
Read also Top best Greek Islands