Places to Visit in Maldives. Ever since Maldives was discovered, it has been one of the top beach vacation destinations in the entire world. There is indeed a whole list of reasons why it's so popular not only among honeymooners but also for families with kids, friends, and couples.
Along with 1200 islands, this island country stands out with its splendid shiny-sandy beaches, turquoise waters, picture-perfect overwater bungalows, and so much more. Whether you're looking for calm and quiet vacations on Maldives or seeking some incredible feelings in the open nature and underwater world, this is the place to go.
The best time to visit Maldives is from December through April when the weather is perfect for swimming and sun tanning, scuba diving, snorkeling, and exploring the country's cultural and historical heritage. Here is the list of the top places to visit in Maldives. So make sure to read through and include those to your travel itinerary for incredible Maldives.
See Maldive maps at the end of the article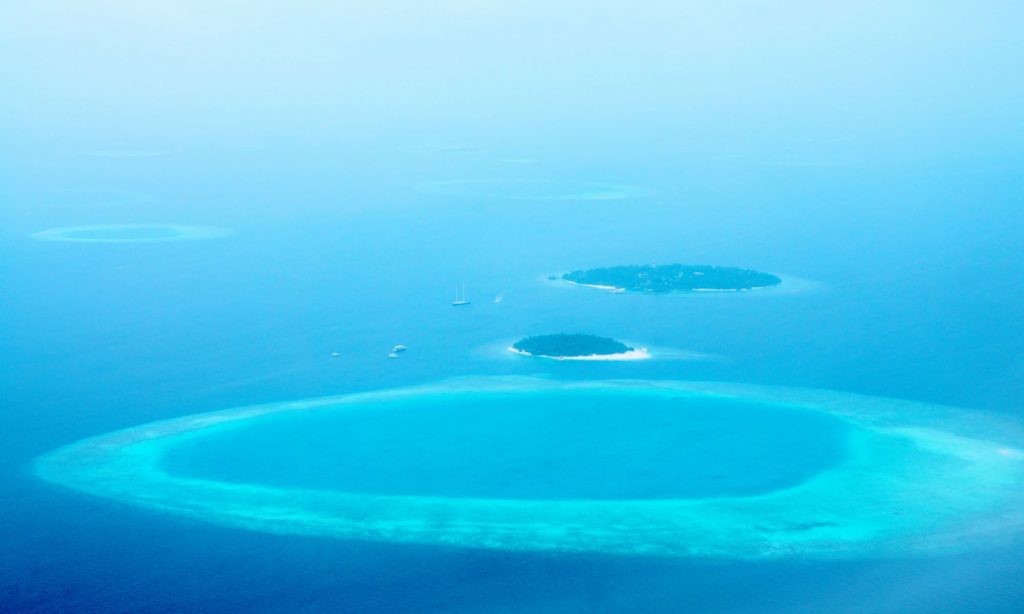 Male Atoll
North Male Atoll is the largest city and one of the most popular places in Maldives. Located on the southern part of Kaafu Atoll, Male Atoll has been the residence for the Royal Dynasties and is famous as the Kings Island. To understand the gist of Maldives, it is advised to visit Male's National Museum, Male Fish Market, and The Grand Friday Mosque. You will fall in love with the city's architectural buildings and narrow streets. There are plenty of restaurants, bars, and tourist attractions in Male.
The waters around Male Atoll are simply incredible and perfect for scuba diving and snorkeling. There are so many unique species of fish you will be amazed to see. There can be found plenty of scuba diving clubs in the city you can approach to arrange this exceptional experience for you. It is surely worth visiting Artificial Beach, the protected ocean pool, and indulge in underwater scooter riding, which is one of the most epic experiences in Maldives.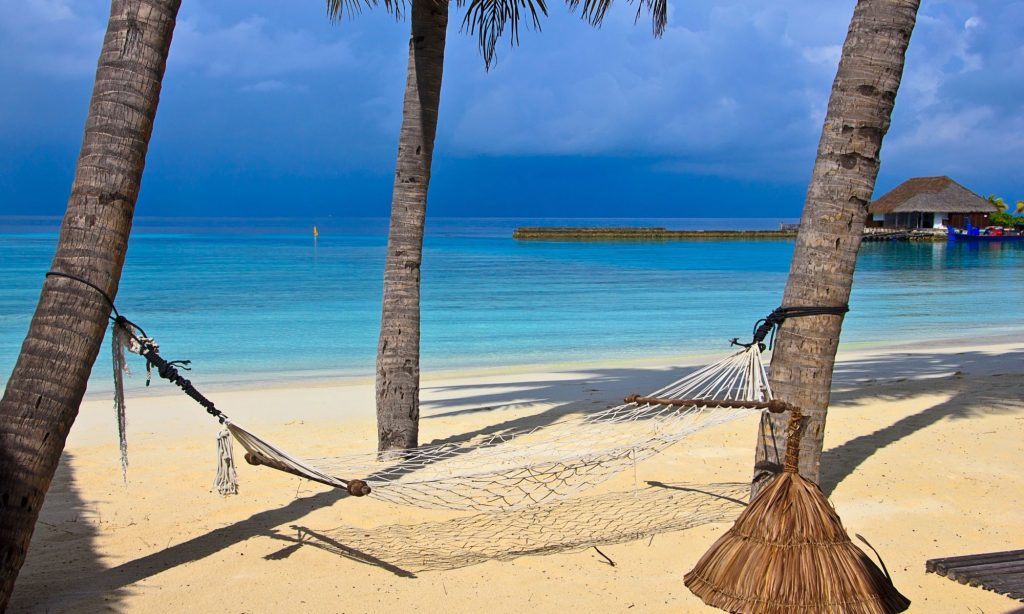 Sparkling Beaches on Sun Island
Located in South Ari Atoll, Sun Island was originally called Nalaguraidhoo Island and is one of the top touristic destinations in Maldives. Here you will find some of the most exquisite beaches in the world lavished with tropical flowers and greens, crystal blue waters and powdery beaches. The area has many luxurious resorts that make this place even more enjoyable. You can certainly book a stay on this heavenly island and forget about the rest of the world.
Apart from sitting back and enjoying the sun, the sea, and incredible service, you also have the option of diving, windsurfing, and snorkeling in this picture-perfect destination. Sun Island is one of the best honeymoon islands in Maldives.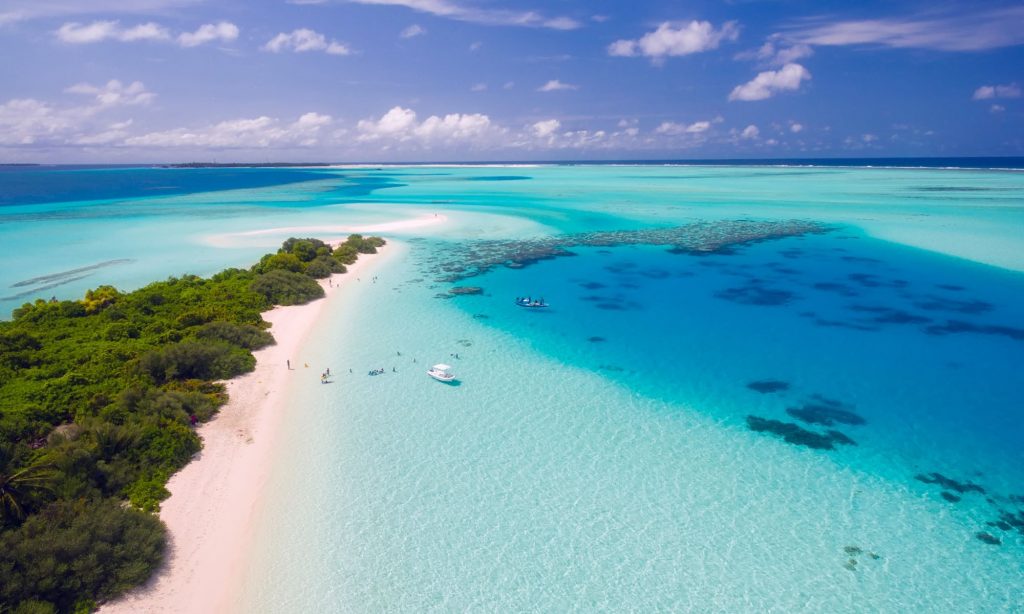 See Maldives map at the end of the article
Fihalhohi Island to Explore the Marine Life
Fihalhohi Island is one of the most gorgeous places in Maldives that will surely steal your heart. Located at the South Kaafu Atoll, this island is blessed with pristine beaches and crystal waters. It is perfect not only for honeymooners but also for families visiting Maldives with kids. The incredible surroundings of the island lavished with coconut palm trees and incredible weather conditions are ideal for many water activities to fill your vacations with lots of fun and joy.
Fihalhohi Island is surrounded by the reefs with splendid marine life. The scuba diving experience on this island is unlike the other places. The transparent waters will allow you to clearly see the colorful residents of the ocean and swim with them in the ocean waves. The island is also popular with its spa and Balinese treatments. Surely include visiting this island on your list of places to visit in Maldives since it would be impossible not to forget about the world when on this island.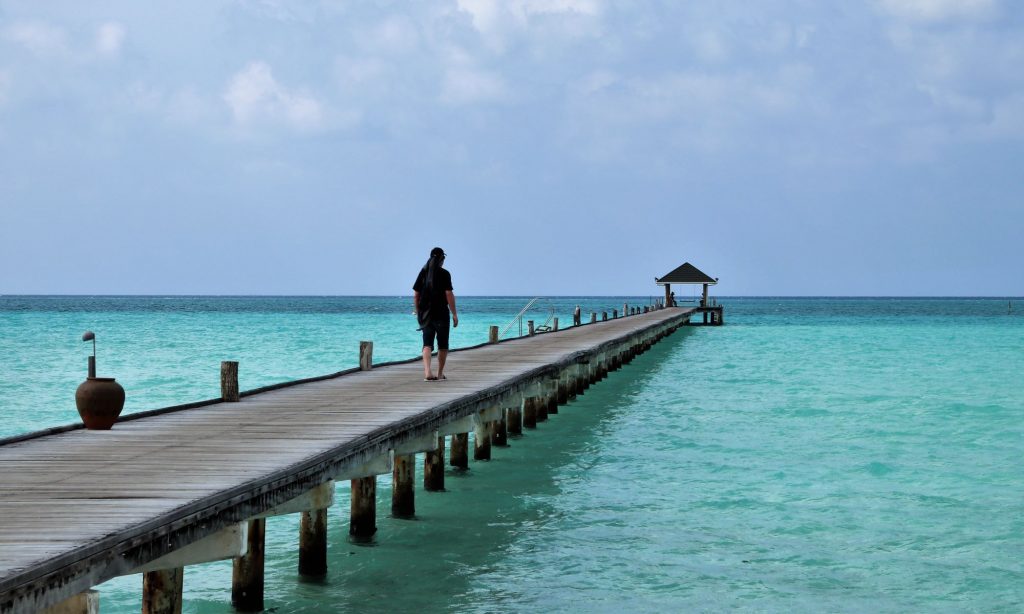 Explore the Corals and Caves at HP Reef
HP Reef is another marvelous location and one of the top-rated tourist attractions in Maldives. Located in North Male Atoll, HP Reef is a protected marine with a huge number of creatures of various types – from small to harmful, colorful, and beautiful. This place is very often called Rainbow Reef for its colorful atmosphere. As a matter of fact, this is a preserved area with special nourishment for incredibly rich blue corals to protect these species as well as distribute to the world the incredible beauty of underwater life. Definitely one of the best places to Visit in Maldives
The reef leads to a channel with a number of rock formations, blocks, and caves. This is one of the visitors' favorite places in Maldives and is highly recommended to see.
Photography lovers and divers will surely enjoy it since it gives the opportunity to explore the various corals and underwater plants, dive in and witness the astonishing colorful fishes, rainbow runners, barracudas, tuna, manta rays, and so many more species. On top of all these, gray reef sharks can also be captured from time to time. So if you're brave, visit HP Reef to dive in and explore this enjoyable, colorful world.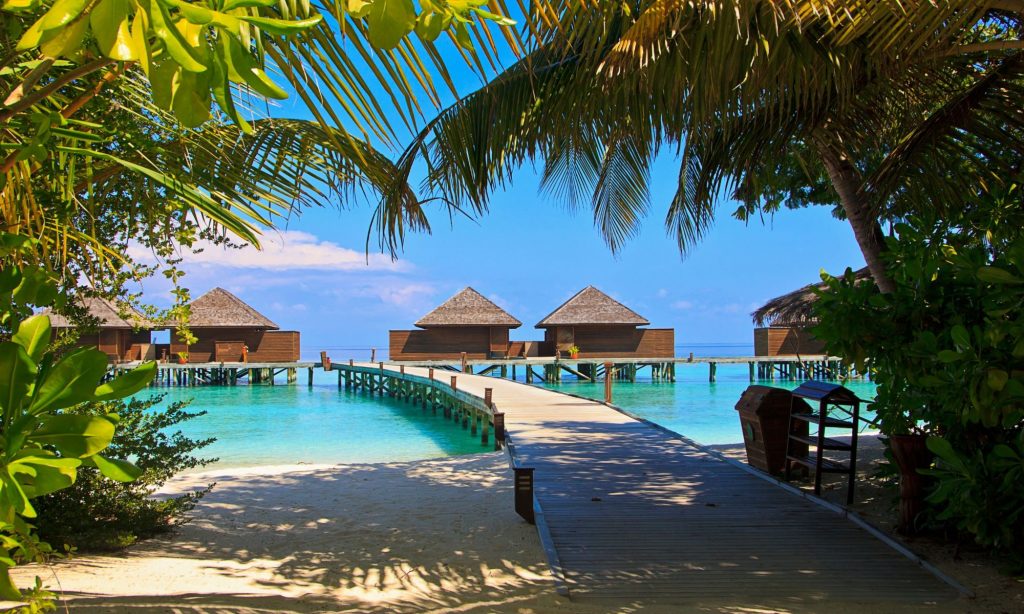 It goes without saying that Maldives is one of the most picture-perfect travel destinations in the world. Blessed with crystal waters, shiny powdery beaches, and unbelievably beautiful underwater life, it has won the hearts of millions of travelers. This travel destination is absolutely perfect for everyone. It is quite easy to find something close to heart and enjoy to the fullest.
Maldives is a divers' paradise with plenty of diving and snorkeling opportunities to explore the coral reefs and the various unique species of fish. These islands are also popular with spa treatments and relaxing massage therapies, so be ready to completely disconnect from the world and enjoy your vacations to the fullest.
The capital Male has a lot to offer, too, from architectural buildings to presenting local lifestyle and culture. There are plenty of dining and shopping options, so you can certainly get some souvenirs to take home with you and remember your Maldives' vacations for a lifetime.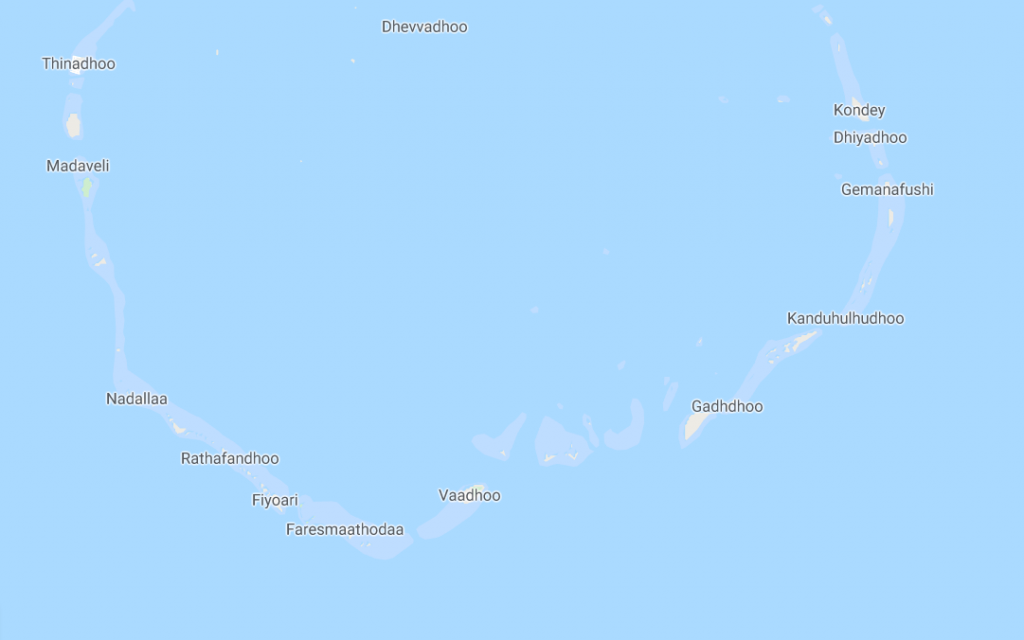 See our web destinations for "things to do!!"
Read also: Best beaches in Maldives