Greece Itinerary 8 days. Greece is a charming travel destination with beautiful islands, historical sites, and delicious food you will fall in love. There are so many unique cities and islands that it will take you forever to travel everywhere and explore this stunning country.
If you're short on time and planning a perfect itinerary to visit Greece, here is one of the best routes you can take. Explore the vibrant capital of Athens and enjoy some of the stunning Cycladic islands Naxos and Ios.
In the Cyclades, you can find the iconic white houses with blue-colored windows, feel the gentle Aegean Sea breeze, and enjoy the peaceful Greek island-life. Below is presented an 8-day travel guide in Greece.
Athens – Day 1-3
Of course, it is a must to start your trip to Greece with the capital of Athens, the birthplace of modern civilization, and see some of the most iconic historical jewels of the world. Acropolis beautifully located on a rocky hilltop is the symbol of the city. It is visible from all corners of Athens.
This unusual Pentelic marble structure of the Parthenon is only a remnant of the ancient town of Pericles from thousands of years ago. Herodes Atticus Roman Amphitheatre is also in the area which should undoubtedly be visited. The Panathenaic Stadium or Kallimarmaro is the world's only marble stadium. It has survived from 566 BC and is also the site of the first modern Olympic Games.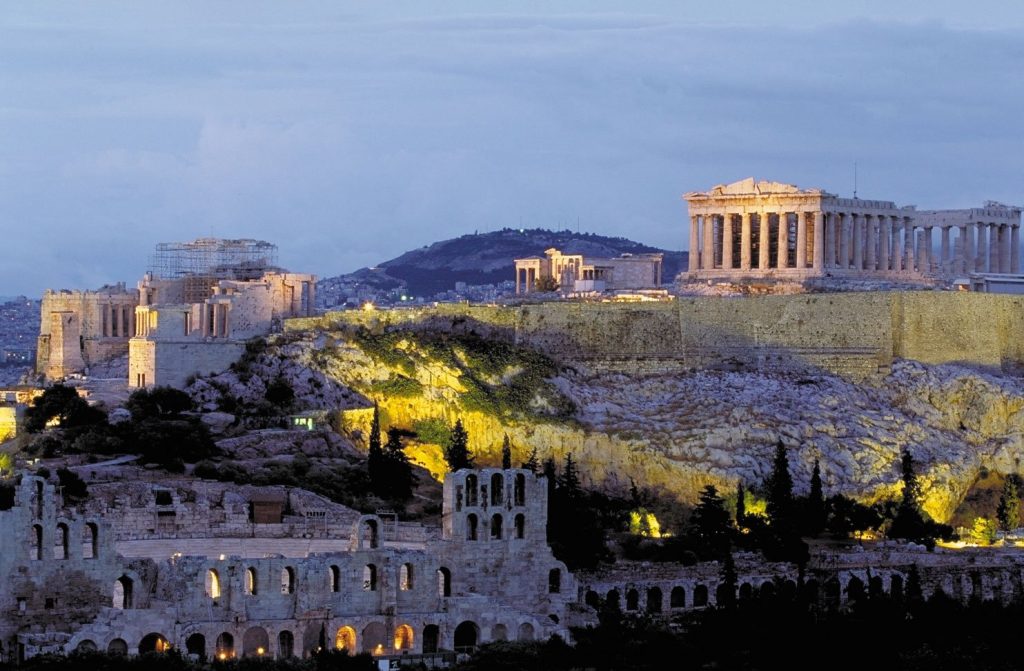 You can enjoy the panoramic views of the beautiful city of Athens hiking up Lycabettus Hill located in the upscale area of Athens, Kolonaki. You can also take a stroll around the narrow uphill streets, enjoy a nice glass of frappe, and continue your way. The perfect time to visit Lycabettus Hill is in the evening so that you can see the dramatic sunset on the ancient Acropolis.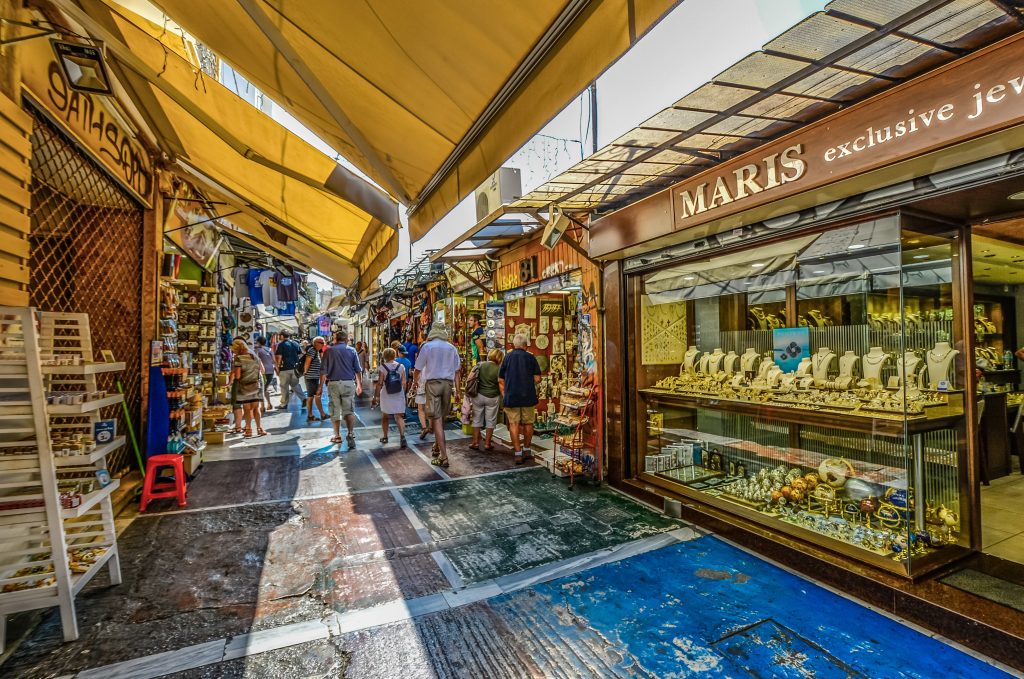 Plaka, one of the oldest parts of this ancient city, is a charming labyrinth-like network of narrow streets with plenty of local Greek taverns around the Greco-Roman ruins. You will enjoy your nights here and taste the delicious local food and music.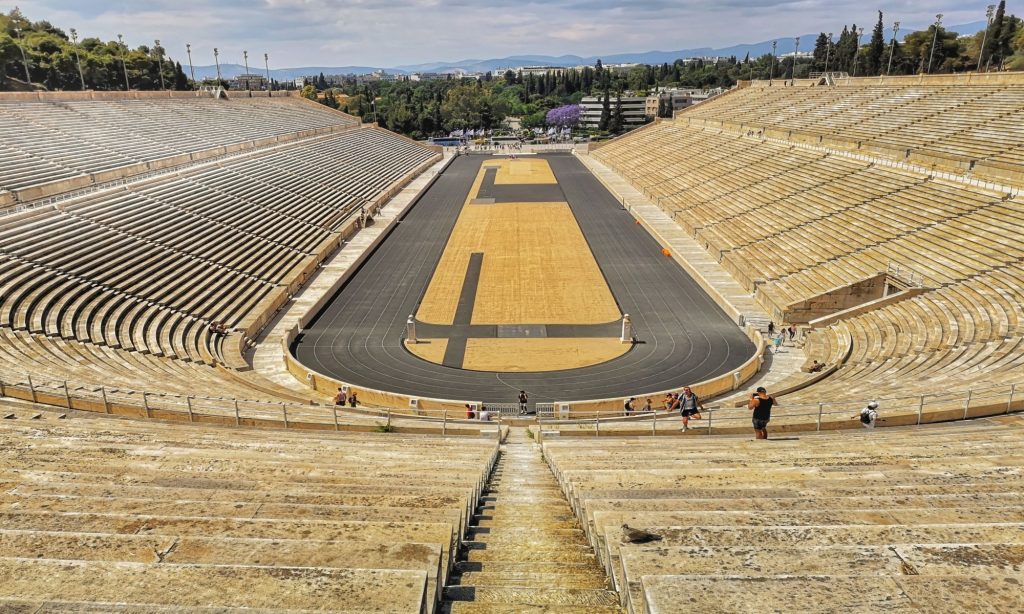 Athens is beautiful and vibrant all year round and is perfect for everyone; a group of friends, newlyweds, old couples. Although it may be a little too hot in summer, you forget about the heat when you're too busy enjoying this ancient city's vibes and culture.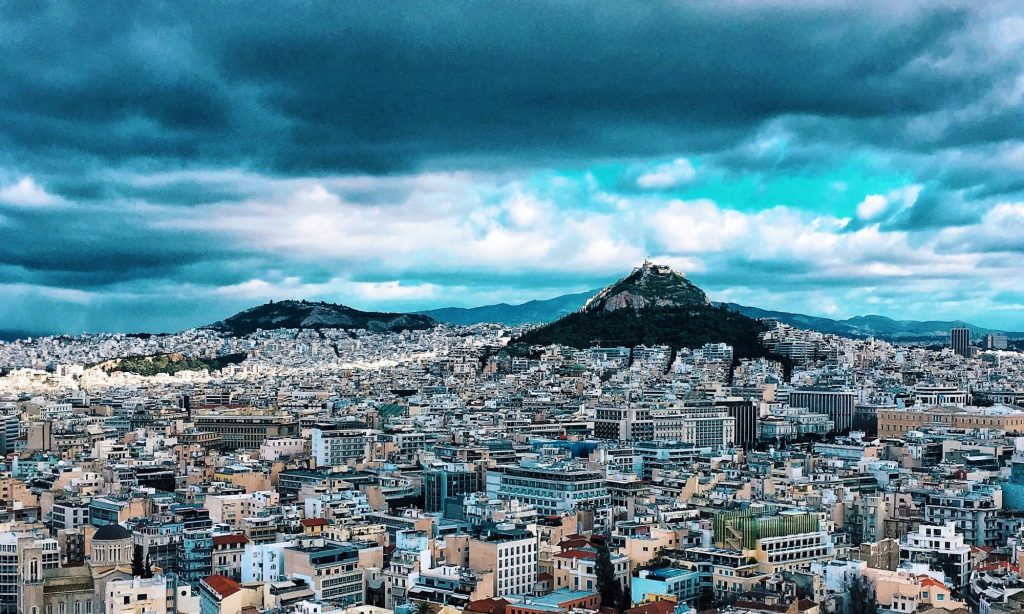 You can continue your trip to the islands from Piraeus port, which is the largest in Greece and provides most of the ferries to islands.
Map of Athens
Naxos – Day 3-5
On the third day of your trip, you can board a ferry and head to Naxos, which is indeed one of Greece's most stunning islands. Naxos stands out with its exquisite Venetian architecture, history, and gorgeous beaches ideal for peaceful summer vacations. It is also worth visiting and admiring the historic Kastro area, the highlight of the island.
To spice up your 8-day itinerary to Greece, you can hike up to the summit of Mount Zas, the mythological childhood home of Zeus. This mystic mount is also the highest point in the Cyclades. There is so much more to do in Naxos, and you will never get bored. Check out the town of Chalki, which is the island's oldest market in a tiny square that is perfect for evening strolls.
Furthermore, you can as well visit the Temple of Demeter at Sangri, which was constructed in 530 BC and represents a precursor of classical Athenian architecture. The goddess Demeter used to be worshipped here too. Portara, on the other hand, a construction from the 6th century BC, used to serve as the entrance to the Temple of Apollo.
Naxos is one of the unique islands in Greece.
It is famous for its incredible underwater world. It is worth Scuba Diving at one of the diving sites around Naxos. You will explore the rocky islands, caves, and reefs with a stunning variety of fish and underwater creatures.
St. George beach is one of the most popular shores in Naxos, which is simply perfect for enjoying the sunset in the evening. It stands out with its cozy location protected from the winds blessed with shallow waters. Naxos is an excellent holiday destination for families with kids.
Map of Naxos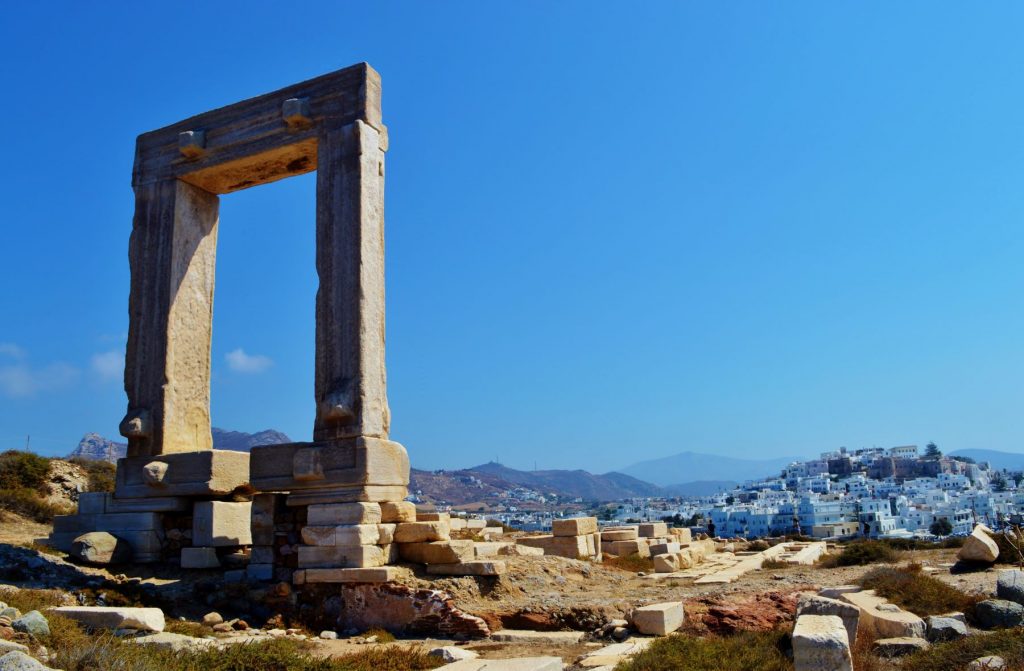 Ios – Day 5-7
Our next stop will be Ios, another majestic Cycladic island in Greece not far from Naxos. This island stands out with its splendid beaches and bustling nightlife. Among the beaches in Ios, the most fantastic one is Mylopotas which is not far from downtown and is always lively.
However, if you prefer quieter shores, you can try out Manganari beach, which is a little far but gorgeous indeed. The waters are shallow over here, and the beaches are clean with dark golden sand.
When in Ios, one shouldn't miss visiting Far Out Village located at the end of Mylopotas. A vast beach club, hotel, and spa and are to be the hotspot of Ios where all the youngsters rush.
Among other entertainments on Ios is Canoe trip in Mylopotas Bay. You can spend half a day enjoying this trip starting from Mylopotas beach and reaching the cove and flat rocks where you can enjoy the sun and the sea. It is also possible to scuba dive or snorkel here
Map of Ios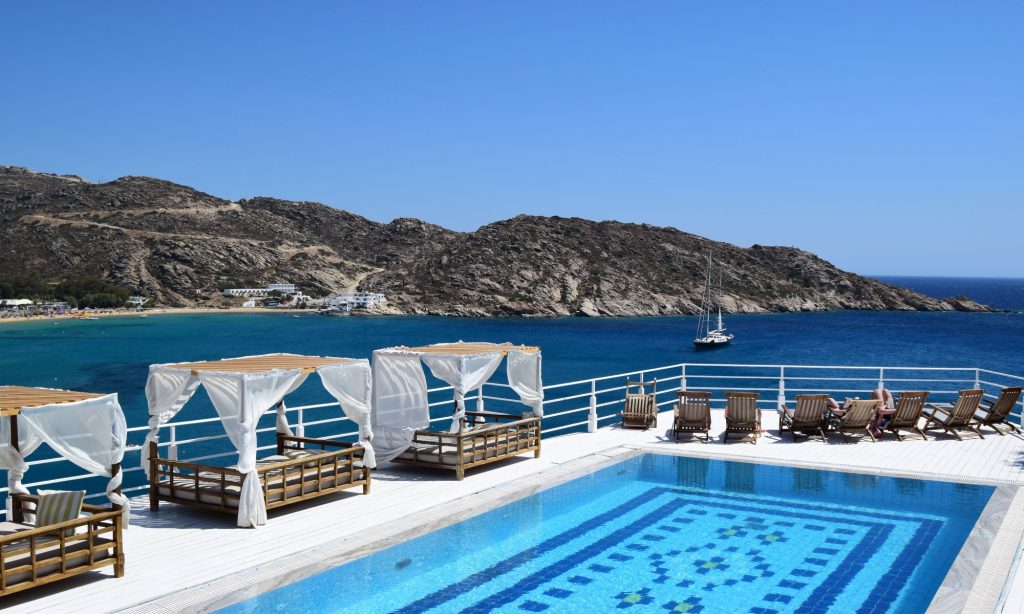 Athens – Day 7-8
We will end our 8-day trip back to Athens, where you will have the chance to admire the beauty and the vibrant life of this city once again. You can surely spend one more night here to relax and get ready for your trip back home.
Greece is one of the gorgeous countries in the world you wish to go back to every time you visit. This 8-day travel itinerary to Greece is for travelers who want to combine some active vacations with peaceful lazy beach time. You are most welcome to form your travel itinerary to Greece like this one and enjoy it to the fullest.
See also our web destinations
Read also: Famous Things in Greece for travelers