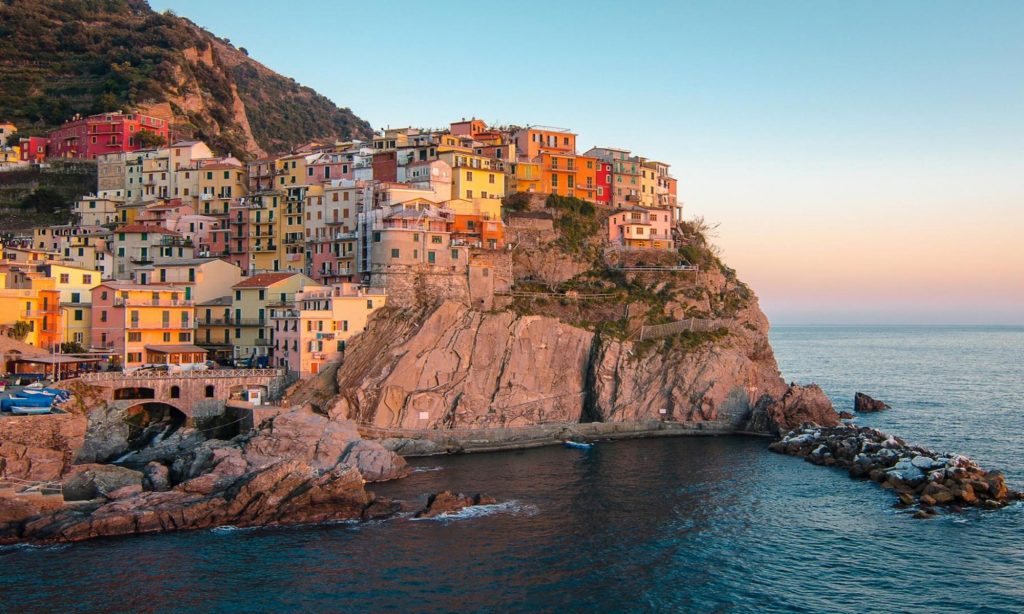 5 Best places to visit in Italy – the boot-shaped country, which is one of the top travel destinations in the world for so many reasons. Located in Southern Europe, Italy has a lot to offer to its travelers; romantic towns and cities, passionate people, astonishing history and culture, delicious cuisine and majestic landscapes, what more can one want when planning a trip to a country to discover all these components.
Italy has so many iconic sites to offer to the world; the ancient Colosseum and the Trevi Fountain in Rome, Tower of Pisa, Renaissance masterpieces, Mount Vesuvius in Pompeii, and so much more. It is hard to say how much time you would need to spend in Italy to see it all. This is a very brief introduction to the best places to visit in Italy when short in time.
Rome, the Capital
One of the best places to visit in Italy is Rome. "All roads lead to Rome"… this used to be an ancient saying in the days of the Roman Empire, which meant that all the Empire's roads literally radiated out from Rome, the capital. Nowadays, this old saying is still common, since you must start your trip from Rome when in Italy for the first time. 
This charismatic city is in Lazio, in the country's central region, which is home to ancient history and culture. When it comes to discovering Renaissance architecture and breathtaking cathedrals, you need to start from iconic places around 3000 years old; Colosseum, Roman Forum, and Pantheon present the old city's golden age.
Vatican City, located inside the city of Rome, has endured about 2,500 years and is an important location for the whole Christian population. St. Peter's Basilica in the Vatican proudly presents the typical Roman architecture and powerful religious spirit. 
Your trip to Rome would also be all about dolce vita lifestyle, strolling around the vibrant streets of the city, enjoying local Cappuccino at the tiny little street cafes, tasting delicious pizza and pasta and experience a Roman lifestyle like Romans do. What to do at night? You won't get bored in Rome! You must visit the city bars for local aperitivo, taste the famous local wine and ham and dance the night away at the clubs.
Enjoy this baroque garnished city, and don't forget to throw a coin in the Trevi Fountain to come back soon.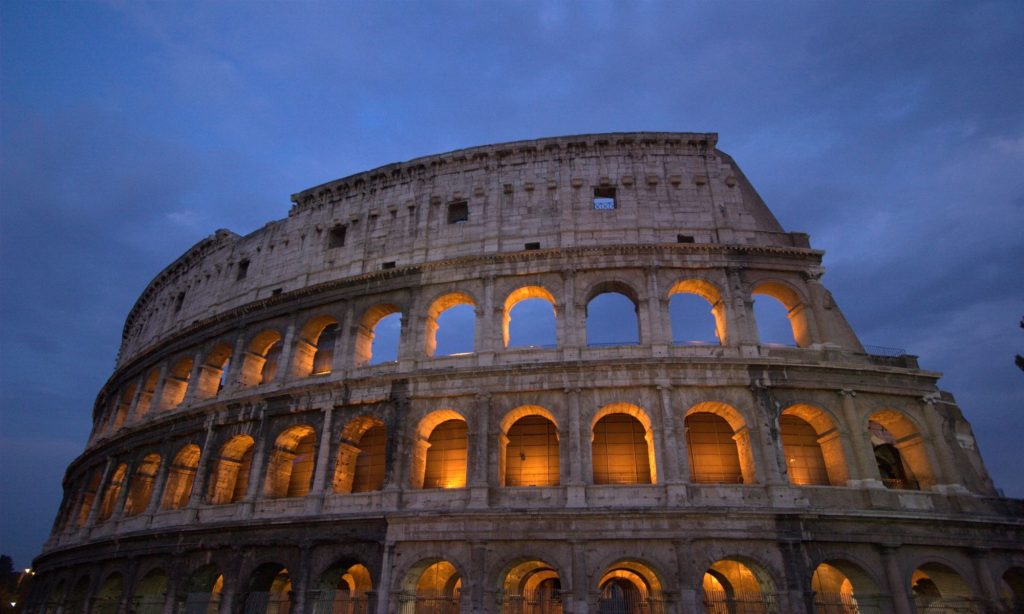 Visit Naples
One of the best places to visit in Italy and only 2 hours away from the capital is located another metropolitan city Naples or Napoli in Italian, which is the third-largest city in Italy. 
The stunning location of this city on the northern edge of the Bay of Naples will surprise you with jaw-dropping sceneries and pure waters. Naples is also a center of art and so many historic sites, folk atmosphere and exciting nightlife venues. You might want to start your city tour with the National Archeological Museum of Naples, which has one of the world's best historical treasures from Greek and Roman times, such as mosaics, sculptures, and antiquities.
Piazza del Plebiscito gives the city extra charm with its huge domed church in the heart of Naples along with the Royal Palace within the same area. Another stunning site you must visit is the Duomo, a Gothic cathedral preserved from the 13th century, which has been built in the name of the Naples' patron saint, San Gennaro. Just like every city, Naples too has a highest pick for beautiful views of the city.
To get here, you can take the Funicular, which will take you up to the hill at Vomero district, where you can admire a beautiful sunset over the old city. You will be happy to find out that you're visiting the city where world-famous spaghetti, Parmigiana, and pizza were originated. The key to the special ingredients used to make these dishes are locally grown fresh products.
It is definitely worth visiting Naples in December for New Year's too since here you will witness the biggest New Year's Eve fireworks in Italy. Naples is a great base to explore the surrounding towns and historical sites such as Pompeii and the Bay of Naples.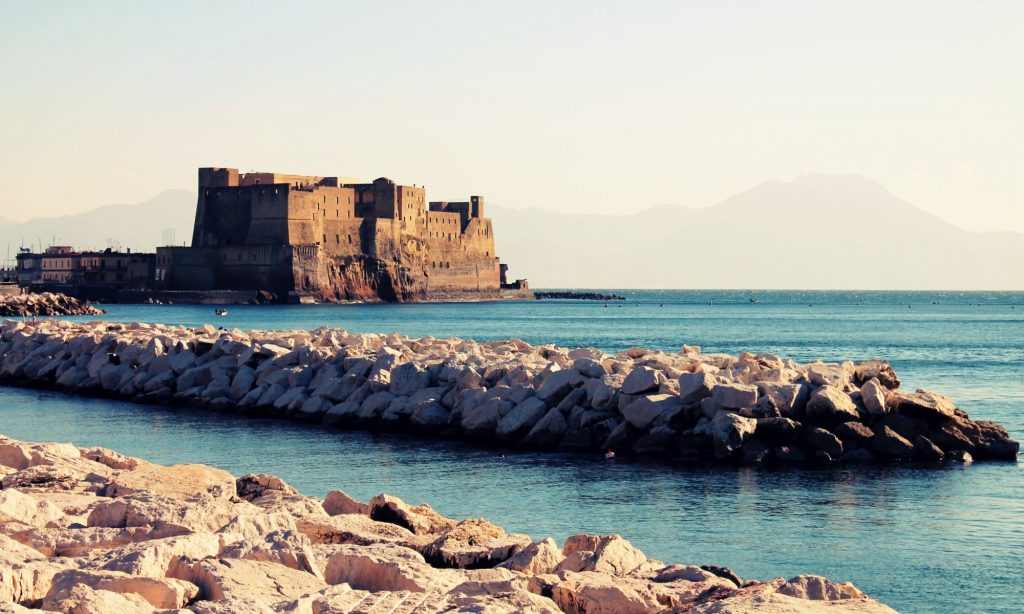 Visit Venice
No other city in the world resembles Venice. One of the best places to visit in Italy. This is a unique city located in North-East of Italy, built upon a lagoon surrounded by the Adriatic Sea. This fairy-tale city consists of 118 islands, all connected to one another by hundreds of cozy bridges, garnished with picturesque canals. 
The most famous canal, which also divides the city into two parts, is the Grand Canal. This dramatic city has lots of history hidden behinds its walls. Millions of travelers from all over the world rush to Venice to visit some magnificent landmarks such as Doge's Palace, Saint Mark's Square and the Rialto Bridge.
Saint Mark's Square is Venice's largest piazza and the city's main meeting place. This vibrant area is full of cafes, shops and a number of museums.
Venice is also an excellent destination for honeymooners. You can't leave Venice without taking a gondola ride through the canals and hear the sailors sing some heart-melting Italian songs. Another tradition associated with Venice is, of course, the Venetian Carnavale, which takes place in February and lasts several weeks.
Just like the old times, the Venetians dress in mysterious costumes and wear extraordinary masks to attend the fancy masquerade balls. If you visit Venice in February, don't miss this festival, and definitely attend the water parade, the "Fight of the Angel" typically performed like Old Italian times.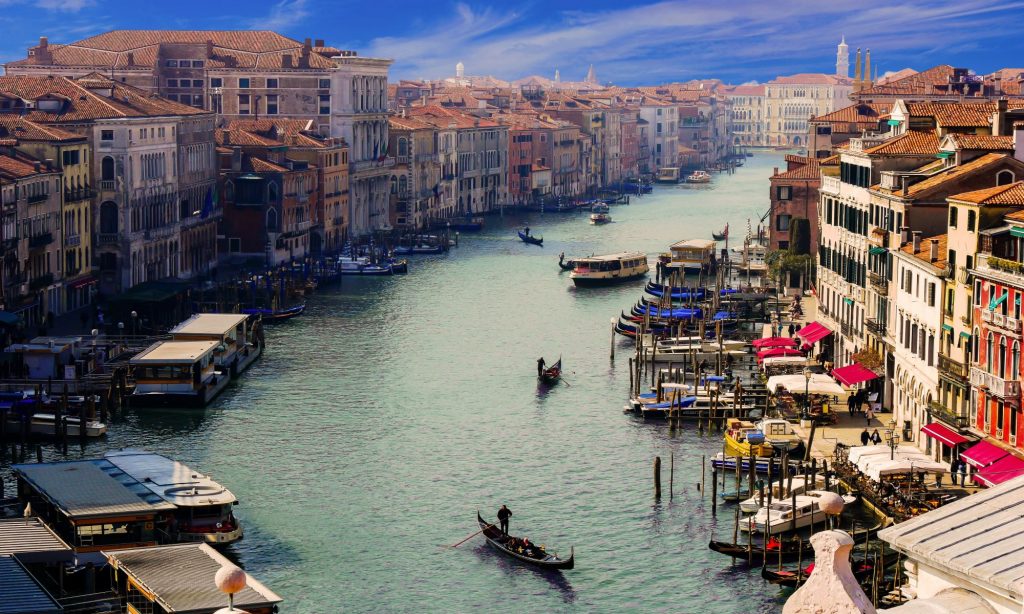 Sicily
Sicily is an autonomous region of Italy consisting of several isles, also considered as the largest island in the Mediterranean Sea rich with art and historical treasures. Sicily's diverse landscapes and dramatic mountains will leave you speechless. Undeniably one of the best places in Italy !!
One thing this gorgeous island is widely known for is Mount Etna, Europe's tallest active volcano. Take a short hike to smoking hulk of this mountain and discover the remains of the volcano. You will be amazed by the cultural and historical diversity in Sicily, home to every great Mediterranean civilization.
Take a walk in Palermo's narrow streets and explore many antique buildings with Arabic and Byzantine influences, baroque architecture and gorgeous cathedral facades.
This island also offers some of the most beautiful coasts and beaches. Licata, located on the south coast, is the least touristy beach with untouched golden sand and aquamarine waters.
Another great coast to go for a swim in San Vito lo Capo in the north with pristine white sands and rocky mountainous background. You can enjoy one of a kind sunset views here with the spooky shadows of the hills at the back.
Sicily is proud of its local cuisine, especially with some local products such as almonds, citrus, tuna, and shellfish.
Some restaurants in Catania have been operating through generations and are proudly using their grandmothers' recipes, so make sure to taste those exceptional dishes before you leave this miraculous island.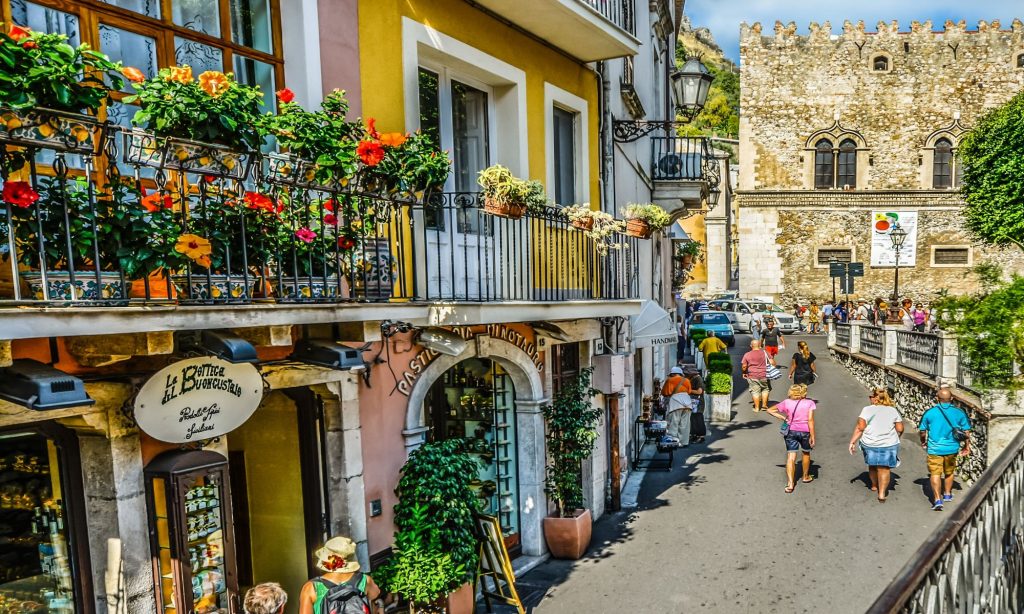 Milan
The world-famous Italian fashion city Milan shines with its art and creativity. It's one of the most unique cities in Europe, standing out with its mega fashion centers and designer shops.
This city has mind-blowing history and arts combined with glamorous modern architecture. The first thing striking the visitors' attention is the Piazza del Duomo, the Cathedral.
This Italian Gothic style building took around 600 years to complete. It was worth the wait, though; its stunning front façade with detailed decorations and statues, crowned with countless towers, will literally take your breath away.
Milan also attracts so many visitors to witness the world-famous treasures of Leonardo da Vinci, especially "The Last Supper"; La Scala Opera House and one of the most gorgeous Gothic cathedrals, the Castello Sforzesco.
Milan is a city of contrasts merging the old and the new. It is home to all the major designer brands and fashion houses. Fashion lovers from all over the world visit this city for Grand Galleria Vittorio Emanuele II, which is, in fact, a shopping mall but very often reminds of an opera house or a luxurious palace.
This extravagant indoor building was created in 1877 and is considered to be one of the oldest shopping malls in the world. You can expect some high-end fashion shopping here from top designer houses of Prada, Luis Vuitton, Versace, and many more.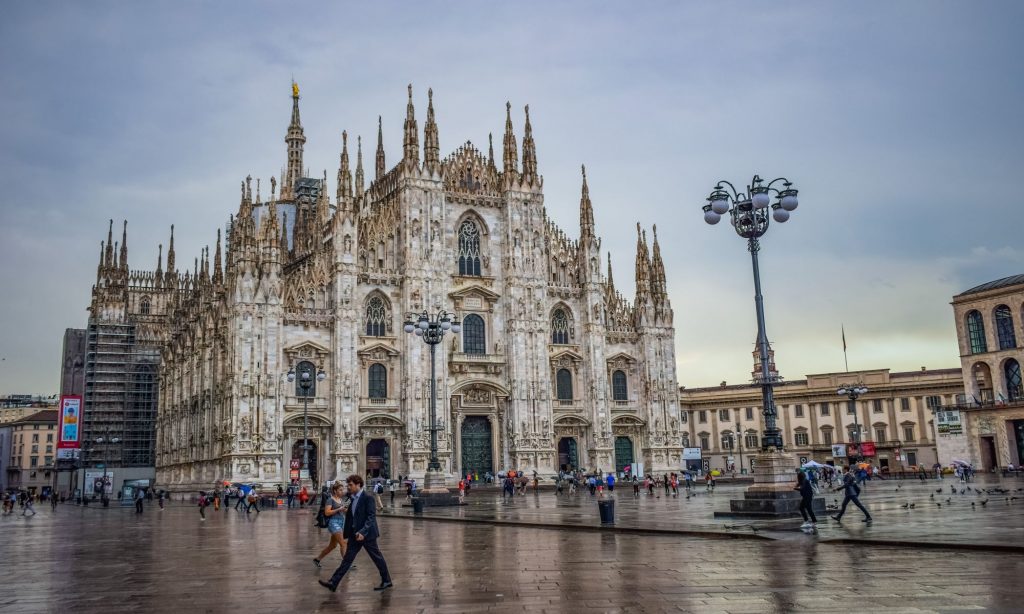 Yes, Italy is a country of diversity, charm, and extravagance. You could spend even months in this culturally and emotionally rich piece of land and still not see it all or get enough of it.
You must visit the land of pasta, after all, try out the local ingredients and spice up your nights with local Aperol. It truly is an amazing travel destination; whether you're seeking stunning natural sceneries and pure coastlines, trying to dig into the world-famous art and history, or simply wish to spend all your time shopping, this is the place. 
Visit Italy and expect to come back!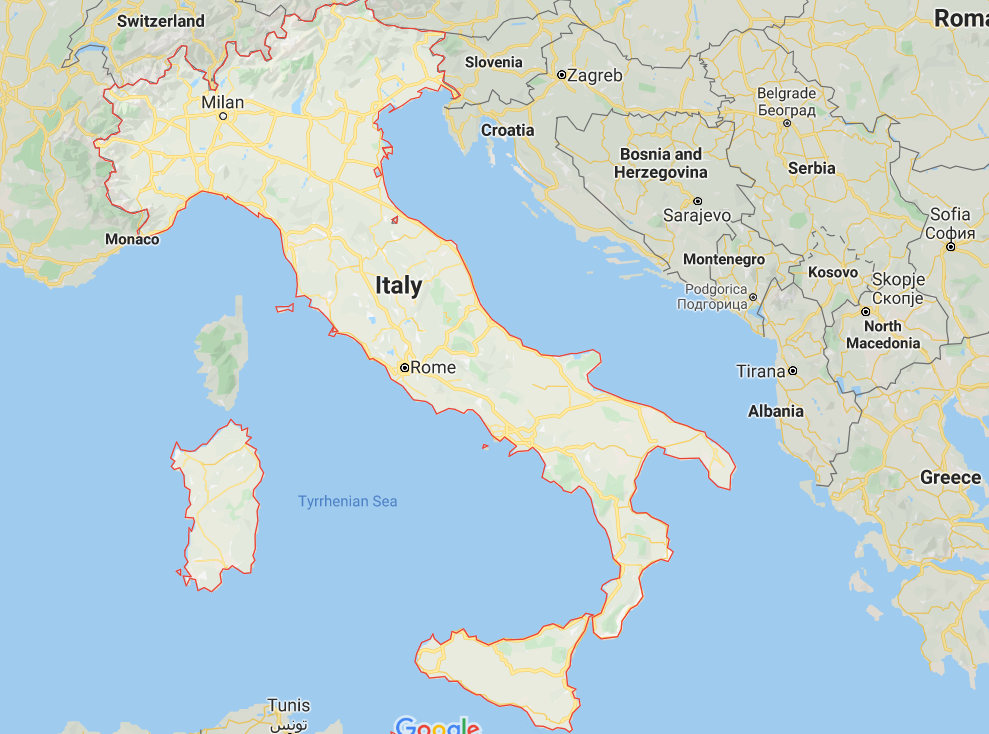 See also our web destinations for "things to do''
Read also: Best places to visit in April.